Oral history project will preserve stories of Latinos who shaped Southern Nevada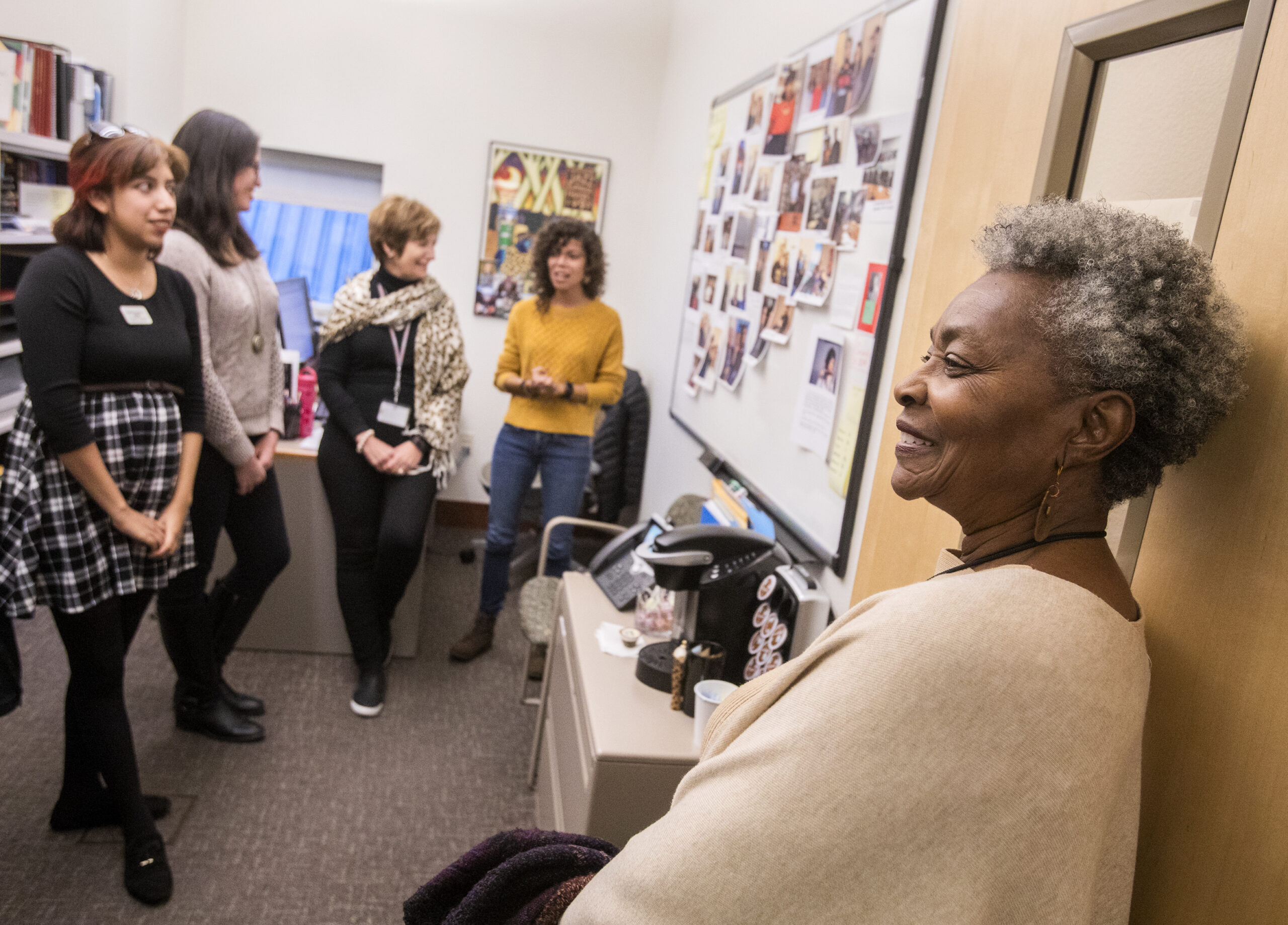 A project launched recently in Las Vegas aims to not only document the legacy of Hispanics in Southern Nevada, but to tell their stories in their own words.
Latinx Voices of Southern Nevada, an initiative of the Oral History Research Center at UNLV, has set a goal of documenting stories from a cross section of Latinos in the Silver State, where almost 900,000 Hispanics reside. The project started with a list of 40 names that was provided by an advisory board, but the collection is expected to include 200 interviews by the time the project wraps up in two years.
"We want to know everything we should know about this sector of the community," said Claytee White, director of the oral history center. "This includes food, celebrations, the immigration process, and the reason that brought them to Las Vegas."
Interviews are being conducted by six students from UNLV, and the initiative is backed with funding from NV Energy, MGM Resorts International, the Commission for the Las Vegas Centennial and donations from alumni and the community. Interviewees include business owners, maids, doctors, and lawyers.
The project comes on the heels of a similar oral history initiative on Southern Nevada's African-American community.
"We have received an excellent response from all the people we have talked with about the project," White said about the latest endeavor. "People wonder why it took so long for us to do this."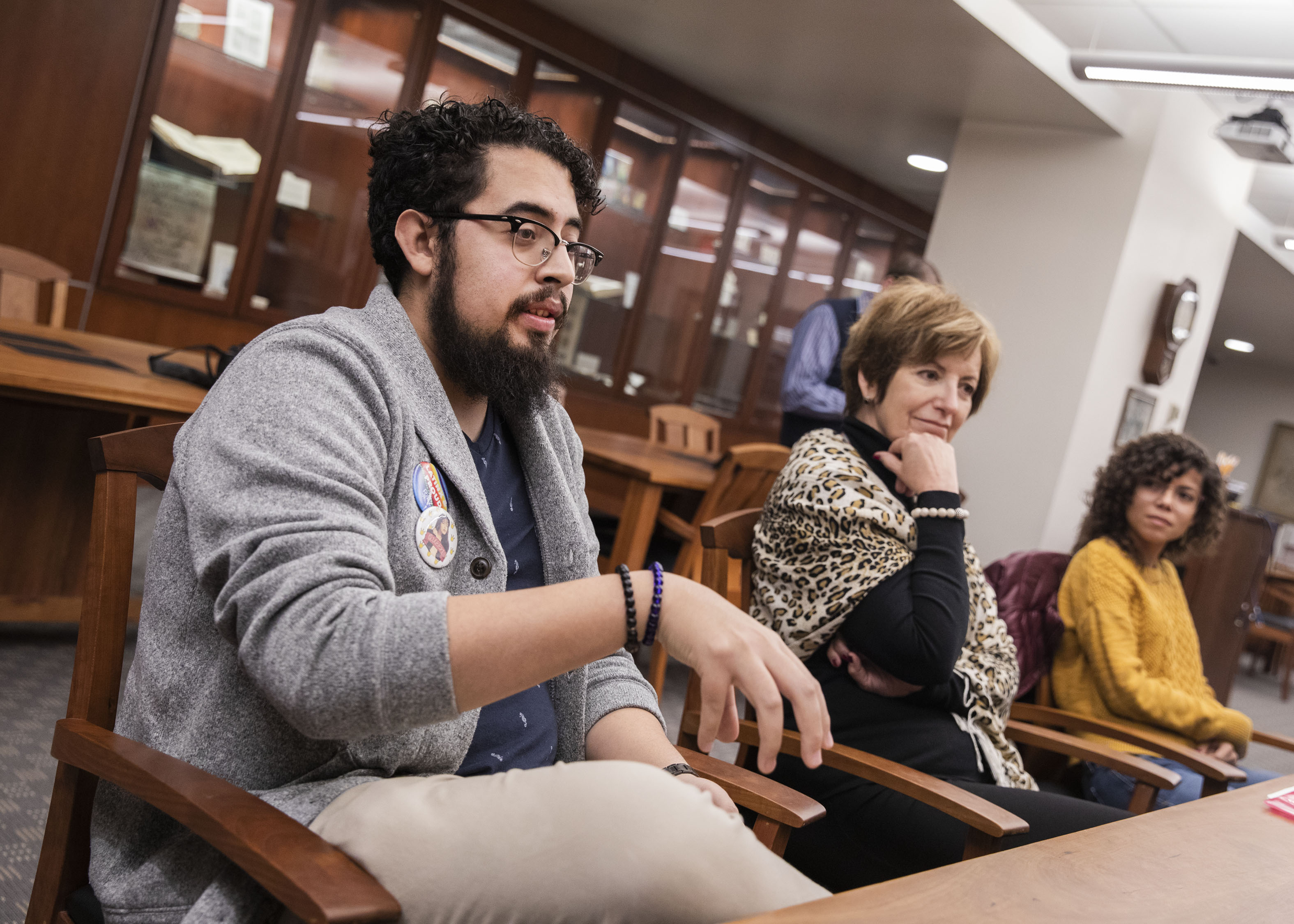 Stories with a voice
At UNLV, more than 25 percent of the students are Latino. In Nevada, 29 percent of residents are Hispanic. But many of those who have shaped the state remain unknown.
"Housekeepers, people who work in casinos, they keep the city moving and yet no one knows who the hell they are," said Thomas Rodriguez, a longtime Clark County School District employee who has focused on diversity issues and is one of the interviewees in the Latinx project. "From security guards to kitchen workers of the school district, they are people like them that live and work every day."
Rodriguez, who has lived in Las Vegas for 38 years, added that a project such as Latinx is even more important to dispel negative stereotypes of immigrants, including perceptions that they don't contribute enough and only receive public assistance.
"That, honestly, is far from reality," Rodriguez said. "It's ridiculous and almost racist."
Rodriguez served for 23 years as an Executive Manager for Diversity and Affirmative Action Programs at the Clark County School District and has published eight books, six of which have documented the history of Hispanics in the Silver State.
"Las Vegas isn't just about famous people, mayors, governors, or casino moguls. There are Nevadans who have helped make this city and state something great and their stories will never be told," Rodriguez said. "I think after this oral history project culminates, the stories of many people who have contributed greatly to this community will be known."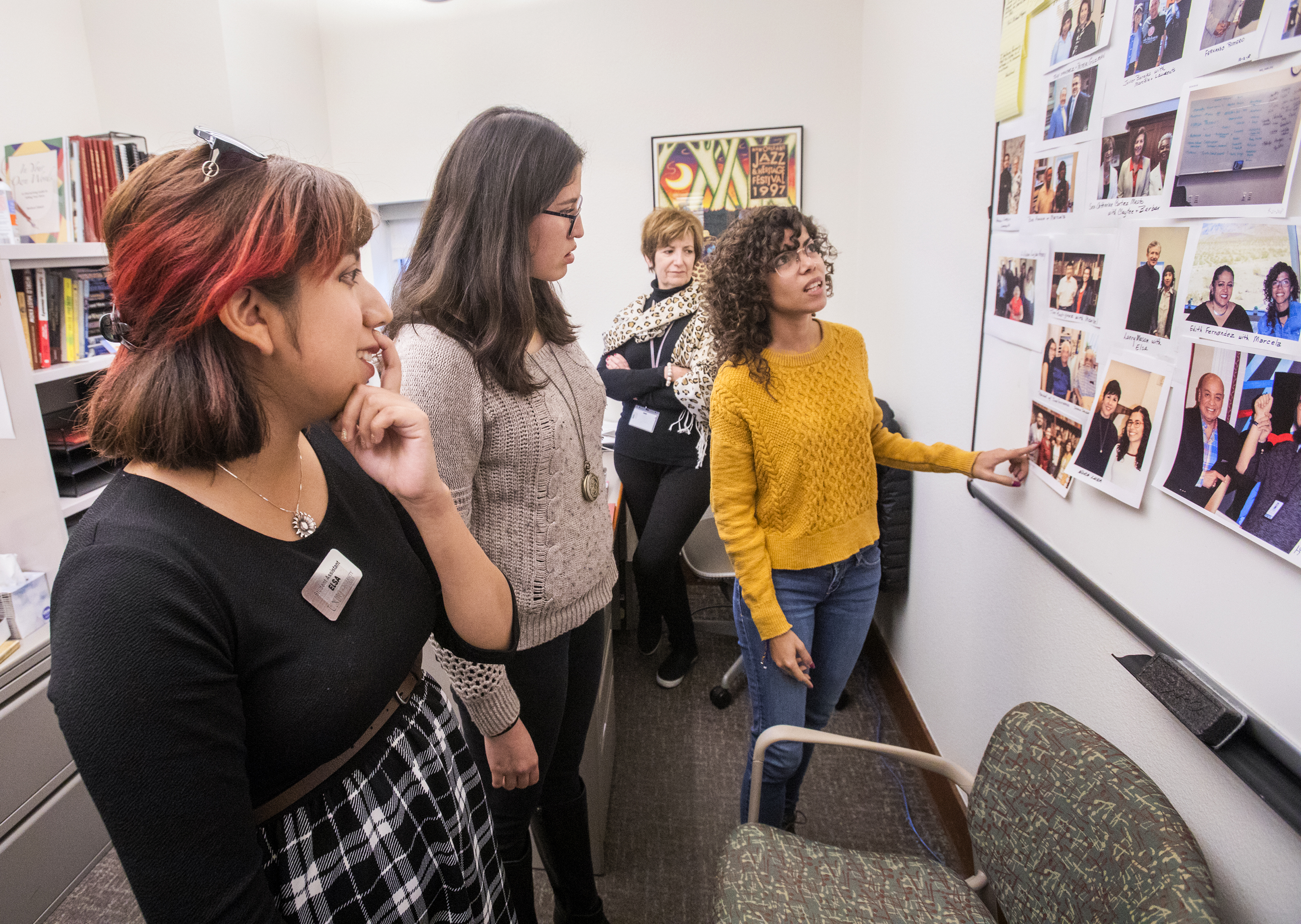 A source of knowledge
Program participants have completed 50 interviews to date, but it may take several more months before the stories are ready for publication. The first interviews, which were done in September, are expected to be ready in March or April of this year.
They will be available to the public through the UNLV library. The center's previous project on the African-American community is accessible on UNLV's website, where users can explore a library of written transcripts, audio clips and historic photos.
"Our goal is to keep these stories here for the community and researchers to come and enjoy all this knowledge," project coordinator Barbara Tabach said. "Every interview, every conversation, is enlightening this cultural group. There is much to learn from this."
Among these stories is that of Nevada Sen. Catherine Cortez Masto, the first Latina elected to the U.S. Senate and an interviewee for the project.
"I am honored to have contributed with my own oral history project, and I will continue to support initiatives dedicated to recognizing the achievements and experiences of our Latinx residents in the state," Cortez Masto said in a statement on her website.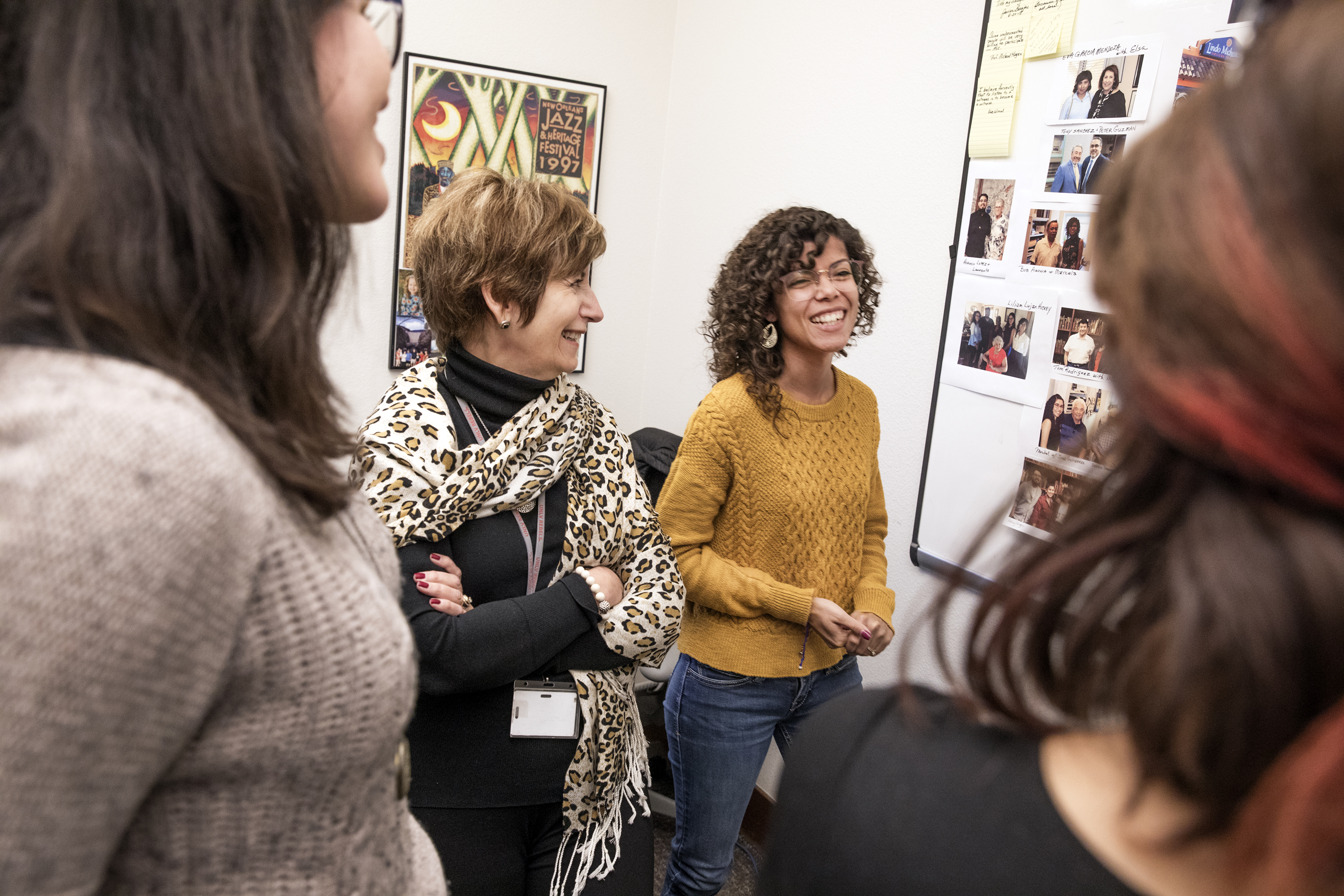 New generations
The project hasn't only given a voice to its participants. It's shaping up to be a repository of knowledge for future generations, including the students conducting the interviews.
Latinx students and historians pointed out that the project has become an ongoing learning process about different cultures and traditions of Hispanics who have come to Las Vegas to build a home for themselves far away from their native country.
"I had no idea how much Latin history was in the valley," said Marcela Rodríguez Campo, a student historian involved in the project. "Latinos and Latinas have an important role in developing, building and creating, but often their stories are invisible."
For Rodriguez Campo, the project has not only highlighted the stories of business owners, teachers, senators, and pillars of the community, but also has allowed its participants to preserve their own culture and honor the places they come from.
The project is about "telling the story exactly as we lived it, the reasons why we are here and what we wanted to do when we got here," Rodriguez Campo said. "When you hear the dreams and aspirations of the people who come here ... you'll be inspired."
Laurents Bañuelos-Benitez, a student and historian with the project, said the influence of Latinos is woven into every aspect of the city.
"We haven't taken the credit we deserve for what we have done," Banuelos said. "This project will help tell this story for those who aren't aware of how Latinos are involved in the growth and development of Las Vegas."
The Nevada Independent is raising $200,000 by Dec. 31 to support coverage of the 2024 election.
Tax-deductible donations from readers like you fund this critical work.
If you give today,your donation will be matched dollar-for-dollar.
Give + Get Matched
Featured Videos