O'Rourke in Reno: There are "grounds for impeachment"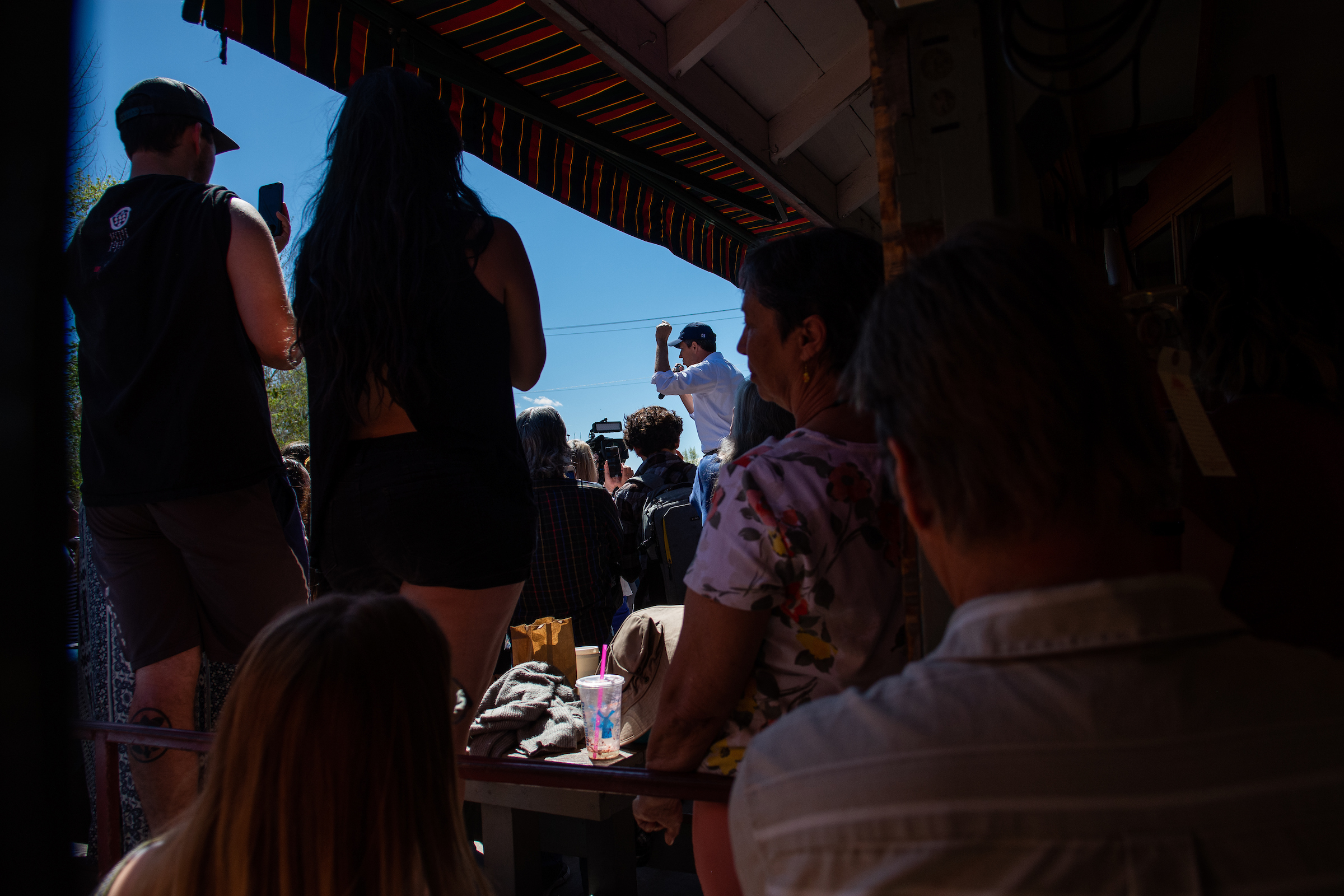 Stumping in Reno Thursday morning, former Texas Rep. Beto O'Rourke said that there are "grounds for impeachment" of President Donald Trump and voters should "make sure members of Congress do their job."
"This is a moment, if there ever was one in our lifetime, where we put country ahead of ourselves, ahead of the next election, ahead of the party that we may belong to," he said of the debate over impeaching Trump. "And so yes, there has to be accountability. Yes, there has to be consequences. Yes, there are grounds for impeachment because this president has violated the will and the law and the institutions of this great democracy."
He continued: "And though we've cherished it for 243 years, unless we stand up for it now, there's no guarantee of another 243 or even one or two more years. It's got to be now. So yes, let's stand up to this president. Yes, let's make sure that members of Congress do their job, and yes, if they fail to do that, let's decide this at the ballot box of November 2020."
At the first of several public events in Nevada, O'Rourke also cast himself as a president who would fight to expand health-care access, fix a broken immigration system and tackle climate change, which he called "the greatest challenge we have ever faced."
The UNR Young Democrats Town Hall near Bibo Coffee Company kicked off a three-day swing for the candidate in Nevada. O'Rourke also spoke in Carson City Thursday afternoon, and he will appear at events in Las Vegas Friday and Saturday. O'Rourke, who showed up to the coffee shop driving a Ford Fusion and stood on an outside table for part of the rally, emphasized the importance of a younger generation in pushing for changes in Washington, D.C.
Students asked O'Rourke several questions specific to Nevada, including how he planned to deal with economic insecurity, including issues such as increasing housing prices. O'Rourke said he would consider policies such as inclusionary zoning, tying federal funding to requirements for developers and finding ways to attract more small-scale housing projects to underserved areas.
"Throughout this country, we are seeing people pay more than 30 percent of their income to put a roof over their head," he said, noting that voters had raised the issue with him in Nevada.
He called the election a "defining moment of truth" for the country and said that improving the health-care system was the "most historic of our lifetime," specifically citing high drug prices for insulin to treat diabetes, the seventh leading cause of death in 2015, according to the Centers for Disease Control and Prevention. O'Rourke supports a bill that preserves employer-based coverage but creates an option for public health coverage.
"People are dying of [diabetes] while pharmaceutical companies are making historic profits, including off of selling insulin," O'Rourke told a packed room of college students and professors.
At times, O'Rourke pitched himself as a candidate who could unite the country and carry some Republican voters while staying true to liberal values. He cited his bipartisan effort to work on a mental health bill for veterans and the crossover votes he received during his bid to unseat Texas Republican Sen. Ted Cruz. But O'Rourke did not refrain from taking swipes at President Donald Trump.
"How in the world can we meet these opportunities and these challenges with fear, with anxiety, with paranoia, with hatred, with racism," he asked, slamming the president several times for using policies and tweets to exploit racial tension, especially toward Latinos and Muslims.
In the wake of Special Counsel Robert Mueller's report, O'Rourke said on Thursday that it was evident that Trump had obstructed justice in Mueller's investigation into Russian collusion.
"It is, in my opinion, very clear that this president sought to benefit as a candidate from the involvement of a foreign power that tried to undermine our democracy in the 2016 elections," he said. "It is very clear to me that he attempted to cover up and obstruct the pursuit of justice."
Since the redacted Mueller report dropped on Thursday last week, the question of impeachment has vexed congressional Democrats who worry proceedings, though they might be justified, could consume the Washington, D.C. news cycle and further divide the country to Trump's benefit.
Grant Bertonneau, a UNR senior studying international business and political science, asked O'Rourke about affordable housing, noting that his rent was going up. He said he's not sure who he is going to support in the crowded Democratic field, but he was happy to hear O'Rourke talk about inclusionary zoning. Bertonneau worries housing costs are worsening income inequality.
"If I want to move to a larger city, I don't want to be blocked out by the high cost of housing," Bertonneau, who has considered moving to the Bay Area, said after the event.
Throughout the morning, O'Rourke emphasized environmental issues and cast climate change as one of the biggest issues facing the country, especially younger Americans. In an interview after the Town Hall, O'Rourke was asked about the Green New Deal and Massachusetts Sen. Elizabeth Warren's recent proposal to ban new oil and gas leases on federally-managed land.
He said he supported "the urgency" of the Green New Deal, saying the country needed to get "to net-zero greenhouse gas emissions as soon as possible to reduce the warming of the planet that is already underway." He said the effects of climate change are due, in part, to our inaction.
At the press conference, O'Rourke said "re-thinking the leasing on public lands and perhaps creating a moratorium on any future leases — and reviewing all those that are in existence — is in order. If we continue to add to the problem and do not invest in the solution, which is going to renewable energy, then we will have squandered this limited time that is left to us."
On Thursday, O'Rourke was also asked about ensuring access to abortion. He said that he would work to find common ground but "never compromise on the fundamental principle that health care also means every woman makes her own decisions about her own body."
"And that will be the test for us for whoever we nominate to the Supreme Court," he added.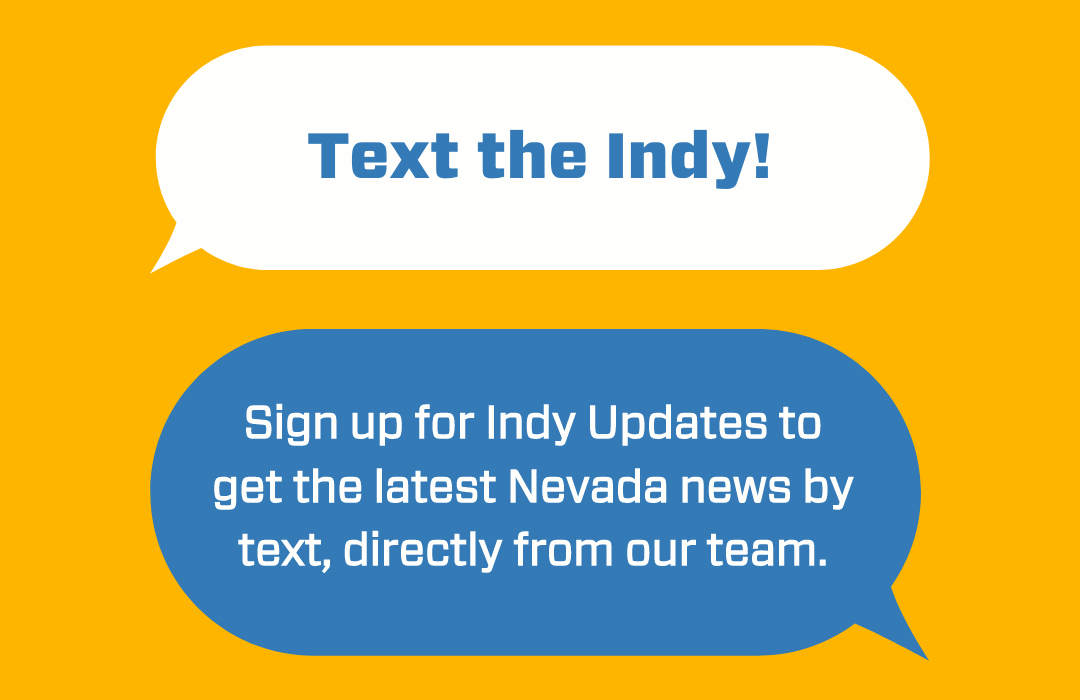 Featured Videos