Our mental health system is sick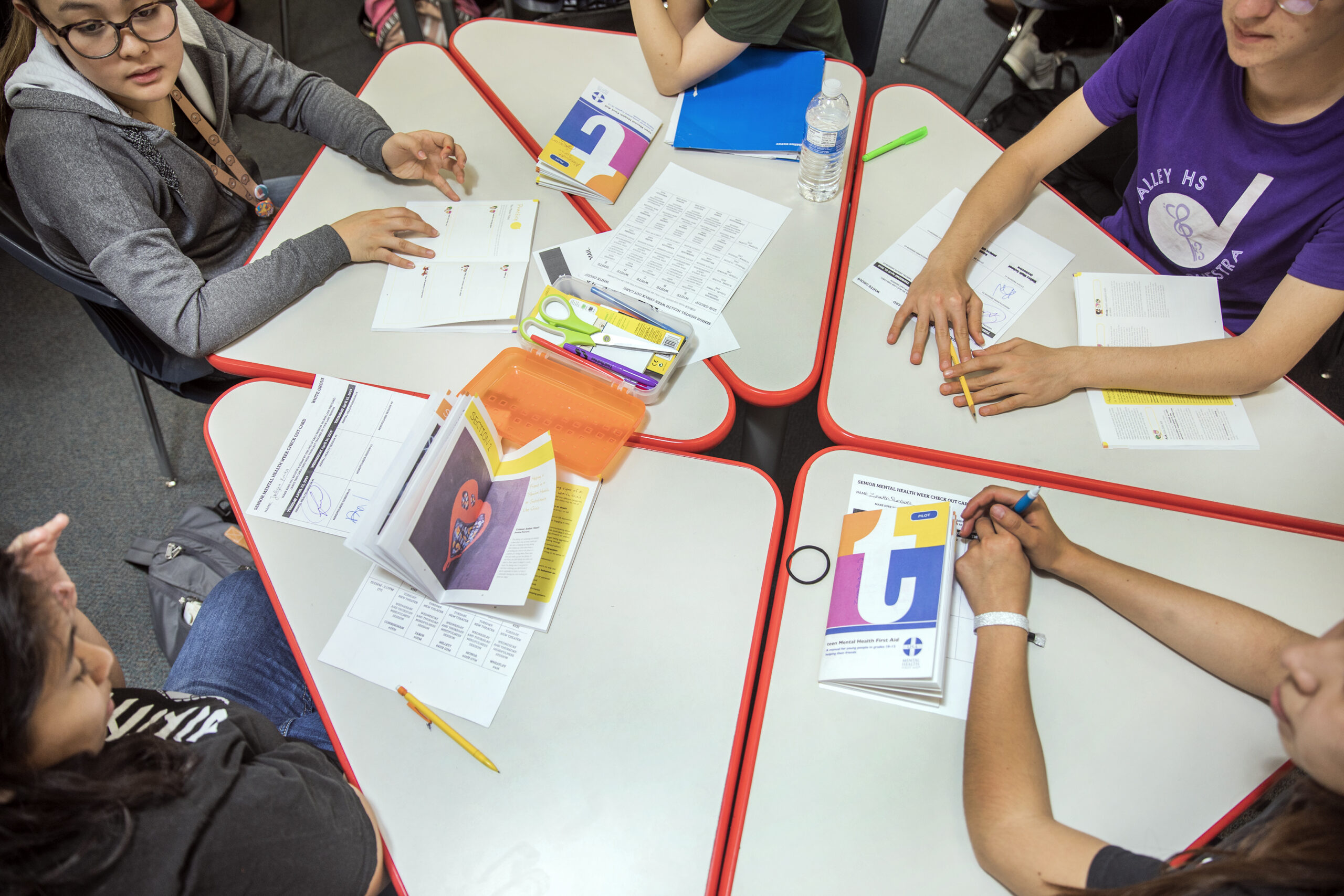 Nevada's mental health system ranks 51st in the nation and 51st in youth mental health, according to the 2020 State of Mental Health in America Report. A dire result is that our state's most vulnerable children suffer, and our child welfare staff just cannot make something out of nothing any longer. Even after years of pushing for changes in policies and operations, we at the Children's Advocacy's Alliance are still shocked that conditions have gotten so bad that workers walked out of Child Haven, citing unsafe working conditions, dilapidated building conditions and poor nutritional standards.
At present, the Las Vegas Valley has only two children's mental health facilities, both of which are severely underfunded and understaffed, and one of which is slated to close. Worse still, the children who suffer the most from severe emotional and behavioral difficulties have minimal access to mental health services and appropriate levels of support at the frequency, intensity and duration necessary to meet their unique needs.
Let us not forget we are talking about children, who are unable to advocate for themselves. These children are often removed from homes with inhumane conditions such as starvation, neglect, physical and sexual abuse, violence, and envirnoments suffering from the addiction of one or more family members, then are taken into custody by child welfare. They are then dependent upon the State of Nevada for food, health care, safety, education and mental health services.
Earlier this week, the Interim Finance Committee raised concerns about the state of two children's mental health facilities, one slated for closure. That afternoon, the Nevada Division of Public Health and Behavioral Health's Emergency Medical Services for Children (EMSC) Advisory Committee noted that beds intended for emergency care were occupied by languishing children who desperately needed mental health treatment.
All of this is occurring while the state has $2 billion in federal aid available.
The system is sick, and we may be sick, too, if we expect it to self-correct. Having experienced another system with insufficient resources, inadequate staffing and languishing clients, I can personally tell you that a system cannot and will not correct itself. Like our employment system, the mental health system has been underfunded and understaffed for many years. It is now in crisis.
The state of children's mental health and well-being in Nevada reflects our:
Lack of investment in infrastructure: enterprise systems that function, buildings, service providers, nutritional standards, the foster care system, etc.
Need for investment in capacity, including shoring up and re-envisioning treatment in facilities like Oasis and Desert Willow
Need to attend to mental health workforce issues like recruitment. retention, compensation, and professional development
Inadequate cost structures and historically low reimbursement rates
Latent pandemic effects and growing social needs.
This issue emphasizes the importance of our mental health system functioning as an ecosystem through consistent, ongoing coordination, communication, data-driven practices, and an overall emphasis on equity.
We must act now — and we are in a position to do so. Having the capacity to declare our children's mental health an emergency allows us to utilize federal funding to address the problem.
We also have the ability to ask the Governor's Office of Economic Development to recruit mental health service providers to our state. We have the ability to ask the Department of Employment, Training, and Rehabilitation (DETR) to support the development, recruitment, and retention of mental health professionals. We have the ability to partner with the Nevada System of Higher Education to support professional development for the mental health workforce.
Now that funding is available, it's time to invest in our children's mental health — to heal them and heal the system for future generations.
Dr. Tiffany Tyler-Garner serves as the executive director of Children's Advocacy Alliance, a 23+ year child policy advocacy organization. She also has served as a member of the governor's cabinet, CEO of an affiliate of the nation's largest dropout prevention organization and the COO of a White House-recognized workforce development nonprofit organization. Dr. Tyler-Garner also is a published researcher, psychologist, and veteran nonprofit leader who has served on the Nevada Children's Commission, Clark County Juvenile Justice Services Citizen Advisory Committee and Las Vegas Metropolitan Police Department's Multicultural Advisory Council.
The Nevada Independent is raising $200,000 by Dec. 31 to support coverage of the 2024 election.
Tax-deductible donations from readers like you fund this critical work.
If you give today,your donation will be matched dollar-for-dollar.
Give + Get Matched
Featured Videos