Our slow-motion stadium nightmare has just begun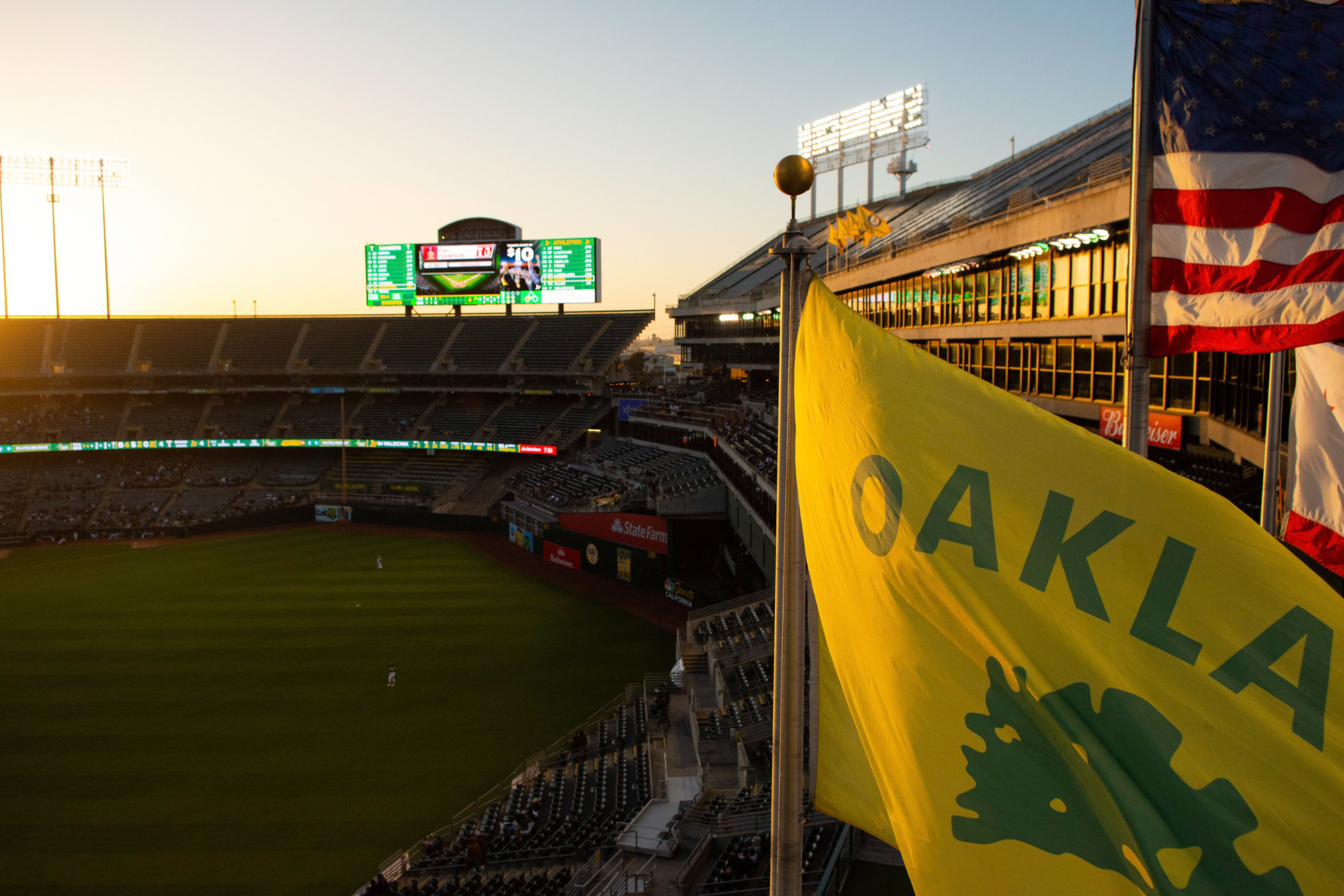 From the beginning, the Oakland A's attempt to relocate to Las Vegas has been a cavalcade of mismanagement, public relations disasters and political cronyism — and there's little evidence anything is going to change as the project moves forward.
Details from the Las Vegas Stadium Authority's board meeting last week have done little to reassure skeptics that throwing tax dollars at a private stadium is a worthy public investment. For example, it's still unclear how the team plans to fund its share of the construction costs, and it still doesn't have a realistic idea of what the stadium is actually going to look like.
Inadvertently highlighting the plethora of unanswered questions surrounding the ballpark, the PowerPoint presentation of the evening used an out-of-date rendering as its cover image — a rendering the team itself has described as "obsolete."
However, not every question was left unanswered. Details were revealed about the proposed lease agreement between the team and the stadium authority — but those details are hardly what one would call encouraging for taxpayers. Modeled off the lease agreement for Allegiant Stadium, the A's likely won't have to pay rent for 30 years and stadium revenues will go directly to the team.
The Berkeley Economic Review was obviously quite right when it described such publicly financed stadium deals as "socializing the costs and privatizing the profits."
Of course, none of this is surprising. Last Wednesday's meeting made it woefully clear that every entity involved in bringing this crony corporatist vision to life is hopelessly in league with each other — leaving no room for any meaningful accountability or oversight.
Simply put, the entire project isn't being overseen by meticulously skeptical representatives of the public interest. Instead, it's populated entirely by the very same people who were lobbying lawmakers for public money during the early days of the legislative session while the hapless A's were busy moving from one "binding" land agreement to the next.
Stadium Authority Chairman Steve Hill, for example, is also the current CEO of the Las Vegas Convention and Visitors Authority — an organization that, ostensibly, is there to ensure the public interest. In reality, however, the convention authority's only real purpose is to promote the growth of the resort corridor, which means it has long been a champion of throwing public money to private interests that claim to be helpful to such ends.
And let's not forget that Hill testified emphatically on behalf of the A's at the Legislature for public money — a relationship that doesn't exactly paint the picture of an objective representative of taxpayer interests. As Neal deMause wrote on FieldofSchemes.com, "When [the] A's, Vegas stadium authority, and Vegas convention authority meet, it's all just one guy."
So much for ensuring any sort of "checks and balances" when it comes to building a publicly subsidized sports stadium.
However, it would be naive to believe that any other entity involved would ever offer much of a check on Hill anyway. Consultant Jeremy Aguero, a longtime advocate for throwing money at out-of-state sports moguls, has been another major player in shaping the project from the beginning. Alan Snel with LasVegasSportsBiz.com concisely described Aguero as "the ultimate stadium funding utilityman who can work for both a public stadium board or a private sports team, conflict of interest be damned."
It's almost as if such an incestuous corporate-public culture — one that is effectively devoid of any accountable division of power or diversity of opinion — isn't nearly as interested in representing taxpayers as it is in getting a stadium built at all costs. Last meeting's long list of "coming soon" responses to basic questions regarding the team's relocation, private financing arrangements and lease agreement only further contribute to the suspicion that ensuring public accountability isn't a top priority for those involved.
Nonetheless, Hill and company insist there's no need to worry. After all, having seen this movie once before when the last Oakland team relocated to the Mojave, officials now have a "profitable" blueprint in Allegiant Stadium, which they can use to structure their latest crony corporatist project.
"We're fortunate to have had the opportunity to start from scratch from this process with the Raiders," Hill said about the preliminary lease agreement with the A's. "This document has worked exceptionally well."
But has the deal with the Raiders really been a rousing success for the public interest? The stadium itself has certainly been a profitable venue, but it's worth pointing out that "the public" is not treated as a traditional investor in the deal. Profits, for example, aren't shared with the public the way they would be with private-sector investors. Instead, revenue from Allegiant goes directly into the pockets of private entities rather than the public treasury that "invested" $750 million toward construction costs.
It's easy to see why the Raiders and billionaire sports moguls might think such an agreement worked out "exceptionally well." After all, it's not very often one finds investors who are willing to put up hundreds of millions of dollars without demanding a share of the profits — and yet that's precisely the deal governments agree to when they get in league with private sports franchises by subsidizing their stadiums.
Assuming the A's can cobble together enough private financing and convince the MLB to allow them to relocate (which seems likely), their deal with Vegas will be no different. Regardless of the way stadium advocates dress up their economic projections and sidestep basic due-diligence questions from critics, it's quite likely that one of the worst teams in Major League Baseball will soon be getting the field of their dreams built on the world-famous Las Vegas Strip.
Too bad no one involved in the process seems interested in making sure it isn't a nightmare for the rest of us.
Michael Schaus is a communications and branding expert based in Las Vegas, Nevada, and founder of Schaus Creative LLC — an agency dedicated to helping organizations, businesses and activists tell their story and motivate change. He has more than a decade of experience in public affairs commentary, having worked as a news director, columnist, political humorist, and most recently as the director of communications for a public policy think tank. Follow him at SchausCreative.com or on Twitter at @schausmichael.
The Nevada Independent is raising $200,000 by Dec. 31 to support coverage of the 2024 election.
Tax-deductible donations from readers like you fund this critical work.
If you give today,your donation will be matched dollar-for-dollar.
Give + Get Matched
Featured Videos