Our vanishing sagebrush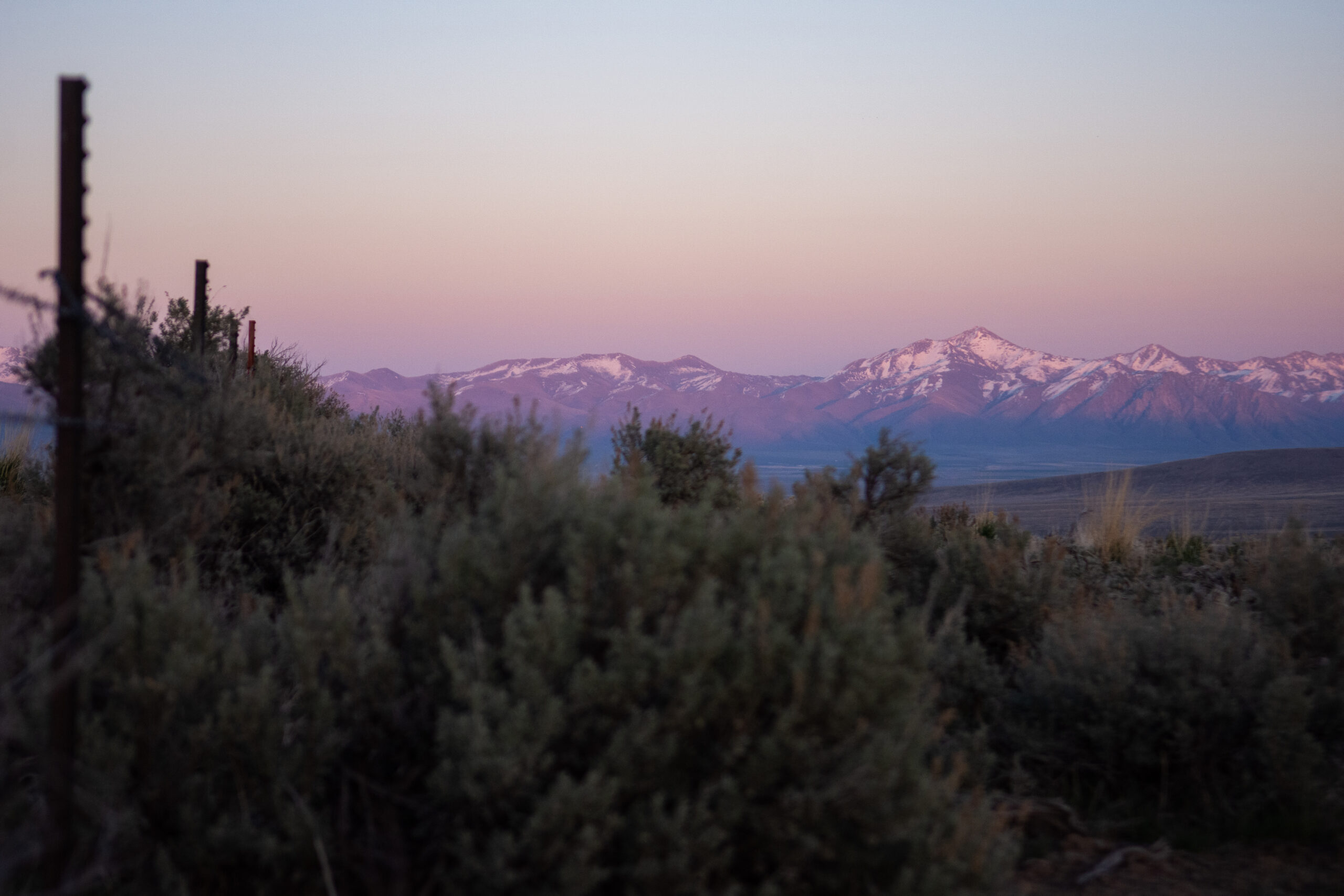 Nevada is known for its vast sagebrush landscapes. The sagebrush is our state flower, it's depicted on our state flag, and mentioned in our state song. Both people and wildlife depend on this ecosystem. Whether you're a sportsperson, outdoor recreationist, or rancher, this land is important to the quality of life we enjoy in Nevada. But these livelihoods and habitats are at grave risk. 
The U.S. Geological Survey and Department of the Interior recently released a new report that revealed half of the core sagebrush rangelands in the West are on the brink of collapse, with an average 1.3 million acres of sagebrush habitat being lost annually. Nevada once encompassed just over 70 million acres of sagebrush, but from 1986 to 2020, nearly half of that sagebrush habitat was either destroyed or degraded.
We must protect our valued landscapes, including vital sagebrush ecosystems, from further loss and degradation. Ecological collapse of the West's sagebrush ecosystem would devastate Nevada's landscape, leading to the loss of native species and increasing the impact and probability of wildfires. It would also decimate our economy by reducing opportunities for ranching and recreation. That is why it is crucial that we ensure this ecosystem is safeguarded against growing threats such as oil and gas development. An innovative approach to accomplish those safeguards would be to invest in natural infrastructure/natural solutions that improve habitat and build resilience to drought/fire/climate.
There is no doubt that oil and gas development has contributed to the widespread destruction of sagebrush rangelands. And given that the vast majority of Nevada's sagebrush is on public lands, Interior should play a major role in the protection and restoration of these landscapes. At the end of fiscal year 2021, 742,000 acres were under lease by oil and gas companies in Nevada, which meant those lands couldn't be actively managed for conservation, recreation or ranching. Yet 97 percent of those leases were idle.
Between 2011 and 2020, more than 5 million leased federal acres in Nevada were terminated, relinquished, or expired without ever having produced oil or gas. This is not only a waste of taxpayer dollars, it prevents important conservation work from being undertaken. Mule deer populations are on the decline on our public lands, but federal land managers are so busy administering these worthless oil and gas leases, they aren't able to conserve wildlife and the sagebrush ecosystem.
Unfortunately, the Interior Department just announced new plans to offer more than 260,000 acres of public land across New Mexico and Wyoming in oil and gas lease sales, and is expected to propose more sales in other Western states - including in Nevada - in the coming weeks.
The government should not be moving forward with any new lease sales until the White House initiates a promised rulemaking to reform the antiquated onshore oil and gas program. For decades, this system has catered to the oil and gas industry at the expense of Nevada's public lands, wildlife, and taxpayers.
With so much at stake, there is no time to waste. The Biden Administration must act quickly to begin the rulemaking process before any more lease sales are held in Nevada. This will ensure that public lands within core sagebrush rangelands aren't being offered to the oil and gas industry for leasing and drilling, and that the management of our public lands prioritizes the restoration of healthy sagebrush land that wildlife depend on to thrive.
Russell Kuhlman is the executive director of the Nevada Wildlife Federation.
The Nevada Independent is raising $200,000 by Dec. 31 to support coverage of the 2024 election.
Tax-deductible donations from readers like you fund this critical work.
If you give today,your donation will be matched dollar-for-dollar.
Give + Get Matched
Featured Videos