Payday lending measures are common sense for the common good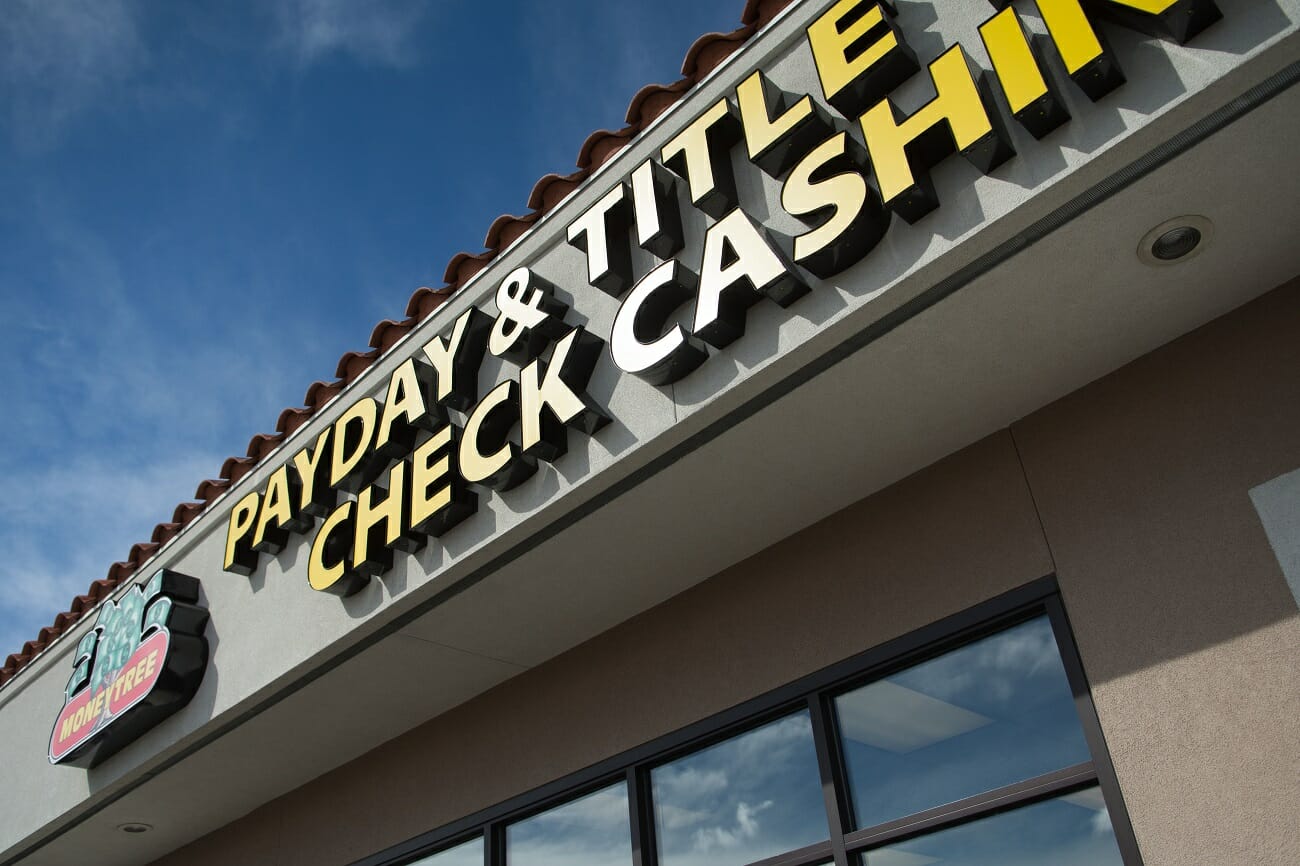 By Nevadans for the Common Good
The hearing room was like that one wedding we've all been to — the one where they were oddly diligent about keeping guests on the bride's side of the chapel separate from the groom's.
In the Grant Sawyer Building a few weeks back, the center aisle of the Senate Commerce and Labor Committee's hearing on payday lending separated black-shirted employees of Dollar Loan Center from those wearing stickers for Nevadans for the Common Good.
Ironically, paychecks were on the minds of the Dollar Loan people at this video conference of the committee hearing in Carson City. Rank-and-file employees expressed fear for their jobs if legislators passed the bill under consideration, which will protect their customers from getting caught in a debt trap by creating an upfront enforcement system for payday lenders.
Those of us on the other side and supporting SB201 — who were not paid to be there and in some cases took time off from work to attend — ask: Why were they so worried?
SB201 does not propose new payday lending restrictions, but merely enforces the laws already on the books. It creates a database for front-end enforcement, to make sure an applicant doesn't already have an outstanding loan exceeding 25 percent of his expected monthly income. It also determines whether that applicant took out another loan in the past month and whether the borrower has taken out three or more loans in the past six months. The bill also would adopt part of the Military Lending Act by capping loans to active-duty service members and their dependents at 36 percent.
Lobbyists for the lenders acted as if enforcement of existing laws would be something akin to mass extinction for their industry. Breathless predictions of doom bordered on the hysterical.
This was a head-scratcher for members of Nevadans for the Common Good (NCG), a non-partisan, valley-wide federation of 47 faith-based, labor, and non-profit organizations. NCG threw its support behind the proposal sponsored by Sen. Yvanna Cancela and supported by the Legal Aid Center of Southern Nevada because the personal stories of those caught in the debt cycle — taking out one loan to pay off another — extend deep into its membership.
One NCG leader, Ida, took out a payday loan to make ends meet and got stuck in that cycle for 20 years. Families in our community are ending up homeless, bankrupt and financially devastated because payday lenders did not follow the law.
NCG hosted candidate nights in May and October, and at the October event, now-Gov. Steve Sisolak pledged his support of upfront enforcement of the payday lending industry to help protect consumers.
Fourteen other states have adopted the database, which didn't force any payday lenders to close their doors. Currently, at least 95 high-interest lenders have about 300 branches in Nevada, more than the number of McDonalds and Starbucks combined. That doesn't sound like an industry that's operating on the edge of collapse if a fee of up to $1 was to be imposed on their loans.
Why would the system hurt business if, as the lobbyists say, they already deny 40 percent of loan applications, and give half of their approved borrowers less than they ask for? You'd think they would welcome a cross-check system that makes the screening of applicants easier and more efficient. In 2017, the Nevada Supreme Court stopped payday lenders from suing to collect from those who used a second loan to pay off the first one. Seems like the payday industry would be as interested as we are in stopping this debt trap.
The bill also authorizes payday lenders to make information available about public assistance programs, such as Supplemental Nutrition Assistance and Temporary Assistance for Needy Families. And NCG has gone a step further to come up with alternatives to payday loans. We have been working closely with area credit unions to create alternative lending options for poor families that won't charge in excess of 36 percent interest.
Cancela introduced the bill after an audit last year by Nevada's Financial Institutions Division, which oversees the state's banking industry, found nearly a third of the lenders had a less-than-satisfactory rating over the past five years.
If the good actors — the ones who, we learned at the hearing, sponsor little-league teams and treat their employees well — aren't the ones dragging down the audit results, then why show up at the hearing to protect the bad apples from common-sense compliance?
Seems like they would want to cross the aisle and sit among their fellow community-minded members — and leave empty seats on the other side of the Grant Sawyer "wedding chapel" for the bad actors to speak for themselves.
Martin Luther King Jr. once said "we must use time creatively, in the knowledge that the time is always ripe to do right." Legislators, the time to do right is now. We call on you as our representatives to have the courage to protect those you are serving. We call on you to take a small step towards creating a better Nevada for all.
Rabbi Malcolm Cohen - Temple Sinai
The Rev. Canon Catherine Gregg, D. Min. - Chief of Staff, Episcopal Diocese of Nevada
The Rev. Mark W. Holmerud - Bishop of the Sierra Pacific Synod of the Evangelical Lutheran Church in America
Bishop Robert T. Hoshibata - Desert Southwest Conference of the United Methodist Church
The Rev. Deborah K. Hutterer - Bishop of the Grand Canyon Synod of the Evangelical Lutheran Church in America
Rev. Daniel Morley - Superintendent of the United Methodist Church
Most Rev. George Leo Thomas, PhD - Bishop of the Roman Catholic Diocese of Las Vegas
The Nevada Independent is raising $200,000 by Dec. 31 to support coverage of the 2024 election.
Tax-deductible donations from readers like you fund this critical work.
If you give today,your donation will be matched dollar-for-dollar.
Give + Get Matched
Featured Videos