Pending deregulation ballot question has NV Energy unclear on what to do with $7 billion in long-term electric contracts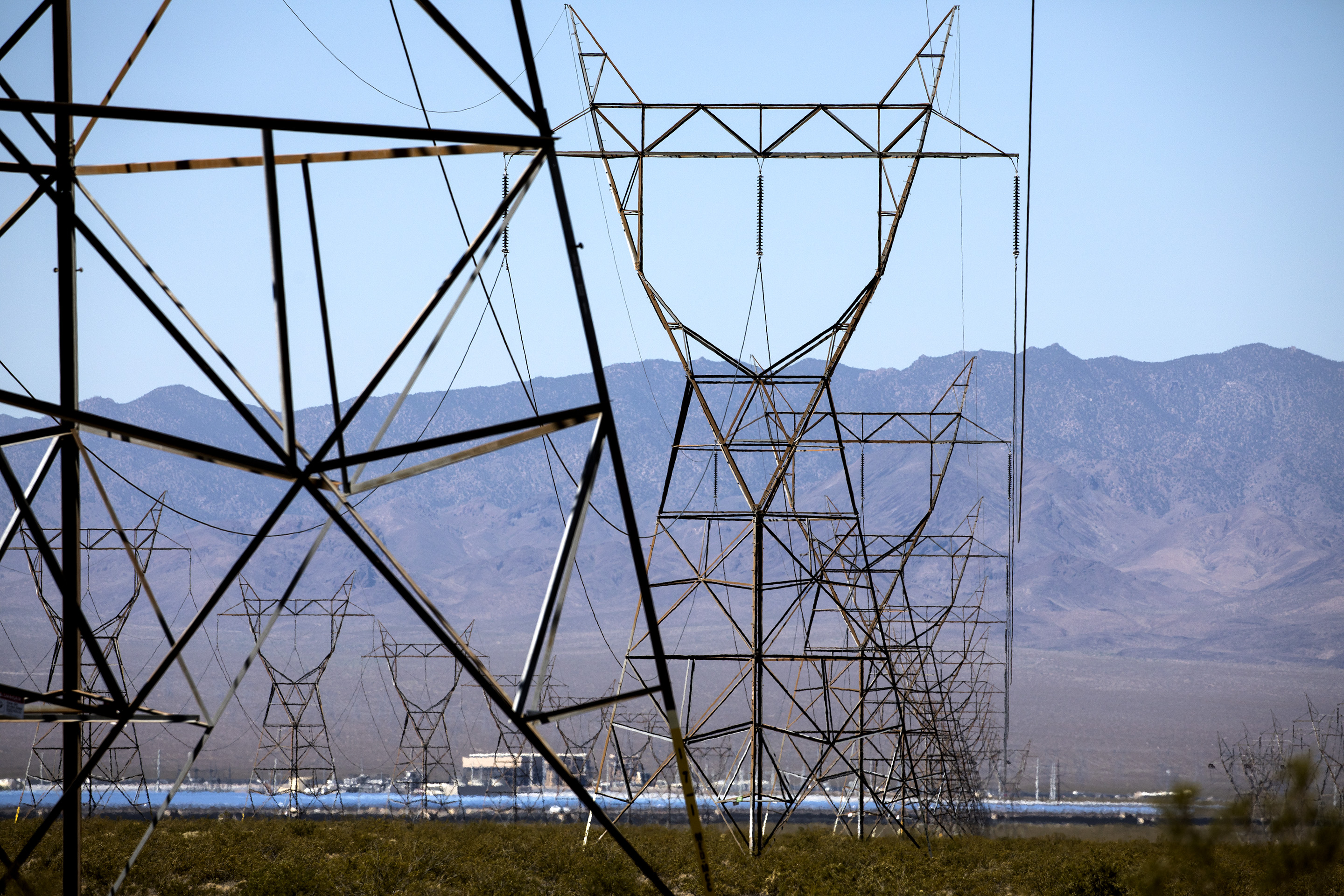 As the electric service provider to the vast majority of Nevada residents and businesses, NV Energy has amassed a wide-ranging portfolio of not only power plants, but also billions of dollars of long-term contracts needed to cover the energy needs of millions of customers.
But the prospect of selling or transferring more than $7 billion worth of those contracts if a major 2018 ballot question is approved is worrying state leaders and prompting concerns NV Energy will be forced to pay top dollar to get out of costly long-term contracts while ratepayers are ultimately left paying the bill.
"It's almost as if we're buying a car without any knowledge of the make or model of the car, or any idea of what type of miles per gallon the car gets, and being told we're buying this for a daily commute," Republican state Sen. and Energy Choice Commission member James Settelmeyer said.
Nevada voters approved Question 3 on an overwhelming 72 to 28 percent margin in 2016, but the measure has to be approved again in 2018 to take effect. If approved again, the constitutional change will require NV Energy to divest and stop providing retail electric service by July 2023. Gov. Brian Sandoval, who supports the measure, created the 25-member Energy Choice Commission in February to create recommendations and study how best to implement a retail market if the ballot measure passes again.
If it passes, NV Energy — which has stayed officially neutral on the ballot question despite raising concerns with the process —  has stated that it plans to become a "wires company," focusing solely on the transmission of electricity while giving up its stake in the generation and retail sales aspect of electric service.
That means the utility will need to divest and sell off $10 billion worth of assets in a short amount of time, including more than $7 billion in contractual obligations — three long-term service agreements worth $9 million, 46 power purchase agreements worth $6.7 billion and gas transportation agreements with four pipeline companies worth a combined $468 million.
How the utility plans to do that is still unclear, according to a presentation given to a subcommittee of the energy choice commission by NV Energy attorney Mark Warden on Tuesday.
Including the nearly $3 billion worth of utility-owned power plants that would need to be divested if the ballot measures passes, the utility has dozens of long-term commitments that would need to be transferred or ended early to comply with the new law.
"Without knowing who the participants are and what the market structure looks like, I don't know how we can come up with a potential stranded cost liquidation value," he said.
Warden said the utility basically has two options with the long-term agreements — either terminate them early (at a likely high cost), or to assign or transfer them to other buyers — though there's no uniform exit strategy for all of the various contracts.
The $7 billion figure is imposing, but it doesn't reflect the totality of what the utility or ratepayers will need to pay to exit the contracts as NV Energy will be able to sell the rights of the contracts to other qualified buyers. But Warden said the exact price and potential buyers for the contracts will be nearly impossible to determine before state lawmakers set up the framework for a retail energy market in the 2019 legislative session.
"Is there anyone who's going to want to buy 100 megawatts of capacity for 20 years?" he said. "We just don't know the answer to that question."
Jon Wellinghoff, a former Federal Energy Regulatory Commission chair and adviser to the Energy Choice Initiative — the group backing the ballot question — said energy prices have been stable for an expanded period of time. He said the utility just needed to be open and transparent about the value of its contracts, and that other buyers were well-equipped to take on additional power purchase contracts, especially compared to the last time Nevada considered deregulating its energy market in the late 1990's.
"The difference between now and 1999 is that we have many more market participants," he said. "Again, looking back at the 1999 experience, I'm really not concerned. There's multiple market players in western market, the (California Independent Service Operator) market, anxious to bid on these assets."
Two of the long-term service agreements contain contractual clauses allowing them to be terminated with an early exit fee, though Warden said the amount is confidential. The other does not contain an "early termination" clause.
None of the 46 power purchase agreements contain contractual language allowing the utility to leave them early, as most of the projects — including several major renewable energy projects including the Boulder Solar and Nevada Solar One — are financed with the expectation that they'll remain in place for dozens of years.
"The majority of these are significant capital investments for the developers of these projects, that typically are financed," Warden told the commission. "Financing companies do not like to have their revenue stream interrupted, so they do not typically look kindly on a provision in a power purchase agreement that would allow for assignment without certain caveats."
Warden said that newer agreements would probably be revenue neutral given the plummeting price of natural gas and renewable electric generation, though the utility's portfolio of older agreements could lead to "very significant" stranded costs for the utility. He said many of the agreements stretched over a long period of time to help control long-term costs and to help NV Energy meet requirements set by the state's rising Renewable Portfolio Standard, which requires a certain percentage of generated electricity to come from renewable sources.
He said it was unclear if NV Energy would be able to get out of the contracts based on laws passed if the ballot measure if approved, or if the contracts would still be followed under applicable law at the time they were first agreed under.
Still, questions over cost remain pressing. The full commission agreed last month to ask the state's Public Utilities Commission to open an investigatory docket for the commission studying timeline of implementation, market structure and potential costs.
Lt. Gov. Mark Hutchison, who chairs the energy choice commission, said that one of his largest concerns with the ballot question was that lawmakers would have to design an open retail system without knowing until after the fact what the final cost to the utility would be.
"As a policymaker, you worry about that, because you're asking legislators in a future legislative session to make decisions about a subject that they're really not going to understand what the full costs are," he said. "So that's a concern for me."
Disclosure: NV Energy has donated to The Nevada Independent. You can see a full list of donors here.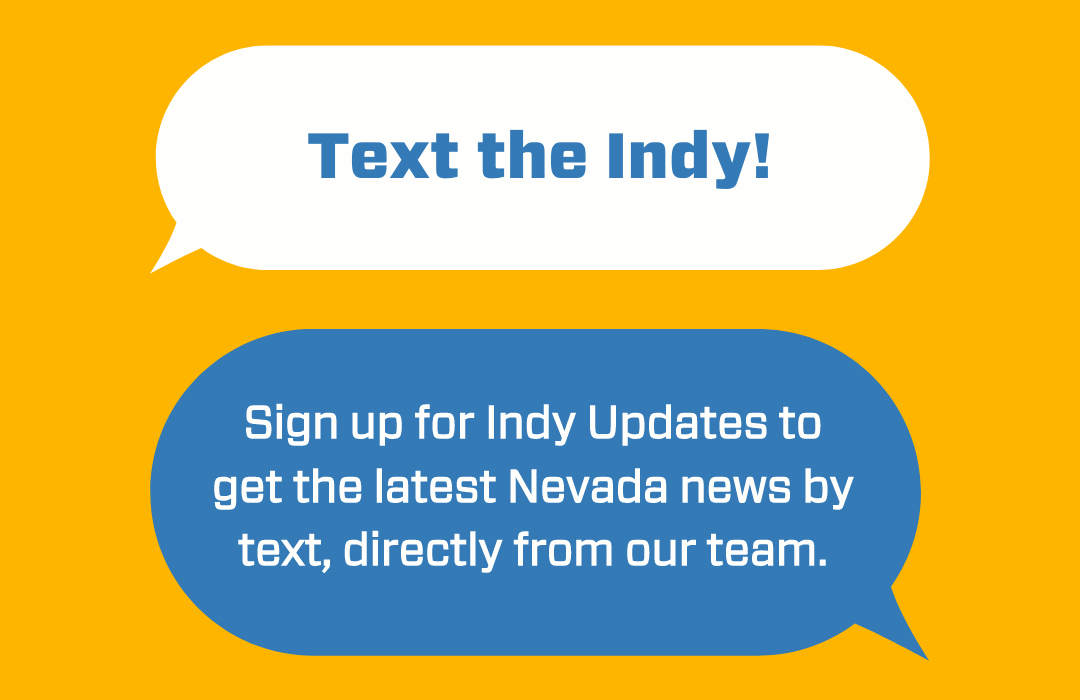 Featured Videos
Comment Policy (updated 4/20/2021): Please keep your comments civil. We reserve the right to delete comments or ban users who engage in personal attacks, use an excess of profanity, make verifiably false statements or are otherwise nasty. Comments that contain links must be approved by admin.