Photos and stories: Pride event marks big first for Winnemucca and its participants and supporters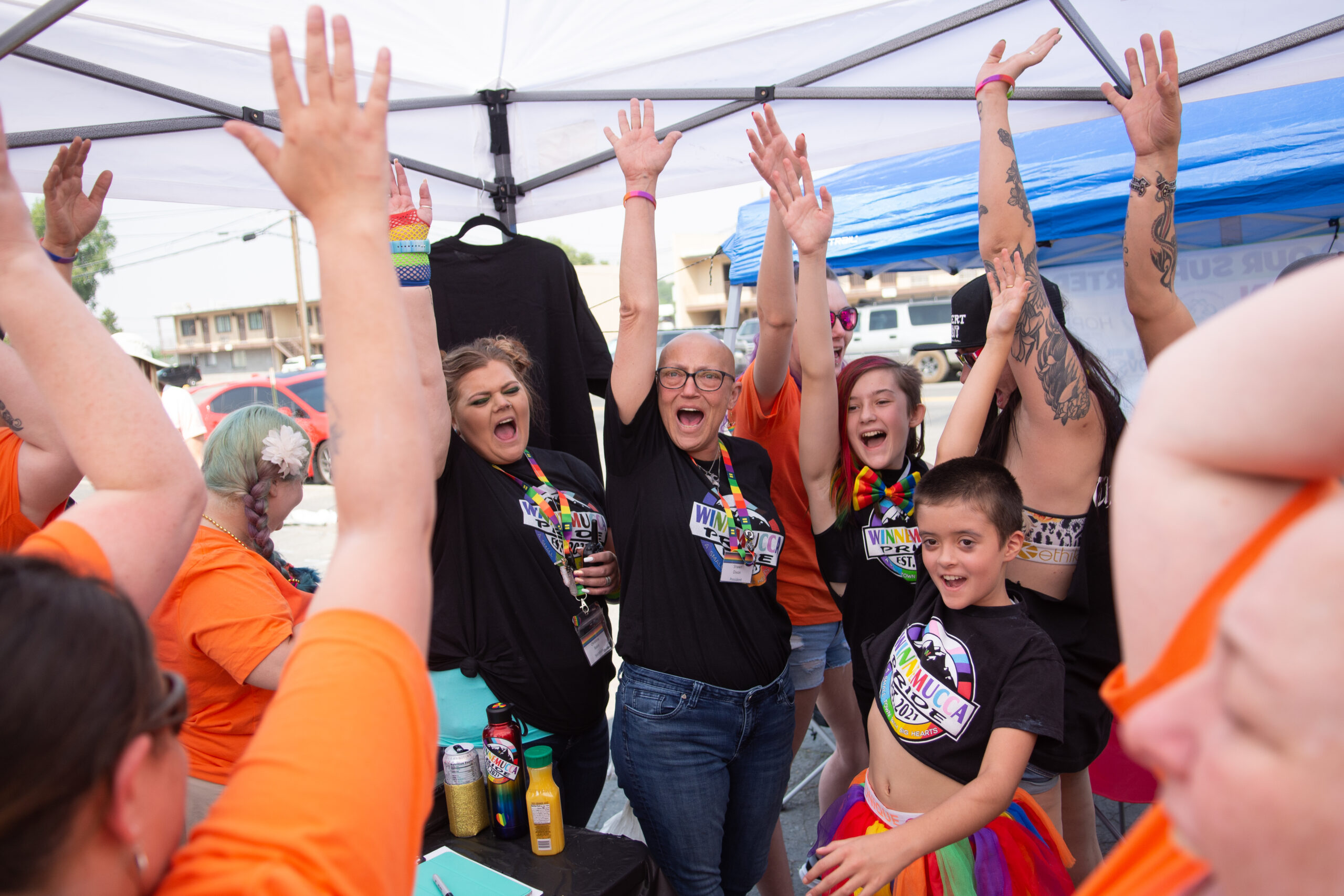 Organizers and participants wearing all colors of the rainbow bustled along a staging area on Friday evening, tying up last minute details for the small Nevada town's first parade celebrating its LGBTQ community.
Having arrived at her years-long dream prompted tears from Shawn Dixon, the head organizer for the event and the Winnemucca Pride group.
"I haven't stopped crying, honestly, all day," she said. "I didn't expect the amount of community within Winnemucca that we've gotten. And that makes me emotional because it makes me feel like there's so much more hope than I ever thought."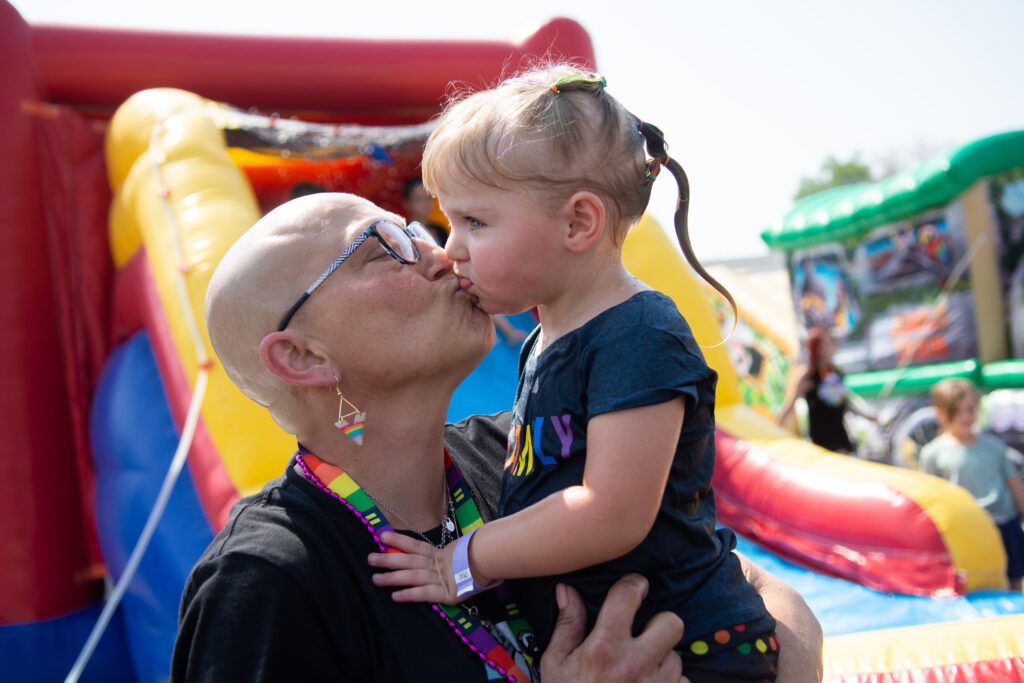 The parade featured three floats, the first one including Gov. Steve Sisolak, a truck with rainbows and slogans painted all over it and representatives carrying banners for the Progressive Leadership Alliance of Nevada (PLAN), Nevada ACLU and Silver State Equality. Crowds of people cheered on the parade from the sides of Melarkey Street as music played and candy rained onto the street. Young children in the parade sprayed the onlookers with their toy water guns on the 90 degree day.
"In Nevada, #PrideMonth is not only 30 days in June, as we remain committed to equality and we will continue to celebrate & recognize the impact that lesbian, gay, bisexual & transgender individuals have had & will continue to have on our State & nation. #winnemuccapride," Sisolak tweeted on Friday following the parade.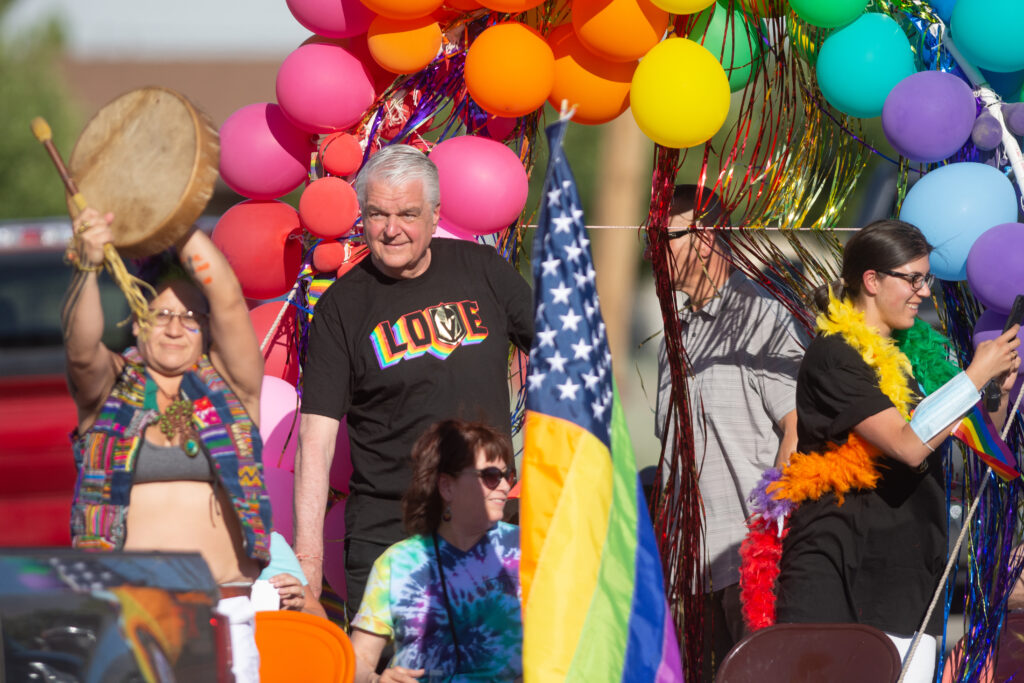 A few hundred people turned out for the parade on Friday and events on Saturday in the town of less than 8,000 people.
The event was a first not only for Winnemucca, but for many of the participants, too, evoking strong emotions about acceptance and belonging. Read below to learn more about Winnemucca LGBTQ community members who attended the event, and others who traveled from near and far to support the local community.
Stephanie Sims
"I am here because I am a transgender woman, and this is my very first Pride," said Stephanie Sims, a long-time Winnemucca resident. "It was on my bucket list to make at least one Pride before I die. And I'm 69 years old. So, this is just wonderful. I can't believe it."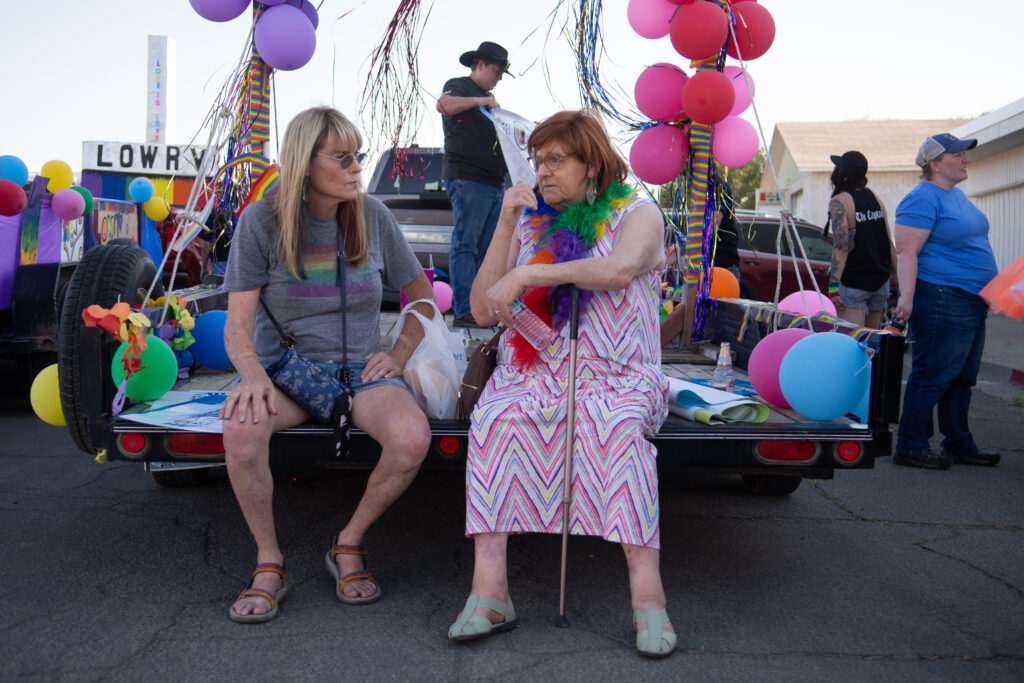 Although she was born and raised in Reno, Sims moved to Winnemucca in 1986 and has spent the last 35 years there. Throughout that time, Sims worked for the state, working with inmates at the Humboldt Conservation Camp and as a wildlands firefighter in the region.
"Working with inmates, I couldn't come out, and I left there, went to BLM (Bureau of Land Management) for a while," she said. "And I still didn't think that it was proper for a firefighter to come out and live as a woman."
At one point, Sims said she attempted to commit suicide.
"Something said, 'Put the gun down.' And I did. And here I am today," she said. "I never thought in my life I'd be able to live this way."
Looking at the crowd of organizers and participants bustling around, Sims said she was most looking forward to meeting other people in the community.
'They say there's safety in numbers," she said, "well there's more fun in numbers, you know, the more people we have, the more things we can do."
Sims said she'd known since she was four years old that she identified as a woman, and that coming out as one had cost her her relationship with her family, except for her daughter.
"That's just the way it goes, you know, I was born to be this way," she said. "I have been the happiest I've ever been in my life."
Steven Romero
Steven Romero, 15, traveled about two hours to Winnemucca from Elko with his mother to experience his first Pride.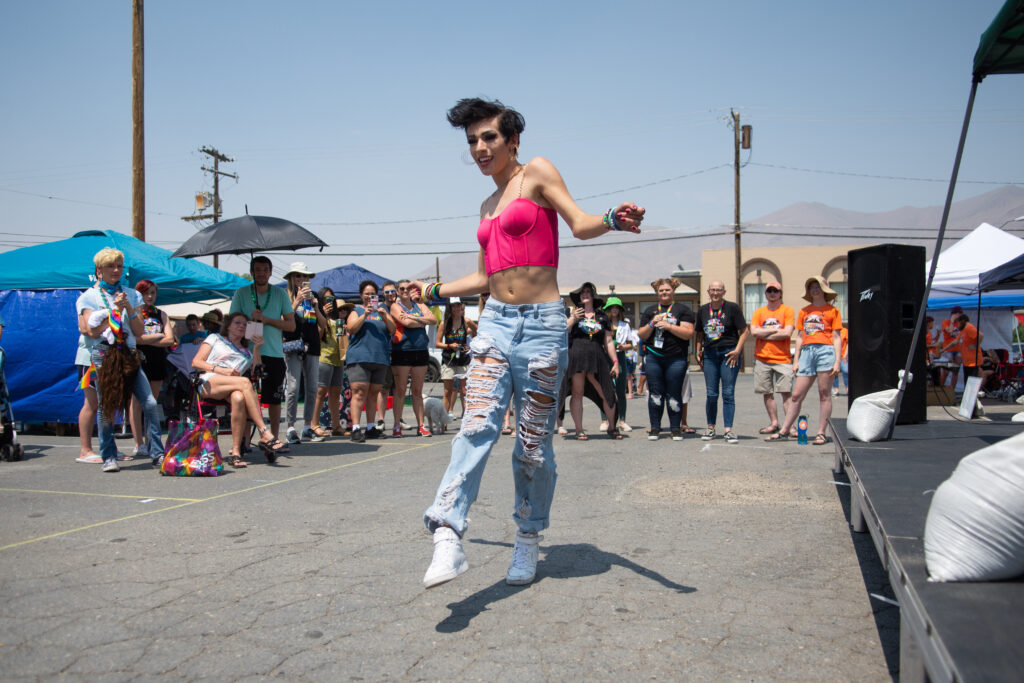 Romero said he was looking forward to celebrating his sexual identity for once, in contrast to having to defend himself as a young gay man living in a small rural town.
"Oh, it is not great," he said of his experience. "I've gotten into many fights just for me being myself. I remember people were calling me 'faggot,' and I ended up throwing him over my shoulder. You really have to bite your tongue a lot, and it's really tough, and you're just trying to survive. You look at others and you're wondering, why do they get to have it so easy? But this celebration gets to finally let us celebrate."
Not only did Romero walk in his first Pride parade on Friday, but he also performed in drag for the first time on Saturday night.
"I'm so ecstatic," he said about performing. "I can't wait, like my dreams are actually coming true and it's just so surreal."
David Smith and Michael Melvin
Spouses David Smith and Michael Melvin read about the small town's Pride event online, spurring them to drive 1,600 miles from Arkansas to Winnemucca to meet their friend, Carolyn Prater, who also drove from Montana, for the event.
Smith and Melvin, who have been married for more than 30 years, said that having lived through a lot of their own firsts, such as the AIDS epidemic in the 1980s, they wanted to support the local community in its first Pride.
"We've struggled," Smith said. "[Melvin] lost his first partner to AIDS, so we've been through a lot. So, this was kind of like — this is what pride is."
"We wanted to show these people in this town that people from other towns appreciate what they're doing, because we've been there," Melvin added.
Smith said that although the couple has gone to Pride in Dallas, where they lived prior to Arkansas, the Winnemucca Pride event left a deeper impression on them.
"It's the first," Smith said when asked why. "The first is always the first of a tradition. It takes guts. And it takes power and it just takes a lot, and you need that support."
Lexi Vaughan and Emma Ricker
The young couple, who also celebrated their first-ever Pride together this weekend, watched the parade from the sidewalk alongside their three pet ferrets, Sugar, Rage and Fury.
"It's so awesome seeing representation for us out here because, like, it's still Winnemucca and people are like, 'Oh, we're a red town,' and then they say some really harsh stuff," said Ricker, 18, who was born and raised in Winnemucca.
Both Ricker and Vaughan said they hadn't experienced much discrimination throughout their lives, to which they attributed to growing up in a younger generation.
"I mean, I grew up with Gen Z," Ricker said. "So, everyone around me is really friendly, or like, they're really accepting and Lexi grew up mostly in Missouri and California where it's acceptable, and she's always had an accepting family. It's really cool just seeing everything out here for once, and not feeling like we're not part of the world."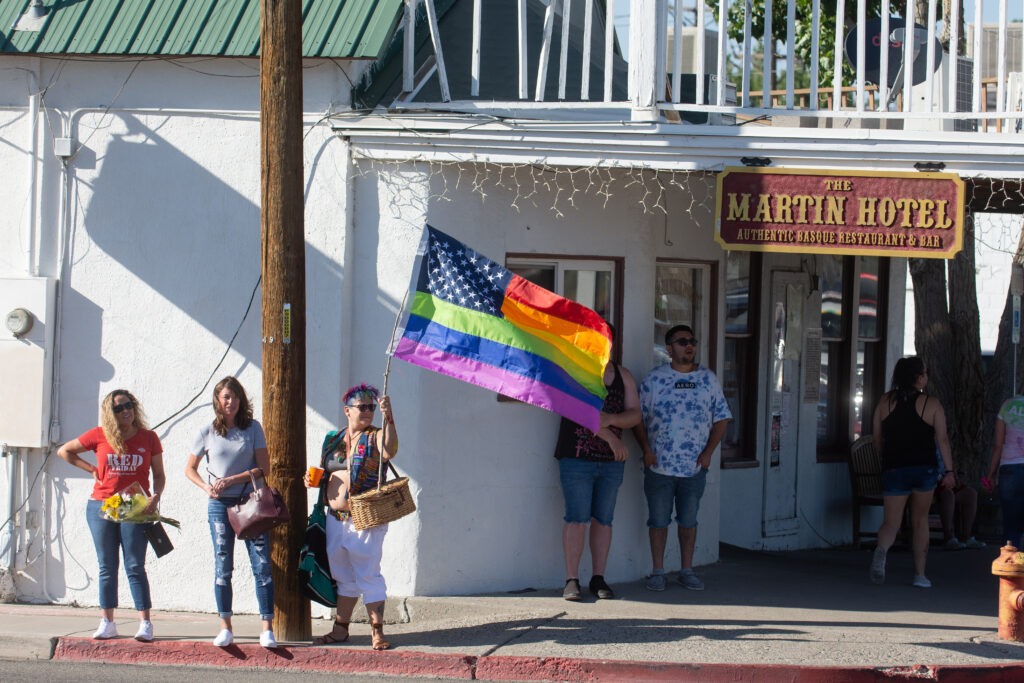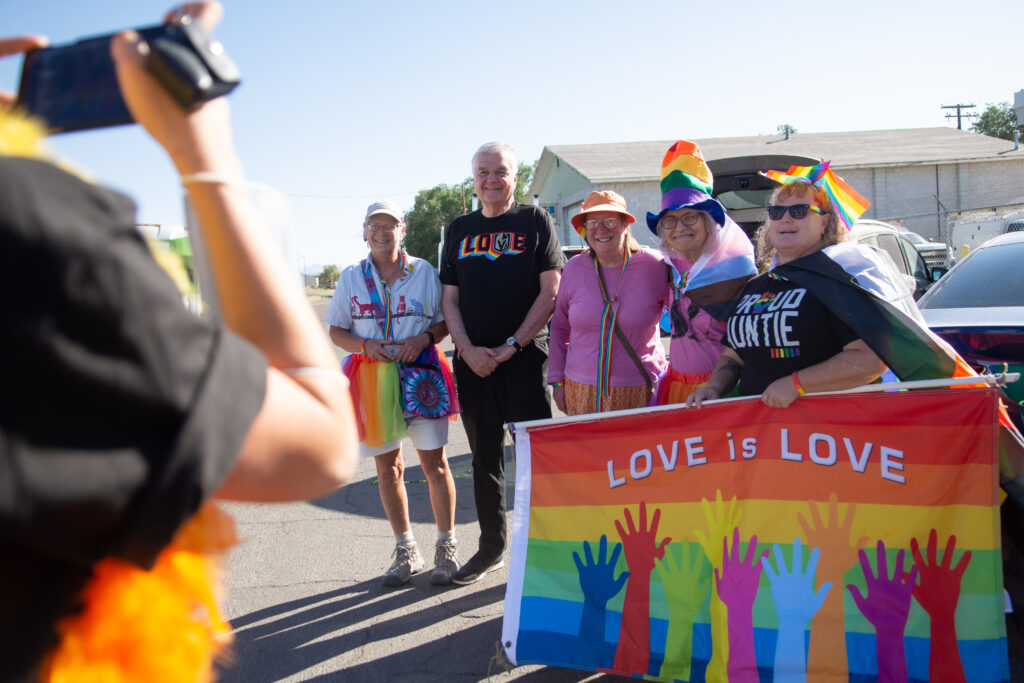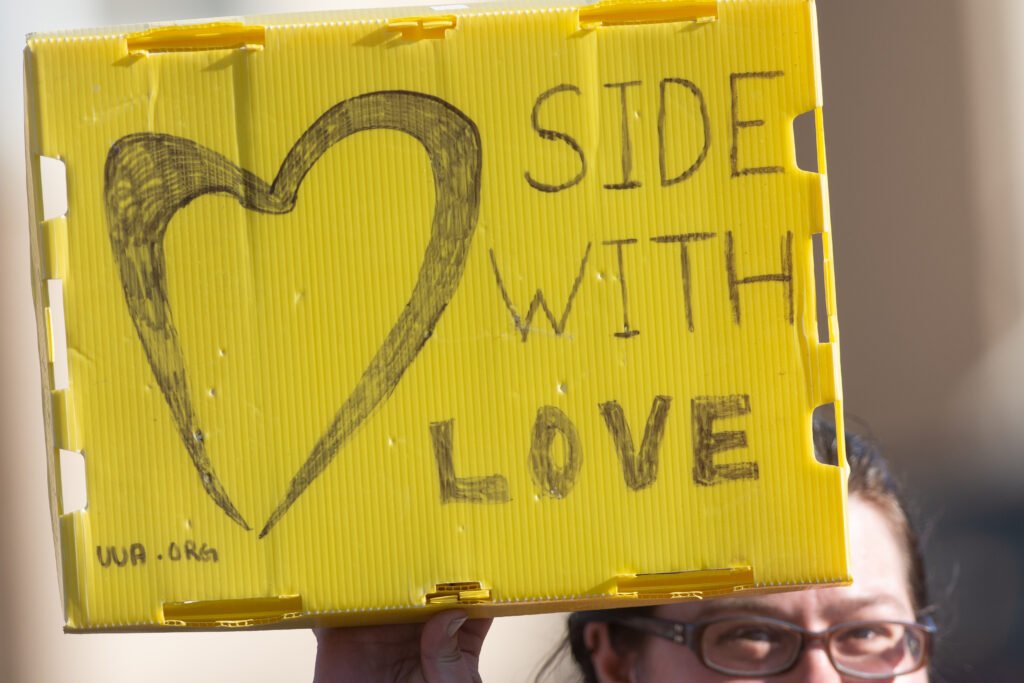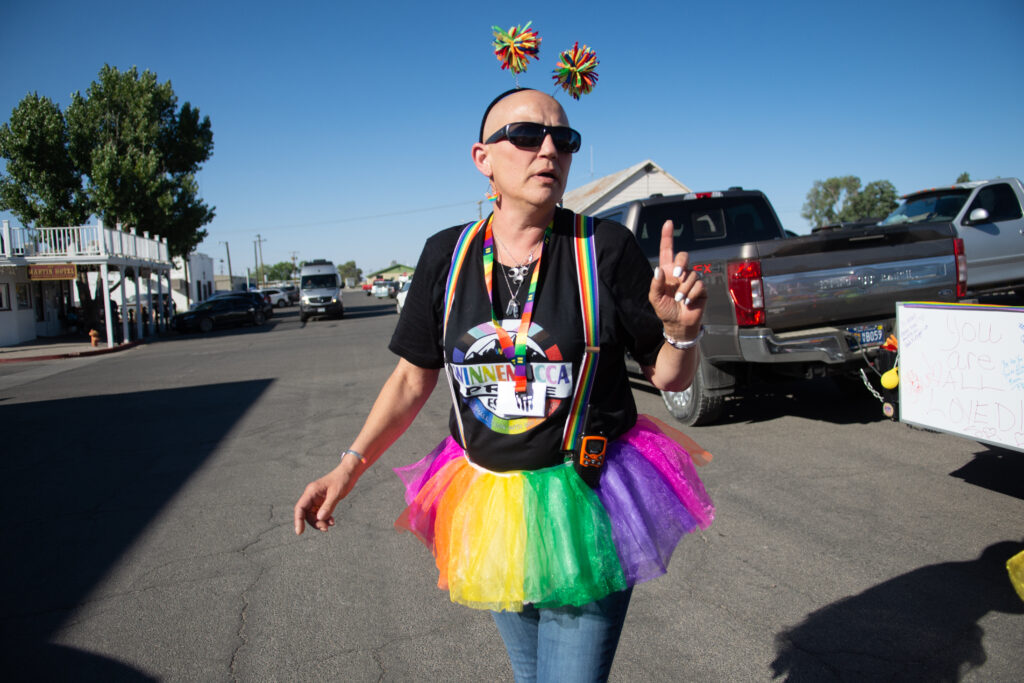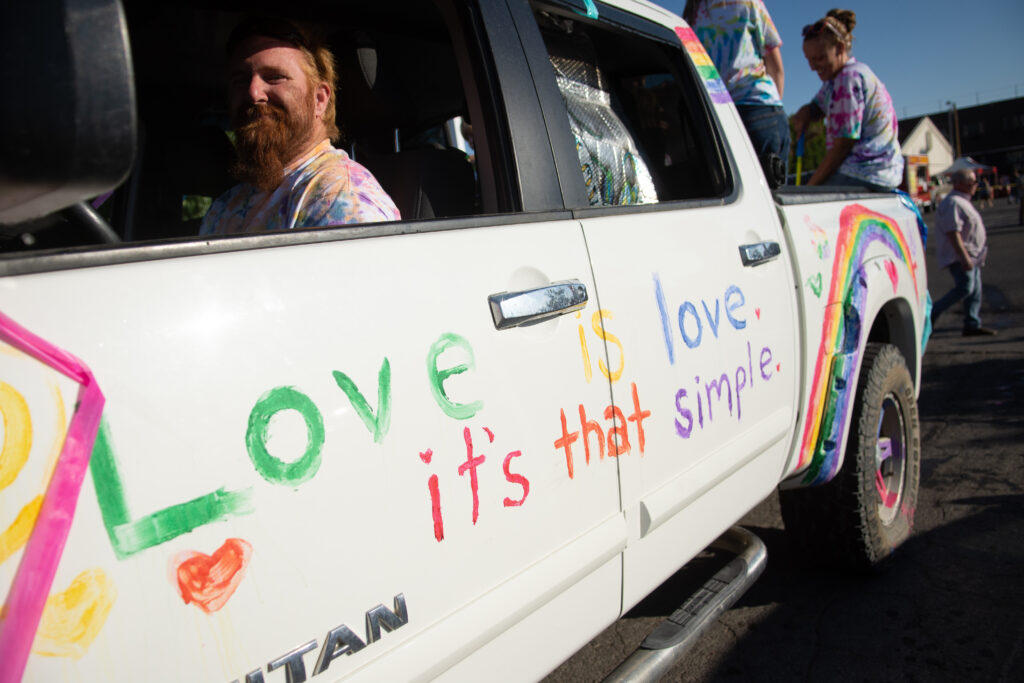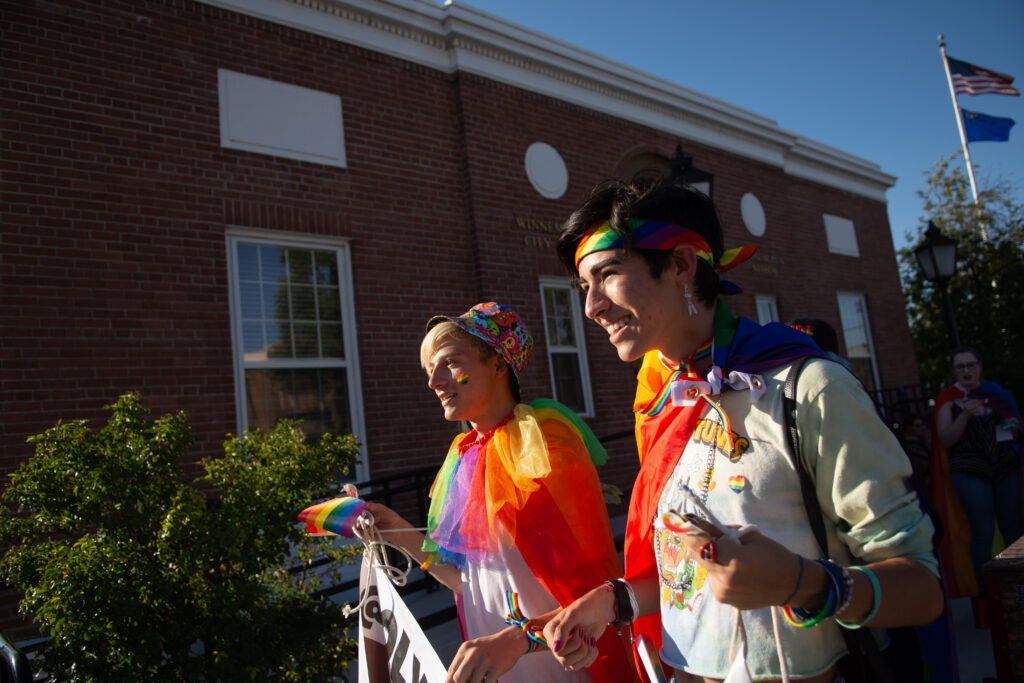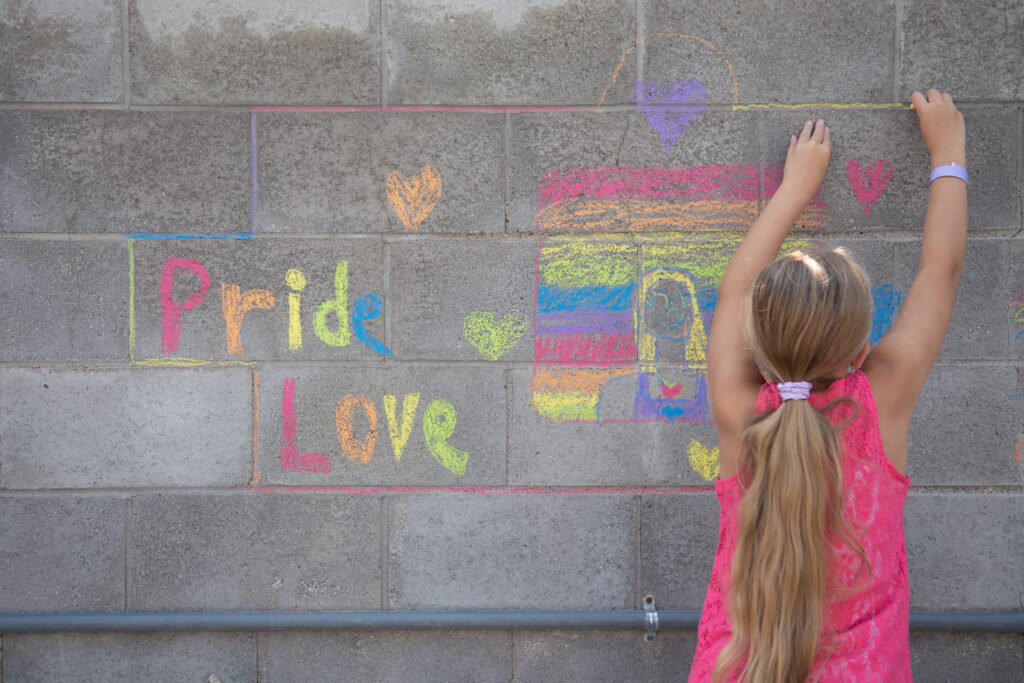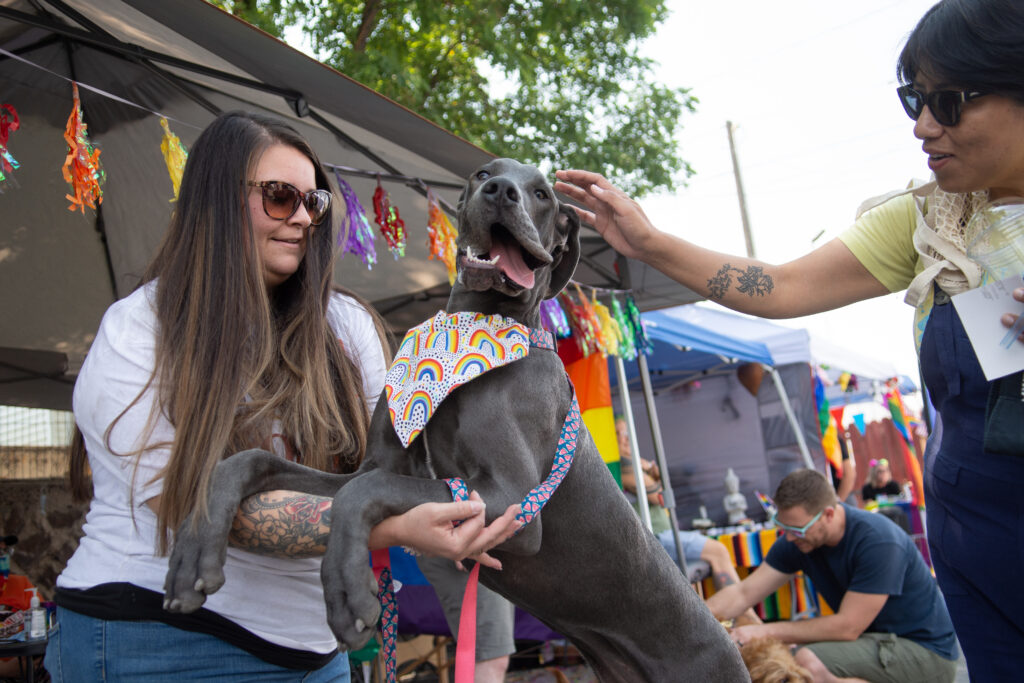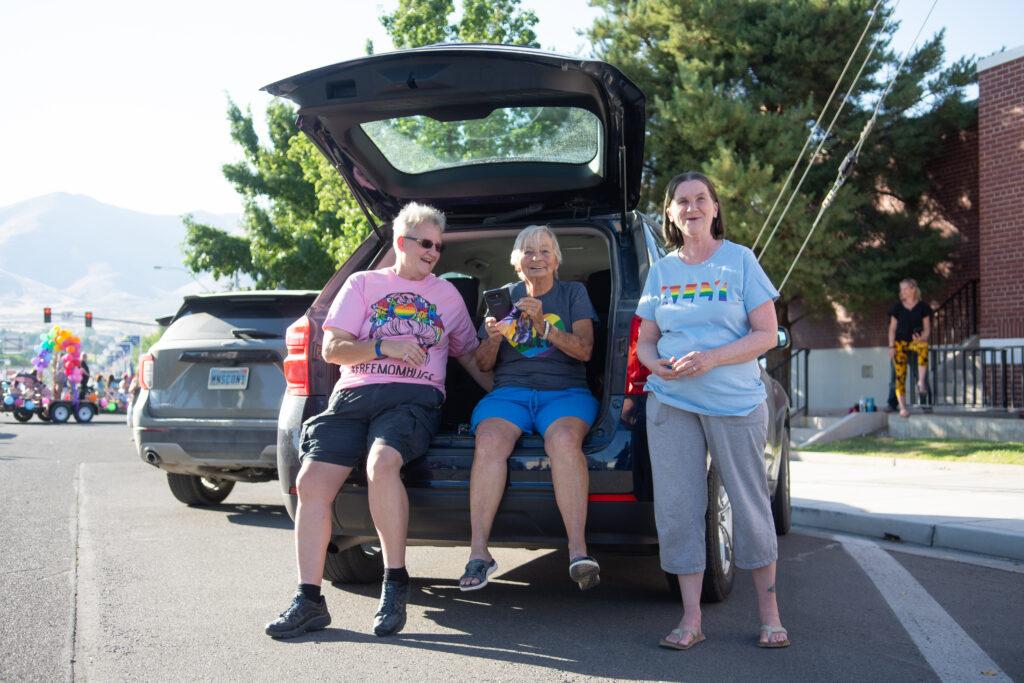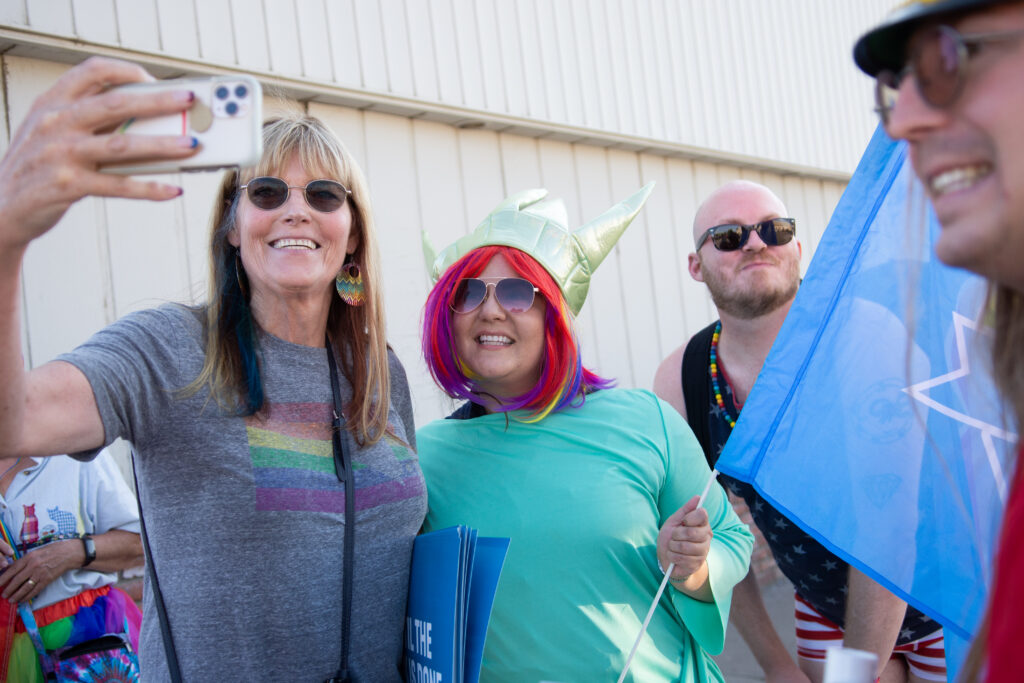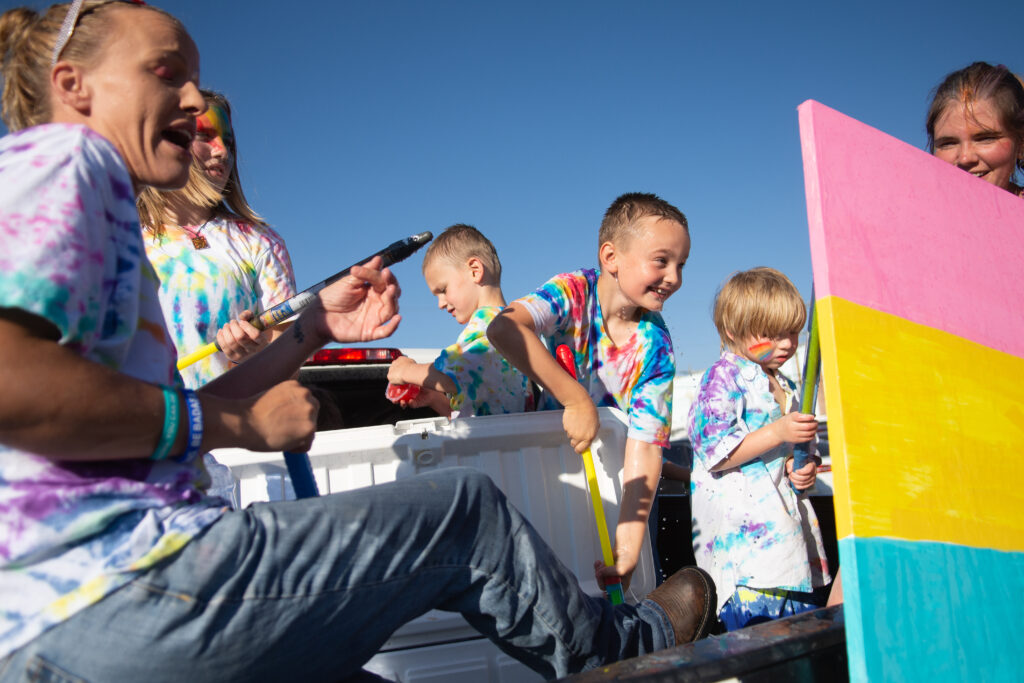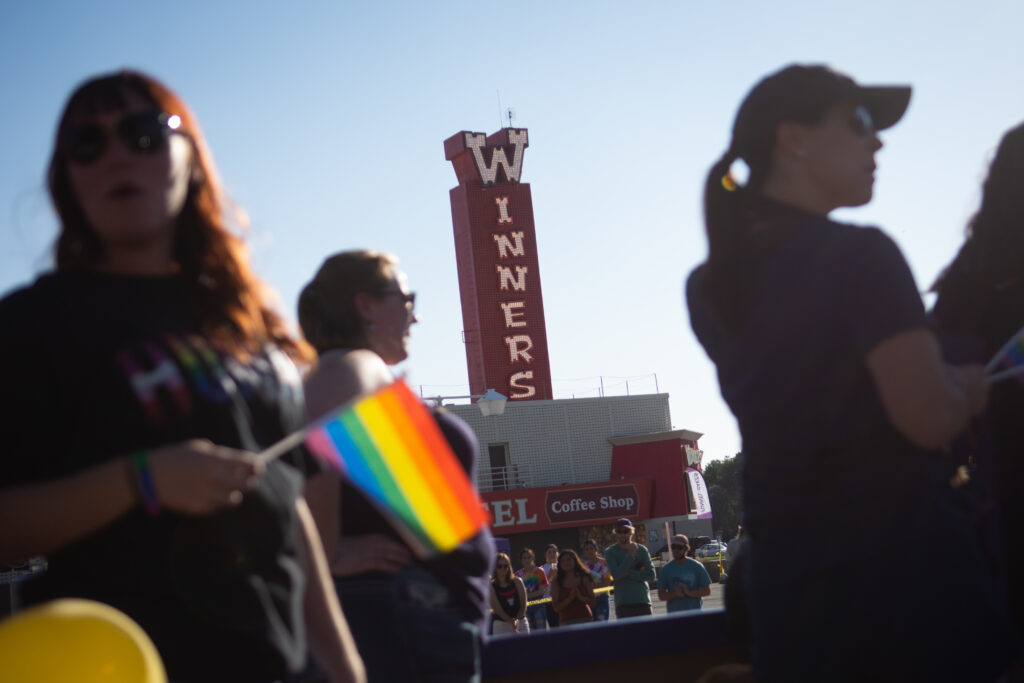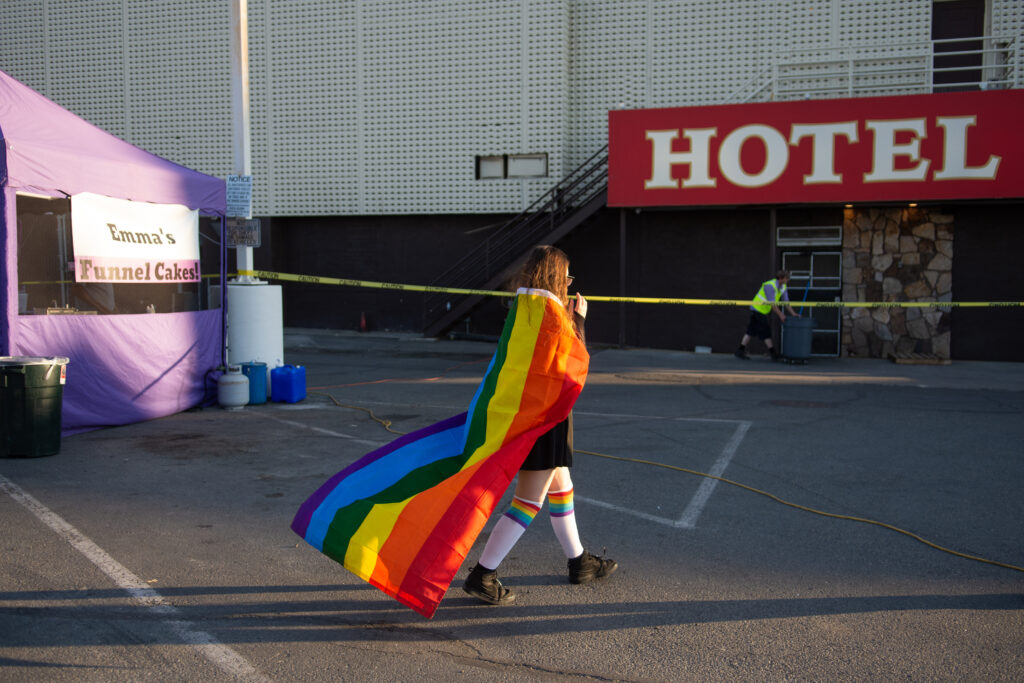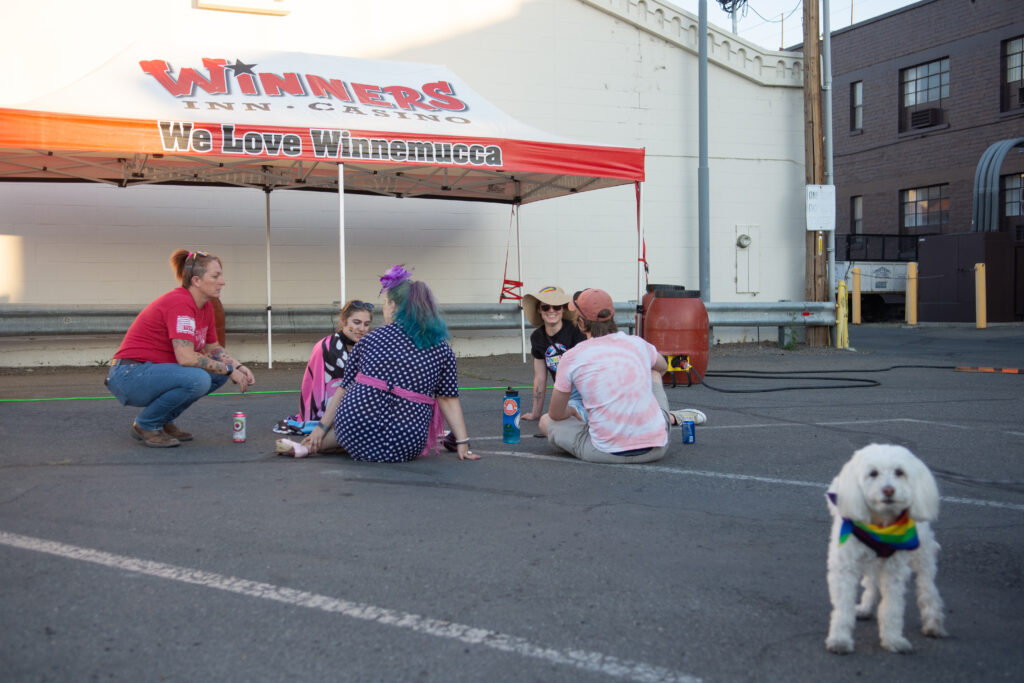 This story was updated on 7/26/2020 at 7:57 a.m. to correct spelling of Kimi Cole's name and her position as chair of the Rural Nevada Democratic Caucus.
IndyFest is proudly sponsored by:
Comment Policy (updated 4/20/2021): Please keep your comments civil. We reserve the right to delete comments or ban users who engage in personal attacks, use an excess of profanity, make verifiably false statements or are otherwise nasty. Comments that contain links must be approved by admin.