PHOTOS: Field trip near proposed lithium mine imparts geology lessons, fosters friendships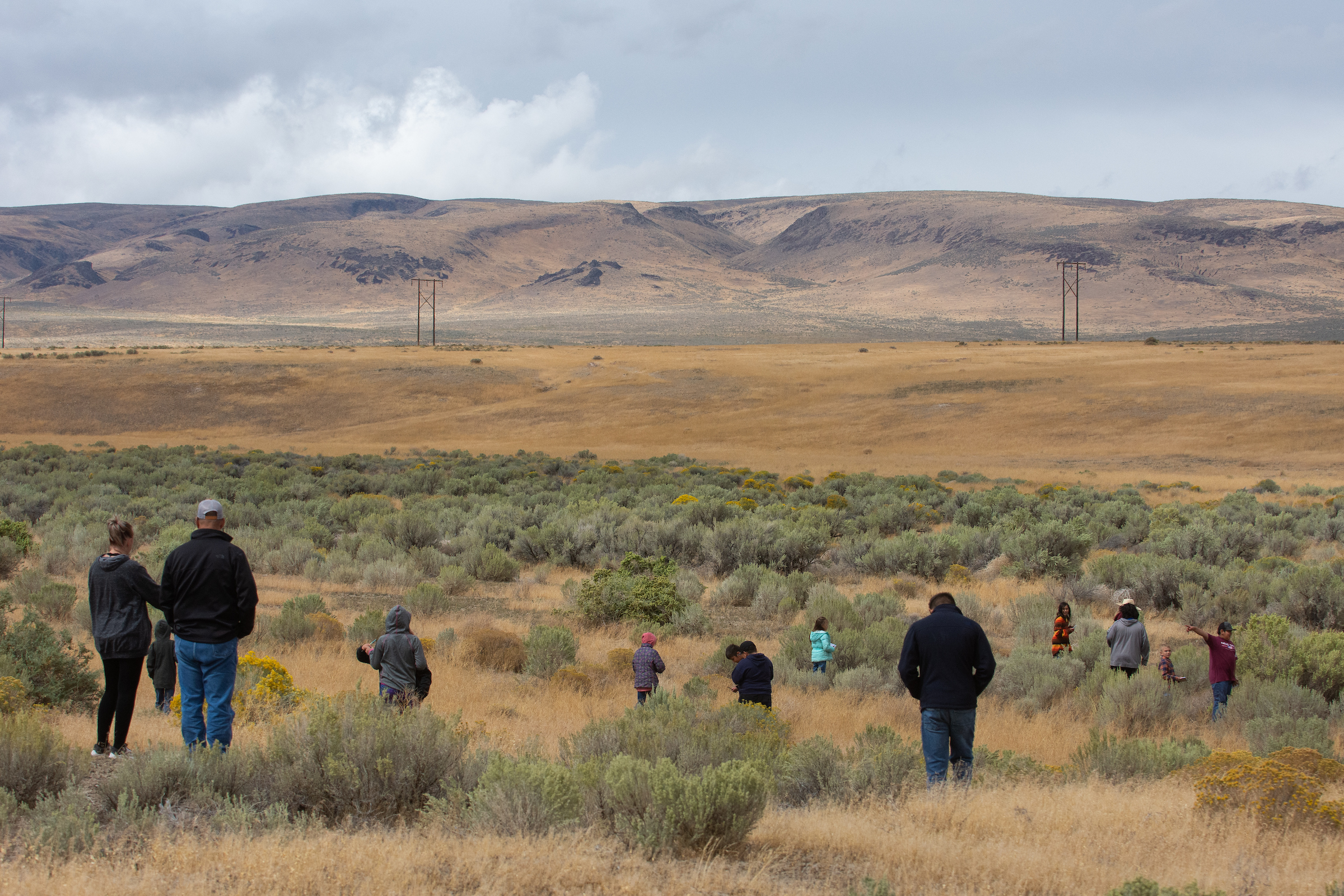 About 40 miles north of Winnemucca sits the southern rim of the McDermitt Caldera. The caldera, which began as a lava dome created by the Yellowstone hotspot more than 11 million years ago during the mid-Miocene, formed after a volcanic eruption caused the dome to collapse.
Today, the caldera — which stretches from Orovada to the Oregon border — is home to dozens of ranches, a few hundred Humboldt County residents, the Fort McDermitt Indian Reservation, and the largest known lithium deposit in the United States.
On a cold and rainy September day, about 60 students and a few teachers from nearby schools in McDermitt, Kings River, Denio and Fields, and a group of homeschoolers and their parents gathered inside the Orovada Community Center for a long-awaited field trip to learn about geology.
The field trip was organized by Holly Gallian, a rural programming specialist for 4-H responsible for supplementing the science, technology, engineering, art and math curricula of these small Humboldt County schools.
Every year, she asks the students she serves what they want to learn.
"We have a term called 'spark,'" Gallian said, "What is it that sparks their interest? What are the things that they're interested in learning about? And for the last couple of years, we've had several of the youth asking specifically [about] dinosaurs...for rocks, things about fossils and things about volcanoes."
"So I tailor all of that programming and those STEM activities around the topics that they want."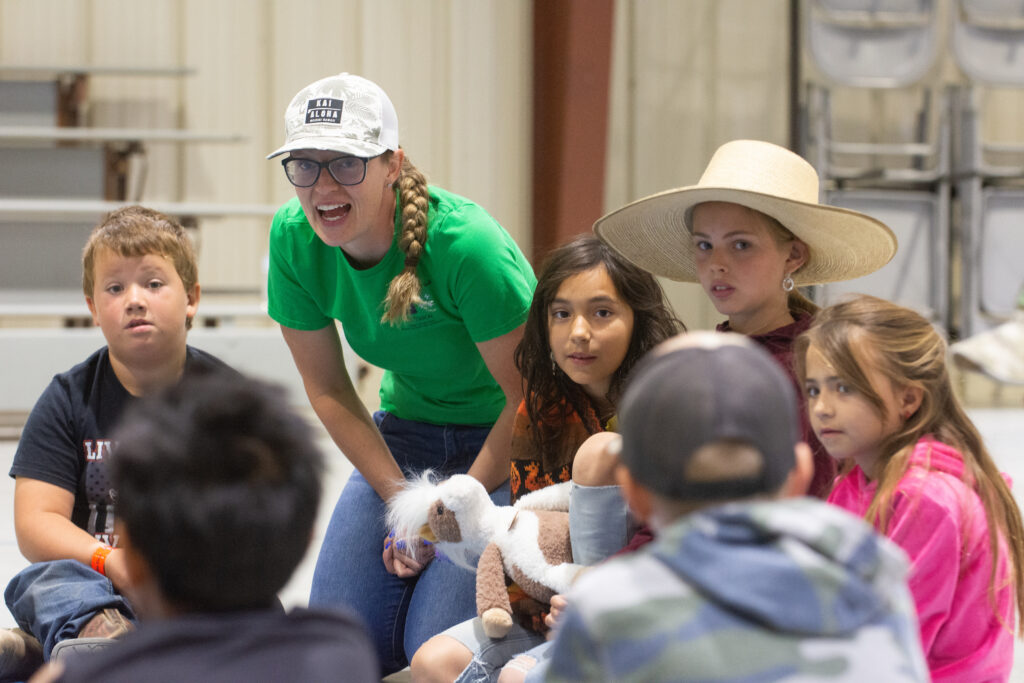 Divided by age into three groups — kindergarten through second grade, third through fifth grade and sixth through eighth grade — students learned about the rock cycle, identified different types of rocks, and drew pictures of the extinct super volcano that formed their northern Humboldt County home.
"It was an easy fit to be able to say, 'Hey, you know what? Let's build an entire field trip for them, gather all of the schools ... all of these youth, so they can get together and hang out, get to know other people in rural parts of Humboldt County, and also be able to have an opportunity to learn about something that they keep asking for.'"
The field trip was made possible through a partnership between 4-H, the school district and Lithium Americas, a Canadian company with plans to mine nearby Thacker Pass (known as Peehee Mu'huh in Paiute).
Since the project's inception, the mine has faced opposition from residents, ranchers and Indigenous communities across the Great Basin, including members of the nearby Fort McDermitt Paiute and Shoshone Tribe.
Work at Thacker Pass was scheduled to begin this fall following the results of a yet-to-be-reported summer archeological survey looking for indications of Indigenous occupation and evidence of an 1865 massacre where Nevada cavalry volunteers murdered as many as 31 Paiutes.
In an interview with The Sacramento News & Review, Maxine Redstar, chairman of the Fort McDermitt Paiute and Shoshone Tribe, said her community is awaiting the report from Far Western Anthropological Research Group, the mining company's consultant.
"We are cooperating with the BLM and will continue to do so, because having a seat at the table is the most important thing for our people moving forward," Redstar said. "Of course we are concerned about what will be left for our children and those who come after us. We are worried about the balance of how to maintain our culture and traditions, and continuing to progress forward while making sure there is still something there in the future."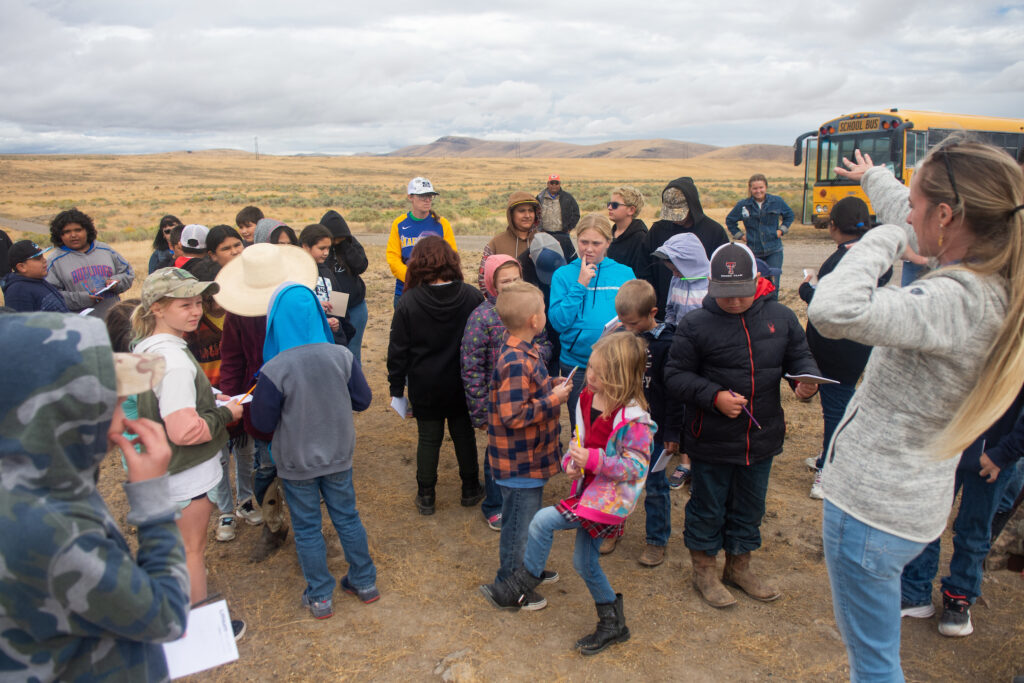 In addition to delays stemming from the archaeological survey, the company's mining permit is being challenged in federal court with a hearing set for Jan. 5, 2023.
Opponents of the mine are asking the court to overturn the Trump administration's 2021 approval of the project. Its supporters say it is necessary for the fight against climate change.
While it waits for final approval, Lithium Americas has been actively working with the local community, including the school district, to establish its "social license to operate."
"It's important we can educate the folks in our community," said Maria Anderson, the company's community relations manager. "We want them to understand the project that we have at Thacker Pass."
Field trips like this are part of the company's community relations efforts.
"If they have questions, we're always available to answer [them] and provide that information," added Anderson. "And I think, hopefully, one day, [these students] will be our employees."
In addition to classroom time, students rode buses to Thacker Pass to practice their geology skills with a Lithium Americas geologist and visit the proposed mine site.
But Gallian said field trips like this aren't just about STEAM education or corporate community building; they are a chance for rural students to make new friends.
"A lot of these youth have very small schools," she said. "Some of them have five to 10 kids, K-8, so there's not a lot of exposure to other youth, maybe their age. By bringing them together, they can have an entire day of learning about different subjects. And also, they can make friendships with other kids living 150 miles away that they might never usually meet. It gives them a healthy education, but it also helps them develop mentally and socially."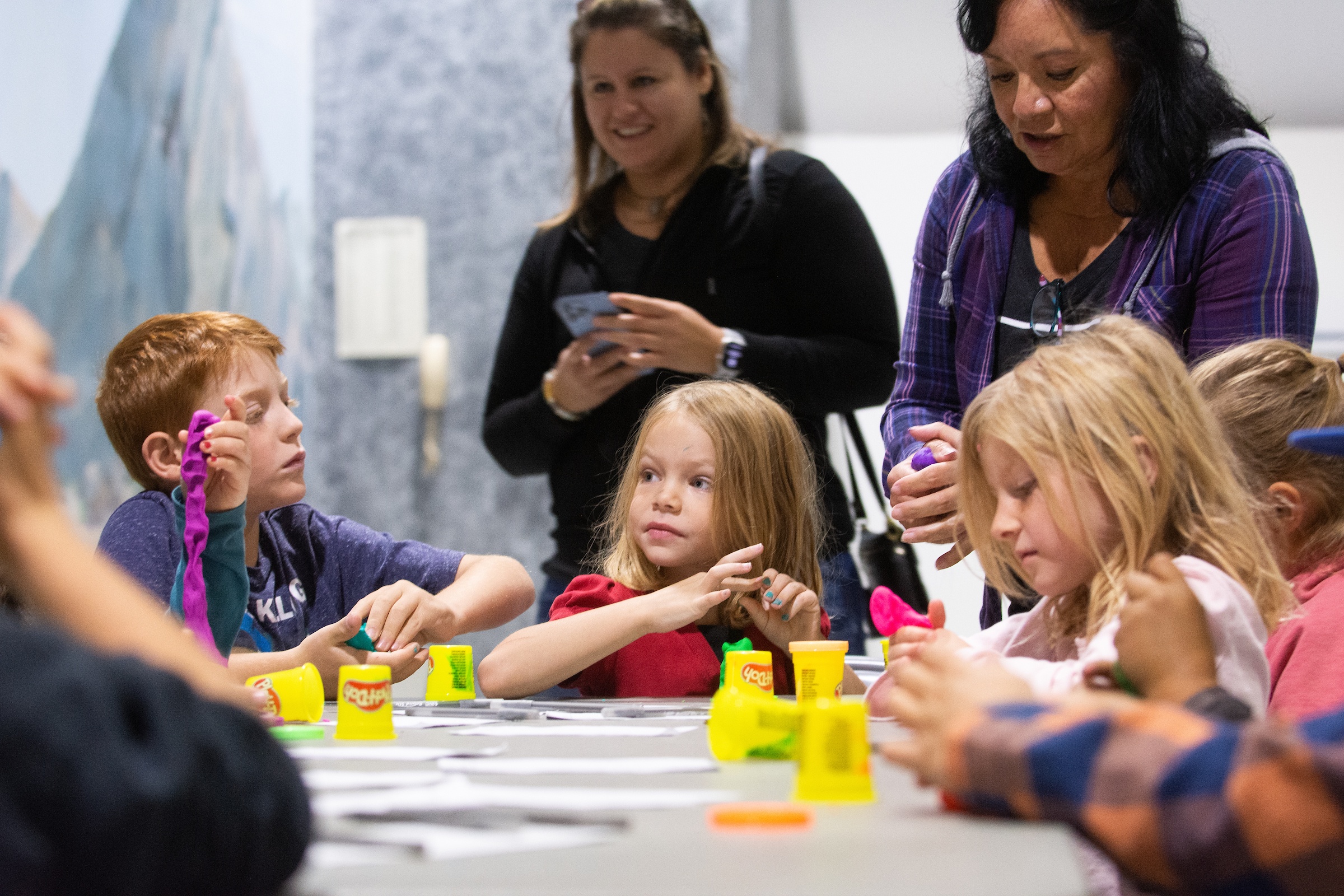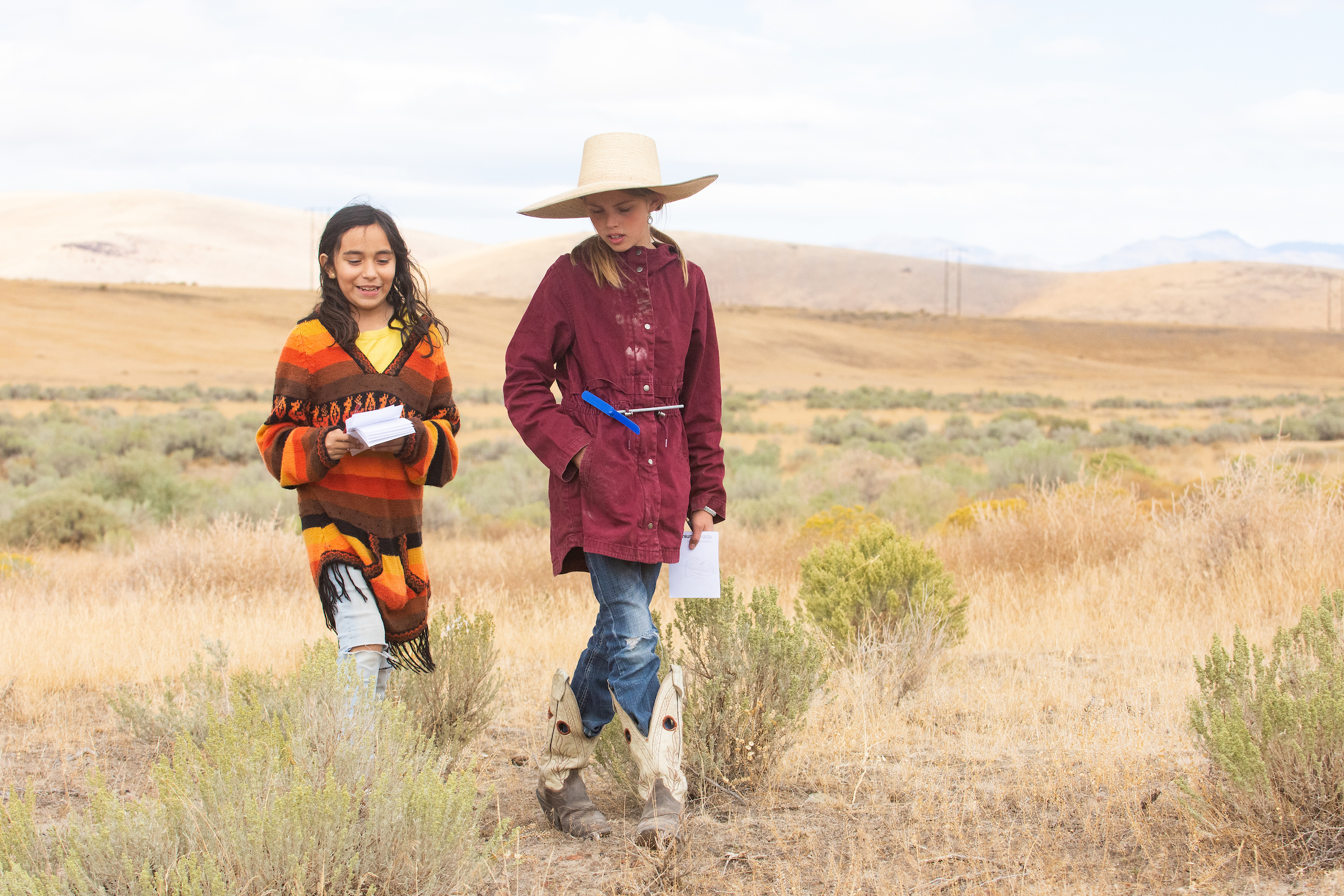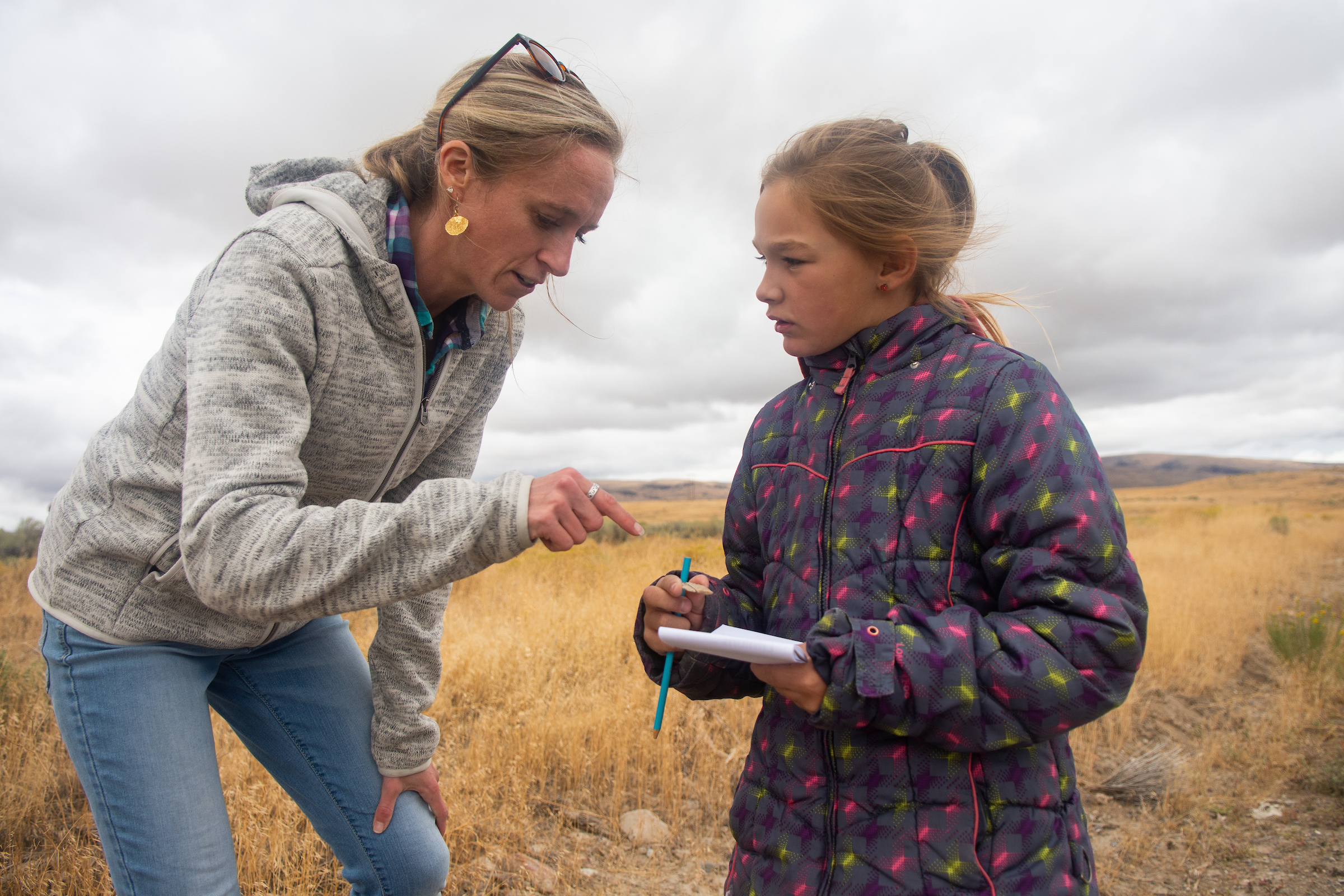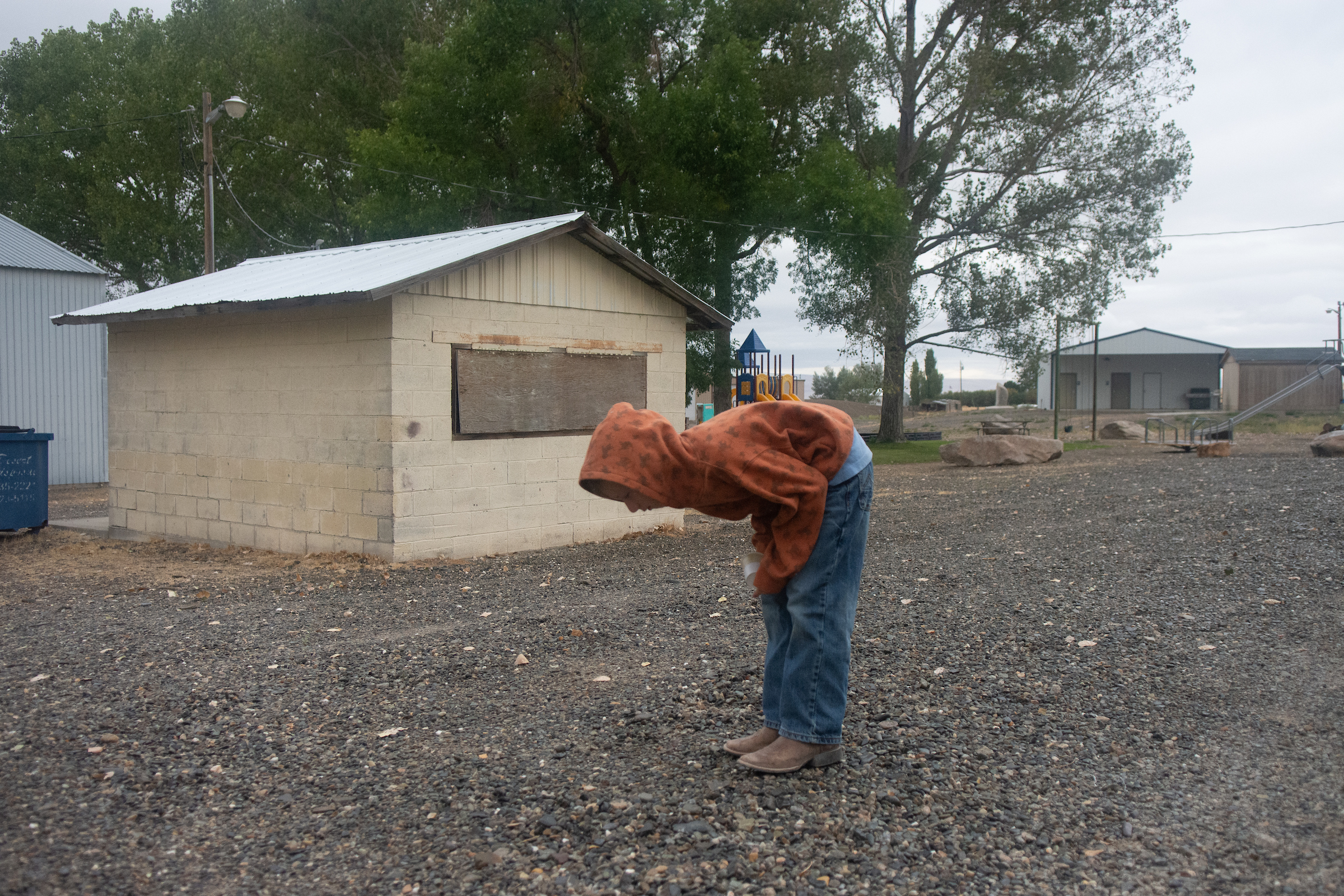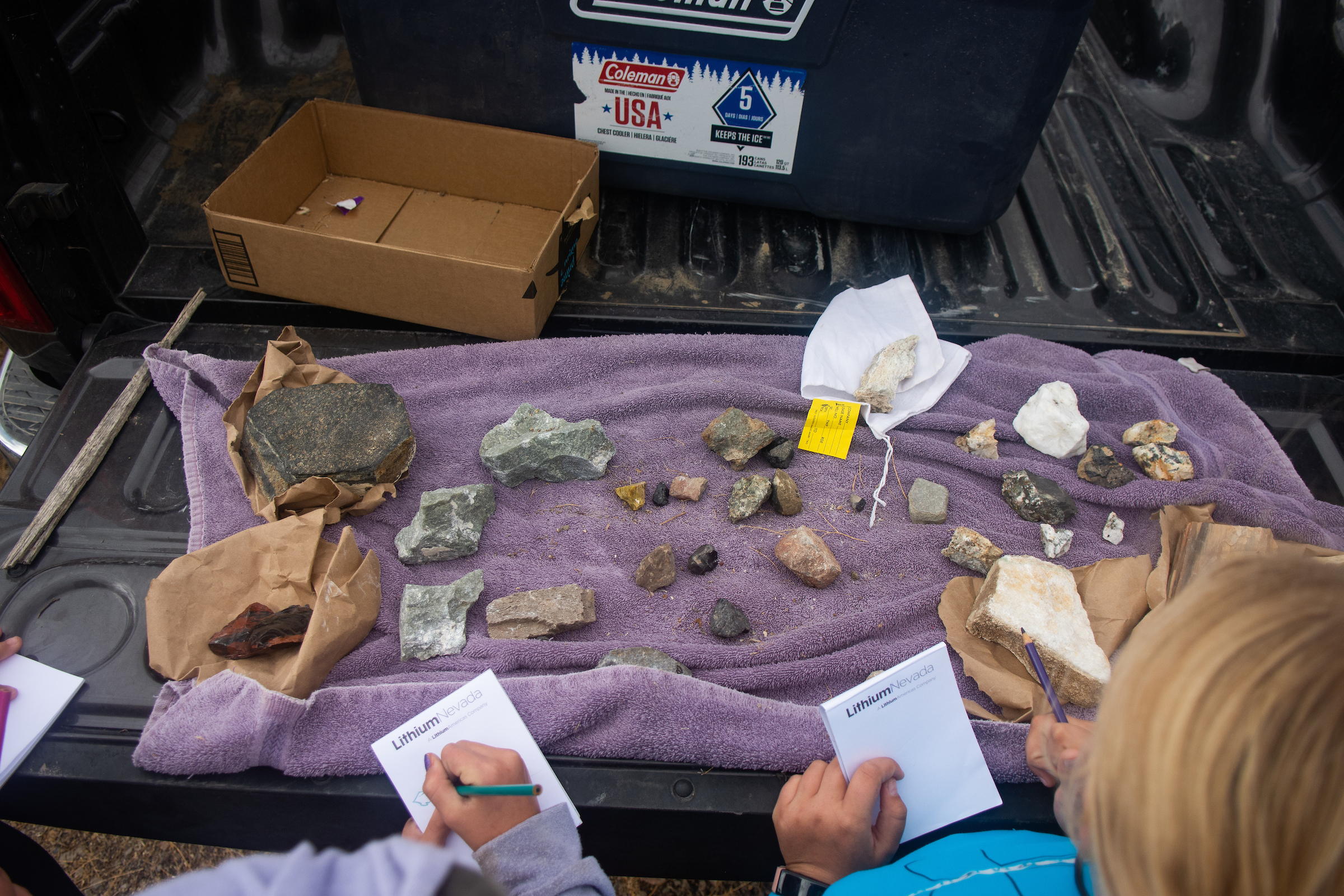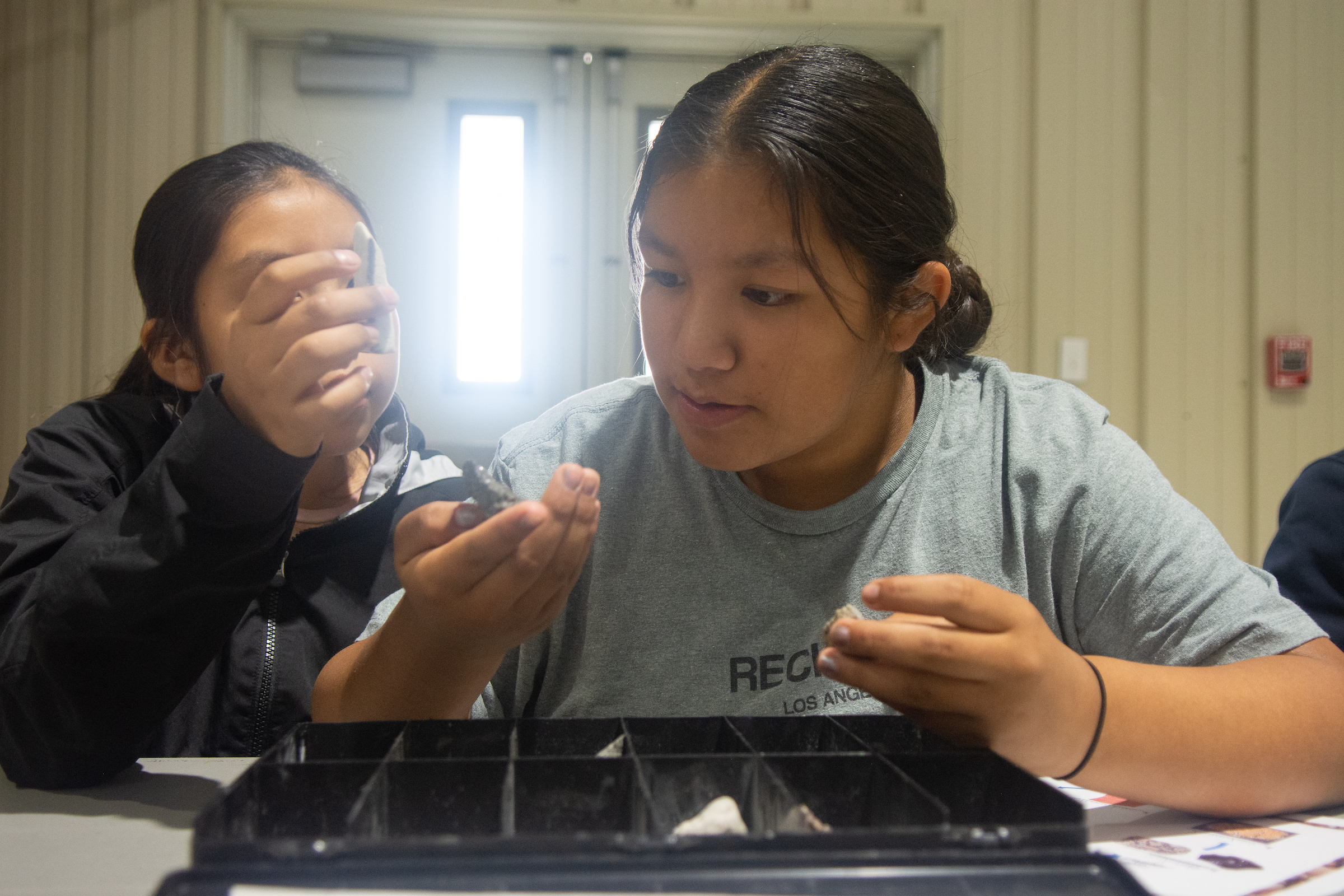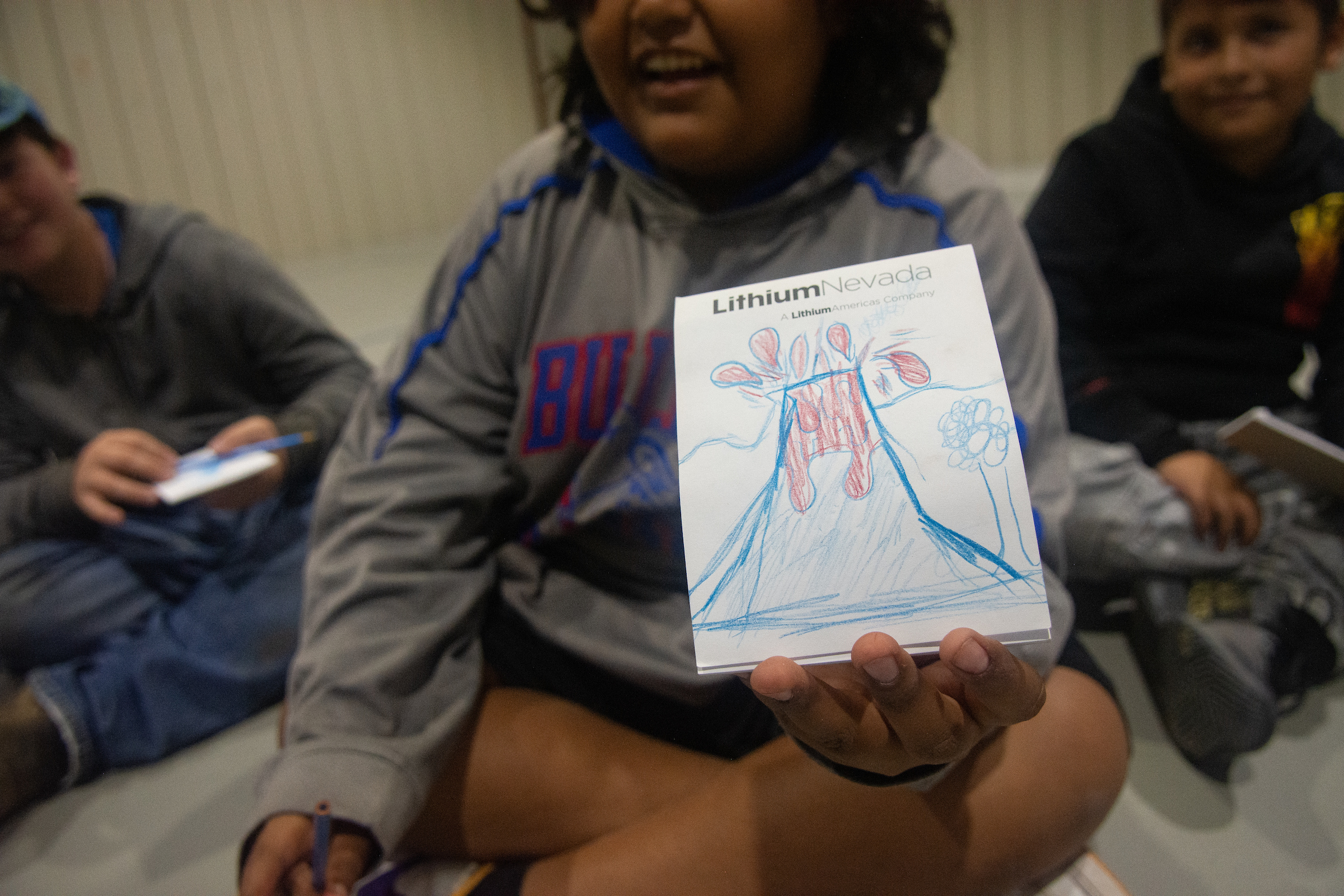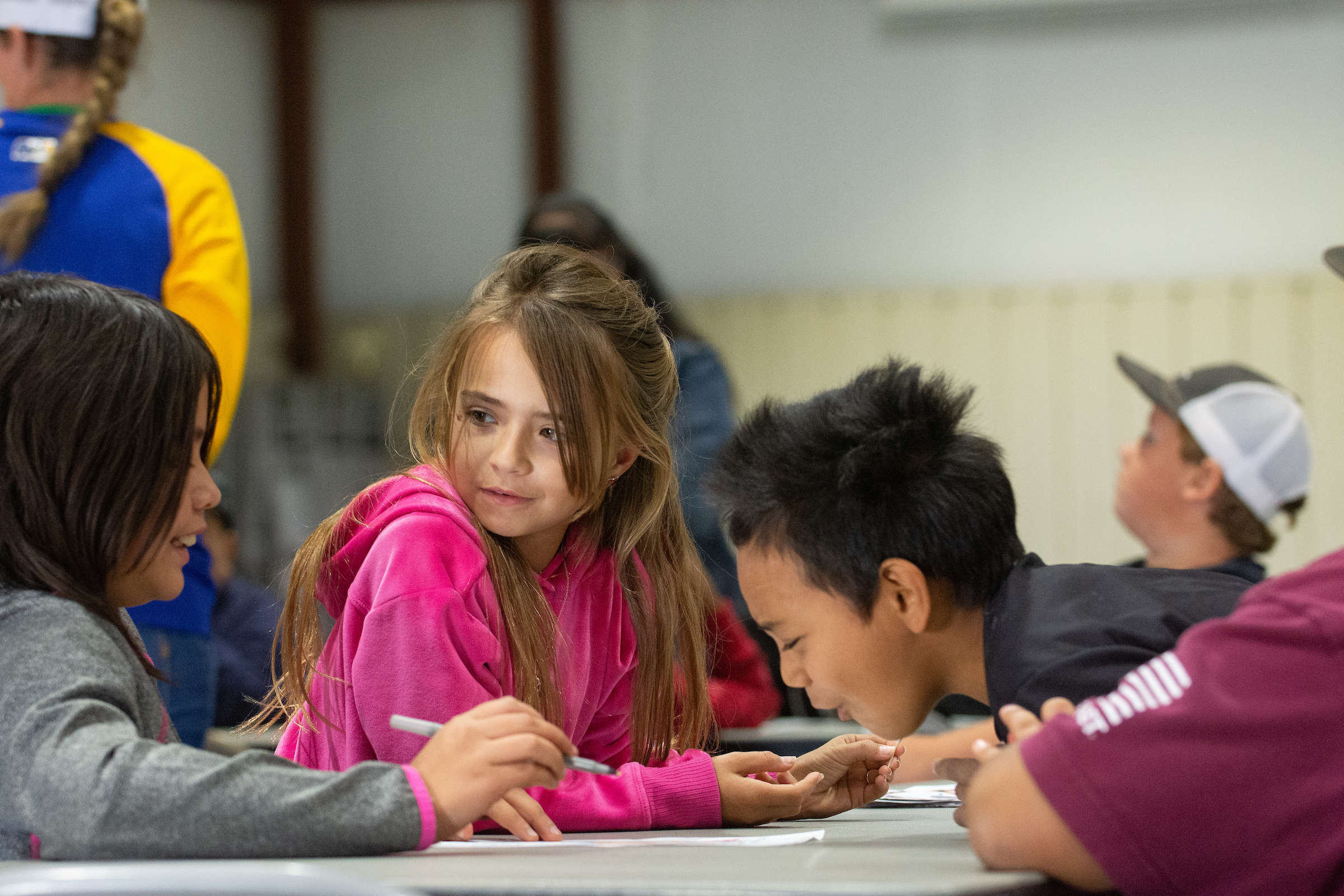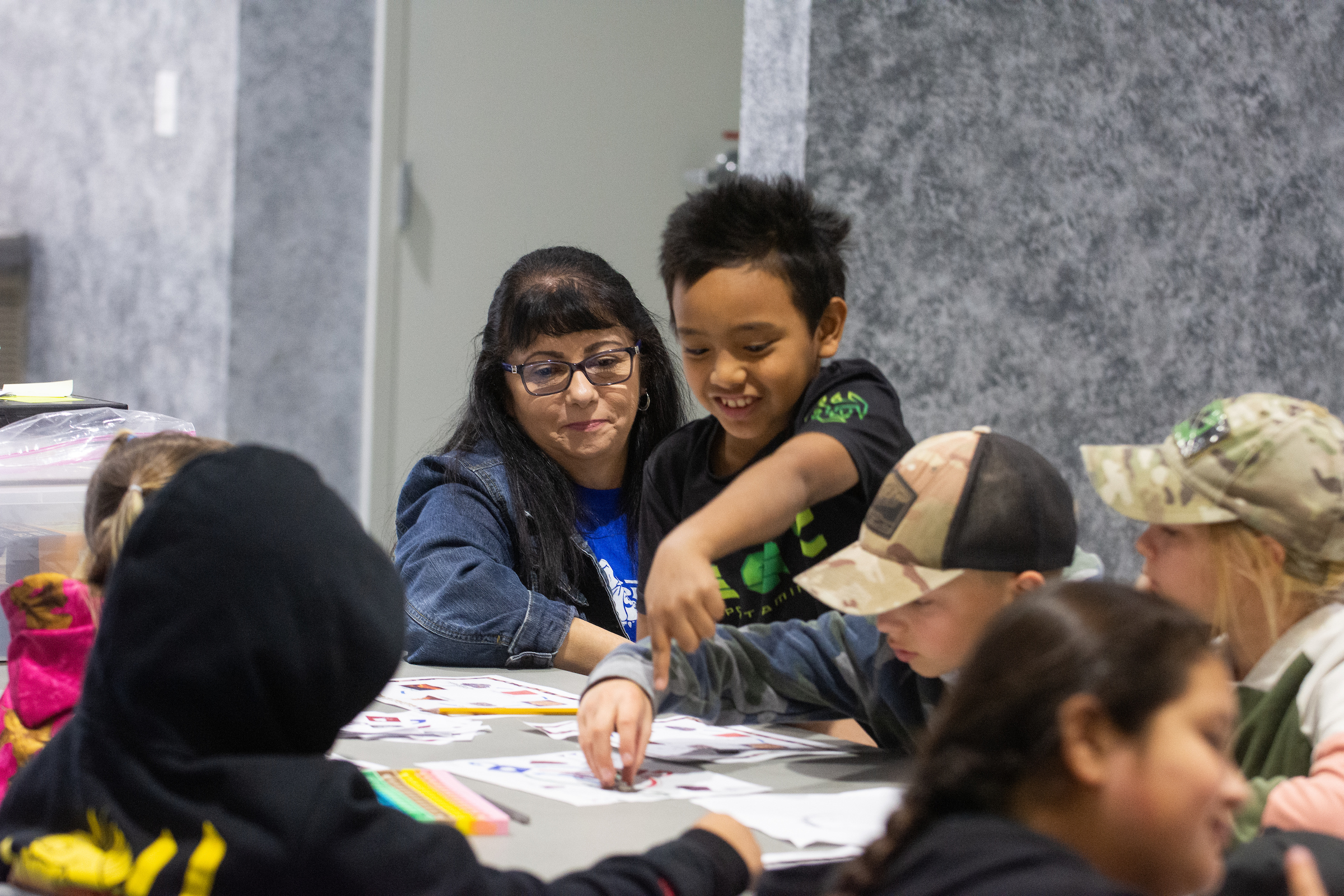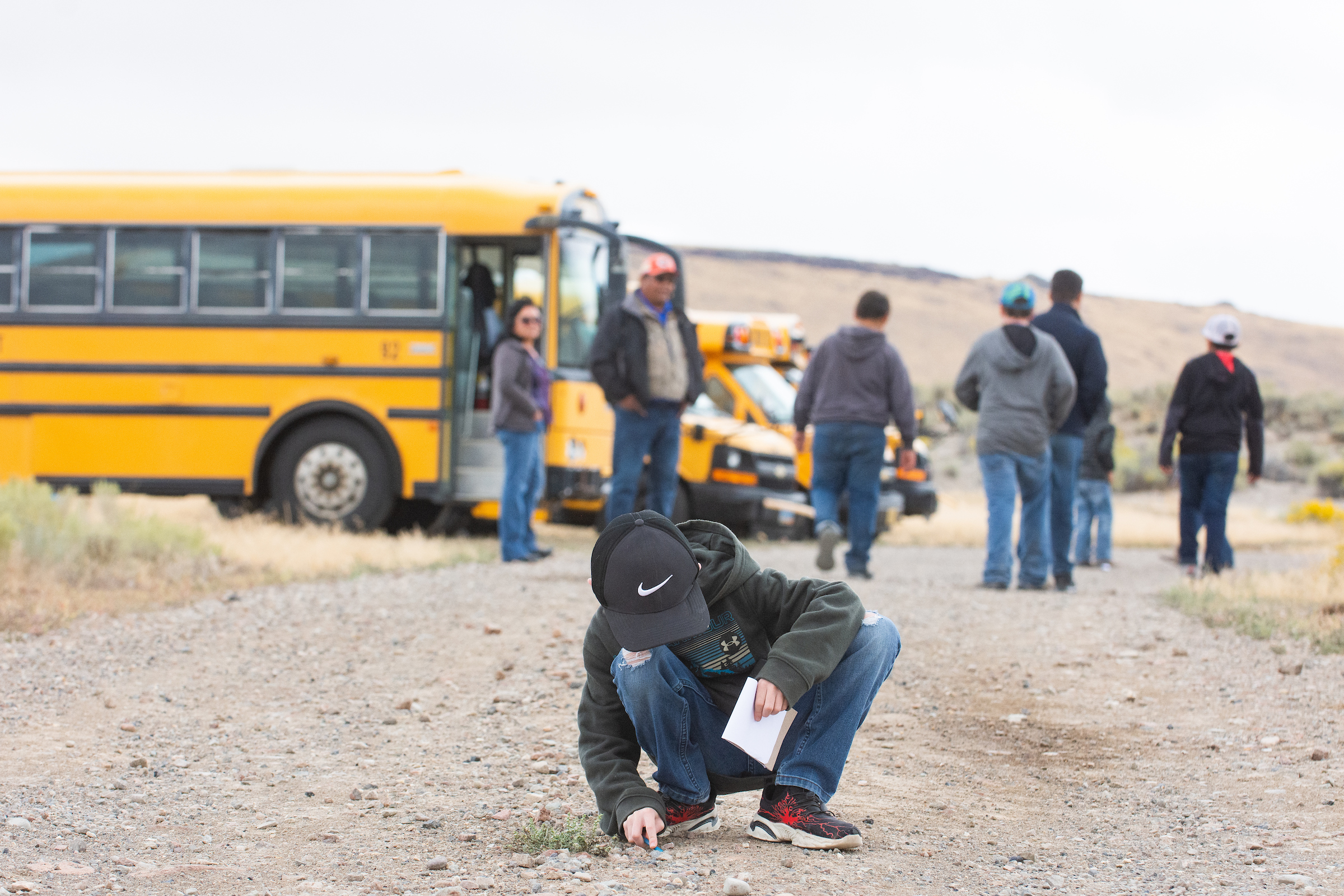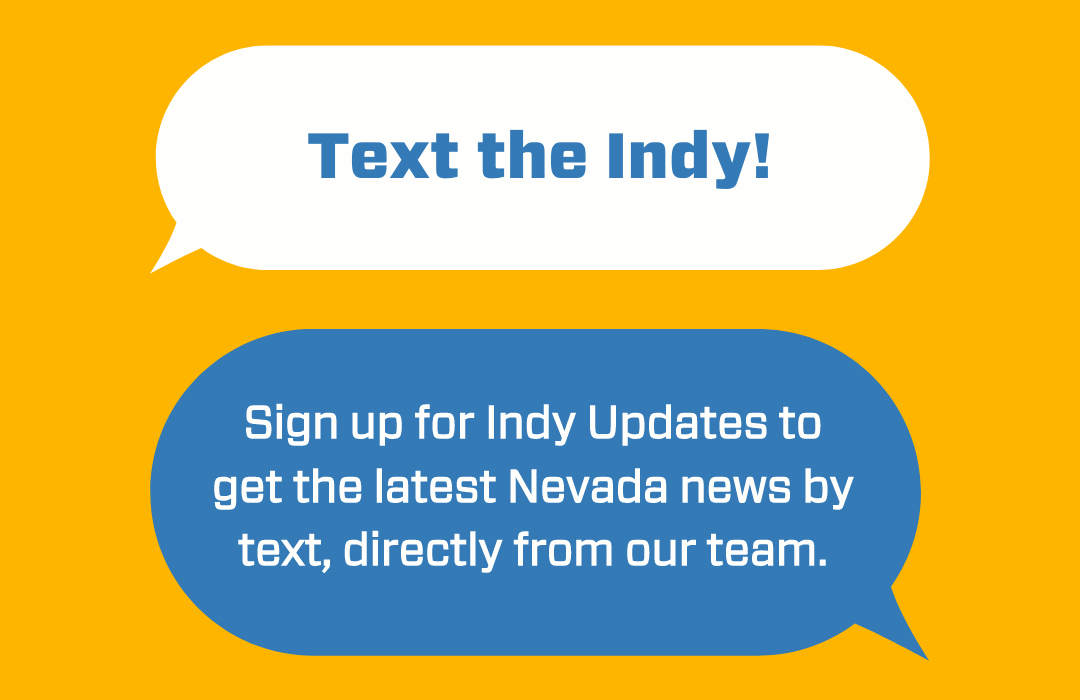 Featured Videos
Comment Policy (updated 4/20/2021): Please keep your comments civil. We reserve the right to delete comments or ban users who engage in personal attacks, use an excess of profanity, make verifiably false statements or are otherwise nasty. Comments that contain links must be approved by admin.