Plenty of reasons for frustration over F1 chaos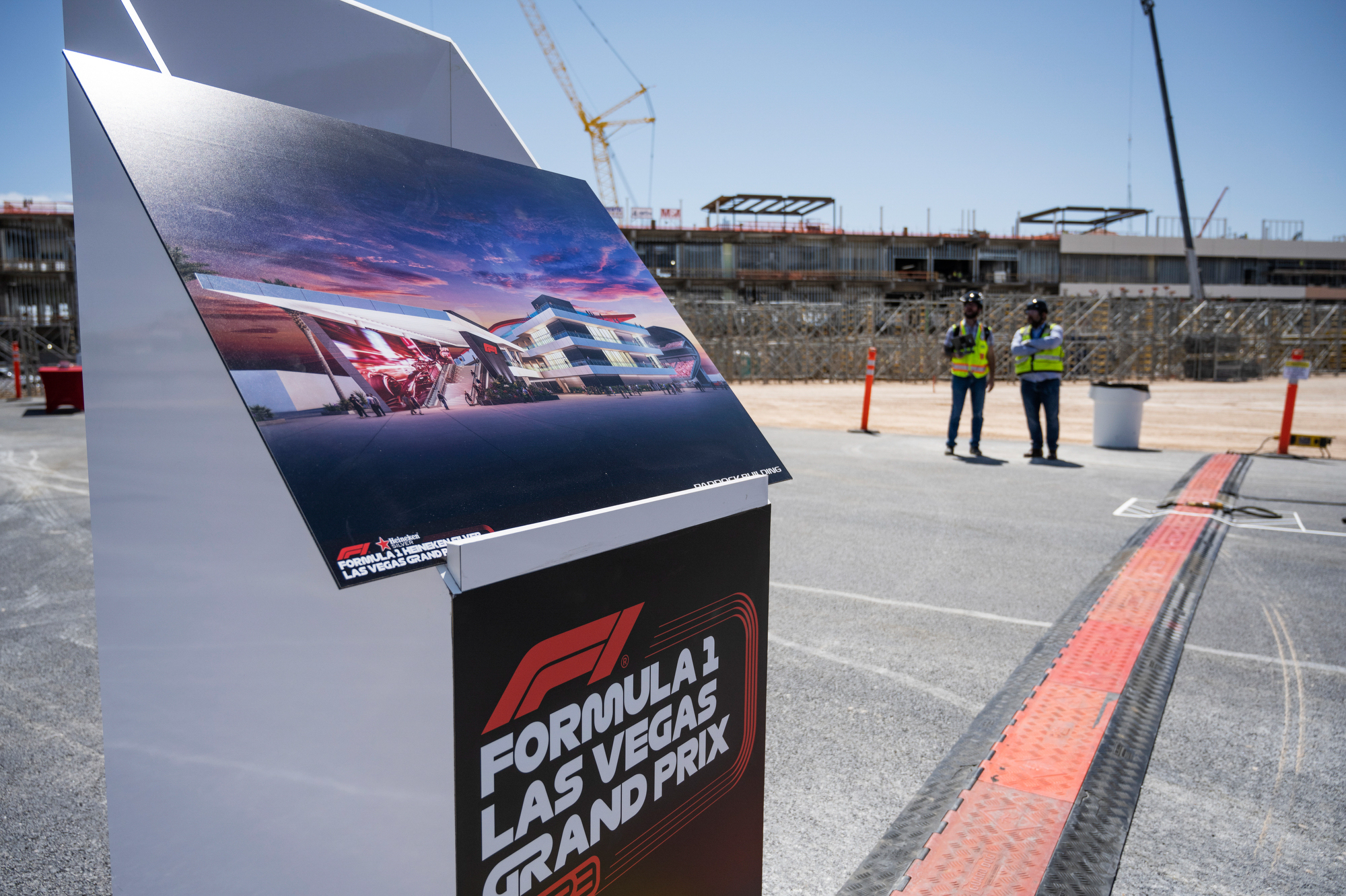 For many locals, the preparations for the Las Vegas Formula One race in November have been a seemingly endless several months of traffic headaches and inconveniences — and many are right to wonder if the chaos will actually be "worth it" in the end.
Clark County Commissioner Marilyn Kirkpatrick's combative attitude with the organizers of the race reflects the sort of frustrations felt by many locals dealing with a never-ending parade of event-related disruptions to their daily lives. Road closures, gridlocked traffic conditions and, most of all, lingering uncertainty about the logistics of the actual event have been grinding away at the patience of Vegas residents for months.
And, unfortunately, things aren't about to get much better. October will see the installation of temporary new facilities, a mad dash to wrap up any remaining paving projects and, hopefully, some sort of plan cobbled together for ensuring casino and resort workers can actually access their places of employment — all of which sounds like yet another list of reasons to grow exasperated with F1 detours, road closures and logistical nightmares.
Even little annoyances, such as the trees in front of the Bellagio fountains being unceremoniously chopped down have contributed to a sense of growing discontent among many locals.
To be sure, turning a busy resort corridor into a professional racetrack was always destined to create some tension in the community. From the day F1 announced it was coming to Vegas, pretty much everyone in Southern Nevada understood the roadways around the Strip were going to get chaotic — which is saying something, given that travel to and from the resort corridor wasn't exactly stellar to begin with.
The abysmal state of many streets throughout the area, for example, made widespread repaving operations an inevitability. And considering just how troublesome the orange cones have been throughout the rest of the Las Vegas Valley recently, most commuters probably already had low expectations that such a massive roadworks project would be of minimal inconvenience.
However, the lingering uncertainty of how access will be managed in November — combined with relentless traffic and business disruptions in the meantime — has pushed frustration levels even higher. After all, dealing with traffic is bad enough, but the lack of clarity from race organizers and employers about what's coming next is, undoubtedly, taking a reputational toll on the event itself.
With just two months left before engines roar to life on the starting line, those who work in the area still don't even know where they will be allowed to park, what transit options will be offered or how much worse the gridlock is going to get. Such a lack of details contributes to a sense of impending chaos in an already frustrating and disruptive situation for those who have suffered nearly half a year of inconvenience.
At some point in October, for example, the intersection of Flamingo Road and Koval Lane will be shut down to install a temporary access bridge — which will be a massive headache for anyone who has to venture near that already chaotic intersection. And yet, an exact date for this five-day closure has yet to be finalized since organizers are waiting on the county's public works department to finish the permitting process first.
Making matters even worse is that many of those who are enduring the brunt of all this are likely going to be priced out of actually enjoying the race when it finally arrives in November. Attending the event as a spectator is already a wildly expensive endeavor — and F1 is doing what it can to ensure that no one is allowed a glimpse at the track without first shelling out substantial amounts of cash.
In fact, one casino executive told the New York Post in July that F1 is "literally shaking [businesses] down, saying they will obstruct views unless [the venues] pay them." Apparently, letters were sent to numerous Strip-adjacent venues requesting millions of dollars in "licensing" fees for the privilege of letting patrons catch a partial view of the race — a race that will be taking part on public roadways. Some sources have suggested these fees could result in cover charges that soar well over $2,000 per person for many venues, leaving little chance that locals will find a marginally affordable option for catching an up close peek of race day activities.
Certainly, the logistical challenges of turning a highly trafficked resort corridor into a racetrack are massive and bound to cause some discontent throughout the community. However, the inaccessibility of the event itself is likely to only amplify such frustrations. Nevadans who have spent countless hours stuck in gridlock on cone-laden side streets near the Strip are quite right to wonder if it will all have been "worth it" for a quick three-day race weekend they likely won't even be able to attend.
Yes, the race is expected to bring in plenty of revenue to Southern Nevada — but the cost in frustrated tourists, inconvenienced employees and mangled city commutes over the past several months will be difficult to calculate in terms of dollars and cents. And it's a cost that actually does matter, even if it doesn't fit nicely on an economist's Excel spreadsheet.
As it turns out, bringing the world of F1 to Las Vegas isn't as simple as building a $500 million paddock building and completing some previously neglected roadwork. It comes with ancillary costs that go well beyond the amount shelled out by taxpayers, investors and local businesses. And those costs are largely being borne by workers, commuters and residents who won't even have the opportunity to enjoy, in person, the thrill of seeing F1 cars scream along the Strip at 212 miles per hour.
So, while the rest of the world will be marveling at the spectacle of a Las Vegas Grand Prix, there will undoubtedly be plenty of Nevadans eager for a little reprieve before its return in 2024.
Michael Schaus is a communications and branding expert based in Las Vegas, Nevada, and founder of Schaus Creative LLC — an agency dedicated to helping organizations, businesses and activists tell their story and motivate change. He has more than a decade of experience in public affairs commentary, having worked as a news director, columnist, political humorist, and most recently as the director of communications for a public policy think tank. Follow him at SchausCreative.com or on Twitter at @schausmichael.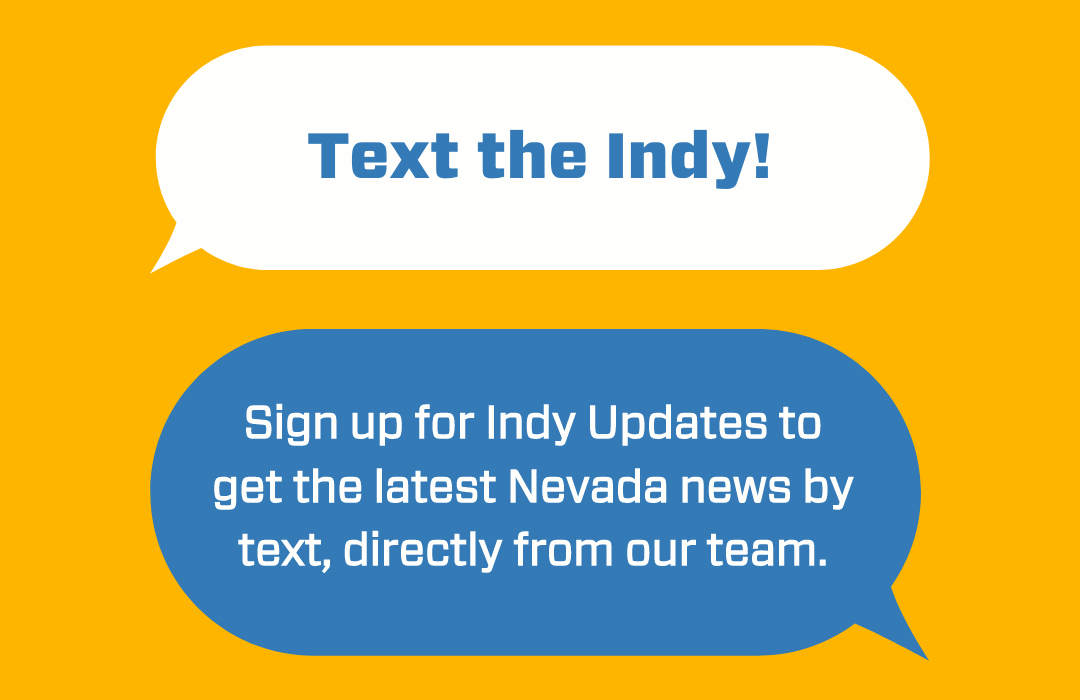 Featured Videos