Guards walk inside High Desert State Prison as seen on Friday, Jan. 4, 2019. (Daniel Clark/The Nevada Independent)
Policing and police reform in Las Vegas
April 13th, 2021 - 2:00am
The tentacles of incarceration are far reaching and debilitating. By now the story is well-known. The United States leads the world in mass incarceration, dwarfing countries throughout the world in both total numbers and percentages. As of 2017, the U.S. held a staggering 2.27 million people in jails or prisons. Holding only 5 percent of the world's population, the U.S. accounts for more than 20 percent of incarcerated people throughout the world. 
If one controls for the inmates' racial or ethnic identities, the statistics are especially harrowing. Despite comprising 12 percent of the population, Black Americans account for one-third of the prison population. The insidious underbelly of American racism is most revealed when this data is compared to that of white Americans. Though representing 63 percent of the U.S. population, white people only account for 30 percent of incarcerated people. Such statistics are an indictment of a country that elevates a mythic narrative of egalitarianism and bountiful opportunity for all.
The history behind the policies leading to mass incarceration are particularly nefarious, as Black people were the specific targets of state-based oppressions designed to enclose and immobilize them, ranging from slavery, to Jim Crow, to redlining, and into the modern era of mass incarceration. Scholars and journalists have charted the rise of militarized policing in the U.S., and its direct responsibility for increasing human caging at unprecedented rates. Though the 1980s, '90s and early 2000s are often envisioned as the era of "color blindness," in which it was believed by some that the U.S. had cleansed itself of legalized racism in the post-Civil Rights era, racial disparities were exacerbated through a manufactured "War on Drugs" that led to an aggressive form of policing that not only incarcerated ever higher numbers of marginalized and underrepresented people, but also increased cases of police brutality and state-sanctioned violence throughout the country.
The disproportionate percentage of Black men trapped in this carceral apparatus exposes the continued problem of systemic racism, particularly in the country's supposedly most liberal cities. Las Vegas is a part of this broader narrative, and in many ways reflects the worst components of an overly policed society. Perhaps this is unsurprising for a city once deemed "Mississippi of the West," as historians exposed Southern Nevada's history of Jim Crow-style segregation policies, its violent history of race relations, and the local civil rights movement that challenged legal structures that marginalized the Black population. But this history remains largely unknown and overshadowed by Sin City's unique position as a global tourism hub. Residents assume that the city's increased racial and ethnic diversity in the post-Civil Rights era has solved any problems that once plagued it.
But a reckoning came in the summer of 2020, as George Floyd struggled to breathe for nearly nine minutes as Minneapolis police officer Derek Chauvin ignored his pleas and pressed his knee deeper into his neck. The event's impact was broader than Minneapolis, or even the United States. The implications of Floyd's death became global as protestors from the Netherlands to Ghana to Japan saw him as a symbol for the pervasive problem of anti-Black violence throughout the world.
Consequently, as protestors took to the streets to protest the city's history of police brutality, the Las Vegas Metropolitan Police Department (LVMPD) came under unprecedented scrutiny, especially as more city residents learned of the 2017 killing of Byron Williams who also uttered the words "I can't breathe" before he died in police custody. Williams' death was generally stifled by the LVMPD, which initially only released limited bodycam footage to the public. In turn, any protests on Williams' behalf were localized and subverted as a piece of a broader national problem. But as more venues shined a spotlight on police killings of unarmed Black men in Las Vegas, such as the more recent cases of Trevon Cole and Stanley Gibson, representatives of the LVMPD noted the department underwent significant reforms in 2015 in response to the overtly-aggressive forms of policing that defined the city in its recent past.
Even so, Williams' 2017 death is a flashpoint reminding Southern Nevadans about perpetual problems in the lack of police transparency and accountability. Fortunately, it seems the implications of these concerns are not lost on some of Nevada's elected officials. Attorney General Aaron Ford recently joined a coalition of 10 attorneys general and sent a letter to the U.S Senate urging senators to pass the George Floyd Justice in Policing Act of 2021, a measure designed to significantly reform police conduct, including transparency in law enforcement practices and holding officers accountable for misconduct. The law would specifically empower state attorneys to conduct investigations into departments and identify agencies that have "above-average" rates of officers using excessive force. Ford believes the measure would bring justice to those mistreated by the system. It is possible that further attempts at reform can reduce police brutality and elevate community trust throughout the Las Vegas Valley and state of Nevada, more broadly.
But there is reason for some to be suspicious of "reform" measures: researchers have noted that similar attempts in the recent past were largely ineffective in curbing the problems of police brutality, harassment, and misconduct in various metropolitan areas. Nevada's elected leaders will need to explain how these recent proposals differ from previous attempts at reform, and how these proposals will initiate a positive change going forward. Time will tell, but it is becoming clear that Nevadans cannot afford to wait much longer.
Born and raised in Las Vegas, Tyler D. Parry earned his B.A. in History at UNLV in 2008, and his Ph.D. at the University of South Carolina in 2014. He is an assistant professor of African American and African Diaspora Studies at UNLV. In November 2020, he published his first book,
"Jumping the Broom: The Surprising Multicultural Origins of a Black Wedding Ritual with the University of North Carolina Press", the first extended historical study of the popular wedding tradition.
Please join us for
IndieTalks: The rise of nonpartisans in Nevada
Tuesday | May 25, 2021 | 5:00 p.m.
Thank you to our sponsors and host venue: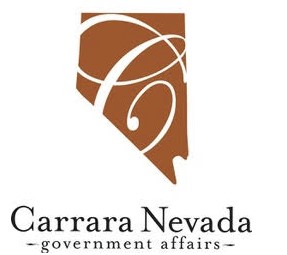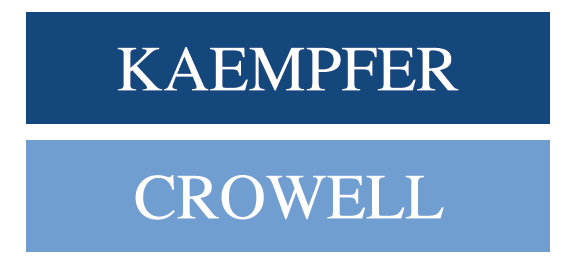 Comment Policy (updated 4/20/2021): Please keep your comments civil. We reserve the right to delete comments or ban users who engage in personal attacks, use an excess of profanity, make verifiably false statements or are otherwise nasty. Comments that contain links must be approved by admin.