Political conflict has become more valuable than solving policy problems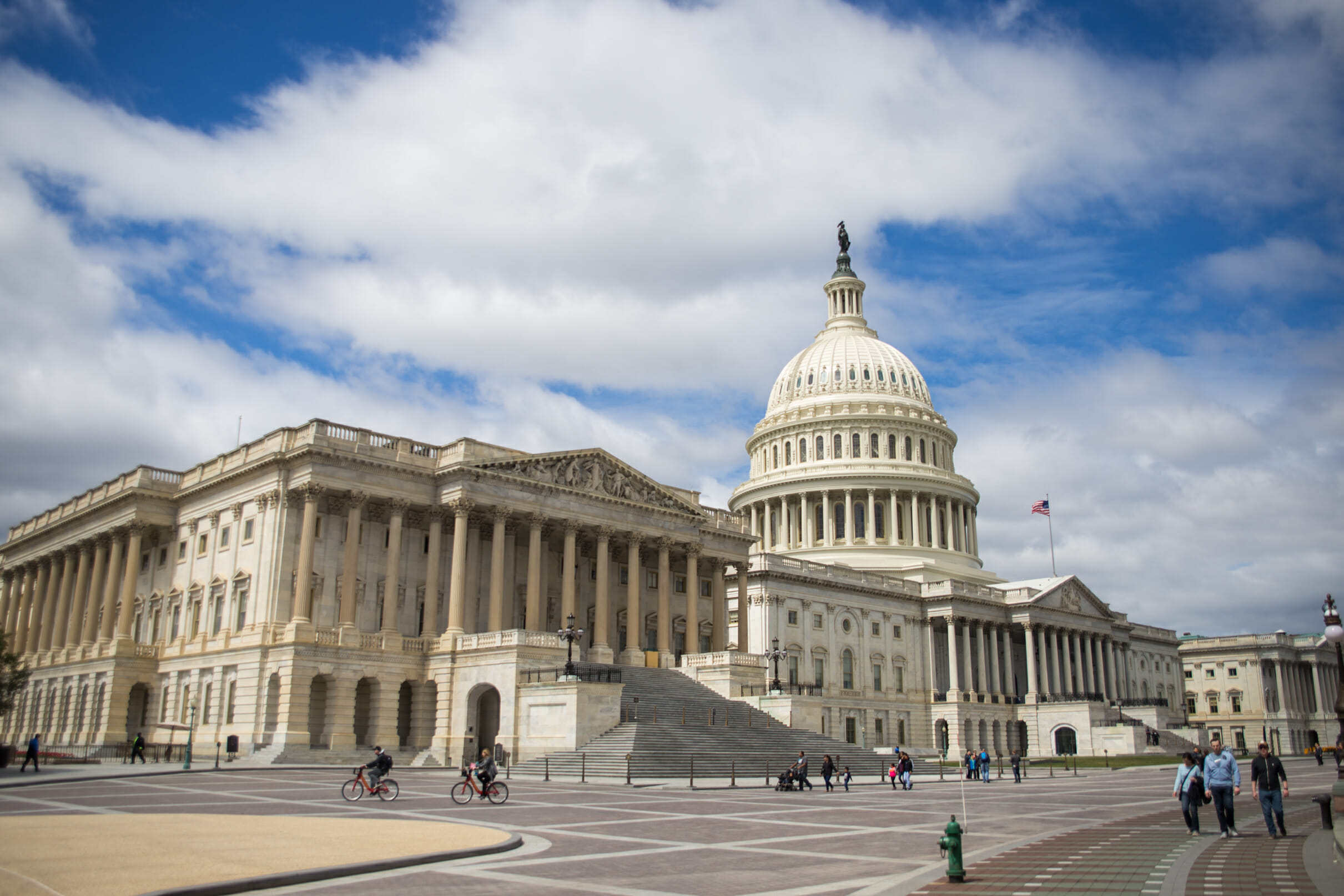 By Jason Guinasso
Like many of you, I have grown increasingly concerned about the political system in our country over the past few years. Last week's election results have done nothing to inspire optimism. Not because one party bested the other or because a ballot question didn't get the support I had hoped it would. No, competing ideas and values, spirited debate and, ultimately, elections to determine leadership and policy are aspects of our political system that I value and celebrate. My dismay is because, in recent years (and especially this one), I am not so sure we have seen very much in the way of competing ideas.
They seem to have been replaced by competing efforts to instill fear, anger, and mistrust into targeted groups of people for the sake of creating "energy" so people will "turn out" to the ballot box and vote or so they will write checks. The goal seems to be to achieve power and position for the sake of power and position, without any real plan to collaborate with other leaders to solve problems and improve the lives of people. As for debate, that lost art has been replaced by ad hominem attacks on a person's character or by the hateful disparagement of certain groups. Further, we seem to have confused electing leaders who will lead with electing Democrats or Republicans, with the candidates of the other party serving as proxies for whatever we fear and hate the most.
Voting up or down on a ballot question should not be confused with thoughtful policy choices made by an informed electorate, either, especially when the average voter spends less than five minutes thinking through the implications of their vote on any given initiative or issue — but I will save that discussion for another time.
The focus of this op-ed is on the lack of elected leaders who are committed to actually solving problems and improving the lives of people. Like you, I have listened to the speeches filled with promises to protect this thing or promote some other thing, and the priority nearly always seems to be to promote conflict rather than to build consensus. Indeed, today our political system does not reward leaders who work with people of opposing points of view to solve problems. Rather, our system rewards politicians and political parties who instigate conflict and exploit the fear and anger of the constituent groups that support them.  
Let me give you a few examples. I have been working with various groups to promote comprehensive immigration reform for several years. This effort has enjoyed bipartisan support on all the major points, including:
A path to citizenship for illegal aliens already in the United States;

Resolving DACA issues so children of immigrants are not arbitrarily deported to foreign countries;  

Improved border security and enhancements in visa tracking;

Business immigration system reforms, focusing on reducing current visa backlogs and fast tracking permanent residence for U.S. university student visa immigrant graduates with advanced degrees in the STEM fields;

An expanded and improved employment verification system for all employers to confirm employee work authorization;

Improved work visa options for low-skilled workers including an agricultural worker program.
Earlier this year, I had the opportunity to talk about immigration with both Republican Senator Heller's office and Democratic Senator Cortez-Masto's office. Both offices seemed to agree on all the major elements to a policy that would solve the problems with our immigration system and improve the lives of people.  This made me think out loud, "With such widespread agreement, why can't a deal be struck on comprehensive immigration reform?"
And then, having had that thought, I checked my email, where I had received fundraising missives from political operatives from both parties, and the answer became clear: The conflict over immigration is more valuable to the political parties and candidates than solving the problems with our immigration system.
Yes, in today's political world, conflict is what is being bought, sold and promoted. Both parties and the politicians who serve at the pleasure of these parties appear to have concluded that there is no value in solving problems. Solving problems does not make people angry enough to turn out to the polls. Solving problems does not instill enough fear to cause people to write a check. Solving problems does not win elections. Promoting conflict does.   
The reasoning of my partisan friends goes something like this: Maybe, just maybe, if we get enough members of our own party elected, we will begin to solve problems, but we can't begin to think about solving problems until we have first achieved that objective. We certainly don't want to spend time and money collaborating with political rivals, taking advantage of points of agreement and promoting shared values because then we wouldn't get to the more important work of winning elections.   
Having realized the foregoing cynical but accurate truths about the current state of the political system in our country, I began to reflect on other major issues that have dominated the political airwaves such as taxes, health care, education, abortion and gun control. I realized that across party lines, there are major points of consensus that could be the catalyst to solving significant problems and improving the lives of people, but the conflict over these issues is more valuable because it is the conflict that stirs emotions that will turn out voters and consistently raise money. Let's consider each issue in turn.  
Taxes: Both parties agree that balancing budgets should be a priority, but conflict over who or what should pay for a balanced budget has become more valuable than collaborating on a solution. Telling people you will never raise a tax or cut a program while attacking your opponent for supporting revenue increases or cutting programs generates the partisan support you need to win an election, while doing nothing to solve the problem and improve the lives of people.  
Health care: Both parties agree that Americans should have access to affordable health care, but conflict over how this should be done is more valuable than collaborating on a solution.   Imagine a senator running on the message, "I will work to collaborate with my colleagues to come up with a solution to what is broken in the ACA," versus, "My opponent wants to take away your health care." The former statement does not move the emotion needle because it does not inspire fear or anger, while the latter stokes the passions of misinformed people, delivers votes to the polls, and fills campaign coffers.
Education: Both parties agree that every child should have access to a quality education, but conflict over how this should be done is more valuable than collaborating toward a solution.  (The irony with education is that the rhetoric appears to have made the historically liberal party conservative and reluctant to embrace reforms and change, while the historically conservative party is calling for reforms that empower people and offer choice.) This debate is dumbed down for all of us to something that goes like this: Candidate x is anti-teacher, or candidate y is anti-school choice. Again, the message promotes fear, anger and mistrust in the end game of political operatives trying to get their candidate elected.    
Abortion: Although there will never be agreement in my lifetime about whether abortion should remain legal or whether Roe v. Wade was correctly decided, both parties generally support a women's autonomy in health care choices and both parties have stated that abortion, if and when provided, should be safe. Moreover, both parties agree that women should receive accurate information about the options they have when pregnant, and there is even consensus on whether parents should be notified when their minor children become pregnant. However, solving problems related to the health and safety of women, informed consent and protecting children who become pregnant are not as valuable as exploiting fear and anger for political gain.  Having a reasonable dialogue on this issue is impossible because the political brokers of conflict have condemned reluctant participants as either anti-women or baby killers. As long as they energize their "base," who cares, right? The ends justify the means.
Gun control:  There is not one person who is not heartbroken week after week as mass shooting after mass shooting is reported. Everyone agrees that something has to be done to diagnose the problem and implement meaningful solutions. But candidates will not be rewarded if they promise to work with other leaders to implement solutions to the increase in mass shootings.  Rather, the campaign rhetoric is reduced to, "They want to take your guns," versus, "They want to arm criminals to kill your children." The electoral rewards come to those who take the most strident positions, not to those who want to solve problems and improve the lives of people.
Now, still, in the aftermath of the 2018 election, with a Congress split, a President who thrives on controversy and a nation divided between the anxieties of urban, suburban and rural enclaves, the focus of the new members of our political system is not on solving the problems facing our state and our country and improving the lives of people, but on the 2020 election and the conflicts that divide us.  
Is there anyone in the political class who can see just how destructive promoting perpetual conflict is to our country and its communities? I and other voters are interested in more than Russian interference in the 2016 elections, just as we were interested in more than Hillary Clinton's emails. We need leaders who will put the people they are serving ahead of their political affiliations and special interest loyalties. We need leaders who will work with diverse coalitions of people to solve problems and improve the lives of the people they were elected to serve. All of them. Not just the ones whose fear and anger they manipulated to get elected.  
Jason Guinasso is the managing partner for the Northern Nevada offices of Hutchison & Steffen in Reno and Incline Village. He is the Chair of the Nevada State Public Charter School Authority and serves as legal counsel for the Incline Village General Improvement District.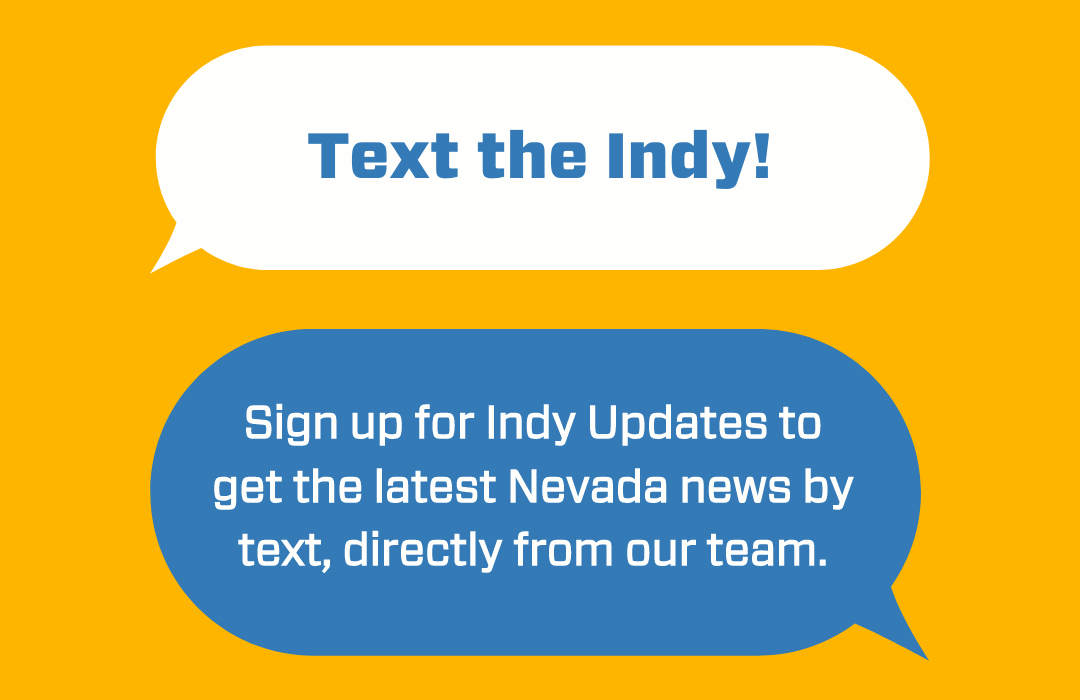 Featured Videos
Comment Policy (updated 4/20/2021): Please keep your comments civil. We reserve the right to delete comments or ban users who engage in personal attacks, use an excess of profanity, make verifiably false statements or are otherwise nasty. Comments that contain links must be approved by admin.