Pop-up produce stand at Vegas bus station aims to make fresh food more accessible
Organizers are pushing back on the idea that farmers markets are a 'fancy lifestyle.' They accept SNAP benefits and target customers who may live in food desert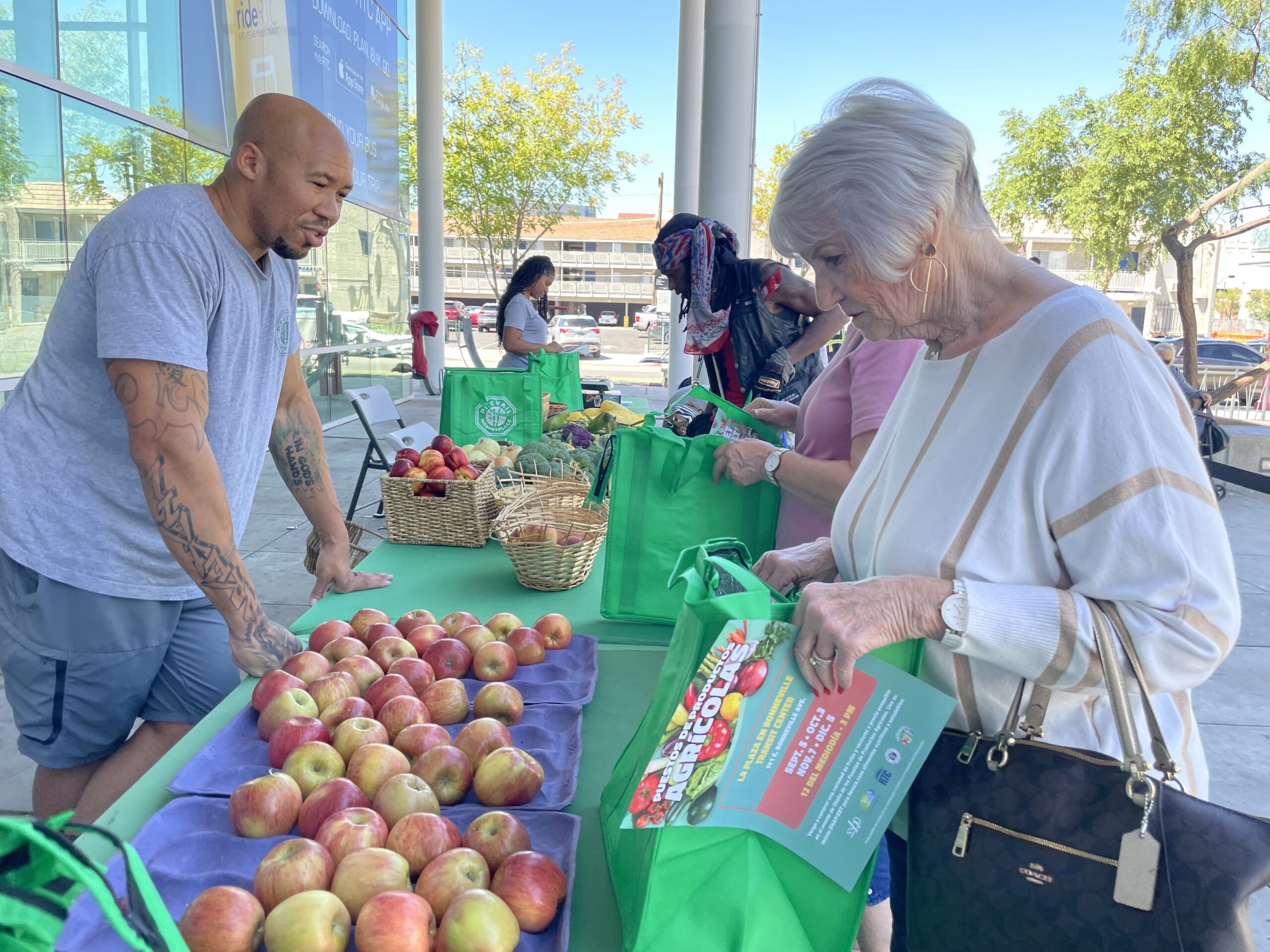 Apples, grapes, zucchini, broccoli and cauliflower color the pop-up produce stand at the Bonneville Transit Center in Downtown Las Vegas as people waiting for a bus look for what they can take home for dinner or a snack.
The pop-up produce stand is a pilot program and partnership between the Southern Nevada Health District (SNHD), the Regional Transportation Commission of Southern Nevada (RTC) and Prevail Marketplace to offer organic, locally grown fruits and vegetables at $2 per pound to people unable to access fresh produce because it's too expensive or they lack transportation.
"It was so delicious. I was biting it and bit my lip," bus rider Jasmine Jacko said Tuesday about a purple cauliflower she bought from the stand and ate like an apple. "I was very surprised to see the stand. I would like to see stuff like this more often because sometimes I noticed people in certain neighborhoods would really like to get healthy, but it's not always easily accessible."
Jacko added that she often has to go to three different grocery stores to find "good deals on healthy food." 
According to SNHD, the produce stand is part of an effort to address food insecurity and food deserts. The pop-up produce stand is set to appear at the Bonneville Transit Center from noon to 3 p.m. the first Tuesday of each month through December. Customers can use Supplemental Nutrition Assistance Program (SNAP) benefits through their Electronic Benefit Transfer (EBT) card, cash, debit or credit cards to purchase produce.
The annual Feeding America's 2023 Map the Meal Gap study by the food security nonprofit Three Square revealed that there are more than 274,000 Southern Nevada residents experiencing food insecurity, a slight decrease from last year.
"We really try to increase access to healthy and nutritious foods by just basically bringing [fresh produce] to the people and this is how we do it — we do pop-ups," said SNHD health educator and registered dietitian Pitchaya Pattasema, adding that the downtown location helps reach people on the move. "We want to empower people to manage their health and improve their health. That's the ultimate goal. We want our community to be a healthy and robust community."
Customers can also grab informational flyers from RTC and SNHD about resources available, as well as a pocket-sized recipe book for well-balanced meals.
"It's really great to see people's interest in food and how food makes their body feel and not just something that you put in your body," Pattasema said. "And it's not just something that people who have a little more money can only go to — because farmer markets can sometimes be pricey and can sometimes be seen as a fancy lifestyle."
One of the priorities for the initiative is sourcing locally grown produce to reduce gas emissions and keep transportation spending low as well as supporting the local economy, Pattasema said. Prevail Marketplace co-owner DruMaine Davis said he drives to Pahrump once or twice a week to purchase the fruits and vegetables from farmers.
"We do bring stuff from California that is still organic. But we make sure that if we get something from California, we weren't able to get it from Nevada first," Davis said. "This is such a good location not only because there's people coming in all the time, but it's very accessible … People get right off the bus and do some grocery shopping."
Miguel Davila, the senior regional planner for RTC, said while the downtown area is not a food desert, the U.S. Department of Agriculture does consider areas around East Las Vegas and near the Historic Westside to be food deserts — and those are areas whose residents tend to be public bus users.
The initiative is funded by a grant from the Centers for Disease Control and Prevention and is part of two urban development plans, Davila said, that aim to connect transit services to healthy food sources and social services. Davila added that the need for such pop-ups that offer affordable produce has "gotten worse" as expanded pandemic-era SNAP benefits ended earlier this year.
"We've seen that the cost of living has been increasing and food insecurity has been rising in our community. So that's more of a reason to do more of these and to do it more permanently," Davila said.
But it all depends on funding.
"Ideally, we would have to then start implementing or incorporating local, healthy foods into development codes, just to make sure that whenever we're developing or adding bus stops we're also taking into account bringing in some farmers market producers and operators. We don't have that," Davila said. "We have funding for the pilot, and we'll continue piloting until we have funding to actually implement something that's brick and mortar. That's the dream."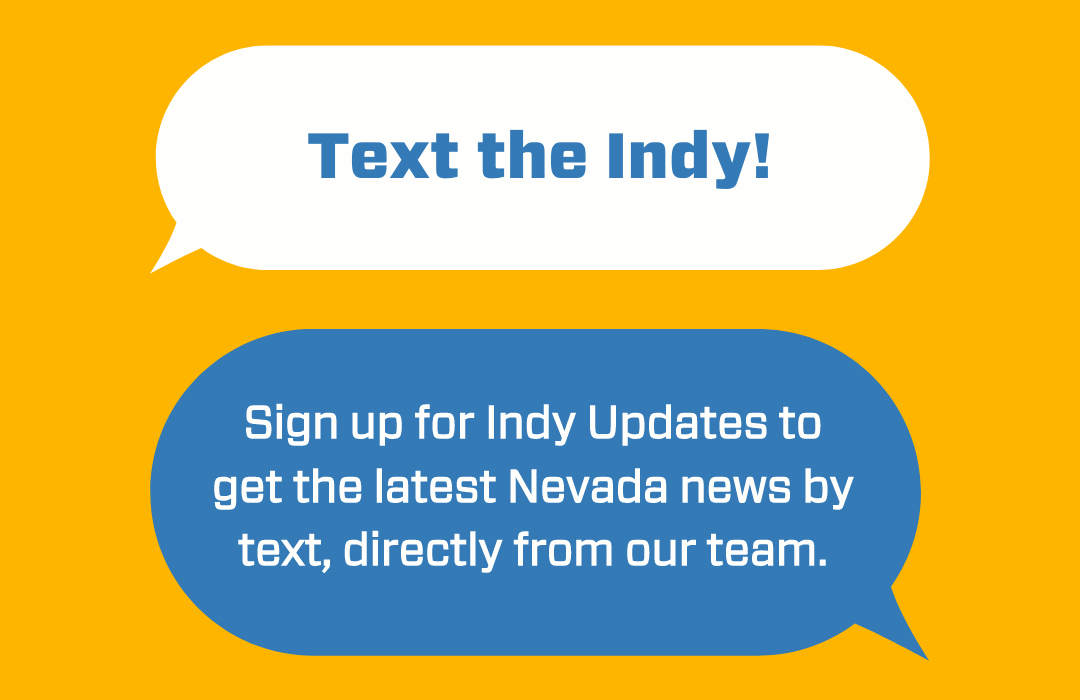 Featured Videos