Proponents of free college for Nevada Native students say it will right historical wrongs, strengthen tribes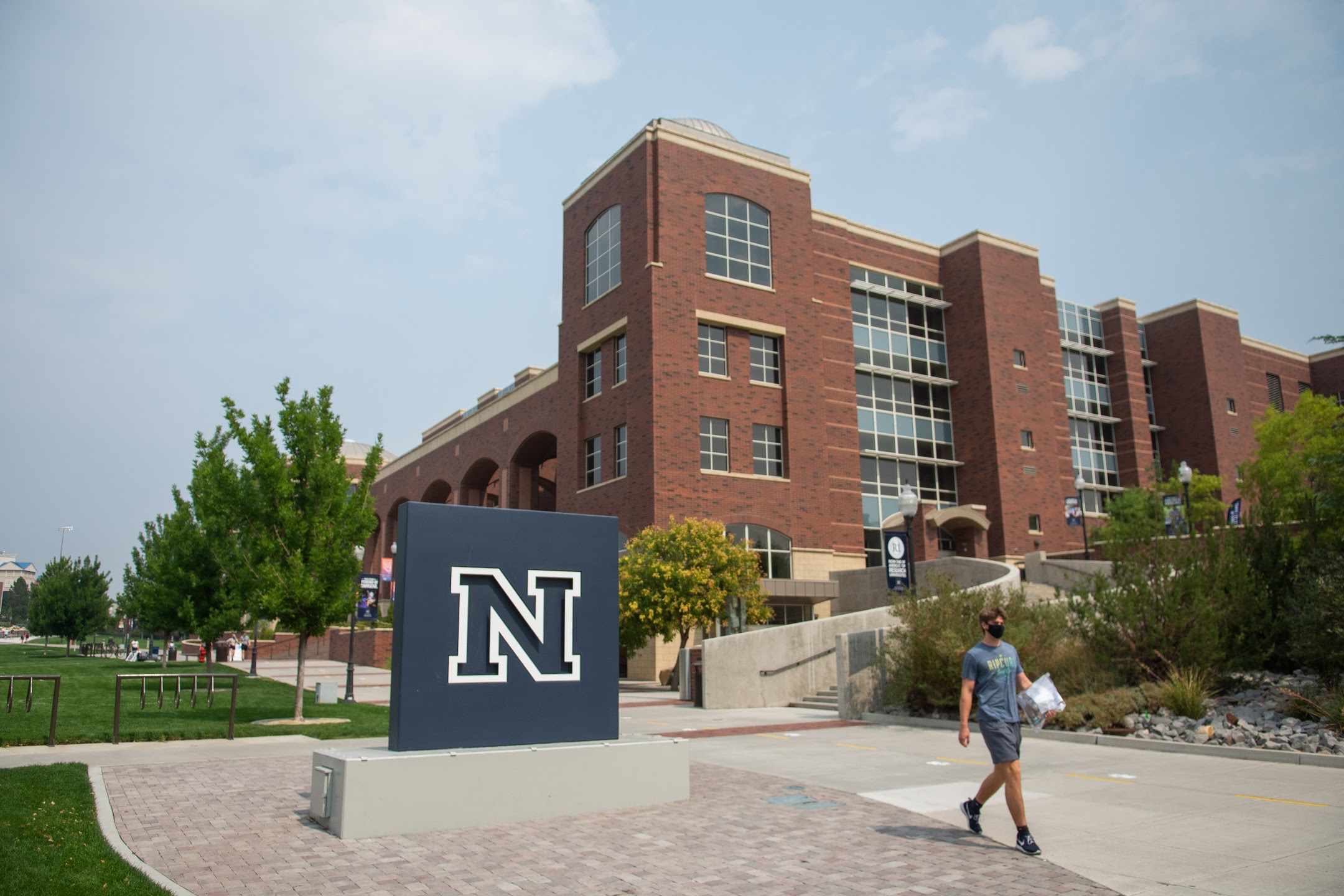 Before white settlers arrived in the state, the Washoe and Paiute people lived along and north of the Truckee River, in the area that is now downtown Reno.
It's also now home to the UNR campus, which stretches across 290 acres and is scattered with red-brick buildings, tree-lined sidewalks and grassy blocks where students relax or work on assignments between classes.
The history of the state's flagship university is intertwined with the dispossession of the Washoe and Paiute Indigenous land and the displacement of its people as the state's only land-grant university. Founded in 1874, UNR was funded by the Morrill Act, which turned Indigenous lands into colleges across the country meant to focus training in agriculture, science and engineering in the 1860s and later again in the 1990s. Federal or state governments often repossessed the land by force.
Tribal leaders pointed to this history earlier this week during a legislative hearing in the Assembly Committee on Education as they testified in support of AB262, which would waive tuition and fees at Nevada System of Higher Education (NSHE) institutions, including two-year and four-year schools, for citizens of the state's 27 tribes. It also would provide in-state tuition for citizens of federally recognized tribes outside of Nevada.
"It seems really ironic and strange that we have to petition the institutions for access, when these institutions are built on the blood and bones of our people," Brian Melendez said during an interview with The Nevada Independent. "It's a fair ask."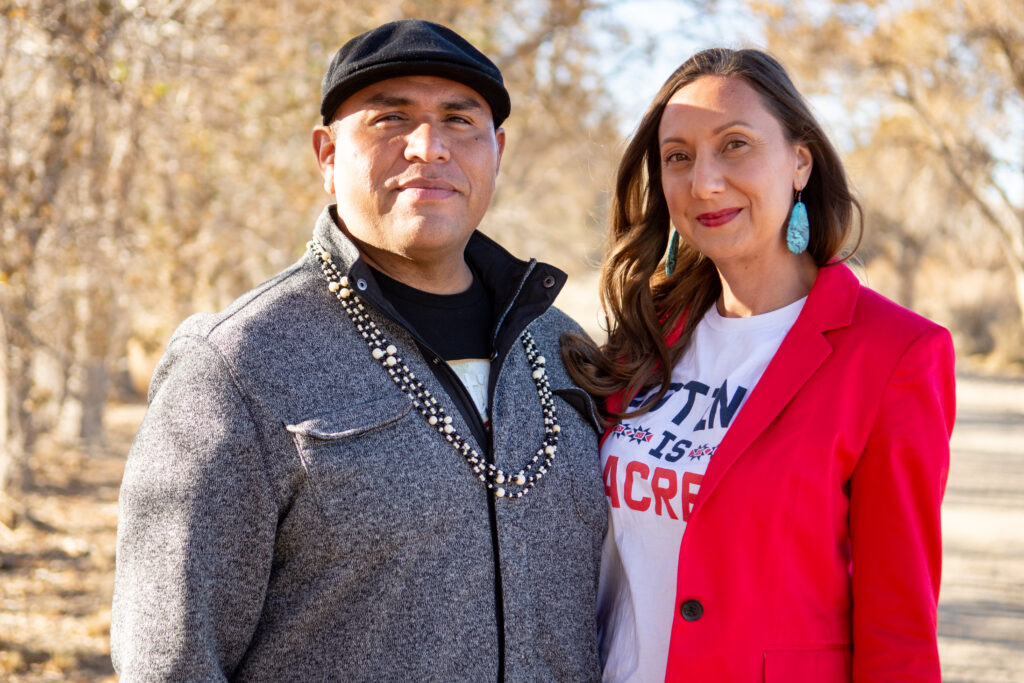 Melendez, a member of the Reno-Sparks Indian Colony of Northern Paiute, Southern Paiute and Western Shoshone descent, worked with lawmakers to craft the bill, along with other tribal leaders including his uncle and Reno-Sparks Indian Colony Chairman Arlan Melendez.
The chairman told committee members that tribal governments strongly support the bill in the hopes that having greater access to a higher education can economically enrich Native communities.
"It will also strengthen our tribal communities with a skilled workforce which in turn would greatly enhance our tribal government sovereignty, our tribal economies and our tribal culture. When tribal nations are strong, then the state of Nevada is strong also," Arlan Melendez said. 
Assemblywoman Natha Anderson (D-Sparks), a primary sponsor of the bill, presented it Thursday.
"We need to do something as a state if we're going to start to recognize the importance that this community has had for us," Anderson said.
NSHE Budget Director Julia Teska said that institutions may see a financial impact, specifically a loss in out-of-state tuition, but that NSHE cannot determine the amount because it would depend on how many students meet the criteria and which institutions they choose to enroll in.
In 2018 and 2019, Native American students at four-year NSHE institutions had the lowest graduation rate of any other demographic at 25 and 22 percent, respectively. The low graduation rates are compounded by other factors, such as higher-than-average poverty and unemployment rates across Native reservations.
"We're looking at this process of trying to get our communities out of these disparities, trying to get our people out of these socioeconomic strongholds, in trying to bring them into places of prosperity," Brian Melendez said. "And the only way that we've been able to do that is through education."
Blood quantum and who counts
The bill's text includes citizens of federally recognized tribes, but also those who "are certified by such a tribe or nation as being of at least one-quarter Indian blood."
Blood quantum refers to the level of blood the U.S. government required a Native person to have in order to enroll as a citizen of a tribal nation. Native people are the only demographic in the U.S. who have to prove to the federal government that they belong to their respective group.
Additionally, Native people's identity regularly gets mistaken for a racial or ethnic one. It is actually a political identity, hence the sovereign authority of tribal nations. Nowadays, tribes independently and individually decide how to determine citizenship, just as the U.S. government does.
Depending on how strict the tribe is on citizenship requirements, some Native people who have descendancy from multiple tribes may not meet the blood quantum levels necessary to be considered a citizen for one specific tribe.
Brian Melendez said the bill language about blood quantum was included as a result of consultation with various tribal leaders who recognized the complex system of tribal enrollment could cause some Native students to be left out of the measure.
"What that provision is in there for is to provide services to that base of tribal individual, that phenotype that we know is out there and perpetually just doesn't get services," he said.
Building generational wealth through education
Myrton Running Wolf, associate professor of race and media at UNR, is one of the university's two Native professors. Running Wolf, who is of Blackfeet descent, said the university faces a Native student enrollment crisis, with only three new incoming Native students this year, down from 18 last year. He sees AB262 as a way for Nevada colleges to not only invest in and support the Native population, but also to develop a greater relationship to the state's tribal nations.
"This shows, in a real way, a real investment in the health and the wellbeing of our tribal communities and their children, specifically their children," Running Wolf said in an interview with The Nevada Independent.
Native students account for less than one percent of the student body at both UNR and UNLV. From 2017 to 2018, Native students were 0.8 percent of the UNR student body, and in the fall semester of last year, Native students were 0.3 percent of the UNLV student body.
Native people account for 1.7 percent of the state population.
Many who testified in support of the bill during the hearing pointed to financial struggles as the greatest obstacle to building the numbers of Native students at Nevada colleges and universities. 
"I want to debunk the myth that being enrolled in a tribe automatically yields a free education. It does not. While I had some tuition assistance, I still graduated in 2003 with over $70,000 in student debt," said former Assemblywoman and Cherokee Nation member Shea Backus, who is a graduate of Arizona State University's law school.
UNLV student and Walker River Paiute Tribe member Ryan Boone said that in addition to being a full-time student, he is currently working two jobs and searching for a third in order to help his mother with utility bills, his own car payments and the increasing costs of tuition.
"This tuition waiver would sustain our education for generations to come," Boone said.
Boone added that his friends, who are also Indigenous students, have considered dropping out "because of the stress of lingering debt paired with unjustifiable lack of support," and that his own sister dropped out of UNLV as she was pursuing a path to veterinary school.
"What I hope for and long to see is myself and my Native peers graduating and going back to our communities to support and uplift," Boone said.
Many of the bill proponents expressed providing greater access to higher education for Native students as a moral imperative for the state.
"This issue is beyond partisan perspective, this is a matter of morality, this is a matter of educational justice," said Brian Melendez.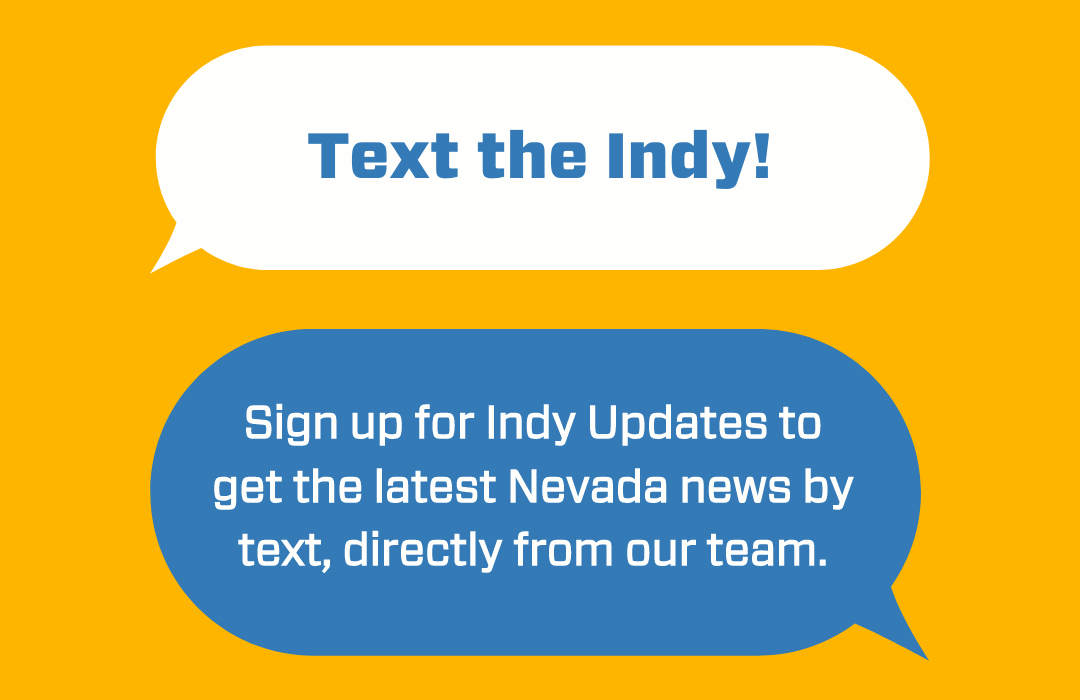 Featured Videos
Comment Policy (updated 4/20/2021): Please keep your comments civil. We reserve the right to delete comments or ban users who engage in personal attacks, use an excess of profanity, make verifiably false statements or are otherwise nasty. Comments that contain links must be approved by admin.