Bonnie Springs Ranch on Feb. 22, 2019 after a snow dumped on Red Rock Canyon National Conservation Area. (Daniel Rothberg/The Nevada Independent)
Proposal for homes at Bonnie Springs sparks debate over inholdings at Red Rock Canyon National Conservation Area
February 26th, 2019 - 2:00am
Along the highway through Red Rock Canyon National Conservation Area is a turnoff marked by a driveway sign for Bonnie Springs Ranch. Once a watering hole for exploratory parties riding the Old Spanish Trail, the land (not unlike Las Vegas) had given way to tourism by the 1950s.
Nestled underneath Red Rock's towering geology, Bonnie Springs Ranch promised a quirky Old West experience, operating a replica mining town, restaurant, bar and zoo that included emus and wallabies. As Bonnie Springs developed its small commercial operation, the status of the land around it received more and more conservation protections from the federal government. 
Bonnie Springs Ranch now exists in the middle of public land that belongs to all Americans as a national conservation area, one of the most popular climbing spots in the country. Yet the land sits on private parcels with existing entitlements, a reality that created an inescapable tension at the Clark County Planning Commission on Feb. 19 as developers moved forward with plans to build homes there.
The owners of Bonnie Springs Ranch are in the process of selling the property to homebuilder Joel Laub and his partner J. Randall Jones. Together they plan to build upscale homes that they argue will respect the landscape and be less invasive than other proposed developments.
"My [goal] is to develop this property in a very conscientious way that takes into consideration the environment and conservation," said Laub, a Las Vegas native who said he and Jones used to hike in Red Rock as kids. "Understand that the property is developed right now. There are horse stables in the old town, a restaurant, a motel, railroad tracks and all that stuff."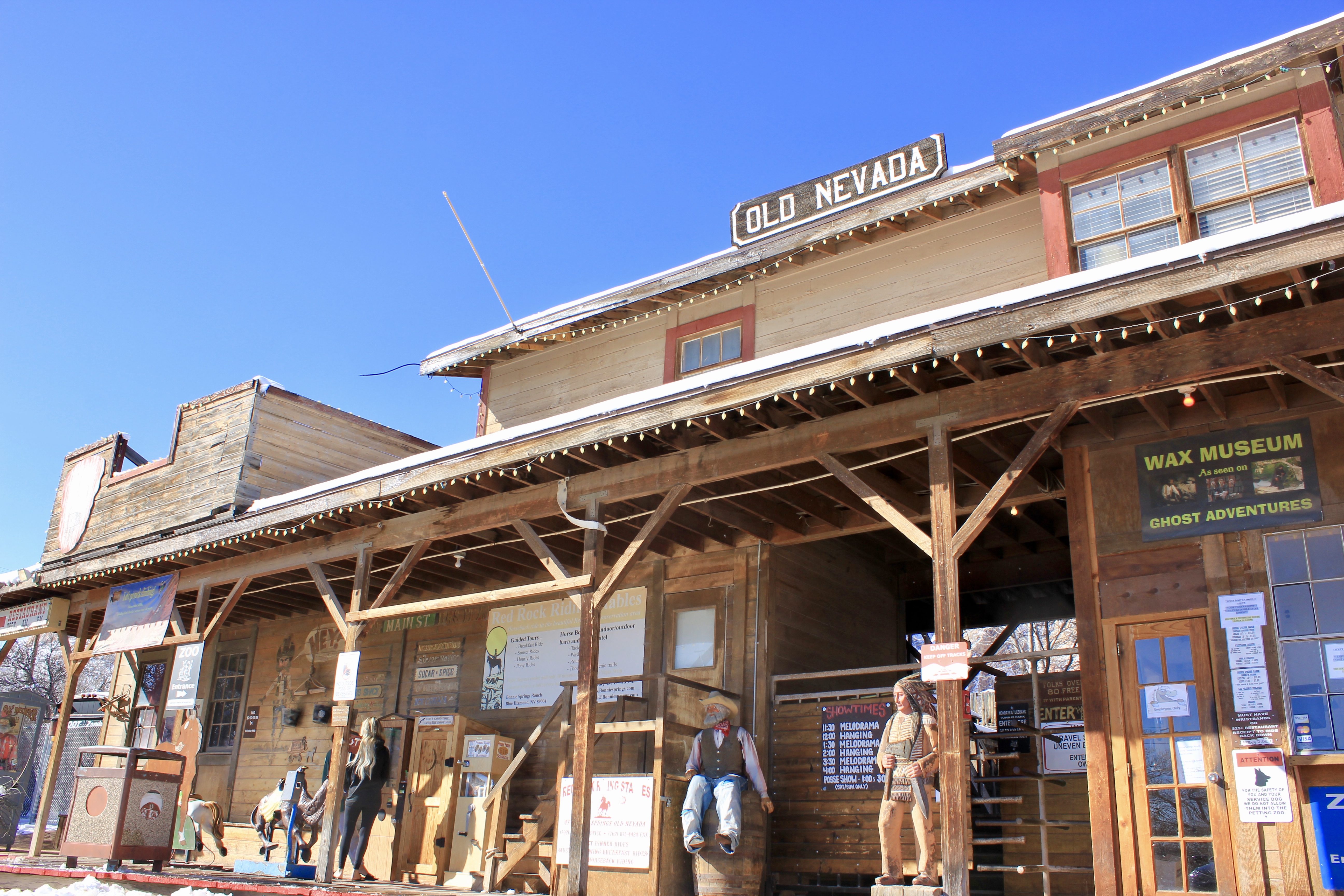 He noted that the project was not one that he sought out. The family that owned Bonnie Springs Ranch had been looking to sell the property, listing the 64 acres of land for $31 million. When Laub heard it was for sale, he called Jones. Both developers had dreamed of living out there.
"Even as we were kids, we would sit there at Bonnie Springs and say, 'Can you imagine living here?" said Laub, who plans to design his own home on the property. "It's just stunning. It's stunning in the morning. The sunrise. That light hits those mountains and it's just unbelievable. And then what's great in the summer when it's hotter than blazes out there, the sun gets behind those mountains and that whole thing is just shaded in the afternoon. It's really a fantastic spot."
At the Feb. 19 meeting, the Clark County Planning Commission unanimously approved their tentative plan, which is permitted under current zoning. But the idea of replacing the popular site with 20 high-end homes at the base of Red Rock has drawn criticism from opponents who have renewed a ceaseless debate about how far housing should extend into conservation areas.
Shortly after the sale was reported, residents created online petitions pushing for preserving Bonnie Springs Ranch, even turning the replica town into a historical landmark. As of Monday, one of the petitions garnered about 54,835 supporters. At the Planning Commission meeting, the main pushback came from Patrick Donnelly, state director of the Center for Biological Diversity. 
"There are no little tweaks you could make to make this less harmful," he said. "You are either building 20 McMansions at the base of Red Rock or you're not. It's a zero-sum proposition."
Donnelly, who would climb at Red Rock for months at a time starting when he was 22-years-old, said the construction of homes would destroy the integrity of land that belongs to the public.
To look down the escarpment at upscale homes, he said, would ruin the view. Pointing to the online petitions, he argued "the public clearly cares about this" but conceded that few residents and environmentalists have spoken out in public. The Planning Commission, which meets in the evening, had an exhaustive agenda and did hold a hearing on the project until after midnight.
"We shouldn't let a developer permanently mar Red Rock without somebody speaking up and saying no," said Donnelly, who said he got calls from environmentalists thanking him for his opposition. "I don't think we have a legal case, necessarily, but someone had to say something."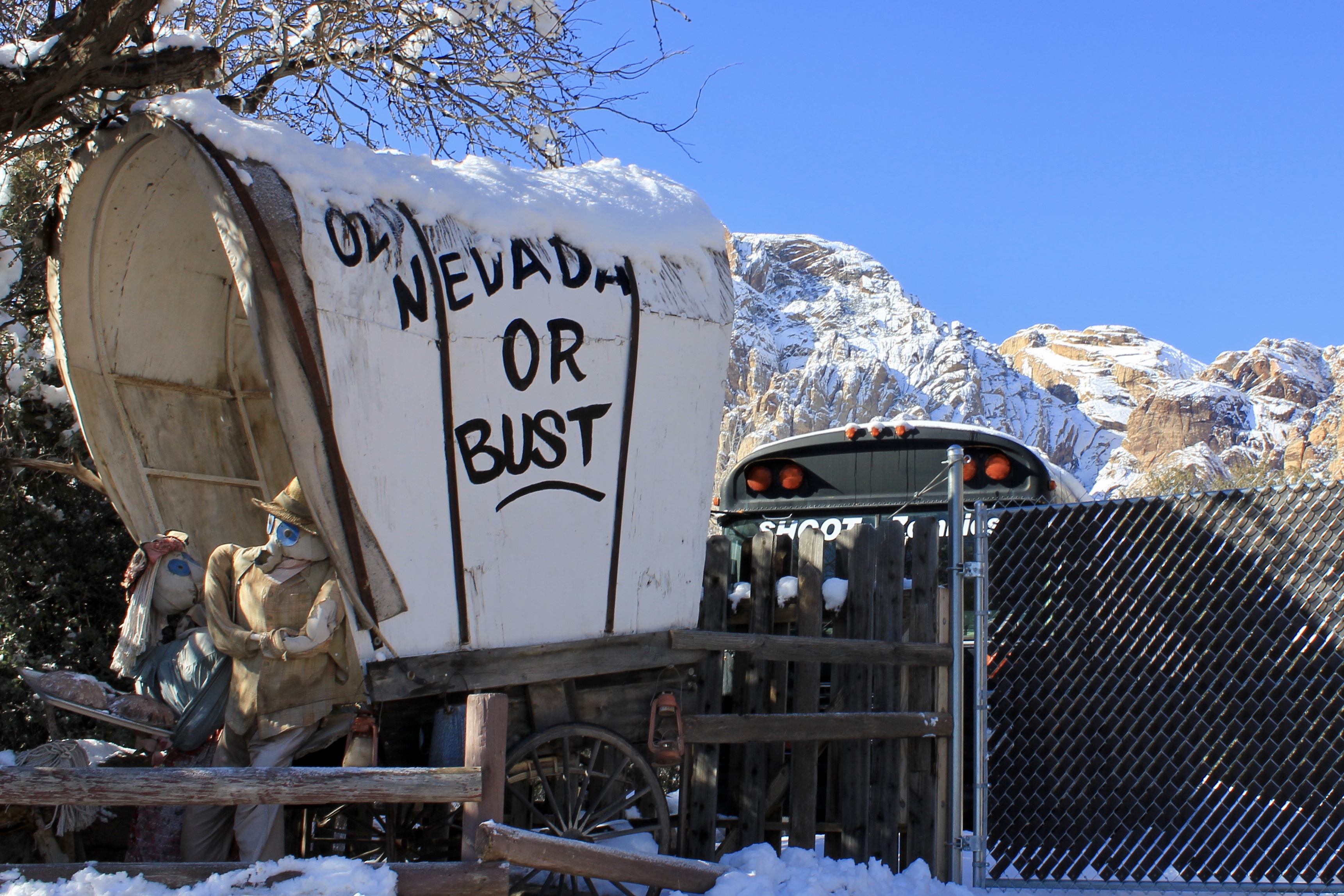 Laub, who chairs the board of The Nature Conservancy's Nevada chapter, pushed back.
"The guy that stood up and cast it as a McMansion has number one never bothered to call us and even ask what we're building, ask us about the sizes of the homes, design guidelines or anything," Laub said of Donnelly's public comments at the Planning Commission meeting.
Holding a book with photos and maps, Laub said the property would place requirements on the size of homes. Structures would only be allowed to occupy 10 percent of each lot, about two to three acres, in an area that is zoned rural. No individual structure could be more than 5,000 square-feet. He added that there would be other requirements too, such as low-pitched roofs and limitations that materials blend in with the landscape. He also said that the project will keep the area open to the public with a rustic restaurant and eventually a new bed and breakfast.
The conflict of where and how to build near valued public land is a common undercurrent in places like Moab and throughout the West. Yet the tension is limited in Las Vegas and mostly contained to Red Rock, where there is already development in Calico Basin and Blue Diamond.
Laub describes his project as a last inholding, since there are no other parcels in Red Rock with water. He doesn't yet have a selling price, but he has received plenty of interest from potential buyers.
"We're getting calls everyday," he said.
Other conservationists argue the situation is complicated by the fact that the land is private property. Clark County Commissioner Justin Jones ran his campaign in part on protecting Red Rock from a significantly more expansive project, proposed by developer Jim Rhodes, to build thousands of homes on a gypsum mine that would require a change in county zoning. Jones served as the attorney for Save Red Rock, the main group opposing the higher-density plan.
Jones said he has fond memories of Bonnie Springs. He said it would have been great if the county or the state could have coughed up the money to buy the land and preserve it.
"I don't think that's really feasible right now," he said.
Second to that, he said the Laub project is the next best option. Other proposals for developing the land, he said, would have far more impact. The owners of Bonnie Springs also received interest from developers who wanted to use the commercial zoning to build a casino and hotel.
"The thing that is most telling is the Red Rock Citizens Advisory Council, which is not a big fan of development in the Red Rock area, unanimously recommended approval," Jones said.
Friends of Red Rock has also voiced support for the proposal.
"The Levinson family, which owned Bonnie Springs Ranch, has been very supportive of Friends of Red Rock over the years, and we respect their right to sell the property," Patricia Potter, the group's president, said in an email after the planning commission's unanimous approval last week. "Friends is pleased that the Laub plan, which calls for only 20 homes on the 64 acres, operates under the proper zoning code and will restore much of the area to its natural form."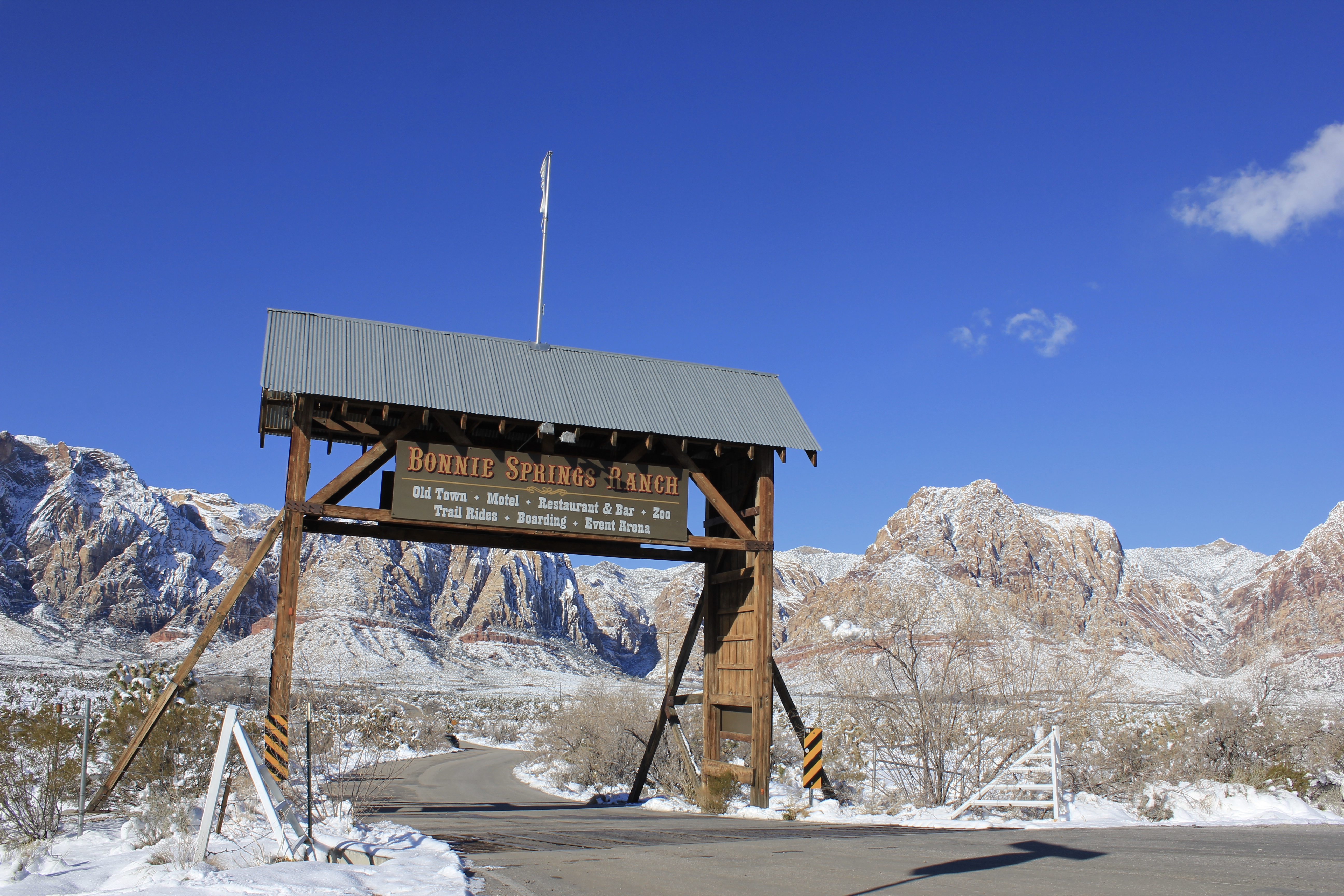 In addition to the environmental concerns, an underlying tension at the planning commission was that the development would offer high-end housing in what is seen as a public space.
Mike Brown, a Las Vegas resident who commented at the meeting, said he has hiked at the conservation area for about 20 years. He called the project an example of "elitism." He said he was concerned that a housing development would fragment the scenic view for the public.
"What the guys have proposed, in general, it does look great," he said. "It looks like a beautiful place to live if you've got enough money. But you don't need enough money to go to Red Rock. You just need whatever it is to pay in the gate and you have this beautiful experience."
"It seems like it would kind of be OK in that spot because there is something already happening there," he added. "But I do think it's different."
Planning Commissioner Steve Kirk also touched on that issue in his comments before the vote.
"There's always going to be a little bit of jealousy by some people who drive up there and see large estate homes, and they can't afford to live there and, hey, that's the way it goes sometimes," he said.
Stories
Candidate Trackers
Endorsements, Ads, Policies, Visits
& More
visit now
Comment Policy (updated 10/4/19): Please keep your comments civil. We reserve the right to delete comments or ban users who engage in personal attacks, use an excess of profanity, make verifiably false statements or are otherwise nasty.