Ranchers sue BLM over lack of wild horse gathers in central Nevada
The BLM did not roundup horses in parts of central Nevada this year, citing "funding limitations and competing national priorities" and lack of corral space.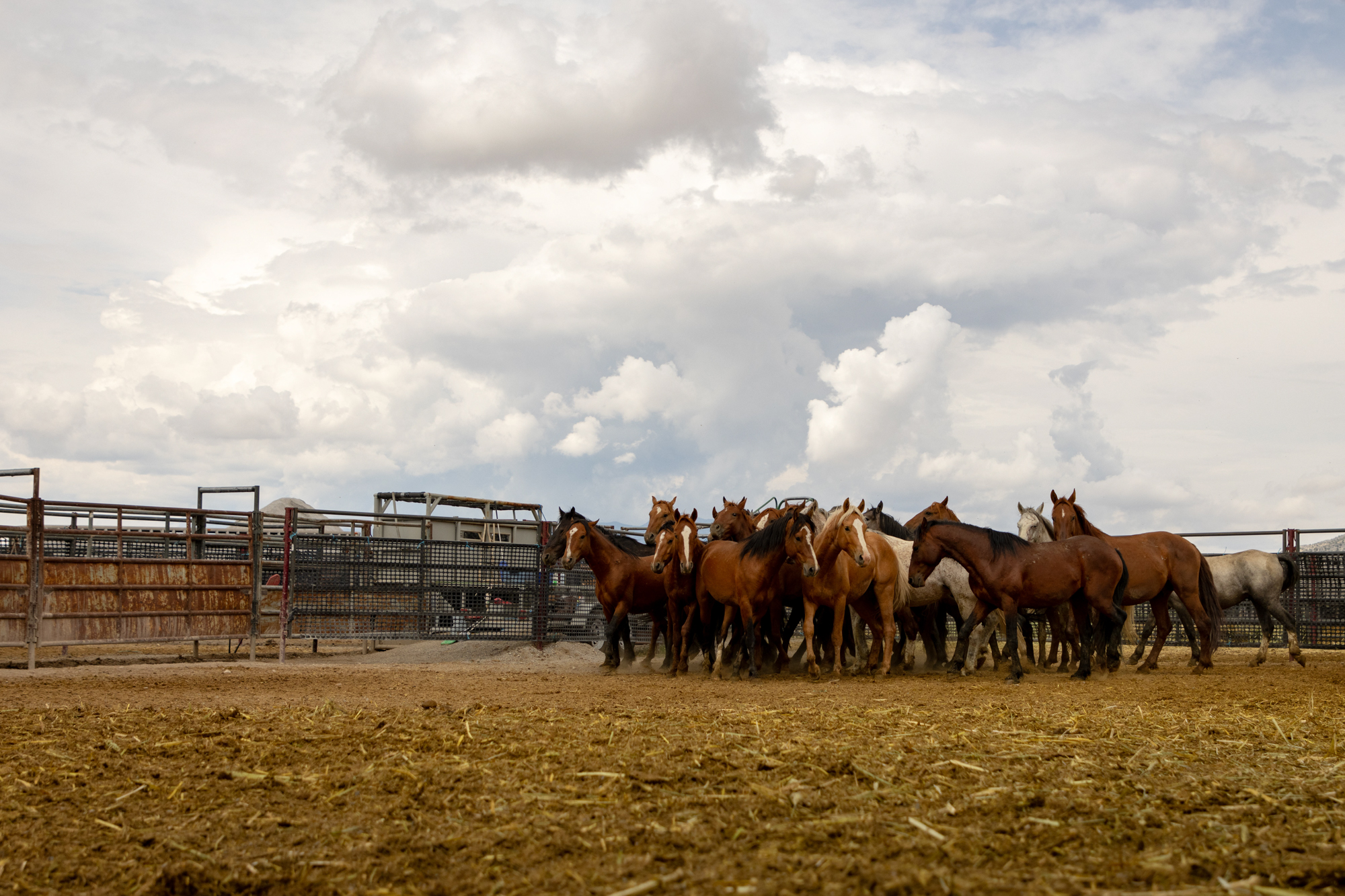 Claiming the federal government violated its own provisions on how to manage wild horses and burros, two Nevada ranches are suing the Bureau of Land Management (BLM) over its failure to remove an excess of wild horses from central Nevada.
Colvin & Son LLC and Stone Cabin Ranch LLC are suing the Bureau of Land Management in federal court for what they allege is the agency's failure to comply with the Wild and Free Roaming Horses and Burro Act of 1971. The act requires the BLM to manage, protect and control wild horse and burro populations on public land where they existed when the law was passed while maintaining ecological balance between the horses, burros and other wildlife.
The ranches are seeking removal of hundreds of horses from the Stone Cabin and Saulsbury herd management areas outside Tonopah. Excessive wild horses in the area negatively affect wildlife and grazing, according to the suit.
The Stone Cabin and Saulsbury areas can support a combined 240 to 400 horses, according to estimates by the BLM; as of fall 2022, a combined 930 horses were estimated in the management areas, even after 321 horses were removed from the Stone Cabin Herd Management Area in 2021 during an emergency gather.
The BLM did not complete a roundup in those areas this year, citing "funding limitations and competing national priorities" and "off-range corral space availability."
In 2016, the same ranchers attempted to appeal a wild horse and burro gather plan — an implementation of a 2011 decision — but their effort was dismissed by the Interior Board of Land Appeals.
The 2011 decision laid out a decade-long management strategy for the area; the ranches waited to appeal until 2016. The ranches said that 2106 gather numbers proposed by the BLM were not high enough to lower the number of wild horses to appropriate management levels and the high number of horses would adversely affect their grazing operations and wildlife.
The 2016 appeal argued the BLM violated the Wild Free-Roaming Horses and Burros Act, as well as the National Environmental Policy Act.
Stone Cabin Ranch LLC is one of the oldest continuously family-run, cow-calf livestock operations in Nevada. Consisting of fourth- and fifth-generation family members, it's been in operation since 1883.
The ranch has, at times, taken up to a 56 percent suspension in carrying capacity — the number of livestock it can graze based on the amount of forage the livestock will consume — to achieve federal rangeland health standards and land use objectives.
The Nevada Independent is raising $200,000 by Dec. 31 to support coverage of the 2024 election.
Tax-deductible donations from readers like you fund this critical work.
If you give today,your donation will be matched dollar-for-dollar.
Give + Get Matched
Featured Videos