Federal agency extends emergency protections to rare Nevada toad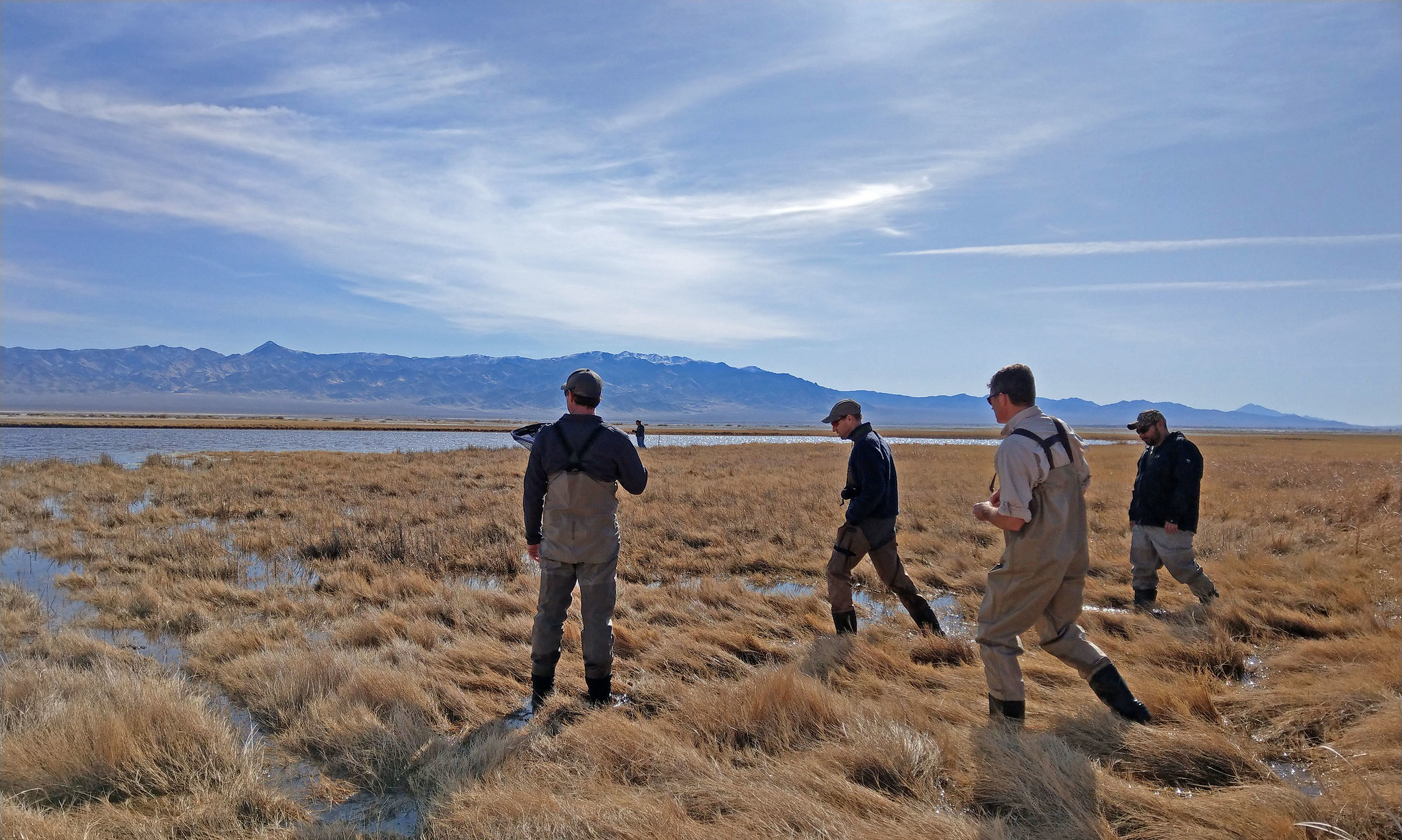 Good morning, and welcome to the Indy Environment newsletter.
As always, we want to hear from readers. Let us know what you're seeing on the ground and how policies are affecting you. Email me with any tips or suggestions at [email protected]
If you're interested in learning more about how I approach my coverage of these issues, I'm going to be talking about my reporting tomorrow at Friends of Nevada Wilderness' monthly speaker series. You can register for the event here, and make sure to come with questions.
To get this newsletter in your inbox, subscribe here.
---
Nearly five years after it was discovered, the Dixie Valley toad has received emergency federal protection. On Monday, the U.S. Fish and Wildlife Service announced an emergency listing of the Dixie Valley toad, a rare amphibian discovered in 2017, as an endangered species.
The small, speckled black-eyed toad relies on a 760-acre groundwater-dependent habitat that includes wetlands and hot springs in Dixie Meadows, located in Churchill County near Fallon.
The toad is at the center of a lawsuit challenging the federal government's decision to approve a geothermal project. Ormat Technologies, a Reno-based company, is developing the project on public land. Environmentalists, led by the Center for Biological Diversity, and the Fallon Paiute-Shoshone Tribe, have raised concerns about how the project would affect spring-fed wetlands.
In taking action Monday, federal wildlife managers responsible for overseeing the Endangered Species Act recognized the threat that geothermal development could pose, in addition to other hazards. The Fish and Wildlife Service said in a press release Monday that it had "determined that geothermal development poses a significant risk to the well-being of the Dixie Valley toad and that emergency listing is necessary to prevent losses that may result in its extinction."
"Protecting small population species like this ensures the continued biodiversity necessary to maintain climate resilient landscapes in one of the driest states in the country," the agency said.
Patrick Donnelly, state director for the Center for Biological Diversity, said the "decision comes just in the nick of time for the Dixie Valley toads, which are staring down the barrel of extinction."
The emergency listing will extend immediate federal protections to the species for 240 days, as the agency drafts and finalizes a permanent rule within the next year. The agency did not say specifically what actions it plans to take, but the agency released an FAQ outlining the breadth of its authority under an emergency listing. In general, the Endangered Species Act — and the protections that accompany it — prevent harming imperiled species or habitat without a permit.
The U.S. Bureau of Land Management last year approved Ormat's Dixie Meadows project, a decision that prompted legal challenges from the Center for Biological Diversity and the Fallon Paiute-Shoshone Tribe. Earlier this year, a federal district court judge had granted an injunction temporarily halting construction, but an appellate court ultimately reversed that decision. The reversal allowed Ormat to start constructing the geothermal project as the court case proceeds.
Under the listing, the federal land managers must now consult with the Fish and Wildlife Service about what immediate actions need to be taken to comply with the Endangered Species Act.
Ormat's approved geothermal project could include up to two 30-megawatt power plants and 18 geothermal wells. Geothermal energy is seen as a fossil-fuel alternative that uses heat trapped beneath the Earth to power turbines. But tapping into that energy source requires drilling wells into aquifers, an action that can affect plants, animals and springs that rely on groundwater.
Ormat has argued, both in court and in public, that it has developed a monitoring and mitigation plan to prevent hydrologic impacts that could impair habitat for the toad. Paul Thomsen, Ormat's vice president of business development, told The Nevada Current that the company believes that plan "adequately protects the Dixie Valley toad regardless of its legal status."
In an email, Thomsen said construction has not stopped and Ormat believes that "any request to stop construction based on the designation is unwarranted and without legal merit."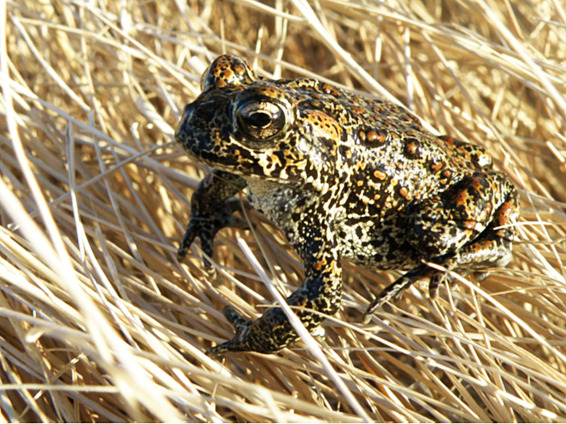 Sisolak signs memorandum of understanding on electric trucks: On Thursday last week, Gov. Steve Sisolak announced a multi-state agreement with 16 other states aimed at encouraging the market for medium-duty and heavy-duty electric trucks. The memorandum of understanding, on track with national climate goals, looks toward a goal of having 30 percent of truck sales have zero emissions by 2030 and reach 100 percent by 2050. Sisolak's announcement was applauded by a number of environmental advocacy groups, including Western Resource Advocates, the Southwest Energy Efficiency Project and the Nevada Conservation League.
The Reno-Sparks Indian Colony filed a motion asking a federal court to sanction the Bureau of Land Management for not complying with discovery orders in a case challenging the federal agency's decision to approve the Thacker Pass lithium mine, north of Winnemucca.
Last week, I wrote about the Biden administration's decision to use the Defense Production Act, a Cold War-era law, to encourage the mining minerals (lithium, copper, graphite) needed in large-scale batteries and electric vehicles. E&E News' Jael Holzman wrote more about what it means for federal funding in the industry. E&E News also looked at some of the tensions.
"A long-running effort to revive four fish species that once thrived in the Colorado River is poised to lose millions of dollars in funding due to sagging hydropower production in the Colorado River Basin," The Colorado Sun's Chris Outcalt reported earlier this week.
Coming up: Tony Wasley, director of the Nevada Department of Wildlife is speaking at an event today with Interior Secretary Deb Haaland, who is announcing a strategy for wildlife corridors.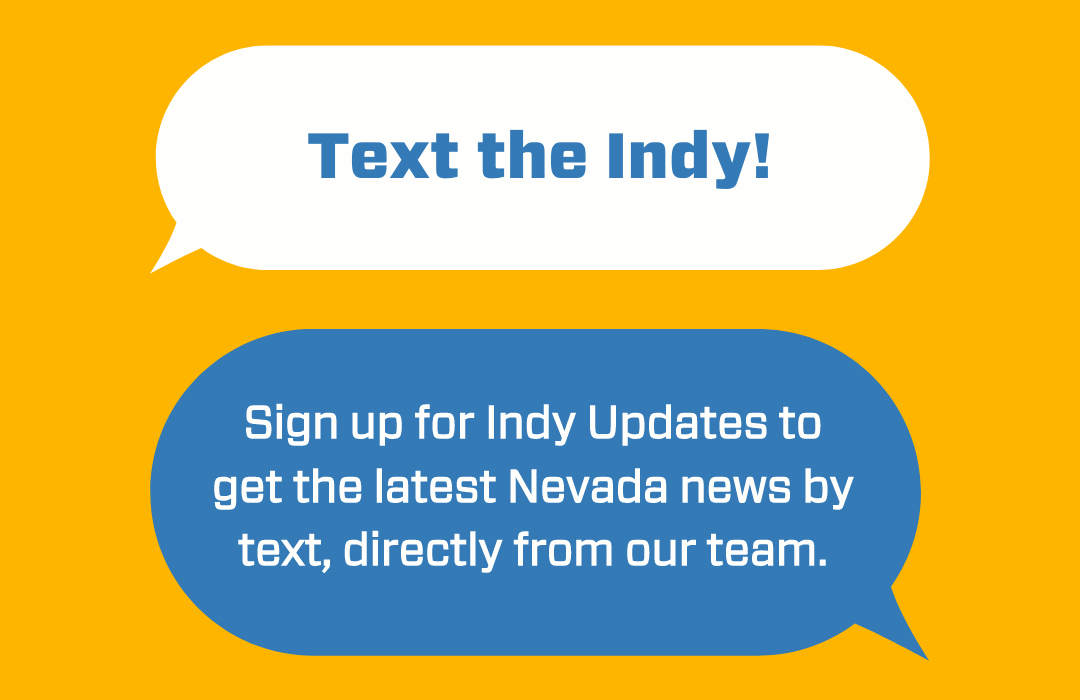 Featured Videos
Comment Policy (updated 4/20/2021): Please keep your comments civil. We reserve the right to delete comments or ban users who engage in personal attacks, use an excess of profanity, make verifiably false statements or are otherwise nasty. Comments that contain links must be approved by admin.