Redistricting in Nevada: The state's tumultuous history, from lawsuits to the 'session from hell'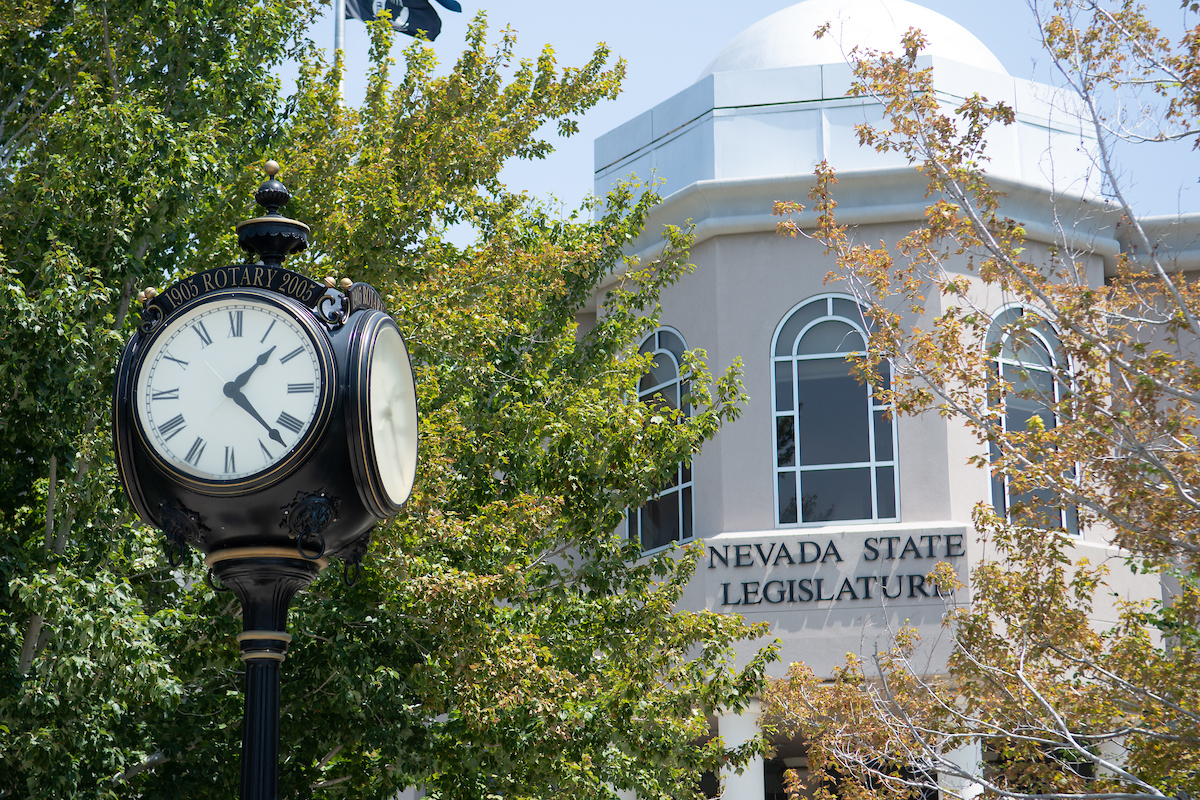 As lawmakers prepare to draw new congressional and legislative district lines during a special session this fall, The Nevada Independent is bringing you a three-part series to explain why redistricting matters, how the process has historically worked and what to watch for in this year's redistricting. This is Part II. Read Part I here and Part III here.
Threats, lobbying, accusations of tyranny, dealmaking and eventually litigation are all part and parcel of Nevada's redistricting process, which was contentious even before the state's population grew large enough to warrant more than a single U.S. House seat.
The state's existing political districts are generally considered fair, drawn by a court-appointed panel of three special masters in 2011. But getting to those maps took years of incremental changes and pushback against practices resulting in unequal representation, from multi-member districts, incumbent protections, wide variances in population between districts and the practice of granting every county a state Senate seat, which was struck down less than 60 years ago.
The advent of the internet and computer aids in drawing maps is credited with helping reduce population variances and better balance districts, but those tools remain far from a cure-all. Every redistricting session in Nevada since at least 1981 has ended in litigation, led to a special session, or turned into a "session from hell," in the words of former Legislative Counsel Bureau Director Lorne Malkiewich.
Below, The Nevada Independent explores Nevada's redistricting history.
Ground rules and early history
The state Constitution lays out ground rules for the reapportionment and redistricting process, including limiting the combined number of Assembly and state Senate members to 75 and mandating that the number of senators be somewhere between one-half and one-third the number of Assembly members. The state has 21 state senators and 42 Assembly members.
The Constitution also explicitly requires representation to be "apportioned according to population" and for the federal decennial census to serve as the "basis of representation" for legislative redistricting.
However, according to a history of legislative redistricting authored by members of the Legislative Counsel Bureau's (LCB) Research Division, those constitutional provisions were "routinely ignored" in Nevada's first decades of statehood.
Between 1919 and 1965, each of the state's 17 counties was apportioned one member of the state Senate and at least one representative in the Assembly, regardless of the county's population. The number of legislators routinely shifted throughout the first decades of Nevada's history — largely following the state's boom-and-bust mining economy — from a low of 45 between 1893 to 1899 — 15 senators and 30 members of the Assembly— to the constitutional maximum of 75 between 1875 to 1879.
In 1950, the state Constitution was amended to follow the practice in place since 1919 and explicitly allow for the continued practice of so-called "little federalism," or the equal representation of counties in the state Senate, at least one seat for every county in the Assembly and mandatory reapportionment following every decennial Census. The other, now conflicting, constitutional provisions were not taken out.
By the 1960s, the tides were beginning to shift. Lawmakers in the 1961 session kept to the same county-based seat apportionment, while granting a greater share of the legislative seats to growing Clark and Washoe counties — although the two counties still only represented about 57 percent of the Assembly, while containing three-quarters of the state's population.
But a run of landmark U.S. Supreme Court decisions in the early 1960s prompted two Clark County residents — Democrat Assemblymember Flora Dungan and Clark County resident Clare W. Woodbury — to file a federal lawsuit challenging the status quo in 1964.
In response, a federal court ordered the convening of a three-judge panel if the 1965 Legislature failed to adopt district maps aligned with the "one person, one vote" concept. Lawmakers in 1965 introduced six resolutions related to reapportionment, but only one was adopted — a resolution asking Congress for an amendment to the U.S. Constitution explicitly allowing state legislatures to be apportioned based on factors other than population. The proposal was never adopted.
Lawmakers adjourned without creating new district maps, and the federal court heard the case, ruling soon thereafter that Nevada's apportionment process was "invidiously discriminatory and unconstitutional," noting that only 8 percent of the population controlled more than half of the state Senate.
The court ordered then-Gov. Grant Sawyer to call a special session to draw new district maps, and lawmakers descended on Carson City in October 1965 for a special session that LCB researchers described as "characterized by anger, attacks on the U.S. Supreme Court, hostility and dismay."
After several weeks of debate, lawmakers finally adopted a plan, out of a pile of 20 different proposals, creating multiple multi-member districts and granting a greater share of seats to more populous Clark and Washoe counties. The federal three-judge panel "reluctantly" adopted the new maps, noting that lawmakers mostly came within statistical test limits on population majorities and variance ratios but remained "not the fairest and best plan that the Nevada Legislature could possibly enact."
A contentious and litigious history
The 1965 case was, however, just the start of controversy over Nevada's redistricting process.
The 1970s saw a move to more single-member districts — driven by Republican Assemblyman Frank Young — despite pushback from the multi-member Senate, which LCB researchers said resisted the change "largely because that system protected incumbents in both Las Vegas and Reno who lived in close proximity to each other."
That split between single and multi-member districts, along with extreme population variances between districts, prompted further litigation in late 1971. But a federal court largely upheld the plan for multi-member districts, ordering a few small changes to correct population deviations in several rural districts.
The 1981 redistricting process lacked "major" conflicts, LCB researchers said, despite lawmakers adding a new U.S. House seat, one state Senate seat and two Assembly seats to account for continued population growth in Clark County.
And while no litigation was filed in the 1990s over the state's redistricting plan, the process was still described by LCB researchers as "controversial with partisan and regional concerns." Malkiewich said that session — the last redistricting before a constitutional change required a hard stop to the legislative session after 120 days — became colloquially known as the "session from hell."
With no end date and fights over a business license tax proposed by then-Gov. Bob Miller and tax burdens between urban and rural counties, the session dragged until June 30 — nearly a month after the 120-day mark. Malkiewich said it was a prime example of how redistricting can end up as part of the legislative political calculus.
"Sometimes it's put this way: We're not going to vote for reapportionment until we have these other issues worked out," he said.
Legislators in 1991 had to grapple with a loss of seats in Washoe County, which was outpaced in growth by Clark County, and the advent of redistricting software for computers, which helped lower population variances between districts. Close partisan margins in both legislative chambers eventually led to a mix of single- and multi-member districts in the Senate, and multiple districts not "nested" in the boundaries of larger districts.
The new millennium brought new redistricting challenges. Nevada's population boomed through the 1990s — growing by more than 800,000 residents, including 635,000 in Clark County — earning the state a third congressional district. The size of the state's Latino population tripled over the decade, and growth in urban areas translated into fewer rural districts.
With split party control of the Legislature, the redistricting process wasn't completed before the end of the regular 120-day session — leading then-Gov. Kenny Guinn to call a special session in 2001 focused on redistricting and a handful of other issues. The final, approved maps kept the base number of lawmakers intact, shifting several seats to Clark County and largely moving to single-member districts, other than two multi-member state Senate districts. Assembly district population variants topped out at 1.97 percent, and Senate district variances included a maximum range of 9.91 percent.
With the advent of and advances in computer mapping technology, Malkiewich said, LCB hired and assigned computer experts to each caucus for redistricting purporposes for the 2001 session and also opened a room in the legislative building where members of the public could draft and submit proposed maps. The final adopted legislative maps for the Assembly and Senate were completed "with virtually no consideration" to other boundaries, he said, irking election clerks and creating a huge number of precincts with distinct boundaries.
The 2011 redistricting process again led to conflict and, ultimately, litigation. Facing many of the same issues from a decade prior — including rapid population growth and the addition of a fourth U.S. House seat — Democratic majorities in the Legislature saw their proposed congressional and legislative maps vetoed by then-Gov. Brian Sandoval, a Republican, in the waning days of the legislative session. Maps for Board of Regents districts were signed into law by Sandoval.
With no special session called, the process spilled over to the courts. District Court Judge James Russell appointed a panel of three "special masters" tasked with finishing the redistricting job. The three were given specific criteria: Balance all four congressional districts equally by population; ensure a no more than 2 percent deviation in population between legislative districts; maintain compact and contiguous districts; consider communities of interest and pre-existing political subdivisions; avoid contests between incumbents; and nest Assembly districts within Senate districts.
After several public meetings and feedback from Russell, the special masters filed their proposed maps in October 2011 — maintaining, for the first time in state history, Assembly districts fully nested inside Senate districts and no multi-member districts. Each of the state's four congressional districts had a deviation of only a single person from the ideal population, and the range of population deviation in the Senate, 0.8 percent, and Assembly, 1.33 percent, remained small.
No additional legal challenges were filed to the proposed maps, which took effect for the 2012 and subsequent elections — a point of pride for the drafters.
"We got to a result that at the time everybody seemed to be OK with," attorney and former special master Thomas Sheets told the Associated Press in 2017.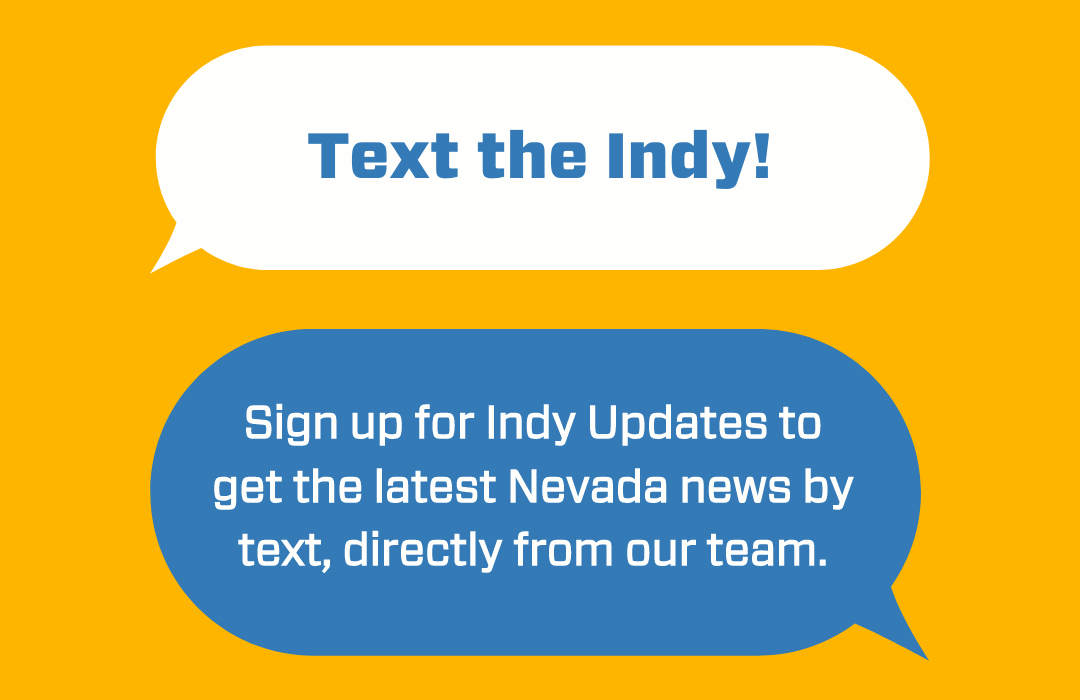 Featured Videos