Redistricting: The maps are not the territory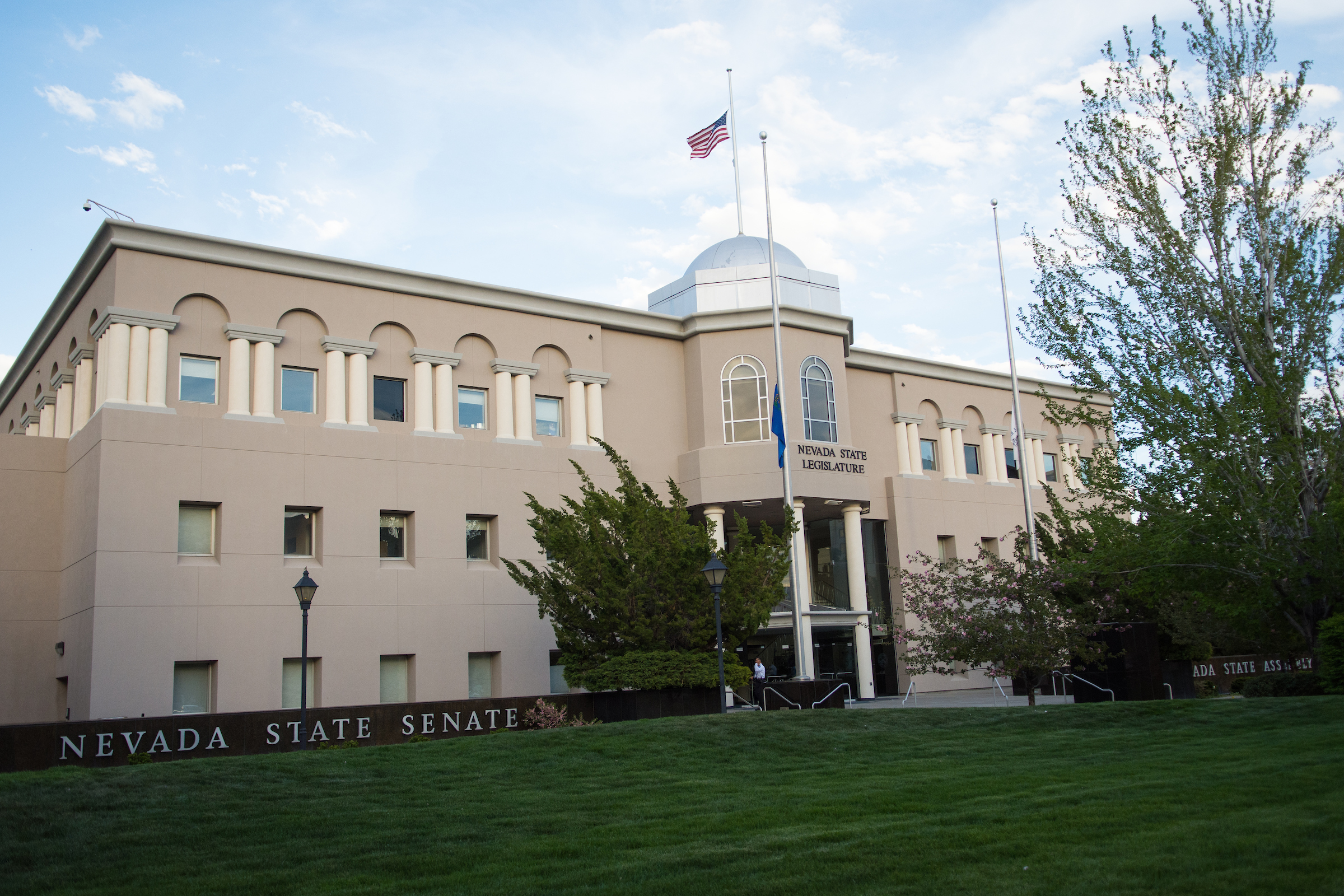 By Bradley Schrager
In early November, the Nevada chapter of the League of Women Voters filed a petition with the Secretary of State to amend the state constitution to form an 'independent citizens commission' responsible for drawing the maps for legislative and congressional redistricting. If enough valid signatures are gathered between now and next June—97,598 signatures is the threshold—the measure would have to pass twice, at the 2020 and 2022 general elections in order to become law.
Although redistricting is already the task of the 2021 Nevada Legislature, the proposed measure would force a redundant round of further map-drawing in 2023.
There are a number of questions the League needs to answer for anyone thinking of supporting this initiative, and chief among them is why it has apparently permitted the Nevada Republican Party to hijack its good name. After decades of nonpartisan activity, it either has licensed itself out to GOP opportunists willingly, or has permitted itself to serve as host to some very dull right-wing parasites. This petition is now—it can hardly be denied, for anyone paying attention—a Republican ballot measure.
But as for substantive questions, what problem are you trying to solve with a redistricting commission? Has Nevada been plagued with the sort of hyper-partisan gerrymandering over generations that led to maps in North Carolina or Virginia being struck down by courts? That doesn't seem like the case. One cannot point to single-party control of questionable legitimacy here, like in those states, where dwindling vote counts still resulted in majorities engineered by weak political parties. Nevada's electoral swings over the years have come more or less organically, not immediately after or as a result of any redistricting.
In 2011, split government led to court-dawn maps, after a gubernatorial veto. The resulting maps were close to what the Democrats had proposed, and the court accepted the efficient Democratic concept that two Assembly seats should be nested within every Senate district. In other words, there was no legitimate complaint that the process had been rigged unfairly. Ask yourself honestly, did Democrats end the decade with legislative majorities because they appealed to Nevada voters more successfully than did the GOP, or because of maps drawn eight years ago?
Don't like incumbents or the 'political class,' as a general rule? The mechanics of incumbent advantages in elections are built into campaigns, not just geographic districts. Incumbents have resources and recognition that are, and always will be, difficult to overcome. And more than a decade of term limits in Nevada has led, quite clearly, to more rapid turnover in legislative offices—even faster than just the 12-year term limit, as elected officials seek opportunities as they arise, not just at the close of final terms.
Do you want lower registration advantages in new districts, so we have closer races at the polls? That seems to reflect some misplaced faith 1) that you can actually arrange closer races to suit your tastes, and 2) that closer races make better politics, or result in more responsive or enlightened government, when it is just as likely that it will require more money in politics and encourage more shrill campaigning. Unless the League has a simultaneous plan simply to manufacture more Republicans across the state, this is just technocratic arrogance. How is this petition anything other than an artificial propping-up of a Nevada GOP that has shown neither the organizational ability nor the political will to attract a growing number of voters to its platforms and candidates?
Seen that way, it is no surprise that Republican donors and operatives attached themselves to this 'independent' effort from its inception, and appear to be involved in every step of the development of this initiative petition. Those types are craven but not stupid, and they know an opportunity, a shortcut, when they see one. This is a chance for the GOP to gerrymander—to gain redistricting advantages unwarranted by electoral performance—while fighting publicly under a deceptive anti-gerrymandering banner. That sort of cynicism normally, and rightfully, goes unrewarded.
Do not forget that this is a GOP that attempted to force mid-decade redistricting in 2015, when fleetingly in the majority, and followed that up with the risible recall campaigns against three sitting state senators. Now it's 'nonpartisanship' and 'good government' for all, is it? You can try to sell that, just as President Trump can try to sell his general concern for worldwide corruption while heading a voraciously kleptocratic administration, but do not expect voters to be so easily misled.
But if this commission proposal is a solution to a nonexistent problem, attracting the usual political reptiles, how would it actually work, by its own terms.
Not very well. The commission itself is situated in some strange, new, invented political branch, both in and out of the Legislature, an unelected tribunal exercising what the petition labels 'legislative functions.' This already renders it constitutionally suspect.
The appointment process for commission members is a hash. Four political appointees will appoint three further members who, apparently, are not permitted to have been interested in politics much at all. None of them can even have been registered with a major party for four years previous, a requirement that seems to indulge rather than dissolve the idea that party registration is an indelible and disfiguring aspect of one's self these days.
Any final plans for district maps must garner the votes not only of a super-majority of commission members (5 of 7), but also must have those votes spread among its GOP, Democratic, and nonpartisan members. This may sound like it encourages earnest cooperation, but it also serves as an easy veto; any party can withhold its approval of any proposal which it does not like, and force map-drawing into court. Let me restate that: This plan to bring both independence and fellowship into redistricting contains within it the express, immediate ability of its partisan participants to wreck the process entirely, for any reason or no reason at all.
The League's proposal creates a questionable constitutional body; arranges its membership haphazardly; permits no-fault veto of its maps by any dissatisfied party; and ends up exactly where we were in 2011, in district court. It rewards poor electoral performance, and therefore probably discourages the self-examination, reform, and renewal that all political parties periodically must undergo. It is neither accurate in its diagnoses nor healthy in its prescriptions.
So enough with the posturing about independence and floating above the partisan fray. Enough with the clichés about maps drawn in "smoke-filled backrooms," as the League says on it blog, an image as tiresome as "cigar-chomping union bosses." The League ought, more profitably, declare exactly what its deeper concerns are regarding our elections and politics, and then engage on changes that would address them with as many people as it can. This redistricting commission proposal, however, declares little and fixes even less, and turns its nonpartisan label into a hostage the League of Women Voters has handed over to fortune.
Bradley Schrager is an attorney with Wolf, Rifkin, Shapiro, Schulman & Rabkin, LLP. He formerly served as general counsel to the Nevada State Democratic Party.
Comment Policy (updated 4/20/2021): Please keep your comments civil. We reserve the right to delete comments or ban users who engage in personal attacks, use an excess of profanity, make verifiably false statements or are otherwise nasty. Comments that contain links must be approved by admin.