Reducing consumptive water use must be our main focus to safeguard Southern Nevada's economic stability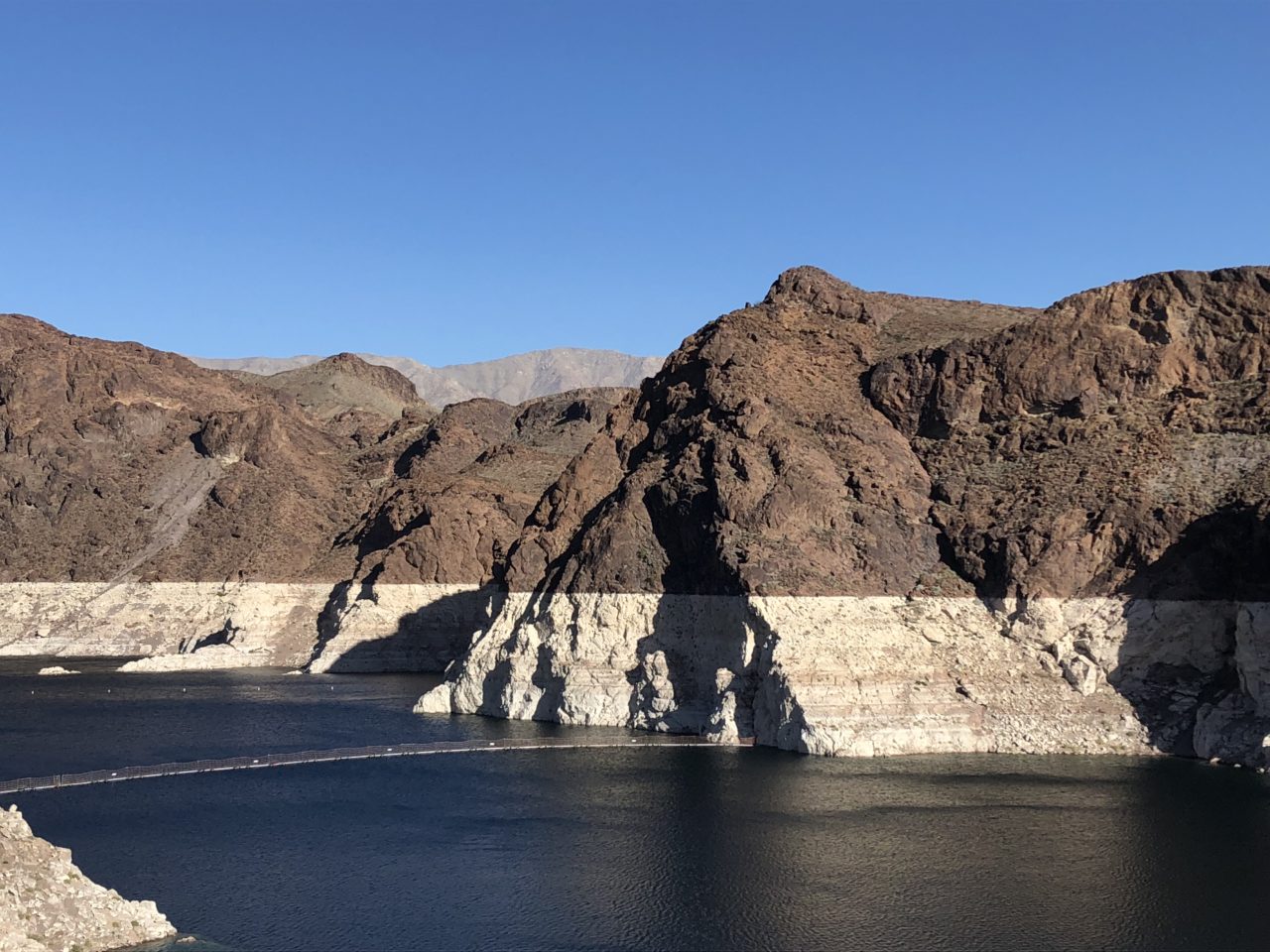 I have lived in Las Vegas and have worked in the development industry for 30 years. Since day one, water has been an important issue. The current volume of Lake Mead compared to years prior is clear evidence there is a serious water issue. Residents, businesses and all those who depend on the Colorado River should be paying close attention to the facts and focusing on conservation policies that will help ensure we utilize our water in the most responsible way possible to preserve our future.
As many concerned citizens understandably fear for what's in store for our future, I believe it to be extremely important we remind the public of the many policies and safeguards that have existed for a very long time. It's disappointing to hear the amount of misguided chatter surrounding water use, or to see fingers pointed at industries and organizations that have long been ahead of the curve and continue to champion extremely proficient water efficiency in our unique area of the country.
The home building industry, for example, has answered its calls of responsibility. In addition to the frequent installation of the most water efficient indoor fixtures in the market today, it should be noted that truly wasteful consumptive water use, such as front yard turf lawn installation, has been eliminated from new home building for nearly 20 years. We're proud that we played our role in changing the standard American mindset to match climate conditions in the Mojave Desert.
Our community cannot afford a thirsty front lawn in front of every house – on every block. Instead. Most Nevadans agree that a home can look just as beautiful with thoughtful, drought-tolerant landscaping supported by the Southern Nevada Water Authority. And now, residents who purchase new homes cannot install turf in backyards either. The Southern Nevada Homebuilders Association and its members are proud to do our part to significantly reduce the little consumptive use of Colorado River water used in new residential construction.
In 2022, a study from Applied Analysis sought to show how water use among residential properties in Southern Nevada has evolved over time. The results indicated that newer homes are much more efficient in water use when compared to older properties, which is even more telling when coupled with the fact that homes built in 2019 are larger than older homes. The study showed newly built homes used approximately 38.3 gallons per square foot compared to 75.9 gallons per square foot for older homes – a nearly 50 percent reduction.
Our water authority is leading the nation in their water conservation efforts, and has been for decades. Other states should follow their example. Not enough credit is given to the complex closed-loop system that is responsible for recycling 99 percent of Southern Nevada's indoor water use. Most people would likely be surprised to find out that most of the water used in new homes comes from indoor use, such as showering and preparing food. Other states that depend on the Colorado River would benefit from embracing Nevada's adoption of return-flow credits that allow nearly all indoor water to be captured and reclaimed through the wastewater system, replenished through a water treatment facility and returned to Lake Mead.
New home construction cannot move the needle on water conservation alone. Almost all water used in today's built homes is returned to the lake and is not affecting the lake level. With only 14,000 new single-family homes coming online each year, more should be done, focusing on consumptive use, in the 850,000 plus units across Southern Nevada as well as in commercial and industrial developments.
Even with the actions taken over the past 20 years, there is still more work to do in educating the community. It is clear that consumptive water use is still an area that needs the most improvement, and I urge the public to turn their attention to what is wasted outdoors and lost forever.
Change your irrigation controllers, find and fix leaks where they may exist, encourage your HOAs to remove non-functional turf while you can still take advantage of the rebate, and avoid the flood of wasted water in gutters that I see everywhere, especially in pre-2003 neighborhoods. It is crucial that we all do our part to ensure wastewater associated with the growth of Las Vegas is captured, treated and returned to the Colorado River.
Nat Hodgson is CEO of the Southern Nevada Home Builders Association.

The Nevada Independent is raising $200,000 by Dec. 31 to support coverage of the 2024 election.
Tax-deductible donations from readers like you fund this critical work.
If you give today,your donation will be matched dollar-for-dollar.
Give + Get Matched
Featured Videos