Reducing quality public school options to a mere "Hobson's Choice" is bad for students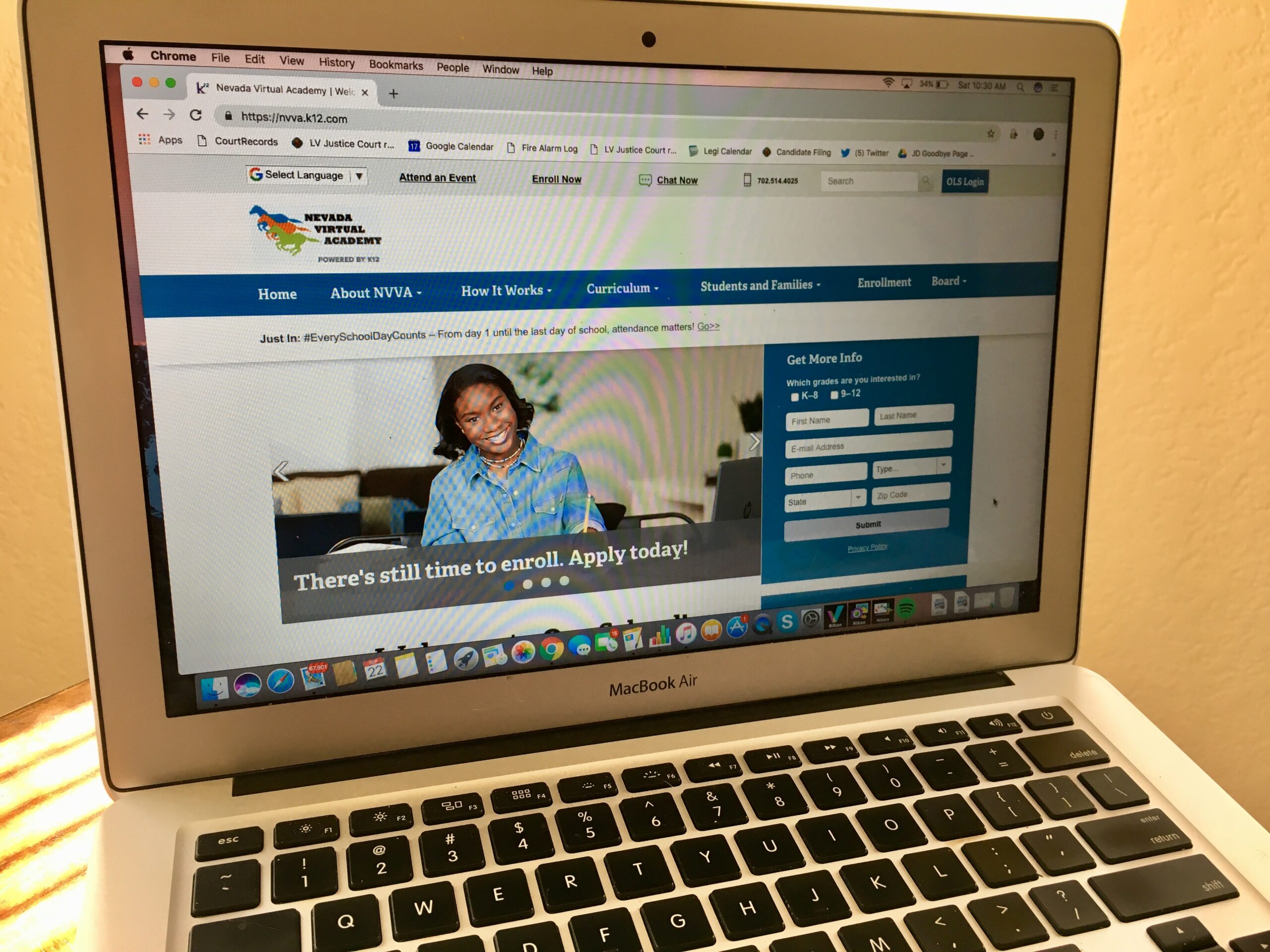 By Jason Guinasso
This op-ed will address three things that are getting in the way of intelligent discourse about charter schools and school choice in Nevada and elsewhere. First, I'll dispel the often-used but irrational argument for "school choice" merely for school choice's sake. Second, I'll unpack the political interests and funding behind one particularly disingenuous and harmful "school choice" message as it relates to underperforming virtual schools. Third, I'll show how that message conflicts with the worthy mission and objectives of the State Public Charter School Authority (SPCSA).
The term "Hobson's choice" is often used to mean an illusion of choice. Hobson is said to have had a large stable of some 40 horses. This gave the appearance to his customers that, upon entry, they would have their choice of horses, when in fact there was only one: Hobson required his customers to choose the horse in the stall closest to the door regardless of the quality of the horse.
Unfortunately, some in the "school choice" movement have reduced the meaning of "school choice" to something like a Hobson's choice. School choice just for the sake of having a choice is not the point of school choice. As the late Chris Farley once (sort of) said in the movie Tommy Boy, "Hey, if you want me to take a dump in a box and call it [school choice], I will. I got spare time. But for now, for [the sake of parents], for [our children's] sake, ya' might wanna think about [advocating for] quality [choices] . . ."
Those of us who care deeply about the effective education of Nevada's children must remain committed to providing a variety of high quality public school options not for the sake of choice itself, but so parents from every single demographic category have good and meaningful choices for their children's education. I strongly encourage school choice advocates to stop railing about the right to have a choice as if the quality of those choices don't matter.
We must do this, even in the face of the baseless vitriol and destructive tactics of organizations such as the National Coalition for Public School Options (PSO).
In a series of recent articles in the Las Vegas Review-Journal, complaints lodged by the PSO against the Nevada State Public Charter School Authority (SPCSA) – of which I am the chair – were highlighted. In summary, the allegations focused on information acquired through public records requests in an apparent attempt to prove that the relationship between SPCSA staff and NACSA (National Association of Charter School Authorizers) somehow unduly influenced the manner in which SPCSA awarded certain contracts — and also influenced how the SPCSA handles accountability of virtual public charter schools. In outlining its claims the Nevada Chapter of PSO, called "Nevada Parents for Online Education," claimed to be speaking for Nevada parents when summarizing their position on social media by stating, "Parents are urging state officials to examine NACSA's influence and assess if they are buying access."
First, a few facts. The SPCSA is the statewide agency that "sponsors" or "authorizes" public charter schools. For the 2018-2019 school year, the SPCSA is overseeing 31 public charter schools, consisting of more than 50 campuses and serving more than 43,000 Nevada students in Las Vegas, Reno, Fallon, Elko and Ely. Enrollment in public charter schools is third in line behind only Clark County School District (the fifth largest school district in the country) and Washoe County School District (serving approximately 60,000 Nevada students). For comparison, rural school districts in Nevada – school districts other than Clark and Washoe – average 3,100 students each.
As a public charter school sponsor and authorizer, the SPCSA approves new charter schools, allows for expansion of grade levels or new charter campuses, and approves (or declines to renew) public charter school contracts (i.e., the "charter") at the expiration of a charter school contract's six-year term. The SPCSA is also vested with the power to "terminate" a charter school's contract – in other words, close the school – during the six-year charter term because of academic, financial or organizational underperformance.
The ability of the SPCSA to terminate a public charter school contract mid-term is central to the angst underlying the false narrative that PSO is attempting to push. PSO has vigorously attacked public charter school authorizers in a number of states that have initiated termination proceedings against one or more underperforming virtual schools — the group reportedly spent more than $2 million dollars for such advocacy in 2016 — while proudly proclaiming that it is fighting back "against threats to public school options." In actuality, the so-called "threats" are nothing more than public charter school authorizers holding the schools that PSO advocates for accountable for academic underperformance. 
This disconnect between public charter school authorizers legitimately attempting to hold underperforming public charter schools accountable for academic, financial or organizational underperformance and the PSO's complaints was recently highlighted in a thoughtful and well-written article from The 74 Million. The piece tracks PSO's tactics across three states – South Carolina, Georgia and Nevada. In each case, the PSO has alleged that public charter school officials are somehow "bought" — meaning wined and dined and/or provided personal payments — in exchange for awarding certain charter contracts, along with other allegations of unethical conduct.
The 74 Million article points out that while the allegations raised by PSO in South Carolina, Georgia, and Nevada have resulted in salacious headlines, the context of the allegations (and their timing) show that PSO's complaints only surface in states where charter school authorizers are, "attempting to enforce rules that could shut down for-profit online-only charter schools that posted abysmal academic outcomes year after year." All of the allegations follow the same pattern: 1. Charter school authorizers such as the SPCSA in Nevada attempt to hold sponsored public charter schools accountable for chronic underperformance. 2. PSO launches unfounded attacks against the charter authorizer and its employees, accusing them of violating state purchasing and/or ethics rules related to granting contracts.
Such allegations should not necessarily be summarily discounted but in Nevada's case, PSO's allegations are false. All public records requests submitted to the Authority by PSO have been fully and completely complied with, and all of the allegations leveled against members of the staff are completely unfounded. Accountability actions against virtual schools taken by the SPCSA are based on poor performance, period. 
It appears that PSO has forsaken any commitment to accuracy (or to the quality of their virtual schools) for the sake of protecting the monied interests to whom they are beholden. Although PSO refuses to acknowledge the relationship it has with K12 Inc. and also refuses to disclose its donors, 74's investigation documented a nexus including campaign disclosure forms, lobbyist reports, and IRS filings that show a financial connection.
PSO's recent attack on Nevada public employees who work for the SPCSA is simply a smear campaign designed to divert attention away from the underperforming virtual schools to which they are connected.
Public charter schools, just like every other public school here in Nevada, are funded through Nevada's Distributive School Account (DSA). These DSA payments vary based on the county where the public school is located and are made on a per-pupil basis. As an example, the Clark County School District receives approximately $6,000 per student, per year. Public charter schools – virtual or otherwise – receive these same per pupil DSA payments based on where the school is located. 
Virtual public schools – those public schools where students take courses online – receive the same DSA payments as traditional brick-and-mortar public schools. The difference, however, is that virtual schools typically have much lower operating costs. The windfall in public dollars this creates for virtual schools helps pay for PSO advocacy, a team of lobbyists, and lawyers to oppose any and all accountability work of charter school authorizers. This local trend is mirrored nationally: virtual schools enroll some 300,000 students and take in $1 billion in tax dollars every year. (See this transcript of an October 2018 earnings call with shareholders.) PSO is funded with these same dollars and deployed to execute on a coordinated advocacy strategy to protect their collective interests. 
It is an indisputable fact that public charter schools that employ a virtual program of instructional delivery have historically been among the worst academically performing public schools in the SPCSA's portfolio, and in some cases among the worst performing public schools in the entire state. PSO's mission of putting its funders' financial profits ahead of the academic needs of children is a blight on the educational community in this state. PSO's brand of advocacy demands "school choice" without any accountability for results.
Notwithstanding the hostile and shameless efforts of the PSO, the SPCSA board and staff take their authorizing and oversight role very seriously and will not be intimidated or deterred by PSO (or others) from the duty and responsibility to students and families in public charter schools under our jurisdiction, as well to the taxpayers of the state of Nevada.
Jason Guinasso is chair of the Nevada State Public Charter School Authority and serves as legal counsel for the Incline Village General Improvement District. He also is the managing partner for the Northern Nevada offices of Hutchison & Steffen in Reno and Incline Village.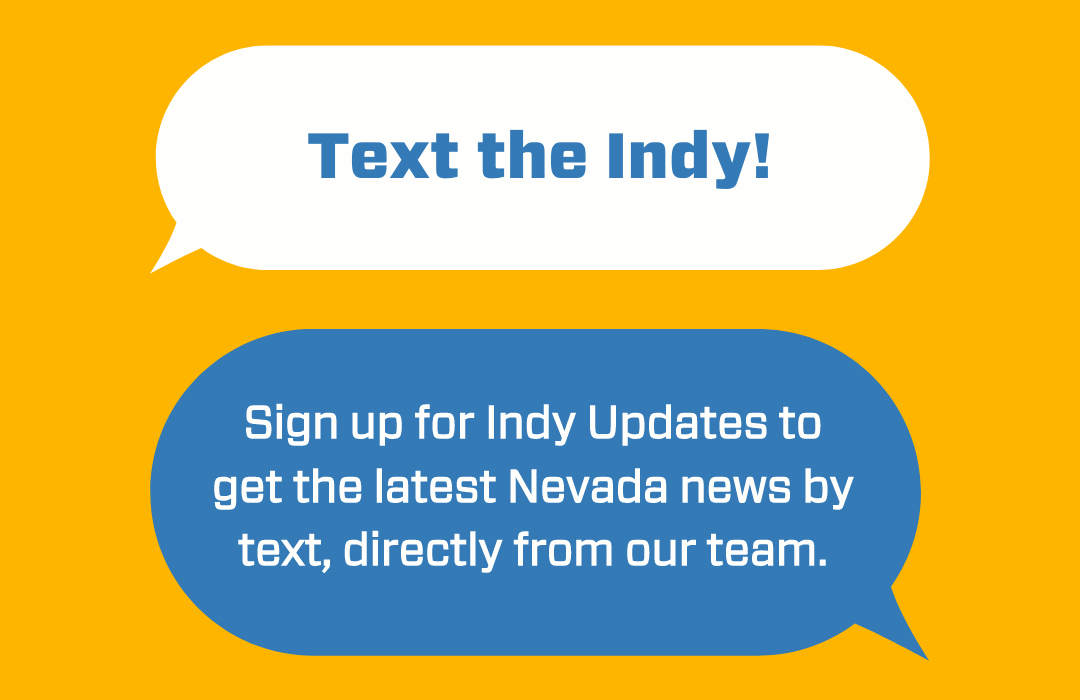 Featured Videos
Comment Policy (updated 4/20/2021): Please keep your comments civil. We reserve the right to delete comments or ban users who engage in personal attacks, use an excess of profanity, make verifiably false statements or are otherwise nasty. Comments that contain links must be approved by admin.