Regulatory tweak, backed by miners, conservationists, aims to direct more solar to scarred mining lands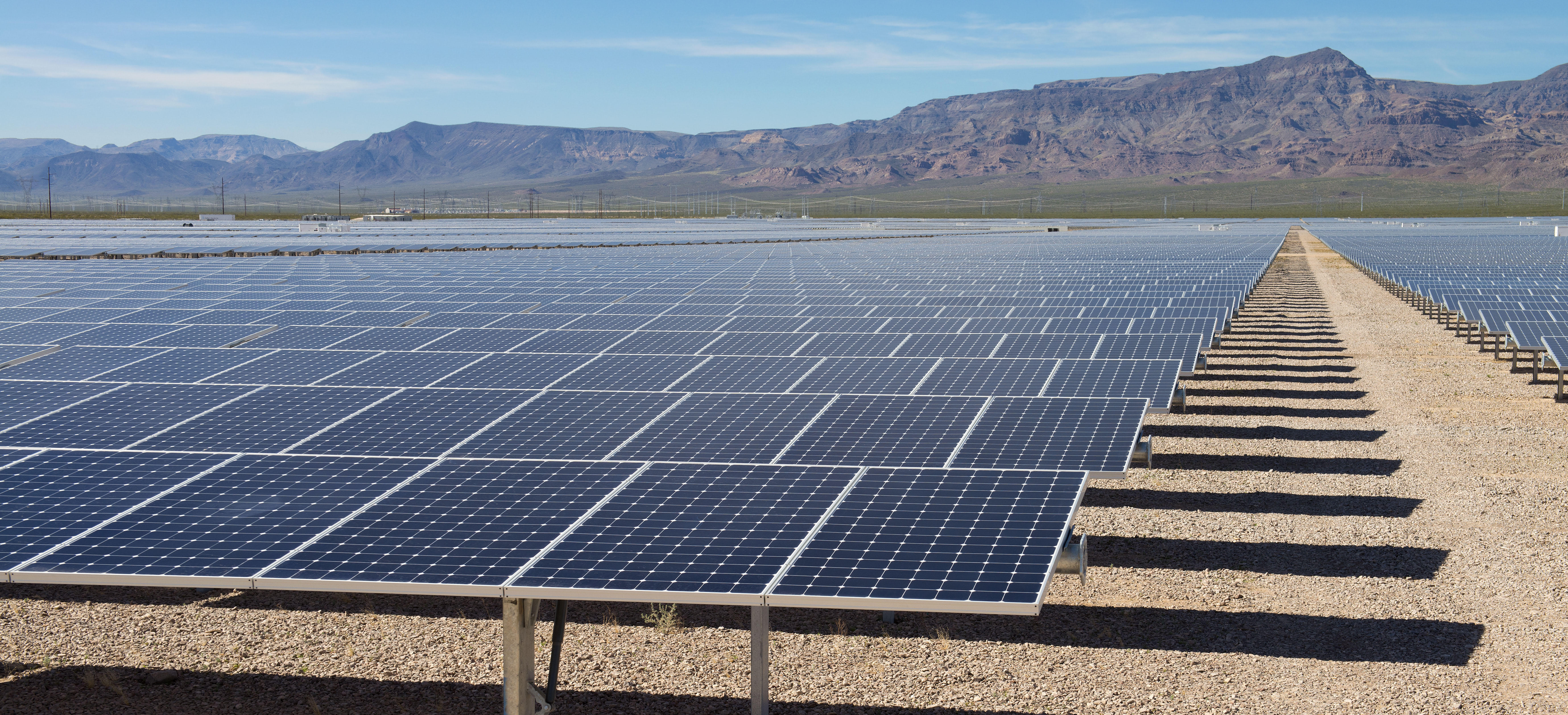 Outside of Beatty, near the section of Death Valley National Park that juts into Nevada, is a shuttered mine discovered in 1904 and taken offline by the Barrick Gold Corporation in 1999 after gold prices fell. So close to the driest spot in North America, the old Bullfrog mine happens to sit under another resource that Nevada has targeted for its economic development: the sun.
In 2004, the Environmental Protection Agency selected the mine as a pilot project in an initiative that aimed to restore scarred land for other uses like the construction of large-scale solar farms.
The idea of using renewable energy, such as solar and wind, as a post-mining land use is one that appeals to conservationists, regulators and miners, groups that might often find each other on opposite sides of a policy debate. Conservationists in the Mojave Desert, where millions of solar panels have come online in the past decade, have battled renewable energy developers over the impacts that the sprawling arrays have on the desert ecosystem. More projects, they argue, should be sited on or around former mines, where the land has already been disturbed.
In the past, only two mining operators have proposed renewable projects for wind and solar as a post-mining use in their reclamation plans, according to the Nevada Division of Environmental Protection. The Bullfrog mine is one of two operations to have proposed a renewable project, and it is still in the planning process. Last year, Barrick representatives said they were talking to renewable companies and studying the development, the Pahrump Valley Times reported.
"We are still in the process of evaluating redevelopment options for Bullfrog and continue to focus on maintaining compliance with our permits and on completing closure projects that minimize long-term risks to the environment," Barrick spokeswoman Leslie Maple said in an email. "We agree that lands previously impacted by mining may offer a viable approach to supporting renewable energy and storage in Nevada. Bullfrog is currently the only Barrick site in Nevada far enough into closure status for us to be considering redevelopment options."
There remain a number of barriers to building renewable projects on mines and some argue solar developers are still hesitant to consider the concept. But in late June, a Nevada regulatory commission backed one policy fix that could encourage more post-mine solar development.
The State Environmental Commission voted June 27 to approve a regulatory change that includes renewable development as a potential use for mines after they have been closed. Where the law had been vague, the language, which needs final approval from the Nevada Legislative Commission, makes it explicit that solar could be a permissible post-mine activity.
"It seemed like a no-brainer," Joe Sawyer, the state's reclamation regulator at the Division of Environmental Protection, told the Las Vegas Review-Journal. "The main focus of the reclamation branch is to see that mines are reclaimed to a productive post-mining land use."
The Nature Conservancy and the Nevada Mining Association first proposed the change to the division with the goal of calling out renewable development in the regulation, given the state's focus on bringing more solar energy resources online. The current regulation lists "grazing," "agriculture," "recreation," "industry" and "wildlife habitat" as acceptable post-mining uses for disturbed land. By calling out "renewable energy," instead of letting the option exist implicitly under "industry," the groups hope to raise awareness that solar arrays can be sited at old mines.
"My hope with this is it is kind of a first step," said John Zablocki, Southern Nevada Conservation Director for the Nature Conservancy. "My outlook is I would like to see as much [solar development] as possible be absorbed on lands that are already impacted."
Zablocki first came up with the idea when he'd fly across the state and see the land pockmarked by former mines. He said he'd wonder why more sites weren't being reclaimed as solar fields.
"I started asking why this isn't happening in Nevada," Zablocki said.
The Nature Conservancy commissioned a report from the University of Virginia's Environmental and Regulatory Law Clinic. One suggestion in the report was to identify renewable energy as a permissible post-mining use in regulations. The report, dated May 2017, found that "changes to Nevada's mining regulations may nudge more companies" to pursue solar projects.
The Nature Conservancy then approached the Nevada Mining Association as a partner in pitching the language change to state regulators and the environmental commission.
"As Nevada appears to be on the cusp of being a major renewable energy producer, I think there is some great opportunity here," said Dana Bennett, president of the mining association.
Bennett noted that other types of energy production, including wind power or even hydropower, might be options.
Other conservation groups also applauded the language. Laura Cunningham, a co-founder of Basin and Range Watch, a nonprofit that has opposed solar and wind projects in the Mojave Desert, said she's hopeful the language change moves more development on scarred land.
"We have been trying to talk about this for 10 years now," Cunningham said. "To have it come up now and be part of the bigger discussion is progress."
The next step, Zablocki said, would be to create pilot projects.
But the language change alone is not a "silver bullet." There remain several barriers to siting solar projects on an old mine. Much of that has to do with the economics of the solar industry. The price of solar has dropped so dramatically that developers are always looking for ways to save on fixed costs, and a big one is land. Solar developers often believe that they can get a better deal by leasing undisturbed federal land instead of approaching former mine operators.
Another challenge is that many mines themselves are located on federal public land, which is predominant in Nevada where federal agencies control about 80 percent of the entire state. That adds additional regulatory complexity to how a future solar project might be developed.
The Nature Conservancy report noted that often financial incentives are missing for both solar and mining companies. It suggested that the Legislature could provide additional financial assistance for the projects through a revolving loan fund for the state's brownfield program, tax incentives and liability relief to solar companies that develop on contaminated properties.
Yet the report notes that companies often perceive these concerns to be greater than they are.
"The risk that a developer will forgo an opportunity to redevelop a mine site is especially high in cases where undisturbed...property for a solar project is available elsewhere," the report said.
It adds in bold italics: "To the extent perceived fears cause interested parties to overvalue the cost of regulatory uncertainty, misinformation may be preventing development."
At the same time that siting a solar plant on an old mine can be more complicated, there are several reasons why it can be advantageous. Even though they are in remote areas, mines, which often consume large amounts of power, are typically located near power lines. That can help reduce solar developers' costs. It could also reduce the reclamation bond for mining companies that would no longer need to pay for the removal of electrical infrastructure after a mine closes.
In other states, several post-mining solar projects have been completed or proposed. Through an EPA program to incentivize solar on old mines, a project was completed in Questa, New Mexico to create a large solar field on a former open-pit Molycorp Mine. In March, a company announced a solar field would replace a coal mine in Washington, the Associated Press reported. Backers of the new language hope to see more announcements like that in Nevada.
And there are signs of interest from industry, both from miners and solar developers.
Tim Dyhr, vice president of environment and external relations for Nevada Copper, said the company's Pumpkin Hollow mine operation, which is expected to come online near Yerrington in 2019, has not only considered solar as a form of reclamation but also to help power the mine.
Nevada Copper, Dyhr added, has been approached by funds looking to invest in solar.
No decisions have been made yet about if the company will site solar. Because mines need power 24/7 — not only when the sun is shining — Nevada Copper is watching to see how the economics of storage devices change in the next few years. Increasingly, solar developers are building projects that include batteries that store excess solar produced in the day for use at night. He said there are up to 200 megawatts of solar potential on the land Nevada Copper owns.
"A number of things have to come into place to make that happen," he said.
Dyhr, who sits on the mining association's board, said he expects his industry to be interested in converting mine sites into solar projects. He said that from a federal land planning perspective, it makes more sense to site solar on already disturbed land than on land that is undisturbed.
"That would be the key benefit to society," he said. "Why disturb more land?"
Update: This story was updated on Monday, July 30 at 9:04 a.m. An earlier version listed a former title for the Southern Nevada Conservation Director at the Nature Conservancy.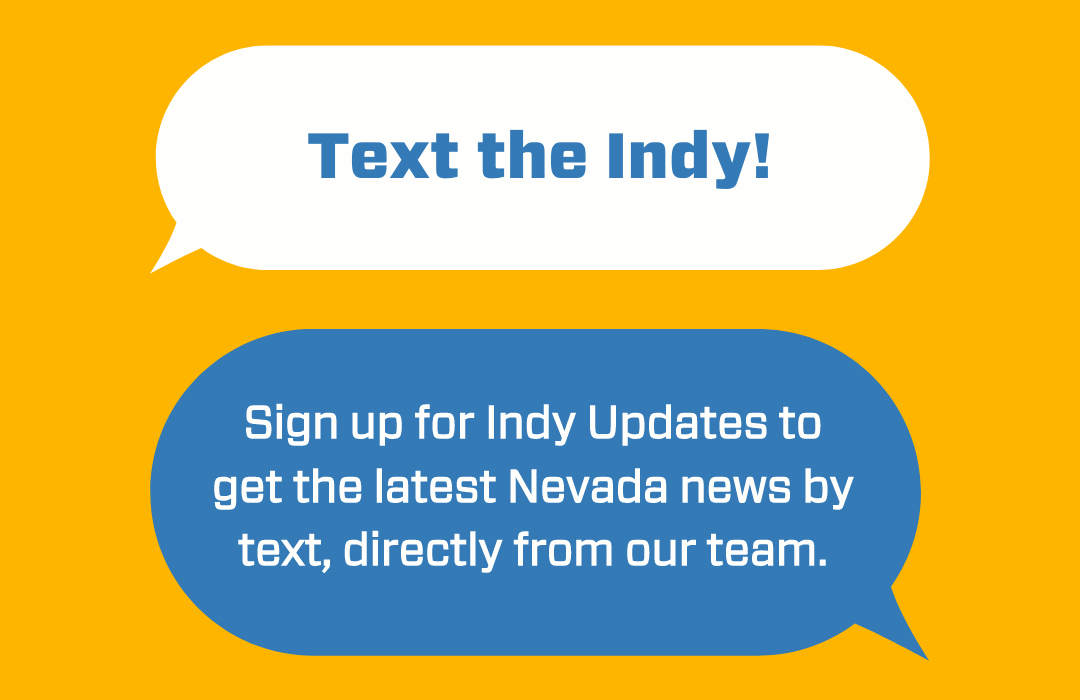 Featured Videos