Rehydrating Nevada's riparian areas, one beaver at a time
Considered a nuisance for decades, Nevada beavers are now seen as key to restoring the state's damaged riparian areas.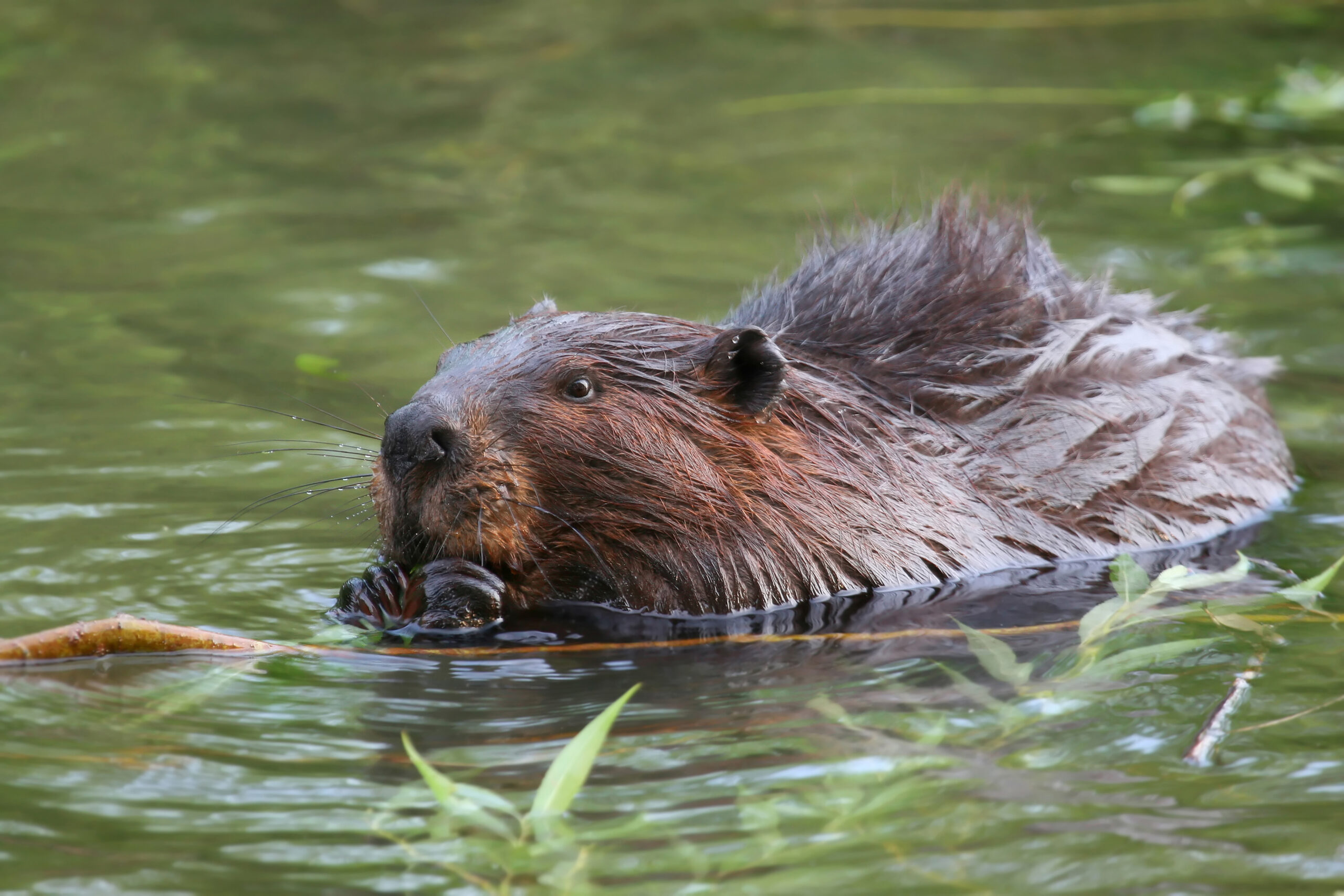 Lush, green grasses and willows line the edge of Elko's Susie Creek. Water gathers in deep, slow-moving pools.
The ribbon of green and blue that winds through the Northern Nevada desert stands in stark contrast to the surrounding sagebrush, providing sanctuary for fish and waterfowl.
It wasn't always that way.
Three decades earlier, in the late 1980s, Susie Creek was just a sliver of water slicing through a barren gravel bar. There was not a willow or sedge in sight.
That was before the beavers returned.
Native to North America, beavers once covered much of the continent, including portions of present-day Nevada. Estimates put the number of beavers nationwide at about 55 million before European settlement.
By the end of the 19th century, trapping had decimated beaver populations. Good sources of fur and oil, they also were competitors for land desirable for ranching and agriculture. With increased agricultural and urban development, groundwater pumping and irrigation diversions altered many of the streams the few remaining beavers called home.
Where the beavers remained, they were often viewed as nuisances to ranchers, given their propensity for damming up moving water.
But over the past few decades, beavers have bounced back as most public and private land managers now realize the rodents are more than a source of fur and oil — they are a critical component to healthy riparian ecosystems. They can reduce erosion, raise the water table, improve water quality and expand floodplains and wetlands — many of the same goals of riparian restoration projects.
Many Nevada ranchers are realizing that if they want healthy waterways on their grazing allotments, they need to also want the large rodents – or at least a simulation of them — on their property.
This realization has given beavers a new reputation in agricultural areas across the West. In a generation, the rodents have gone from being perceived as pesky nuisances to critical landscape components.
"It's hard to talk about beaver without talking about taking care of the streams," said Carol Evans, a retired Bureau of Land Management fisheries biologist who spent her career helping restore overgrazed creeks throughout Elko County. "You just can't have one without the other."
In Nevada, beavers naturally occur in the Humboldt River Basin, along the Colorado River and in the streams and tributaries of the Snake River.
In those watersheds and beyond, the Nevada Department of Wildlife (NDOW) is building beaver dam analogs — mimicking the beneficial effects of the rodent's dams —and taking the first steps toward reestablishing habitat to support beavers where populations had been driven out.
"We're kind of in the midst of a beaver enlightenment. It's neat," Evans said. "People are understanding all the ecological benefits of the beaver."
But, like everything else, beavers come with a downside. As their numbers increase, they are expanding into urban areas such as Reno, where they aren't restoring watersheds — they are just, well, still considered a nuisance.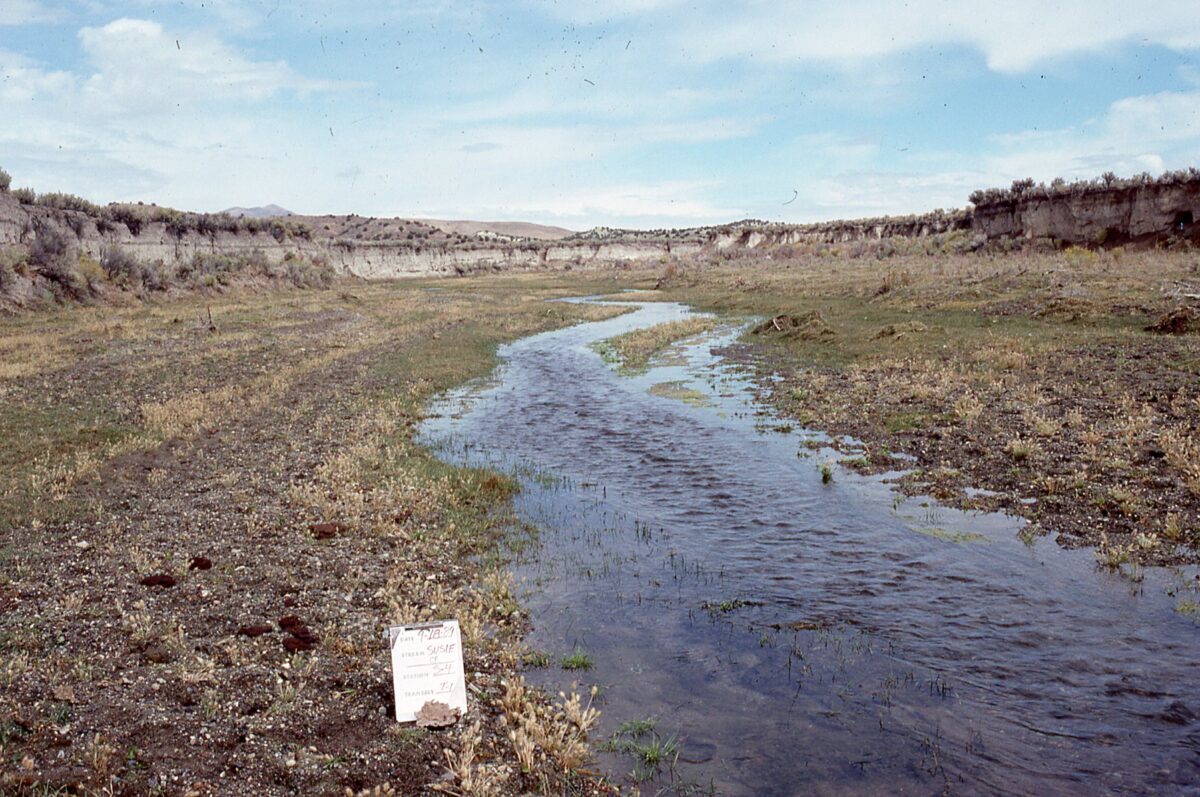 A cultural shift
Driving a load of dynamite back to Elko's Maggie Creek Ranch from Battle Mountain, Jon Griggs knew one thing: Keep the dynamite and blasting caps separate.
It was around 1990, and he'd just been hired at the nearly 200,000-acre ranch — the same one Susie Creek runs through — as a cowboy. One of his first jobs at the ranch was to blow up a beaver dam on Maggie Creek.
"We had sticks flying up in the air, we had big booms, but we really didn't do much because we had no idea what we were doing," Griggs recalled.
The general attitude of ranchers toward beavers is changing, but for a long time they were "the devil," according to state biologist Madi Stout. This was largely due to the rodents' proclivity to build dams wherever they found water, including irrigation ditches and canals designed to deliver water without barriers.
"Anytime they hear running water, it's a bat signal to them to build a dam," she said.
Beavers build dams to create ponds where they can construct lodges. The ponds and lodges provide protection from predators.
In the early 1990s, Evans approached Griggs to talk about the way cattle grazed on Maggie Creek Ranch. The ranch operated on a rest-rotation grazing system, but riparian areas including Susie Creek were almost always grazed all season long. Formerly lush riparian areas had morphed into barren patches of dirt around the creeks.
What if, she proposed, the ranch avoided grazing cattle along the creeks during the hottest months of the year? Plants along the streams would have an opportunity to regrow, the land could start to recover and the streams could heal.
The first year, native grasses came back. The second year, other flowering plants returned. It takes about eight to 12 years to restore a riparian plant community back to a level that attracts beavers. By the early to mid-2000s, Susie Creek was increasingly healthy and beaver populations were rebounding.
Griggs was hesitant to let the rodents return but did so at Evans' encouragement.
"We let 'em go," he said. "And thank God we did. They did some phenomenal work for us."
Fast forward three decades, and Griggs is now the manager of Maggie Creek Ranch, president of the Nevada Cattlemen's Association and one of the most prominent voices in Nevada ranching. He still wears a beaver felt hat, but he's also somewhat of a spokesperson for the positive work beavers do.
"It took all of us a cultural shift. We just didn't get it," said Griggs, 60, who has spoken at environmental symposiums across the nation. "My generation and probably the generation before me kind of got here when beaver were gone."
Over time, Griggs came to see beavers as a way to restore wetland areas, a sentiment he says many ranchers now share.
"You think of the creek just as the water you can see, but a healthy creek is the water you can see and a big sponge of water beneath it that hydrates the whole flood plain," Griggs said. "Beavers, when they slow water down and back it up, they hydrate that sponge, and it allows for riparian vegetation to expand. For us, that means we get areas of green when nothing else is green."
But beavers aren't a cure for all Nevada's riparian ills and cause problems in some areas of the state, according to state furbearer biologist Russell Woolstenhulme.
He's responded to calls at Wild Island, a water park in Sparks, because beavers were cutting down trees in the parking lot. He's received calls in arid Palomino Valley with reports of a beaver walking down the road, searching for a new place to build a dam.
"They're absolutely amazing — but throwing beaver at every problem — everyone else wants to throw beaver at it and walk away. All they see is the good thing," he said. "The problem with that is beaver build dams and flood everything. Nevada has some really strict rules about water flows."
In 2015, beavers in Sparks were causing damage and risk of residential flooding along the North Truckee Drain. The city temporarily resorted to catching them underwater, where they were drowned to death, before stopping the practice.
They continue to be seen as nuisances and have such impacts on water flow that laws remain on the books specifically addressing the removal of beaver dams. The law outlines how their dams are to be removed by state officials if they are "found to be obstructing the proper and necessary flow of water to the detriment of water users."
"There might be too many in the wrong places, but there aren't enough in the right places," counters Josh Barnes, biologist with Trout Unlimited, a group that restores coldwater fisheries, adding that if there were enough beavers, the state would have more functional, healthy streams.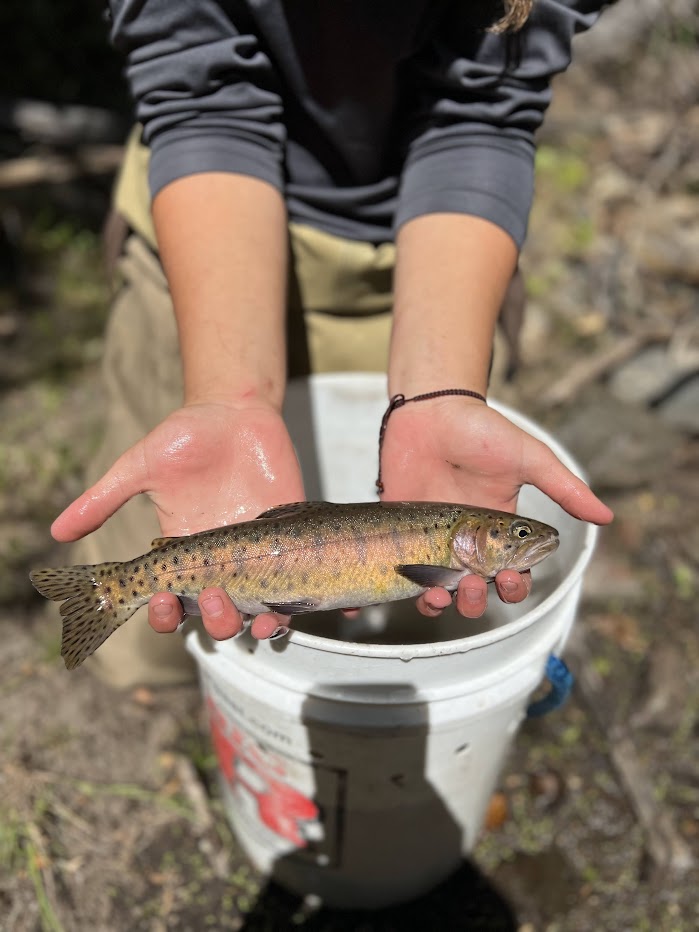 The benefits of beaver dams — without the beavers
For Colter Feuerstein, a state wildlife biologist, the story of Nevada's beavers goes back a decade before Griggs was tasked with blowing up a dam.
In the 1980s, well before Feuerstein joined NDOW, the agency found one of the last endemic Lahontan cutthroat trout populations in Crowley Creek in the Montana Range north of Winnemucca.
Biologists started monitoring the threatened fish — the largest native freshwater trout species in North America — that have seen their populations plummet due to water diversions, changing habitat and invasive species. Today, they occupy a tiny fragment of their historic streams and lakes.
By the early 2000s, downstream Lahontan cutthroat trout had spawned with rainbow trout and the hybridized fish — sporting lower reproductive success and lower survival rates — were moving upstream in Crowley Creek.
To remove the hybridized fish, the department decided to use rotenone – a naturally occurring compound used in waterways to kill unwanted fish, Feuerstein said. But beavers still lived on Crowley Creek, and their dams would trap sediment that would mix with the compound, making it less potent.
To assist with the hybridized fish eradication, NDOW removed the beavers from the area and altered their dams to increase water flows. But it didn't work the way they expected.
Biologists watched as the trout population declined, said Feuerstein. The pools created by the beaver dams had actually provided critical habitat for rearing juveniles and for overwintering.
Without the dams, where there were once thousands of fish, populations failed to reach even 500. What happened at Crowley Creek is illustrative of what has happened across large sections of Nevada, Feuerstein said.
Beavers were removed, sometimes in a misguided effort to help other wildlife, sometimes for development purposes. Whatever the cause, the result was almost always a negative impact on the ecosystem.
Biologists such as Feuerstein realized beavers needed to be reintroduced to the creek. Or, at least, biologists needed to simulate their return to the creek.
"We're trying to fix the issues we created unknowingly over the last century, and that goes for doing things like removing beavers and not understanding their connection to the landscape and how they were important," he said.
This past summer, Feuerstein and his crew embarked on a project to recreate beaver habitat, with the eventual goal of reintroducing the rodents. The first step, though, is improving habitat.
Using fence posts and native aspen and willows, they built dam analogs (BDAs) — woven fences staked into the creeks that simulate beaver dams by trapping sediment, pooling up water behind them. The water leaches into the aquifer, recharging it, contributing to more flows later in the year.
The BDAs can be built in about an hour for only the cost of fence posts and labor.
Stout, the other state wildlife biologist, works with private ranchers interested in adding BDAs to their property.
"Where's the water in Nevada? It's on private land typically. It's super beneficial to make relationships with these private landowners to benefit wildlife," she said.
The projects she works on are in creeks on state, federal and private land degraded not just by ranching practices, but by a laundry list of causes including mustangs, drought and wildfires.
"They (BDAs) are low cost, they're low maintenance and they provide significant erosion control," she said. "It's like instant gratification while you're doing it — you're watching the water rise behind your BDA. You can see the fruits of your labor pretty quickly."
Woolstenhulme supports the use of BDAs because they bring the benefits of beavers without negative impacts.
"You build a series of dams, but they don't grow. Beaver dams continue to grow and stop water," he said. "That's why our laws are like that — blocking someone's water blocks their livelihood."
Evans agrees that BDAs have substantial positive impacts and are good tools — if the underlying issues causing degraded stream habitats are addressed.
"If there's a broken part [of the ecosystem], what is it? Identifying that broken part will tell you what you need to do," Evans said. "If your broken part is you aren't getting enough survival of sedges, rushes, aspens and willows, a beaver dam analog isn't going to help."
Evans retired in 2016, but she still surveys streams, and the beaver dams that green them up, throughout Elko County. One of the streams she monitors is Maggie Creek, the dammed up one Griggs was ordered to blow up.
Decades later, it's still a creek beavers call home.
The Nevada Independent is raising $200,000 by Dec. 31 to support coverage of the 2024 election.
Tax-deductible donations from readers like you fund this critical work.
If you give today,your donation will be matched dollar-for-dollar.
Give + Get Matched
Featured Videos