Sisolak crossed constitutional line with prohibition of in-person worship services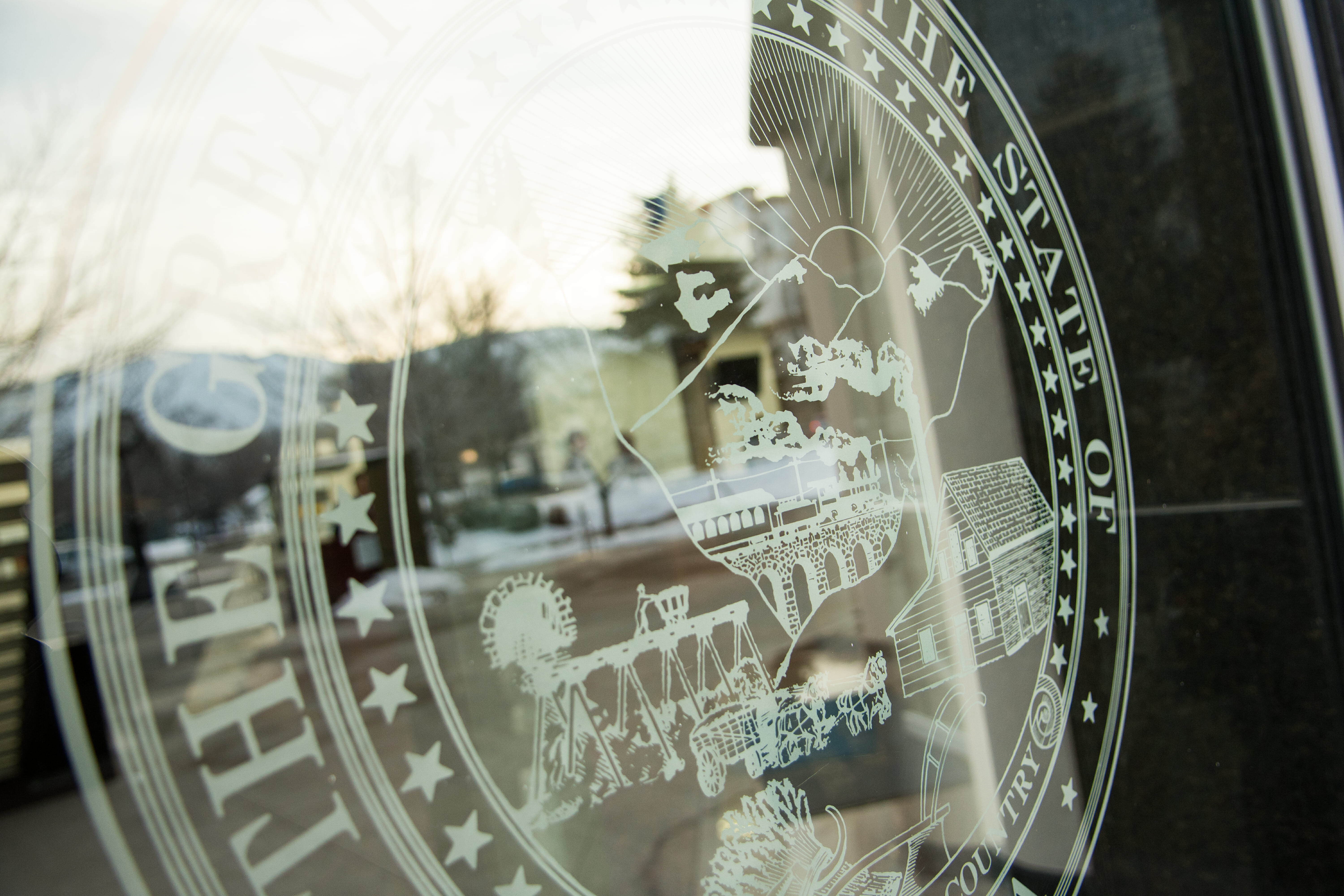 By Jason Guinasso
During this time of crisis, I have enjoyed seeing how houses of worship and people of faith throughout Nevada have adapted to the pandemic and the safety precautions taken related thereto. I have especially enjoyed seeing all the church services, encouraging messages and virtual small group gatherings faith groups have been posting to social media. One of the many good things that I have seen come from houses of worship voluntarily closing their doors to large gatherings is that they are reaching out through online platforms and into homes of people in ways that I have never seen before. I think, based on observation, the uplifting messages of hope, peace, and love during this time of fear and anxiety are being disseminated more broadly than before this pandemic began. I am grateful that our spiritual identity is not confined to a meeting in a building.
That being said, earlier this week Gov. Sisolak crossed a constitutional line he should not have crossed when he ordered that all in-person worship services are prohibited in order to prevent the spread of COVID-19. Here is what the governor said during his press conference:
That's why, this new Directive makes clear that places of worship are prohibited from holding in-person worship services with 10 or more people, including drive-in and pop-up services, for the duration of the Declaration of Emergency.
Religious leaders are encouraged to find alternatives to in-person gatherings, such as Internet streaming, to avoid endangering their congregants.
The text of the governor's order can be found here. Section 4 contains the order prohibiting in-person religious services.
While I have no doubt the governor has good intentions in issuing this order and sincerely desires to prevent the spread of COVID-19 and save lives, the Free Exercise Clauses of both the Nevada and U.S. Constitutions do not allow for the state or federal government to "prohibit" places of worship from holding "in-person gatherings with ten or more people . . ." The order is a blatant overreach and unlawful exercise of government power over churches when there are other policies and practices available that are not as restrictive and do not otherwise trample upon constitutionally protected rights.
Religious liberty is our first and most fundamental freedom and the very reason why many originally came to and founded our great nation. Americans have always treasured this fundamental right that our Founders fought so hard to secure.
The U.S. Constitution says it best:

Congress shall make no law respecting an establishment of religion, or prohibiting the free exercise thereof; or abridging the freedom of speech, or of the press; or the right of the people peaceably to assemble, and to petition the Government for a redress of grievances.
The Establishment Clause is a limitation on the government's power to act affirmatively and is implicated when government actions appear to favor or disfavor particular religions, or religion in general. The Free Exercise Clause is a limitation on the government's authority to act negatively and is implicated when government action threatens to burden an individual's religious beliefs, either by preventing or penalizing those beliefs. Likewise, the framers of the Nevada Constitution, recognizing free exercise of religion and conscience as an unalienable right, also secured its protection under Article 1, Section 4.
The framers of the Constitution, recognizing free exercise of religion as an unalienable right, secured its protection in the First Amendment. Even when laws are alleged to be "neutral" toward religion they may unduly burden religious exercise as surely as laws intended to interfere with religious exercise. Governments should not substantially burden religious exercise without compelling justification; and, when such justification exists, governments must select the least restrictive means of accomplishing the compelling justification. This standard, known as the "compelling interest test" or "strict scrutiny," requires the government to prove that its action(s) are (1) essential to achieve a compelling governmental interest and (2) that it has chosen the least restrictive means of achieving the government's compelling interest.
With regard to the government mandated shut down of nonessential businesses and stay at home orders, the Constitution does not allow for state government to conclude that houses of worship are "non-essential" while concluding that other entities, such as cannabis dispensaries, construction companies, hardware stores, auto supply stores, tire stores, taxicabs, ride-share and the news media are "essential," nor to conclude that houses of worship are more dangerous and risky environments in which to spread COVID-19 than the enumerated essential businesses. Further, professional businesses offices such as law offices and accounting firms are being permitted to operate so long as they observe social distancing directives of the state and federal government. All of the social distance guidelines that allow the foregoing businesses to continue to operate can also easily be complied with by houses of worship who wish to conduct in-person services.
While it's clear that shutting down church services burdens religious freedom and assembly, the legal problem doesn't stop there. The government must show a compelling interest for doing so (i.e., a compelling interest in labeling houses of worship "non-essential" as well as any one for any order to shut the churches down). It is possible, given the current unprecedented situation involving this global pandemic, that a government entity may be able to articulate a compelling government interest; however, the question presented is then whether the compelling interest is being pursued with what's called the "least restrictive means." Stated another way: Is the government restriction more burdensome than it needs to be to accomplish its objective?
Here in Nevada, there is no evidence that houses of worship are in any way contributing to the spread of COVID-19. In fact, most churches are adhering to prior orders of the government and complying with all the social distancing guidelines. So, where is the compelling governmental interest in prohibiting in-person meetings at houses of worship? I would argue that the governor has failed to state one as it pertains to houses of worship. Further, the governor's order is more burdensome than it needs to be to accomplish his (our) ultimate goal: prevent the spread of COVID-19.
Individual rights secured by the Constitution do not disappear during a public health crisis, but I should also mention that courts have long recognized that such rights could be reasonably restricted during those times. In fact, the Fifth Circuit Court of Appeals upheld a State of Texas emergency order earlier this week, stating, "[U]nder the pressure of great dangers constitutional rights may be reasonably restricted as the safety of the general public may demand. [This] settled rule allows the state to restrict, for example, one's right to peaceably assemble, to publicly worship, to travel, and even to leave one's home. …" (See more here.)
However, the Court also said that government power cannot be exercised in an "arbitrary, unreasonable manner," or through "arbitrary and oppressive" regulations:
"To justify the state in thus interposing its [police power] in behalf of the public, it must appear [1] that the interests of the public generally . . . require such interference; and [2] that the means are reasonably necessary for the accomplishment of the purpose, and not unduly oppressive upon individuals."
In Nevada, the governor's order pertaining to houses of worship was not necessary given the fact that houses of worship were already taking reasonable steps to protect their congregations and have not been the source of the spread of COVID-19. He should have continued to give deference to the leaders of houses of worship to lead and protect their faith communities as they ministered to people in need of their care and comfort, rather than disrespect their vital role in serving Nevadans during this unprecedented time of crisis. Unfortunately, by taking this heavy-handed approach toward faith communities, our governor has created unnecessary animus and frustration within many communities of faith, when he instead should be engaging these communities as partners in addressing the needs of people during this pandemic.
In closing, as an associate pastor to a church who takes the health and well-being of my community seriously, I share the concerns of other leaders of faith communities regarding the governor's order. As I mentioned at the beginning of this op-ed, most houses of worship voluntarily closed their doors to large gatherings and have transitioned their ministries to online platforms and into homes of people in innovative ways that I have never seen before. This demonstrates that churches are taking an active leadership role in preventing the spread of COVID-19. However, I respectfully submit that what houses of worship voluntarily choose to do based on wisdom, leadership, and their desire to protect their congregations, cannot and should not be superseded by government orders that unnecessarily restrict important constitutional rights of free speech, free assembly, and free exercise of religion.
Jason Guinasso is associate pastor at Ministerio Palabra De Vida and an attorney for several churches and ministries in Nevada. He also is the managing partner for the Northern Nevada offices of Hutchison & Steffen.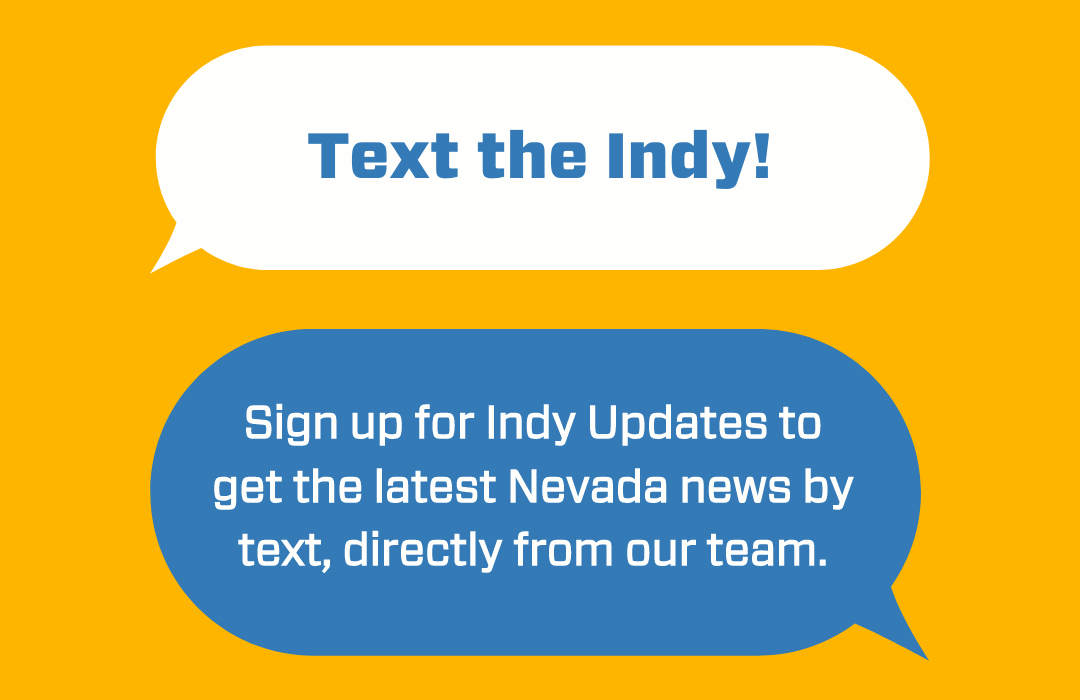 Featured Videos
Comment Policy (updated 4/20/2021): Please keep your comments civil. We reserve the right to delete comments or ban users who engage in personal attacks, use an excess of profanity, make verifiably false statements or are otherwise nasty. Comments that contain links must be approved by admin.