Reno mayor to headline fundraiser for councilwoman's opponent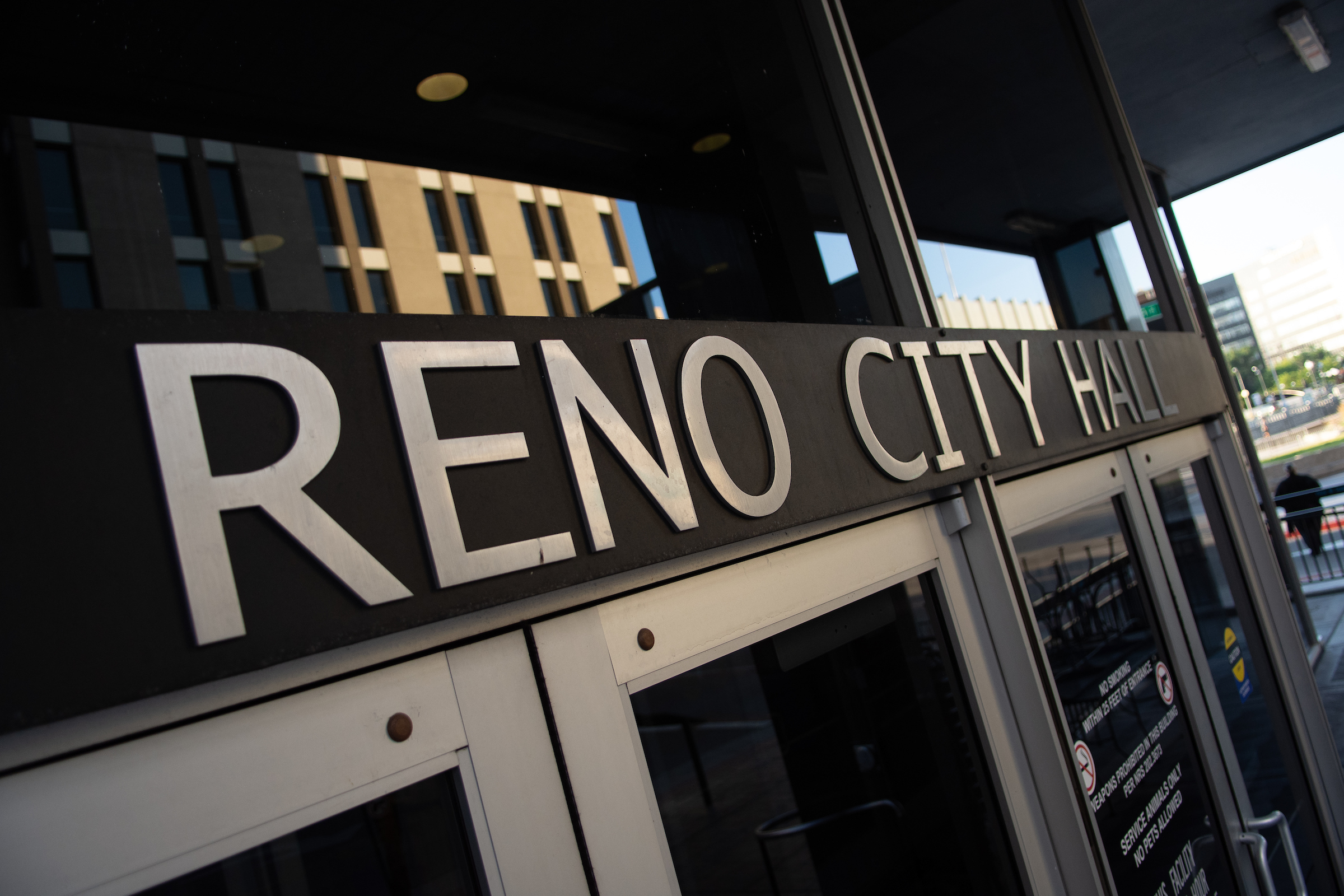 Reno Mayor Hillary Schieve is headlining a campaign kickoff and fundraiser for a 2020 opponent of Councilwoman Jenny Brekhus, the latest sign of an ongoing rift between the two members.
Schieve is scheduled to headline a campaign kickoff event for Britton Griffith, an executive with Reno Engineering and former city planning commissioner, on Oct. 24 at the Lake Mansion in Reno. Griffith is one of two challengers running against Brekhus, running for her third term to represent Ward 1, which covers portions of downtown and west Reno.
In an interview, Schieve said that her endorsement and support of Griffith wasn't about Brekhus — saying "I have nothing against Jenny" — but her experience working with Griffith made her believe that she would be a better fit for the council.
"I think that Reno's at this pivotal time right now, and the council needs to grow in the same direction and be supportive of Reno," she said. "I think (Britton is) extremely committed and would do a great job."
Still, a decision by the mayor to publicly embrace a challenger to an incumbent could further inflame existing tensions between Brekhus — first elected in 2012 and running for a third term — and the rest of the council.
Brekhus, who is hosting a "Fall Campaign Re-Election Fundraiser and Reception" of her own on Oct. 30, said in an interview that she didn't take the mayor's support for her opponent personally, noting that she and Schieve voted in unison on issues about 90 percent of the time — a trend she doesn't expect will change in spite of Schieve's support for her opponent.
"We have had our differences. I've been an independent voice for Ward 1 and have taken a long term view of decisions we make for the city as a whole," she said in an interview. "Where we have had split decisions, I think she's taken it personally, and are often reflective of special interests that press us, by the lobbyists at City Hall."
Brekhus said she hoped to earn Schieve's support in the future, but said she wasn't surprised that the mayor would support a candidate who had the "backing of special interests," given Brekhus's skepticism of various development plans or requests for subsidies by developers, mentioning in particular Schieve's close friend and former campaign manager-turned-lobbyist, Jessica Sferrazza.
Brekhus said she didn't know whether other members of the council planned to endorse candidates in her race, but was confident in her campaign, noting that her campaign had already attracted nearly 200 unique donors.
During her time on the council, Brekhus hasn't shied away from ruffling feathers — described by the Reno Gazette-Journal as often the "lone voice for precision in policy," who often elicits irritation from other council members. Notably, Brekhus donated $250 to Schieve's 2018 opponent, Eddie Lorton, but told the Reno Gazette-Journal that the contributions shouldn't be considered an endorsement (Schieve said Tuesday that the donation was not a factor in her decision to support Griffith).
Schieve gave Brekhus's campaign $500 during her initial 2012 run for office but did not contribute to her re-election campaign in 2016. Fellow Councilwoman Neoma Jardon publicly endorsed Brekhus's 2016 opponent, Victor Salcido, days before the election.
In an interview, Schieve took care not to directly reference Brekhus, but hinted in comments praising Griffith that her "positivity" and general outlook would be a better fit for the council.
"We certainly don't have to agree with each other on the council, I think it's important that we don't," she said. "I think it's the way that you do that; we can do that constructively, and do it so it's cohesive."
Griffith, who said she is a registered Democrat, has previously applied and was a finalist for at least two open seats on the council. She put her name forward for the open council seat that was eventually filled by former Assemblyman David Bobzien, and she was a finalist but ultimately not selected to fill Bobzien's at-large city council seat after he left to lead the Governor's Office of Energy in early 2019. 
In addition to working as a planning commissioner, Griffith has served on several nonprofit boards and worked on the city's master plan and the Downtown Partnership Business Improvement District.
In an interview, she said she had resigned from the planning commission last month after deciding to run for office, and said she had worked with the mayor on various projects for more than a decade.
"I'm really honored that the mayor did take the time to endorse me," she said. "We've been working together for almost a decade, and our focus aligns on downtown revitalization."
Brekhus will also face off against real estate agent J.D. Drakulich, who announced his intent to run for the seat in October.
Along with the Ward 1 seat, other Reno city council seats up for election in 2020 include Ward 3 (currently held by Councilman Oscar Delgado), Ward 5 (currently held by Jardon) and the city's at-large seat, which is currently held by Councilman Devon Reese.
Updated at 10:25 a.m. to include more information and a quote from Britton Griffith.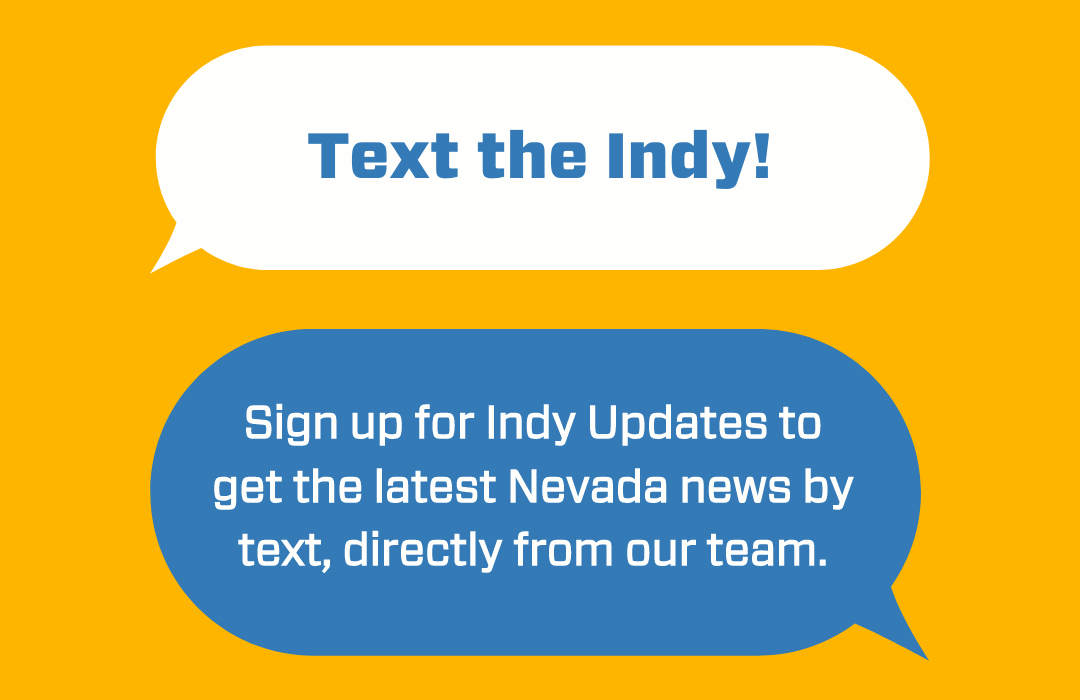 Featured Videos
Comment Policy (updated 4/20/2021): Please keep your comments civil. We reserve the right to delete comments or ban users who engage in personal attacks, use an excess of profanity, make verifiably false statements or are otherwise nasty. Comments that contain links must be approved by admin.