Rep. Steven Horsford on his new role atop the vaunted Congressional Black Caucus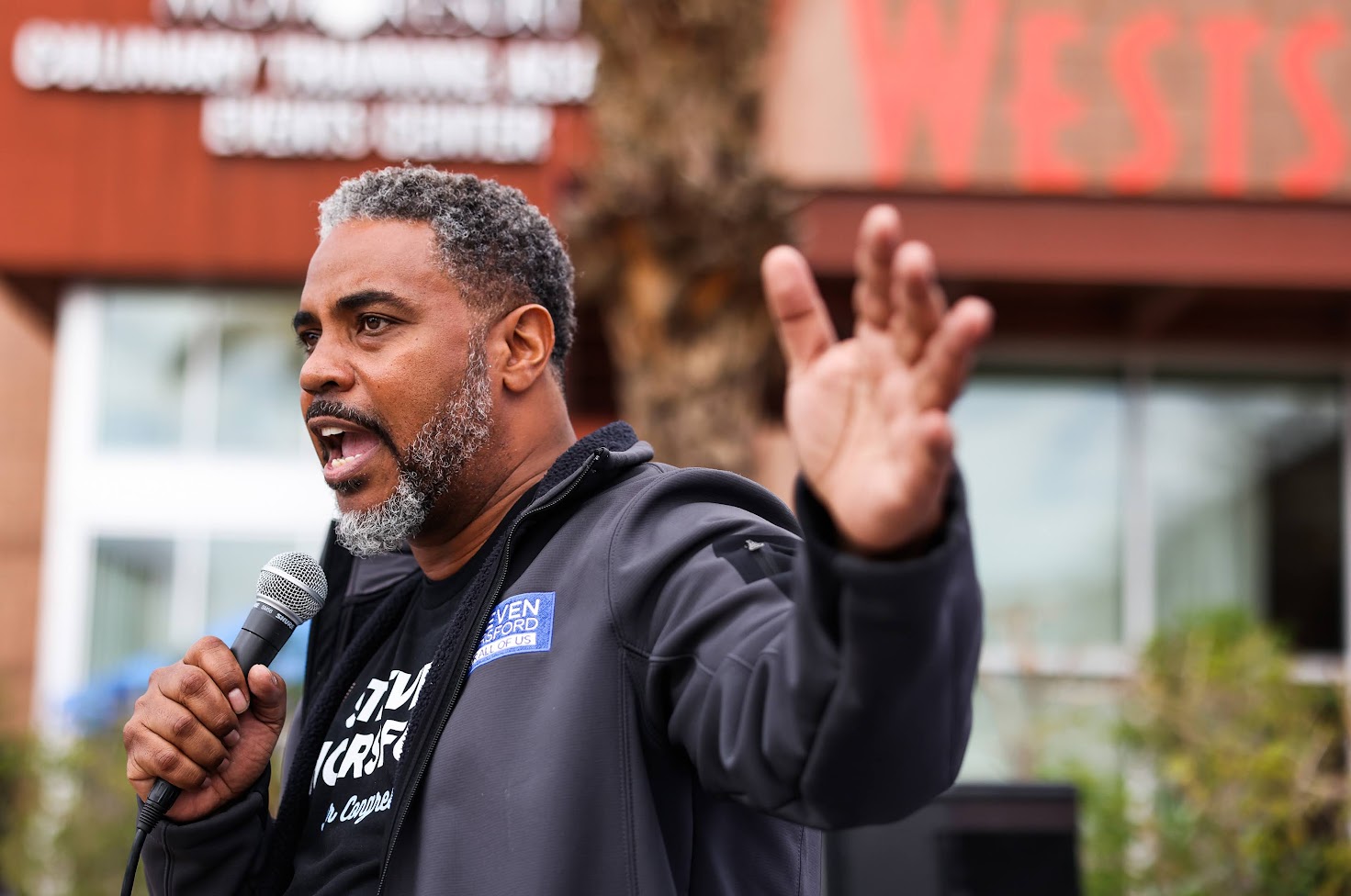 When Rep. Steven Horsford (D-NV) first joined the Congressional Black Caucus (CBC) as a freshman in 2013, then-Rep. Marcia Fudge (D-OH) was the chair of the powerful group of 45 members.
In 2023, as Congress convened Jan. 3, Fudge, now the secretary of Housing and Urban Development, was again presiding over a meeting of the caucus. But this time, she was ceremonially swearing in a record-breaking 58 members, and Horsford – now a seasoned member, with grayer hair and a deeper appreciation for the CBC's history – was being introduced as its chair.
The Nevadan, who previously served as the CBC's first vice chair, reflected in his remarks on the legacy of Black congressional representation, the group's founding in 1971 and productivity over the last two years. As chair, he vowed to commit to the group's oft-referenced credo to be the "conscience of the Congress." And he acknowledged the challenges the caucus will face under his leadership, as its House members return to the minority.
"We've been working for a half century to make America the best version of itself, improving the legislation that comes out of the body," he said. "No matter who the speaker is later today, we will make sure that the Congressional Black Caucus is heard."
With Republican Speaker Kevin McCarthy (R-CA) now in place and the House in session, Horsford will begin his work.
Founded by 13 Black Democrats on the heels of the Civil Rights Movement, the caucus, which aims to advocate for the interests of Black Americans, has grown in size and influence over the decades. The organization whose members found themselves on President Richard Nixon's secret list of political opponents is a firmly entrenched wing of the Democratic Party with representation at the highest levels of leadership. House Minority Leader Hakeem Jeffires (D-NY) is a member, and the caucus is a valued partner of President Joe Biden's administration.
As its new chair, Horsford's charge will be different from that of his past two predecessors, who legislated from the majority and helped deliver the votes for critical aspects of Biden's agenda, including passage of the Inflation Reduction Act and the Bipartisan Infrastructure Law. Instead, Horsford's tenure as chair will focus on ensuring the laws he and other members voted for are properly implemented.
"My number one charge is to work with the Biden-Harris administration and to hold them accountable to making sure that those investments into districts like mine and districts that are represented by the CBC – that we get the benefits of the jobs, the business opportunities, and the direct investment that we intended when we voted for that legislation."
Rep. Joyce Beatty (D-OH), the outgoing chair, entered Congress with Horsford in 2013. In a speech at the ceremonial swearing-in, she praised Horsford for his studied and deliberate approach to legislation.
"I pass the torch to … a brother who is steadfast in his commitment to people, especially Black people," Beatty said. "A Black man that is so strategic that when you sit down with him, you know he's going to pull out that iPad and start giving you an assignment to do, and a long-term plan, and a short-term goal. And that is just what we need at this time."
Rep. Jim Clyburn (D-SC), a former chair, echoed Beatty's praise in a statement to The Nevada Independent.
"A seasoned legislator and strategic forward thinker, Representative Steven Horsford will make an excellent Chairman of the Congressional Black Caucus," he said. "A proven fighter, Steve will skillfully guide this Caucus, comprised of a historic 58 members, as we continue to push for social and economic justice, equity, and opportunity for our most marginalized communities."
Horsford brings legislative experience both from his time in Congress, where he has just begun his fourth term, but also from his time in the Nevada state legislature. First elected to the legislature in 2004, Horsford, 49, rose to the rank of Nevada senate majority leader before becoming the state's first Black congressional representative.
Horsford's leadership approach
Beyond legislative implementation, another goal of Horsford's is to expand the CBC's reach on immigration.
The first meeting he convened as chair was with Secretary of Homeland Security Alejandro Mayorkas to discuss the expansion of Title 42 and the Biden administration's new migrant policy for asylum seekers from Haiti, Cuba, and Nicaragua. Afterward, Horsford released a statement expressing concern that migrants' safety and humanity could be compromised by the new policy, which will set a cap on the number of migrants from those countries that the nation will accept and expel any migrants who do not follow asylum-seeking procedures.
Still, he said Mayorkas' meeting with the caucus was a step in the right direction.
"Part of my job, as the chair of the Black Caucus, was to convene a meeting of my members to bring to the attention of the secretary and the administration that we were not going to be left out of the discussion on this issue," said Horsford, whose mother is an immigrant from Trinidad and Tobago. "We actually had a lot of direct insight – some of it lived experience – from our members who are immigrants, or that are sons or daughters of immigrants like myself, who can offer perspective on how to make our policies work more effectively."
Unlike the vast majority of his predecessors, Horsford is a frontline member, meaning the Democratic Congressional Campaign Committee has designated his seat as a competitive one. He's one of a burgeoning group of Black battleground representatives, reflecting the diversity of the caucus, whose early membership featured representatives from safe Democratic seats, typically with majority-Black populations, but now includes representatives from districts with a wide range of geographic and racial demographics.
Horsford's own district is majority-minority, but has a white plurality and a large Latino population. It includes everything from highly-populated northern Clark County to rural, mountainous areas.
Being a battleground representative means "you're not overly partisan", said Horsford, a member of the bipartisan Problem Solvers Caucus and moderate New Democrat Coalition. The attitude fits within the culture of the Congressional Black Caucus, which he described as "very progressive when it comes to voting rights and social justice and criminal justice reform, but pretty pragmatic when it comes to job creation [and] investing in communities."
That pragmatism underscores Horsford's emphasis on implementation, given CBC members' "vested interest" in realizing the benefits of clean energy, broadband expansion, and infrastructure funding in their districts, which have often been ignored by the federal government.
Horsford also spoke to generational and ideological differences within the caucus, some of which created awkward moments over the past few election cycles when the CBC PAC endorsed older incumbents, including white members, over younger, progressive Black challengers like Reps. Jamaal Bowman (D-NY), Cori Bush (D-MO), and Ayanna Pressley (D-MA.)
Horsford is not in charge of the political action committee, which is a separate entity, though he will serve as a board member. But he thinks of himself as a "convener and a coalition-builder" who wants to bring different factions together to focus on the CBC's primary goal of winning for its constituents, through legislation and implementation.
And those differences within the caucus can be a source of strength, he said, given that Black politics are not monolithic and members' differing positions and skill sets mean they can each bring unique stakeholders to the table. The caucus is united behind a commitment to racial equity, he said, from health care to tax policy to food security.
That breadth of experience and intra-caucus diversity ultimately will benefit his constituents, he added.
"I have constituents [who] are like, 'Well, does this mean that you're not going to be focused on rural Nevada?'" he said. "No. I'm going to be able to deliver even more so because I'll be able to have the perspective of how policy affects rural America based on the work that we do as chair of the CBC."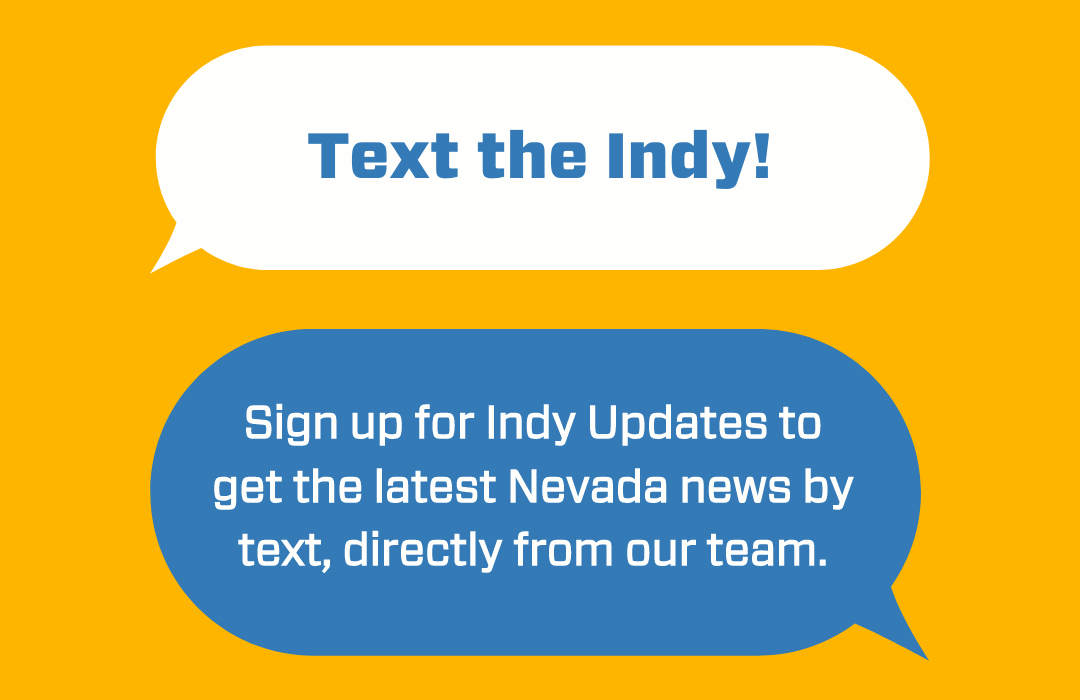 Featured Videos
Comment Policy (updated 4/20/2021): Please keep your comments civil. We reserve the right to delete comments or ban users who engage in personal attacks, use an excess of profanity, make verifiably false statements or are otherwise nasty. Comments that contain links must be approved by admin.