Requiem for a less partisan era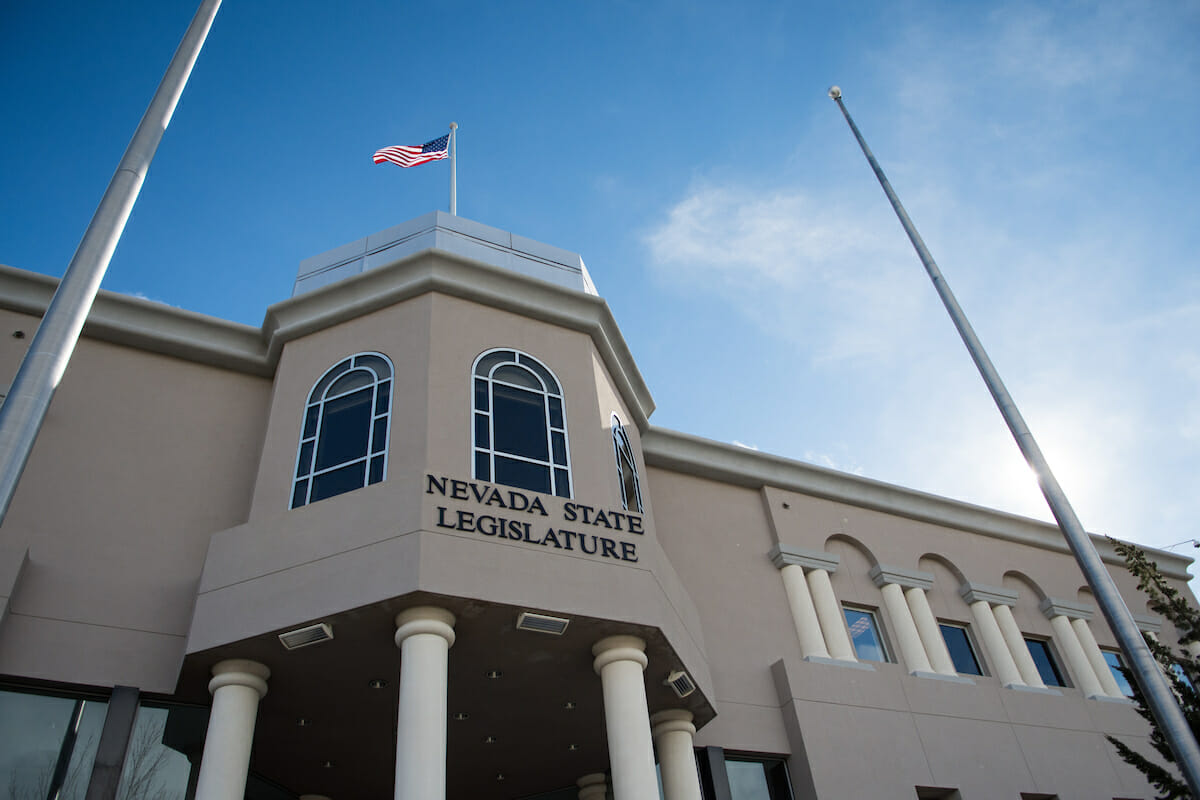 by Pat Hickey
"Both read the same Bible and pray to the same God, and each evokes His aid against the other... The prayers of both cannot be answered."
--- Abraham Lincoln, Second Inaugural Address, 1865
Honest Abe went on to warn that the nation's wealth and presumed blessings, accumulated as they were by a free people, might soon dissipate over a growing divide that pitted brother against brother and transformed family and friends into foes.
As we survey the ever-widening partisan gulf in the first quarter of the 21st century, is the rancorous scenario of Lincoln's day once again playing out? These United States appear anything but united, these days.
As a country – and here in Nevada, as a state – we seem perilously close to being on the verge of a most uncivil war. Hyper-partisanship is widening the divide between us and along lines nearly as pronounced as those that once separated the North and South.
Are ideologically-driven interest groups on both sides of the political spectrum squandering our sensible system? Sides, in my opinion, that are parochial and therefore dangerous to a union of disparate states that heretofore have managed to stay together for 241-odd years?
We should be worried now, I think, as Lincoln was then, about the growing chasm between two sides that both rest their arguments on the self-righteous assertion that "God [or history] is on our side."
The political pendulum swings and Jekyll and Hyde-like changes we now witness every two years at the Nevada Legislature are a microcosm of a nation politically at war within itself. Troubling, I'd say, if not downright ominous for the future.
One people, two nations
My apocalyptical notions were fueled by my recent participation on a panel at Nevadan Ty Cobb's International Security Forum titled the "Challenges of North Korea."
Serving as I do as Honorary Consul to the Republic of Korea [South] for Nevada, I've studied perhaps more than my fair share when it comes to the Asian nation to the north, one that is now dangerously close to its own annihilation.
Geo-politics, widely differing world views, huge economic disparities and political demigods exist once again, and once again we are seeing a once-proud nation at war within itself. And while our own once (and still) great nation is not a tiny nation in Northeast Asia, there are similarities – and lessons we can learn.
One state, different parties
The U.S.'s grand experiment in combining representative democracy with federalism endeavored to find the best balance of protecting the rights of the whole and the individual. Like any functional family, we have sought in our Republic ways to compromise and re-compromise in order to maintain the difficult but necessary balance needed for relative harmony and calm.
That dynamic was nowhere better demonstrated than in my first session in the Nevada Legislature in 1997. Republican Senate Majority Leader Bill Raggio and Democratic Speaker of the Assembly Joe Dini were a lot like two good parents. They had their differences but held each other in high regard. When the time came – that is, the end of the legislative session – the two men, who respected each other deeply, got what they could on behalf of their individual constituencies but also compromised for the good of the state.
In the pre-term limits era, leadership was predicated upon relationships. Both men had served for significant time in the Legislature before assuming leadership roles. Their relationship was already cemented when leadership positions were awarded. Good governance in that era was built upon foundations of trust.
In recent legislative sessions, things have become more tribal than tranquil. My last session (2015) was an example. Within my (Republican) caucus, at times meetings resembled the raucous negotiations between the North and South Koreans at Panmunjom "truce village." I understand similar fights among "mini-caucuses" have spread to the Democratic side of the building this session.
It's time for legislative leadership to heed the invocation of Lincoln and follow the example of Dini and Raggio, not behave like Biblical brothers Cain and Abel (with their roles reversed each session, one getting the "blessing" of power while the other is stuck with resentment and revenge-getting).
The Almighty, after all, really cannot answer both sides' prayers. However, he just might bless the sine die altar – if we approach it together.
Pat Hickey is a former Assembly Minority Leader. He is also a board member for the Guinn Center for Policy Priorities.
Comment Policy (updated 4/20/2021): Please keep your comments civil. We reserve the right to delete comments or ban users who engage in personal attacks, use an excess of profanity, make verifiably false statements or are otherwise nasty. Comments that contain links must be approved by admin.