Return of Nevada Day parade prompts reflection amid celebration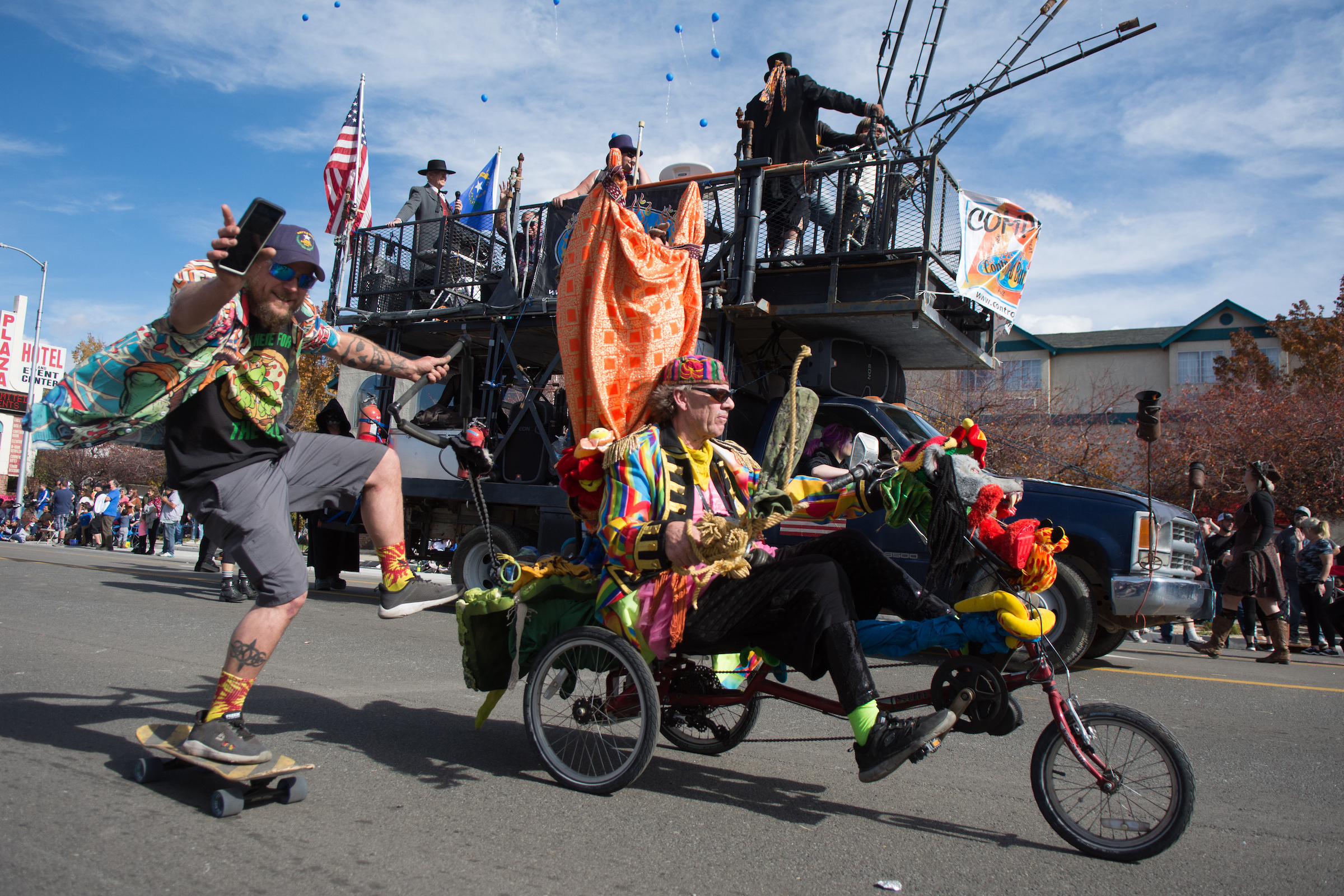 The state capital came alive Saturday as hot air balloons hovered overhead, residents filled the sidewalks, and emergency vehicles, marching bands, floats, horses and politicians paraded down Carson Street.
The guest of honor: each and every person who calls Nevada home.
The annual Nevada Day parade — back after a pandemic-forced hiatus last year — celebrated the state turning 157 years old. But the festivities weren't wholly a reflection on state history. As always, the party atmosphere, under a blanket of fall foliage, nodded to Nevada's future as elected officials and political candidates used the event as a campaign opportunity even though the 2022 general election is more than a year away.
"Who's not running for governor?" a parade emcee quipped. "We've seen like seven candidates already."
Thousands of people attended the celebration in Carson City this year. Below are photos and interviews with a handful of those who participated in the festivities.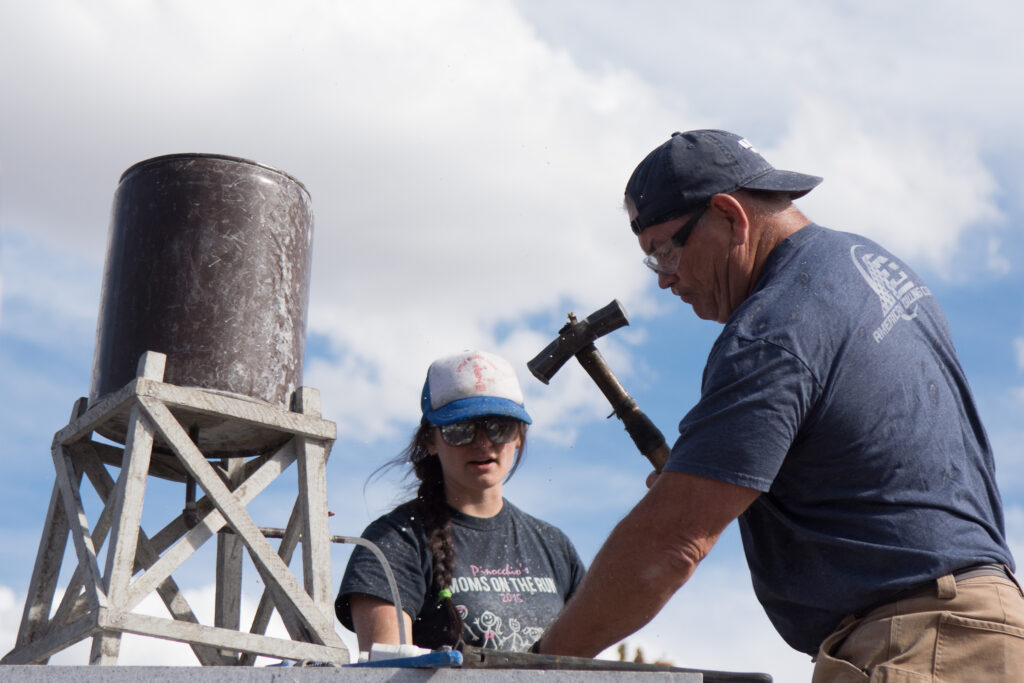 Emma Baker grew up watching her father work in mining and, on Nevada Day weekend, participate in the single jack drilling contest. But, on Saturday, the father-daughter pair shared a stage while competing in the contest.
"I wouldn't be up there probably if he wasn't coming all the time," she said, describing the bond they share through mining.
Baker, 25, works as a control geologist at the Marigold mine outside of Winnemucca. She competed in drilling competitions while part of the Mackay Muckers mining team at UNR.
The single jack drilling contest is a physical feat: Competitors hold a four-pound hammer with a short handle and use chisel bit pieces of steel to drill a hole in granite.
"This was used back before drilling was mechanized," Baker explained. "And this is what they would do to load dynamite in the underground mines."
Baker said she appreciates that the contest sheds light on how much the mining industry and techniques have progressed over time. Unlike the tools showcased in the contest, she's around the newest technology, large shovels, drills and explosives at her job.
"It's a very important industry — not just in Nevada — for the whole United States and the world because, you know, we wouldn't have a lot of the things we are accustomed to, like cars and phones and electricity," she said. "We need mining for all of that."
---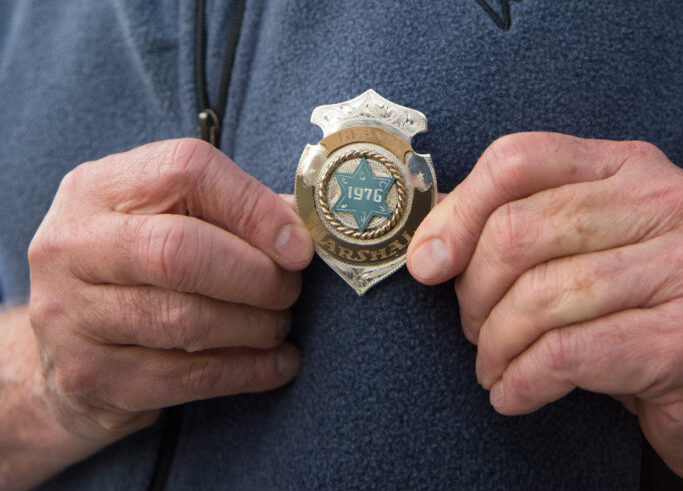 The annual pancake breakfast served up a bowl of bipartisanship alongside a hot stack of golden cakes.
"On one end, we have a Democratic attorney general. We've got state senators. We have people from both parties," Carson City District Court Judge James Todd Russell said. "And it's just a nice thing to do."
At the breakfast, Russell sported a pin his father — former Gov. Charles Russell — received as the grand marshal of the Nevada Day festivities in 1976. The judge followed in his father's footsteps and became the grand marshal in 2019. But Russell keeps his own pin at home on a plaque.
Russell is in his 15th year serving as a district court judge after having been reelected last year. The variety of cases that land in his courtroom keeps him going.
"We handle most of the political cases in the state. Ten years or so ago, I did the redistricting for the state of Nevada. Recently, I had the Trump case. I recently had a tax case," he said. "We get such great cases here in Carson City."
---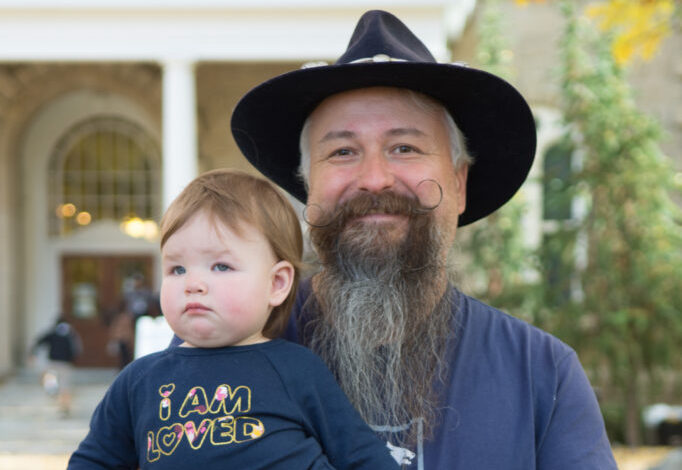 John Cardoza brought his 15 month-old daughter to Carson City to celebrate Nevada Day, an experience he hopes will instill a sense of belonging and pride in growing up here.
"I'm hoping as a multi-generational Nevadan that she is going to take away an appreciation for her little section of culture," Cardoza said. "She could have been born anywhere, but she was born here, and I hope she grows an appreciation for that."
Nevada became a state in 1864 when then-President Lincoln identified the state as necessary to save the union, which Cardoza said is historically relevant and one reason to celebrate the state's founding.
"If we're going to celebrate Fourth of July, why not celebrate your own state's holiday too?" he said.
---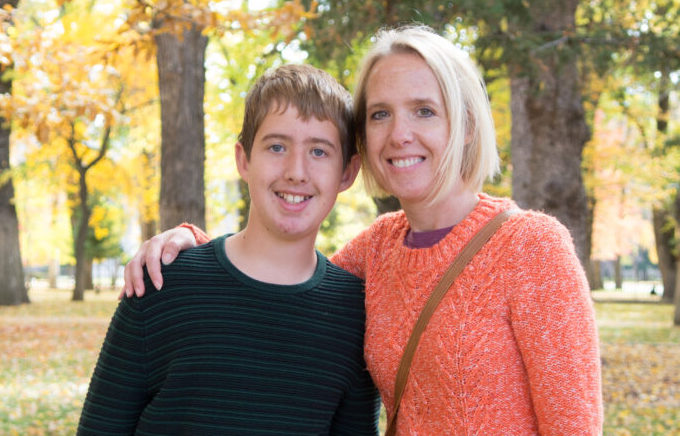 When 12-year-old Caleb Wellman practiced writing his name in morse code at the Nevada State Museum, it took him around two minutes to spell it out with dots and dashes. He could barely fathom the amount of time it took to transmit the state's 16,543-word Constitution in morse code via telegraph.
"I don't think I could understand it, because all it is is going 'boop, boop, boop, boop'," he said, mimicking the tapping sounds of a telegraph. "You'd have to be really good at it to know."
Katie Wellman, Caleb's mother, said she brought him to Carson City to experience state pride, take advantage of the city's free museums and explore the state's history. She added that the holiday serves as an opportunity to reflect on connections.
"I think we can all come together and focus on our similarities rather than our differences and everyone's proud to be in Nevada today," she said.
Caleb chimed in, adding that he liked all the drums and floats and believes the holiday is a chance to have fun.
"I think it's for celebrating all the things that are in Nevada and what's it about," he said. "Maybe like how everyone's come together through the past year and how tough it's been."
---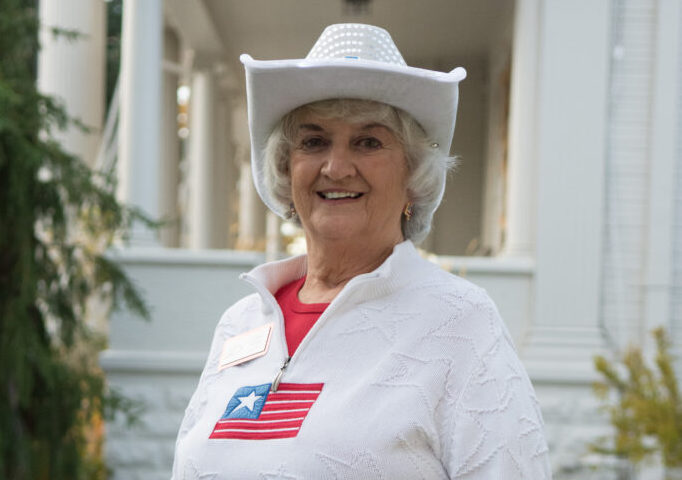 Soon-to-be president of the Carson City Republican Women's club and second vice-president of the organization, Joann Mathis, woke up early to help prepare and volunteer at the annual breakfast.
Sporting a white twinkling cowboy hat, Mathis said she moved from Northern California to Carson City — which she described as her "final resting spot" — to be closer to her son. She said she identifies as a Republican because she's conservative and wants to engage more people in the community with politics.
"I do believe in less government. I believe in people taking an interest in their communities and in their state," Mathis said. "I just believe in the whole philosophy of less dependence on the government, and I think that's what the Republicans stand for."
As the state's crowded Republican gubernatorial primary approaches, Mathis said she still has not settled on one candidate and is waiting and watching how the candidates comport themselves.
"[I'm] looking for somebody who doesn't expect the government to solve everything — somebody who in your bones, you think that they're being sincere. They don't just sound like another politician," she said.
Though Mathis has only lived in Nevada for three years, she expressed appreciation for the patriotism and "Western cowboy feel" that Nevada Day inspires.
"It's just marvelous," she said. "People work together. It's just a good feeling."
---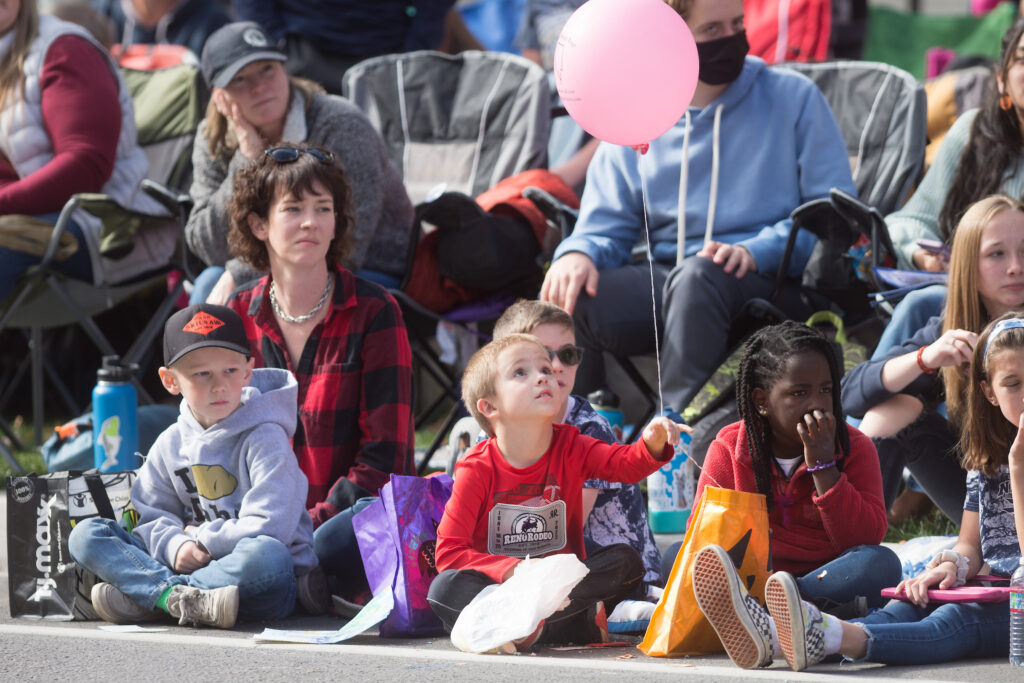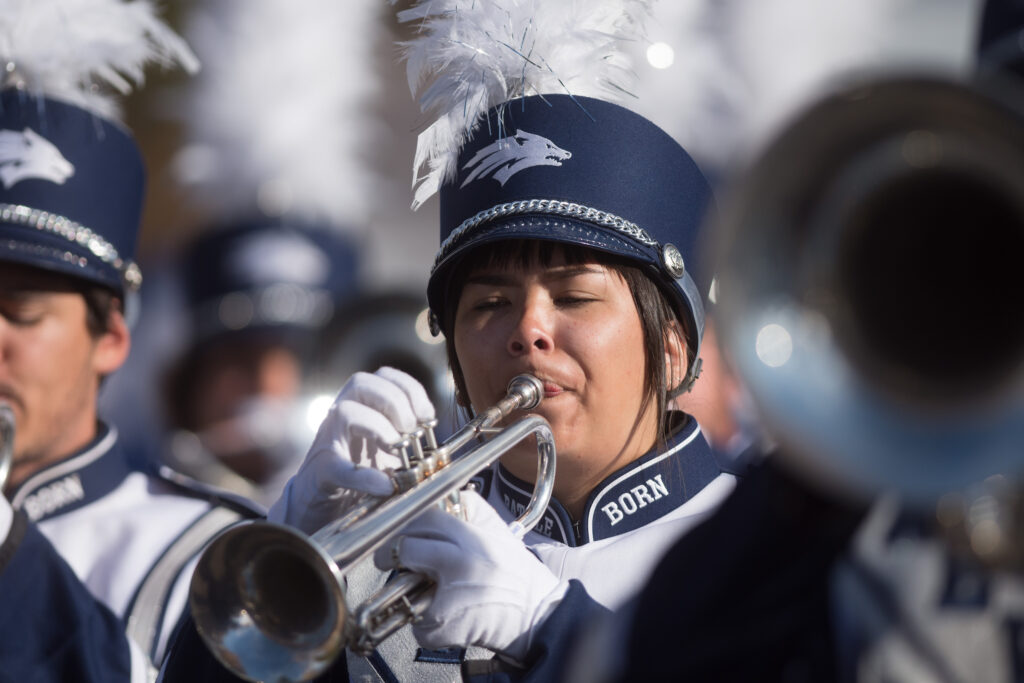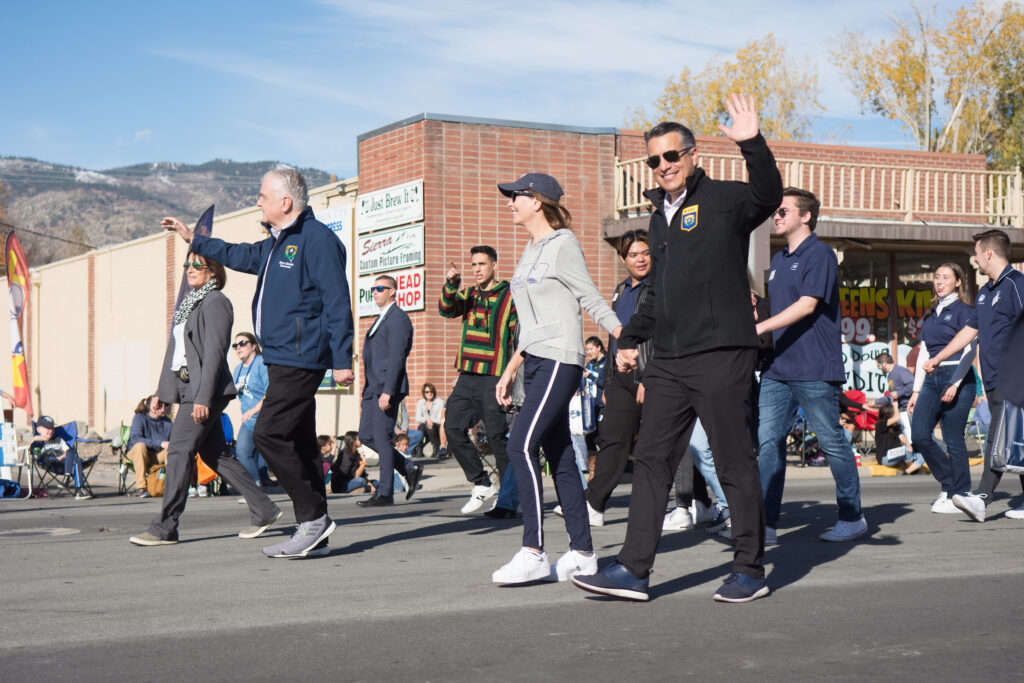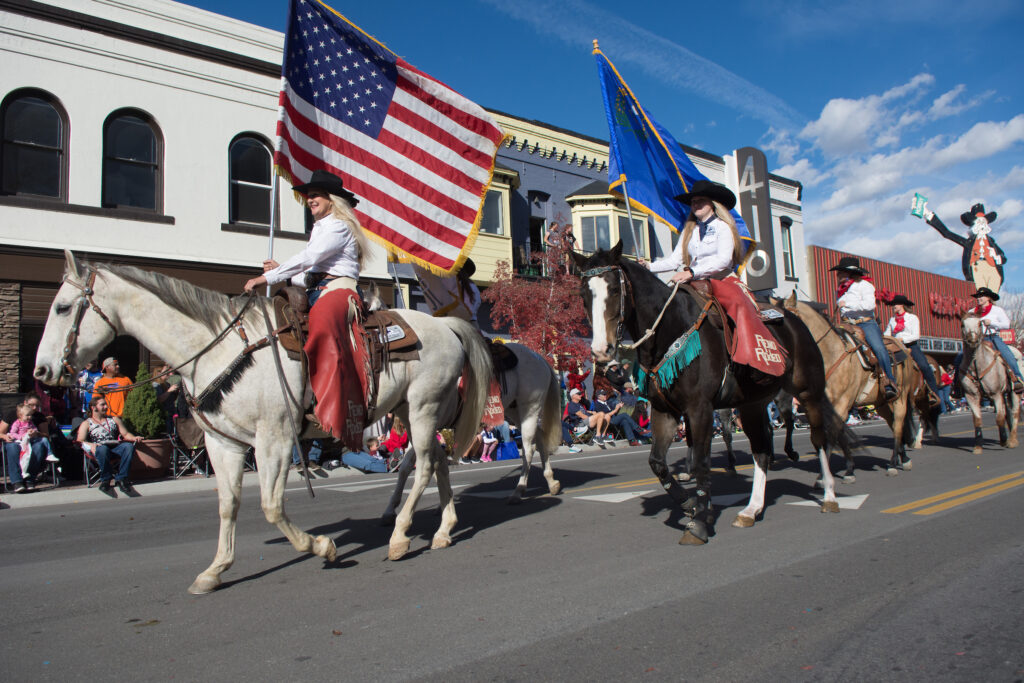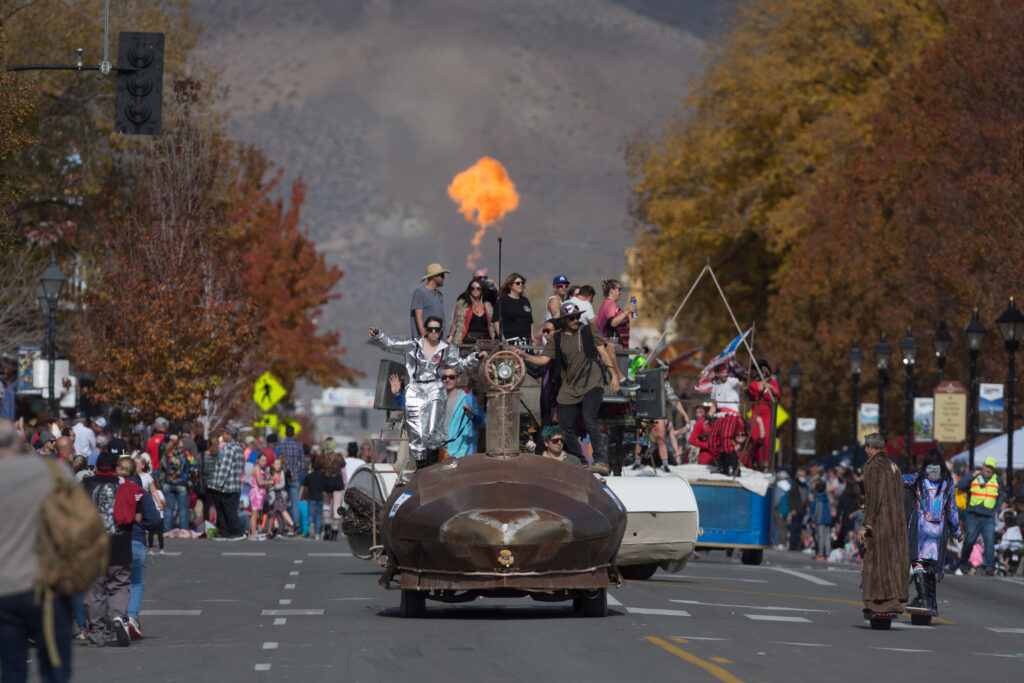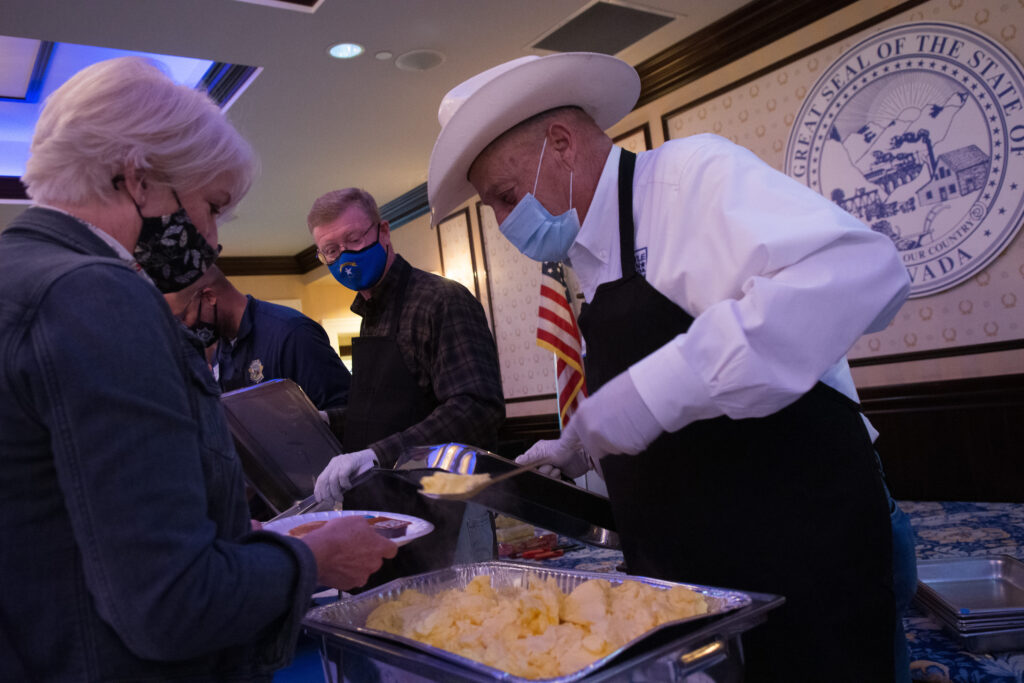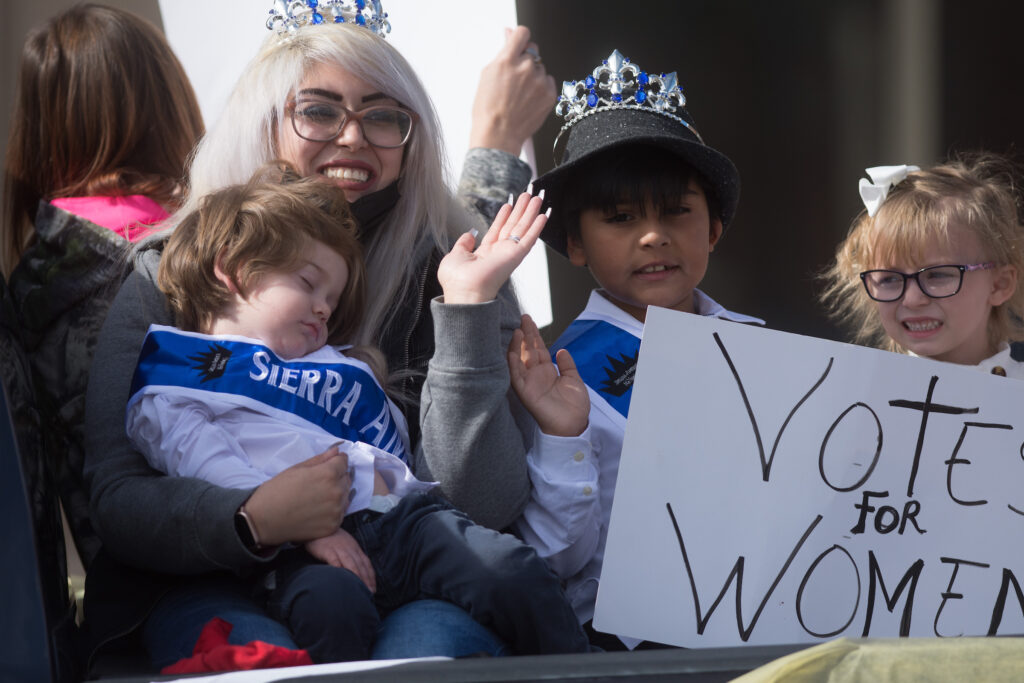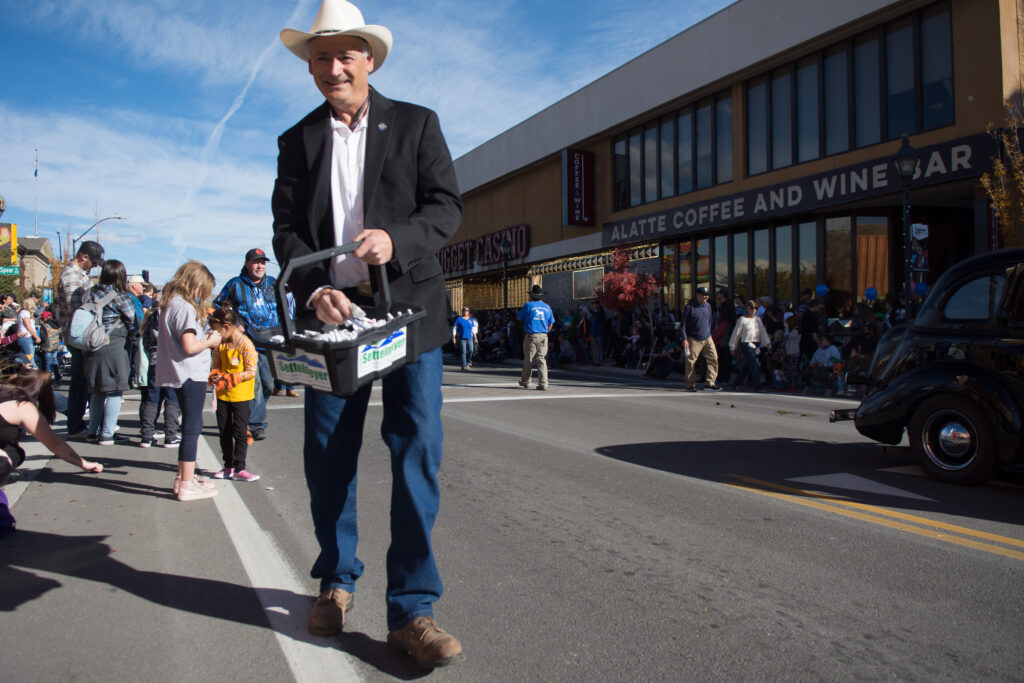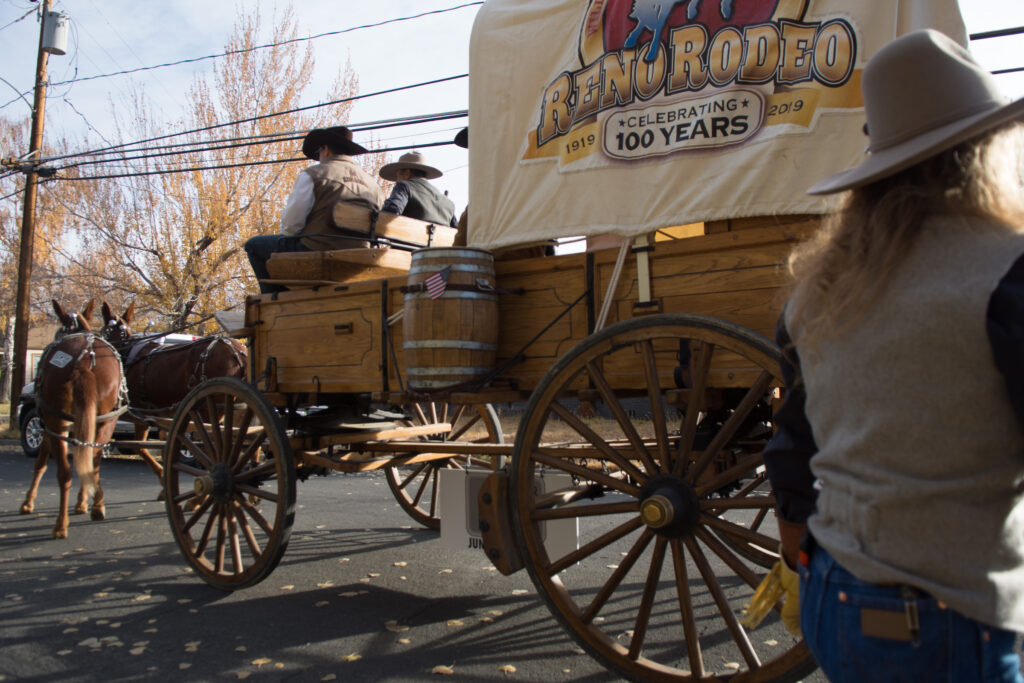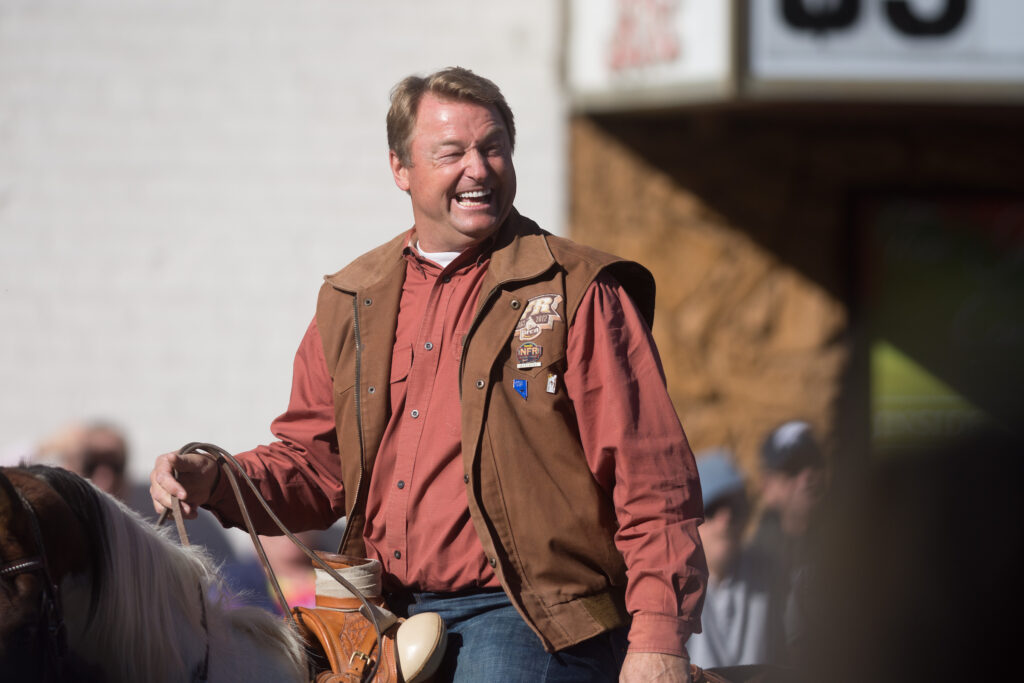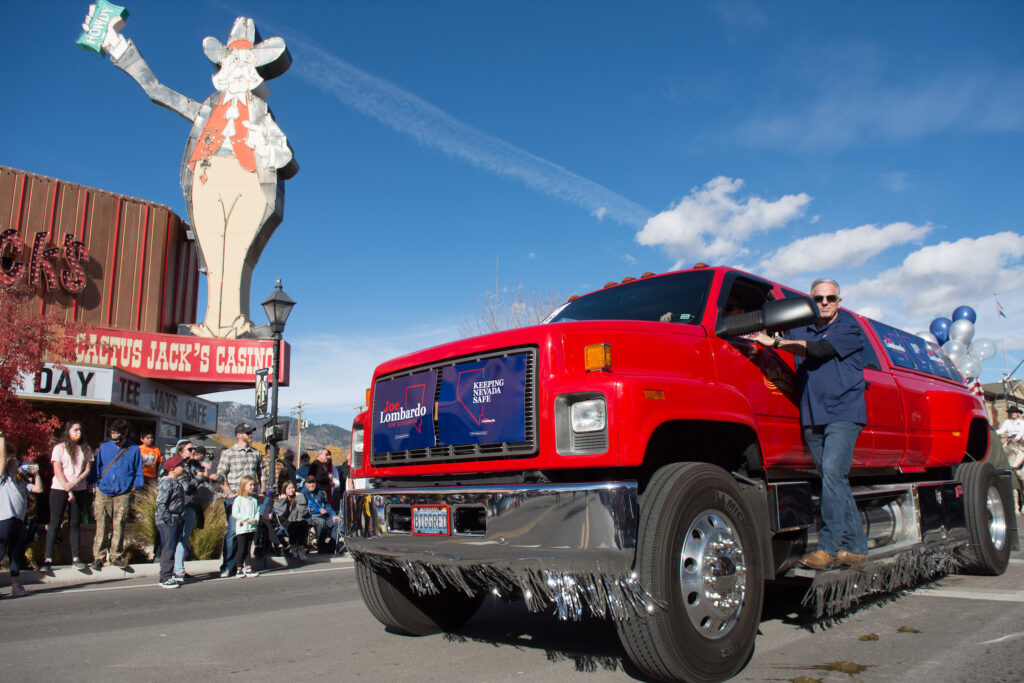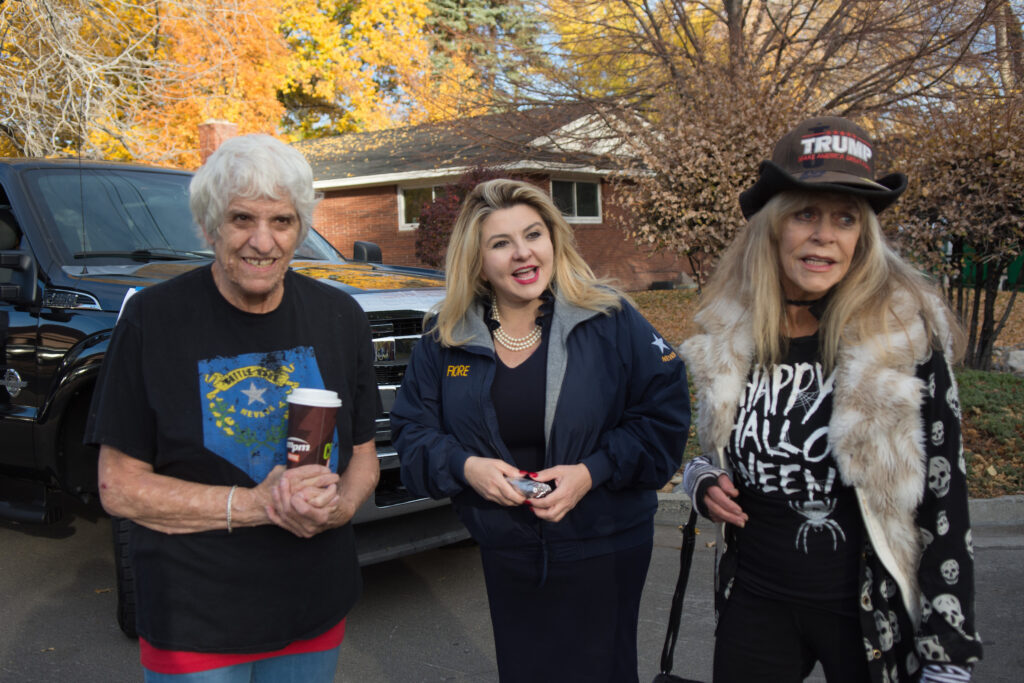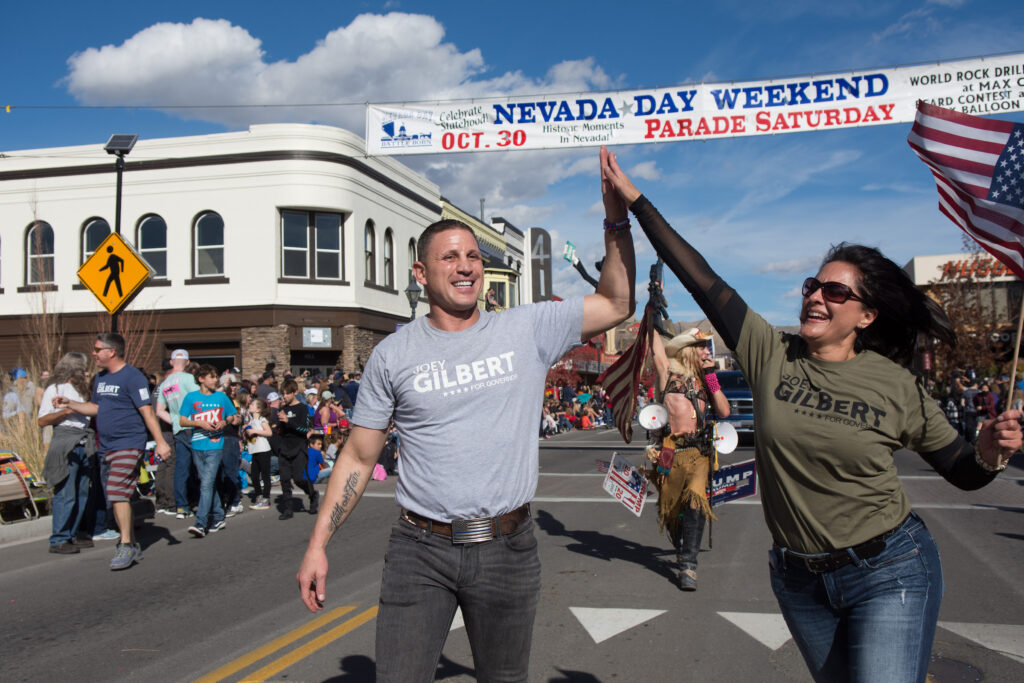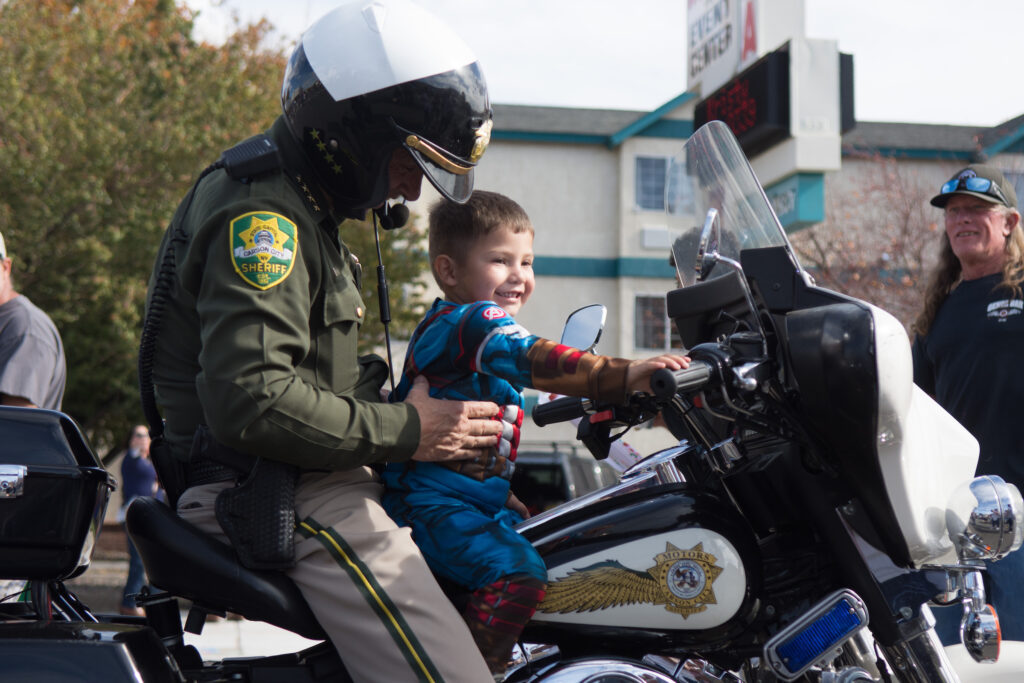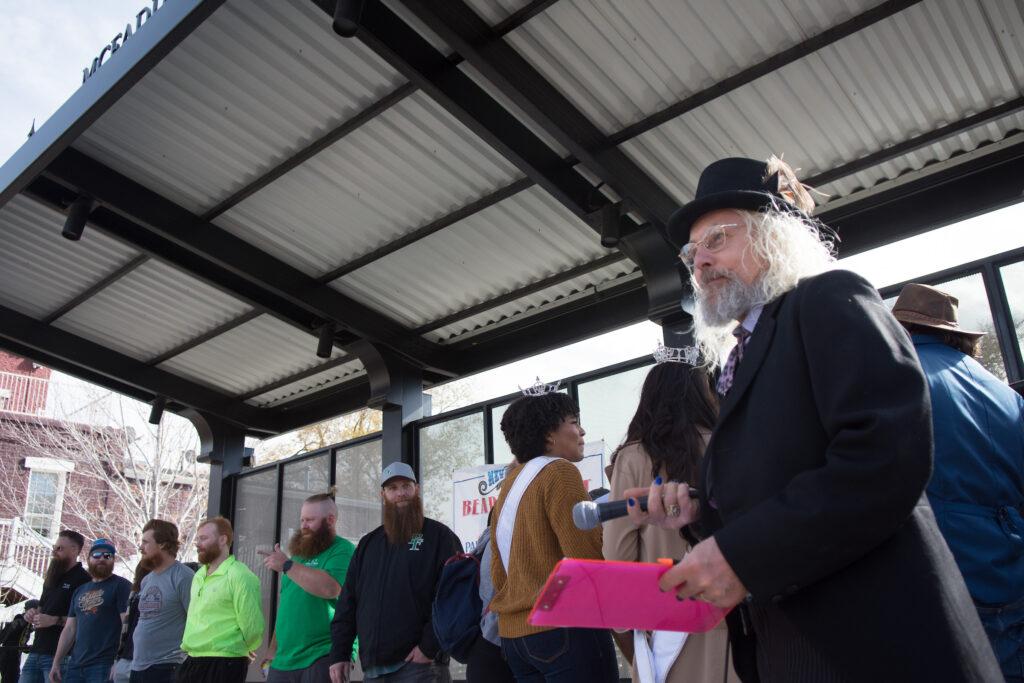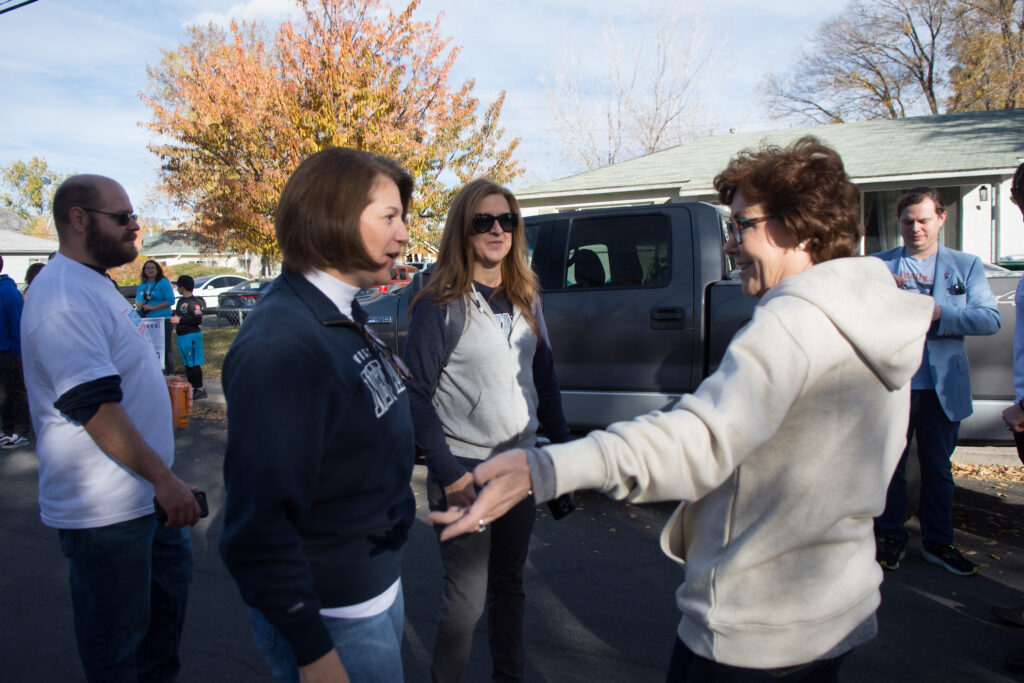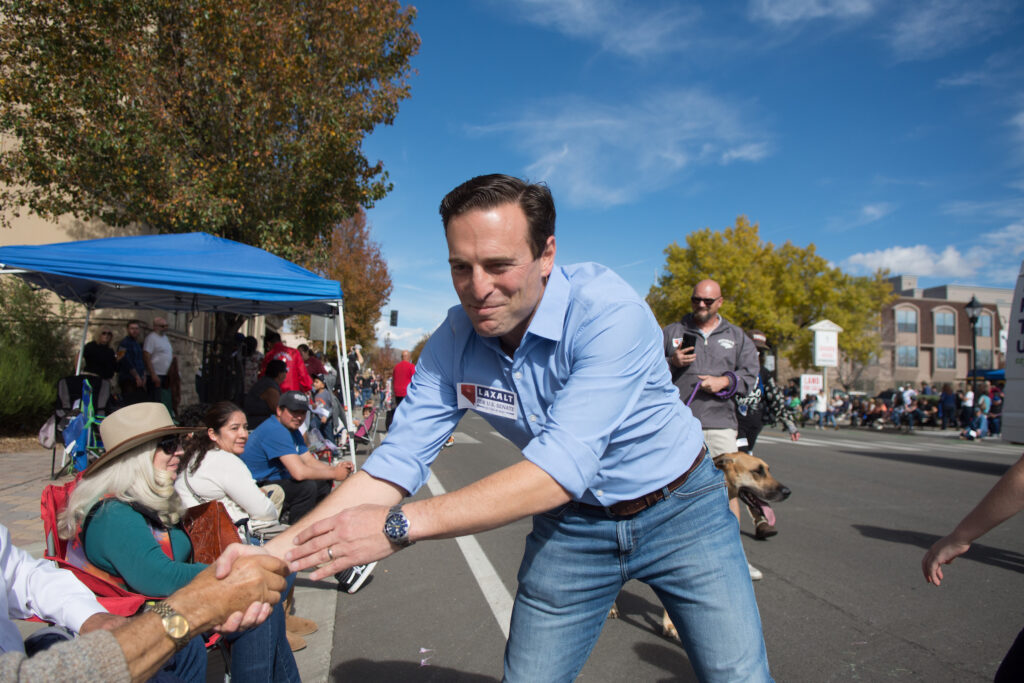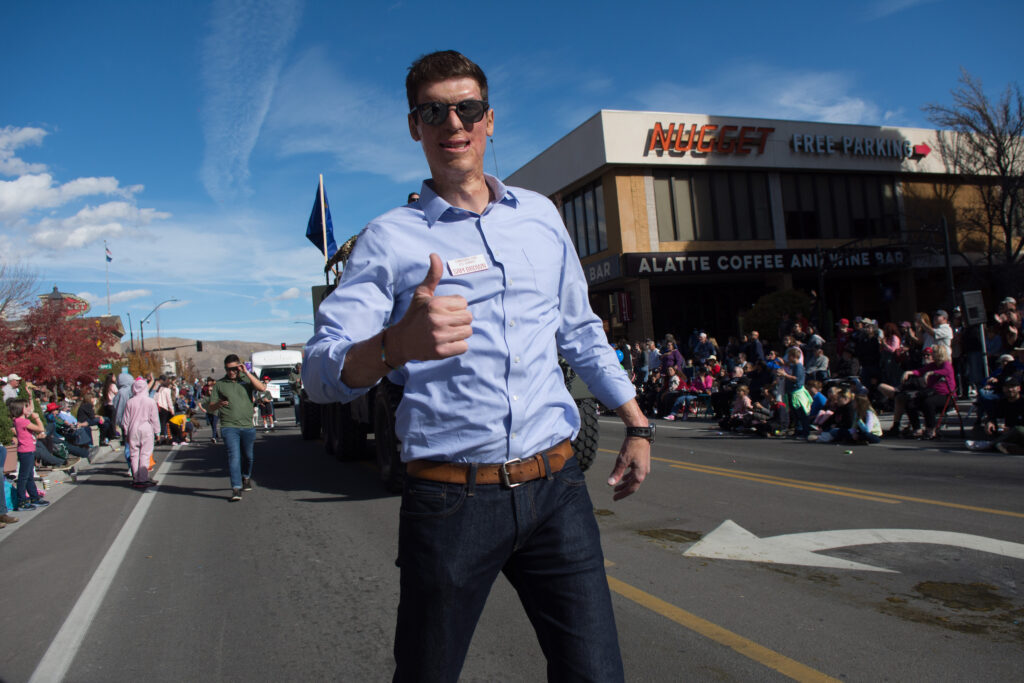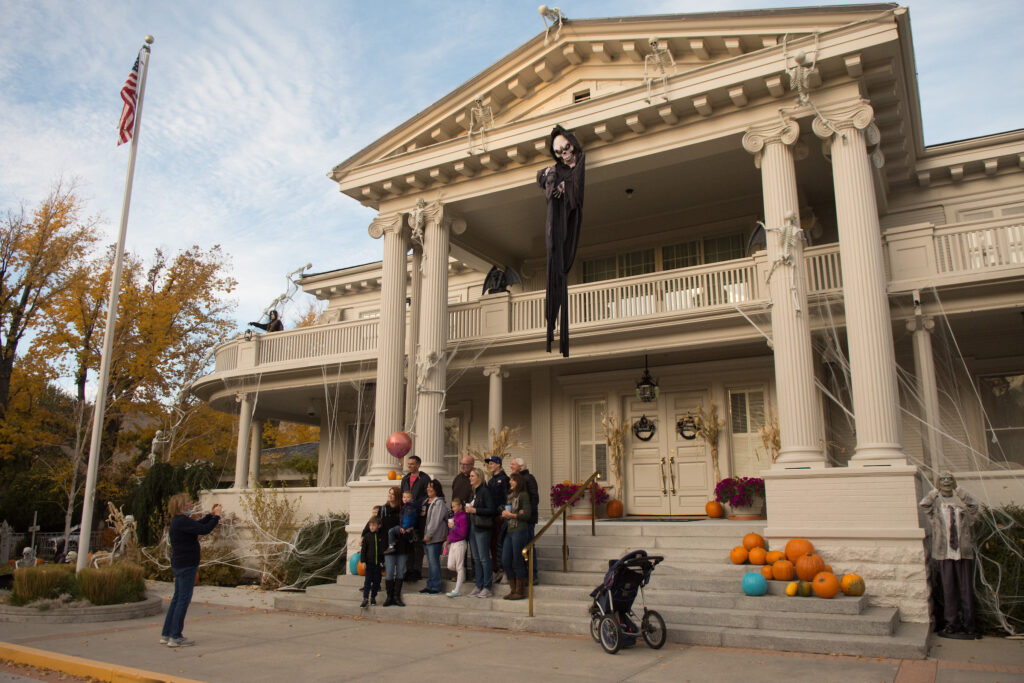 Reporter Jackie Valley contributed to this story.
Comment Policy (updated 4/20/2021): Please keep your comments civil. We reserve the right to delete comments or ban users who engage in personal attacks, use an excess of profanity, make verifiably false statements or are otherwise nasty. Comments that contain links must be approved by admin.