'Ring of fire' solar eclipse to pass directly over Nevada
From Winnemucca to Las Vegas, Nevadans are poised to view the eclipse better than almost anywhere else.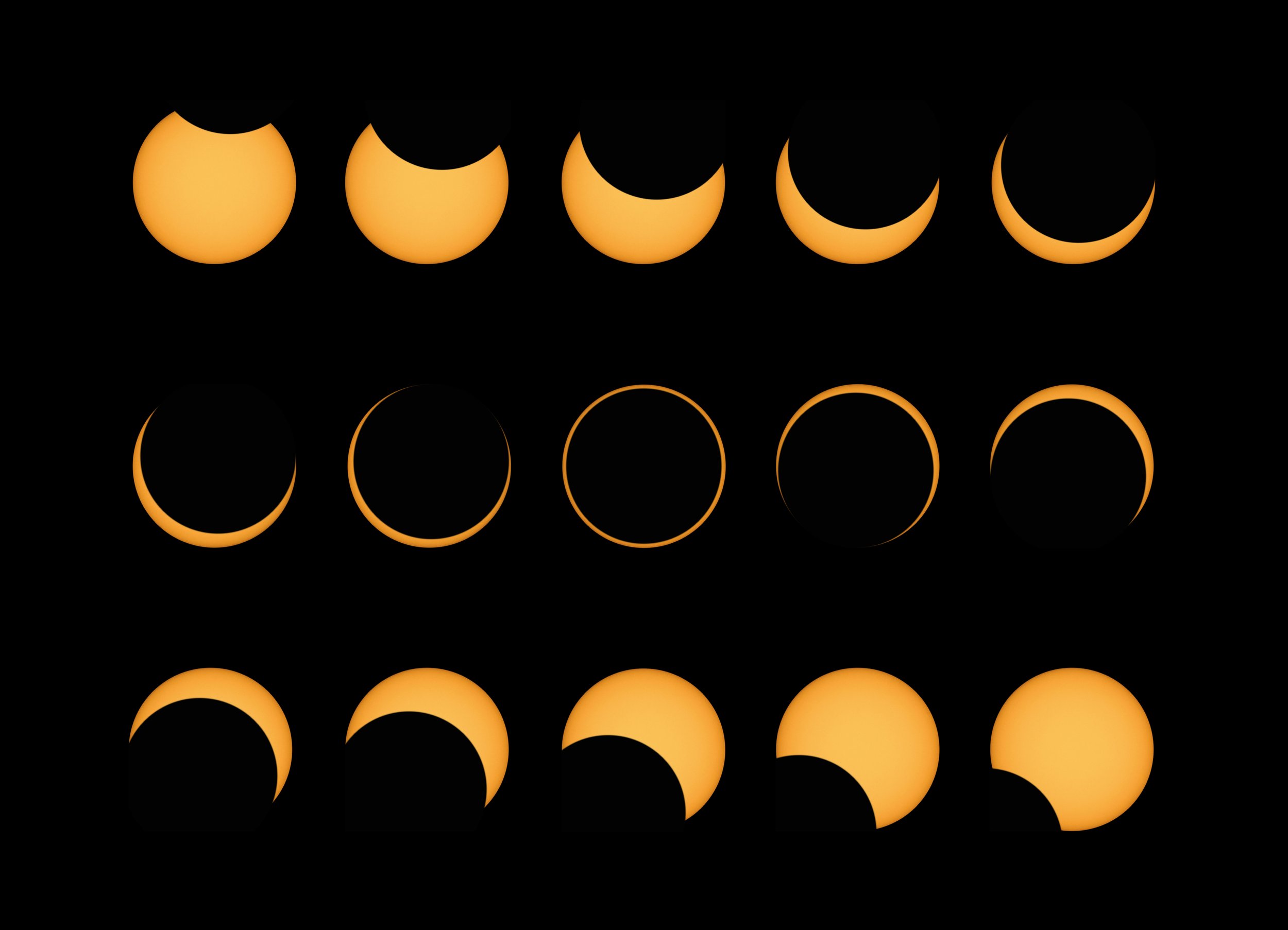 For a few hours Saturday morning, one of the most spectacular shows in the state won't be in any Strip casino in Las Vegas. Instead, tens of thousands of Nevadans will be treated to a free — and rare — show: a "ring of fire" solar eclipse courtesy of Mother Nature.
An annular solar eclipse — when the moon passes between the sun and the Earth — is scheduled to travel across portions of the western United States on Saturday morning on a southeasterly trajectory from Oregon through Texas. The eclipse will pass directly over parts of Northern and eastern Nevada, and Nevadans who step outside (with appropriate eyewear) will see what appears to be a "ring of fire" in the sky.
Communities including Battle Mountain and Elko, as well as Great Basin National Park, are directly in the path of the eclipse.
"In someone's lifetime, they will have a chance to see probably two total eclipses in terms of seeing it without having to move anywhere, and three or four annular eclipses like this one. They're rare enough that it's worth taking note of them," according to Jason Steffen, an astrophysicist and assistant professor of physics and astronomy at UNLV. "It is pretty awe inspiring to see the effects of these — what the sun actually looks like and watching the heavens play out in front of you."
An eclipse occurs when a planet or moon obstructs the sun. On Earth, we are able to observe solar and lunar eclipses. A total eclipse of the sun happens about every year and a half somewhere on Earth; partial eclipses occur at least twice a year.
But not everyone gets to experience every eclipse — to observe one, people must be on the sunny side of the planet in the path of the moon's shadow.
The same location on Earth will, on average, see a solar eclipse once every 375 years.
Roughly 6.6 million Americans live within the path of Saturday's eclipse, including 81,000 Nevadans, who will see anywhere between 80 and 90 percent of the sun obscured by the moon.
'A dramatic phenomenon'
During an annular eclipse — the type that will occur on Saturday — the moon is at its most distant point in its elliptical-shaped orbit. Even though the moon will be directly aligned with the sun, it won't block all of the fiery ball due to their respective sizes.
The moon is big — with a diameter of roughly 2,100 miles, it's just short of the approximately 2,500 miles from Los Angeles to Washington, D.C. — but the sun is about 100 times the width of the Earth. That means the moon, despite being much closer, doesn't cast a very large shadow over the Earth during an eclipse.
Annular eclipses lack some of the pizzazz of total eclipses — the sun is not completely obscured, the sky doesn't get as dark, and they occur more frequently than total eclipses, Steffen said.
But both partial and total eclipses have inspired art and scientific research for thousands of years.
Ancient civilizations such as the Mayans were able to predict eclipses. In more modern times, scientists have used eclipses as opportunities to study parts of the sun's atmosphere too faint to see except for when the bright light of the sun is blocked. Observation of a solar prominence (a large, bright feature that extends out from the sun) during eclipses led to the discovery of helium.
And it was during a total eclipse in 1919 that scientists found evidence to support Einstein's theory of relativity.
"People have been tracking eclipses for a long time to understand our place in space," said Paul McFarlane, director of UNR's Fleischmann Planetarium and Science Center. "It's a dramatic phenomenon."
What to expect in Nevada
The eclipse will pass over Nevada slowly — over a roughly 2.5-hour window — but its peak will only last about four minutes.
The moon's shadow will be traveling at 5,399 mph when it starts to pass over Nevada, casting a shadow roughly 130 miles wide. The speed of the shadow will slow to 3,201 mph by the time it leaves the state.
In Battle Mountain, the eclipse will last from 8:06 to 10:48 a.m., with maximum obscuration at 9:23 a.m. At Great Basin National Park, the eclipse will last from 8:07 to 10:53 a.m., with maximum obscuration at 9:24 a.m.
In those areas, 90 percent of the sun will be eclipsed by the moon during maximum obscuration, causing the sun to appear as a slender ring around the moon and creating a "ring of fire" effect. The town of Eureka is the southernmost population center in the state that will see the sun so fully obscured — Reno residents will see about 85 percent obscuration and Las Vegas residents will see about 80 percent obscuration, according to Steffen.
In 2017, a total eclipse passed over states north and east of Nevada, resulting in a partial eclipse in much of the state. In early April, another total eclipse will pass over the United States, this time from Texas up toward Maine. Nevadans, again, will observe it as a partial eclipse, McFarlane said.
Whether viewing a total or partial eclipse, experts recommend using proper viewing equipment such as eclipse glasses.
The next annular eclipse to pass over the United States isn't for another couple of decades.
"For those of us who are a little older, catching another one isn't certain," McFarlane said.
In celebration of the eclipse's path over Nevada, Great Basin National Park and Ely are hosting a series of events including live talks by NASA scientists and ranger-led astronomy programs.
"[The] coolest thing about it is it gets people excited about science who don't necessarily think about science," said Kelly O'Neil, an assistant teaching professor at UNR's Department of Physics. "I like to think people do stop and think about it and look up why it happens."
The Nevada Independent is raising $200,000 by Dec. 31 to support coverage of the 2024 election.
Tax-deductible donations from readers like you fund this critical work.
If you give today,your donation will be matched dollar-for-dollar.
Give + Get Matched
Featured Videos