Rooftop solar installations nearing trigger for lower reimbursement rates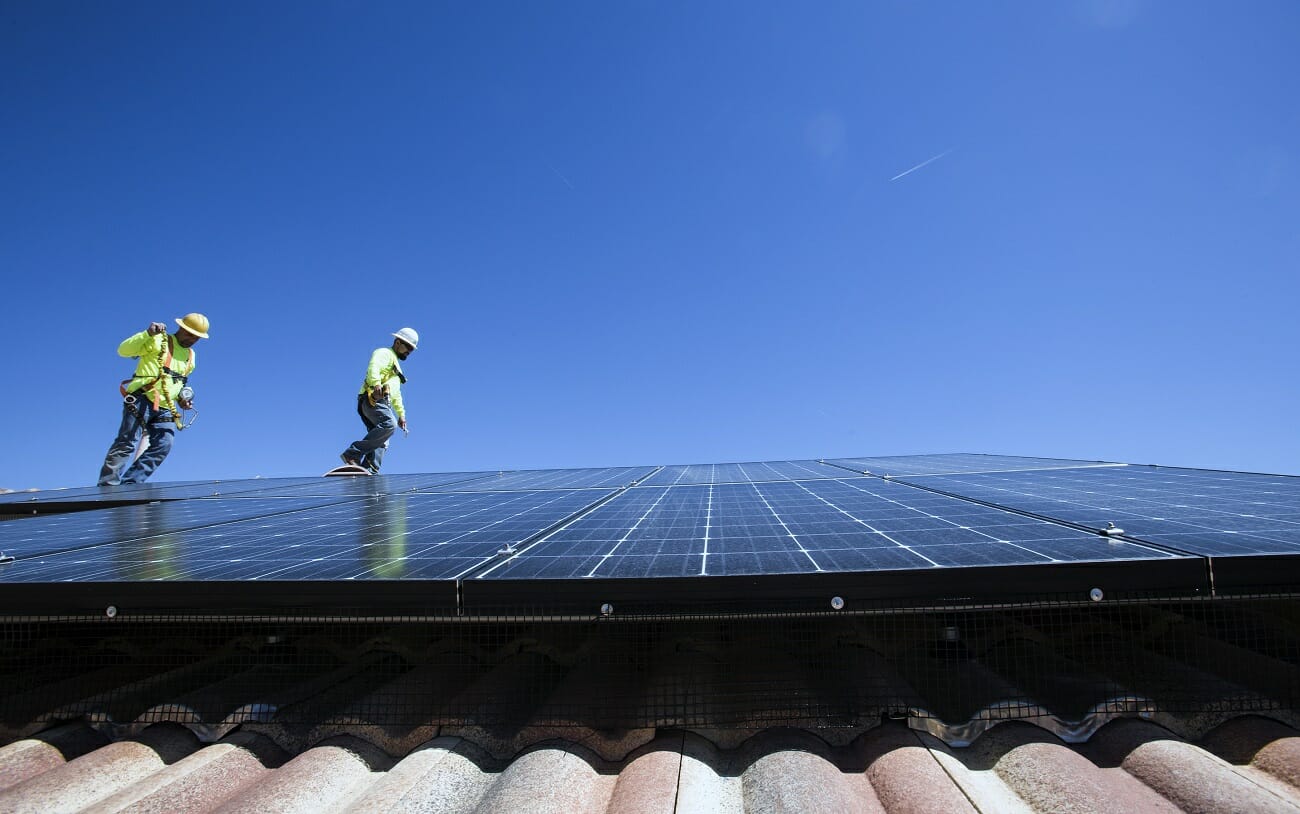 Reimbursement rates for new Nevada rooftop solar customers are set to decline next month, nearly a year after the state's newly revitalized net metering program was relaunched.
At a Legislative Commission on Energy meeting last week, NV Energy executive Judy Stokey said the utility was projecting the amount of net metering applications and installed rooftop solar units would hit the limit set in state law sometime next month, which will kick off lowered reimbursement rates for new net metering customers.
But the decline is likely a positive for Nevada's rooftop solar industry— analysts and businesses say that hitting the first 80-megawatt tier — one megawatt of solar can power more than 150 homes — so soon after the law was passed is the clearest sign yet that the state's rooftop solar industry is back on solid ground after state regulators controversially slashed rates for net metering customers in 2015, which led to multiple major solar installers leaving the state.
Since last June, NV Energy has processed around 9,400 applications for new net metering customers, and expects to hit the 80 megawatt limit sometime next month, based on historical projections and expected rising interest in rooftop solar during the hot summer months. Applications started off small, with 36 submitted last June, but have grown much larger, with 1,416 applications submitted in May 2018 and 1,058 submitted midway through June.
As of Friday, the Nevada Public Utilities Commission reported that 29.8 megawatts of net metering capacity have been installed and applications for another 35.5 megawatts have been put forward, leaving around 15 percent of the 80-megawatt "tranche" to be filled.
Rick Gilliam, a distributed generation policy analyst with nonprofit Vote Solar, said in an interview that changes approved by the 2017 Legislature had created enough certainty for solar installers to continue operating in Nevada at a profit, even with declining reimbursement rates for energy returned to the grid.
"I would say the industry is fully back on its feet," Gilliam said in an interview. "I think the market may be stronger because of that certainty. For the next four to five years at least, solar installers and the supporting infrastructure around those installers has a pretty strong degree of certainty with the possible exception of the (energy choice) ballot question."
Under the 2017 bill passed by Nevada lawmakers, NV Energy is required to offer a net metering program that reimburses rooftop solar customers for the full retail value of energy put back on the grid offset against electricity they consume, and then at a slightly reduced rate for any excess energy generated by the panels that is not offset by the consumer's electric use.
The setup allowed for an initial reimbursement rate of 95 percent of the retail value of excess solar energy, declining for every additional 80 megawatts of installed rooftop solar capacity to 88, 81 and finally 75 percent of the retail value. Customers who enter into a specific "tranche" will be able to retain that rate for a period of at least 20 years.
Democratic Assemblyman Chris Brooks, who sponsored the 2017 net metering legislation, said he was surprised that the first 80 megawatt "tranche" had been filled up so quickly, but that it was evidence the compromise, "relatively arbitrary" setup was working as hoped.
"I think that it's meeting its intended goal of tapering off what the reimbursement rates are going to be, while there's still a tremendous amount of interest," he said.
Brooks said he didn't think the lowered reimbursement rate would have too much of an effect on future rooftop solar installation, given the relatively small change that rooftop solar owners would see between the rates. Gilliam said a possible effect may be customers sizing their systems smaller, so as to lower upfront costs while still taking advantage of the non-excess energy produced by the systems.
"Honestly, I don't think it will have an impact on the number of systems that people are seeking to install, although from a pure economics standpoint, if customers do an economic analysis of the effects of this reduced compensation rate, they might size their systems a little bit smaller, so that the amount of exports is fewer at the end of the month," he said.
Alex McDonough, an executive with Sunrun and former energy adviser to Sen. Harry Reid, said the move to the 80 megawatt cap was proof the "fruits of the Legislature's labor" were paying off, and said the reduced reimbursement rates — although they provided less of a benefit to customers — were less important than having a stable marketplace.
"It gives industry and customers a lot of certainty," he said "It's really the right way to do it."
NV Energy's Renewable Energy Programs Director Sarah Chatterjee said she wasn't sure how soon the next tranche might be filled, given the unpredictable nature of the market.
"There's a number of variables that are out there that make it difficult to forecast," she said.
Hitting the 80-megawatt limit doesn't necessarily mean the "tranche" will close — it will remain open until hitting a full 100  percent of installed, not just applied for, capacity. About 1 percent of applicants end up not installing a rooftop solar system.
Disclosure: NV Energy has donated to The Nevada Independent. You can see a full list of donors here.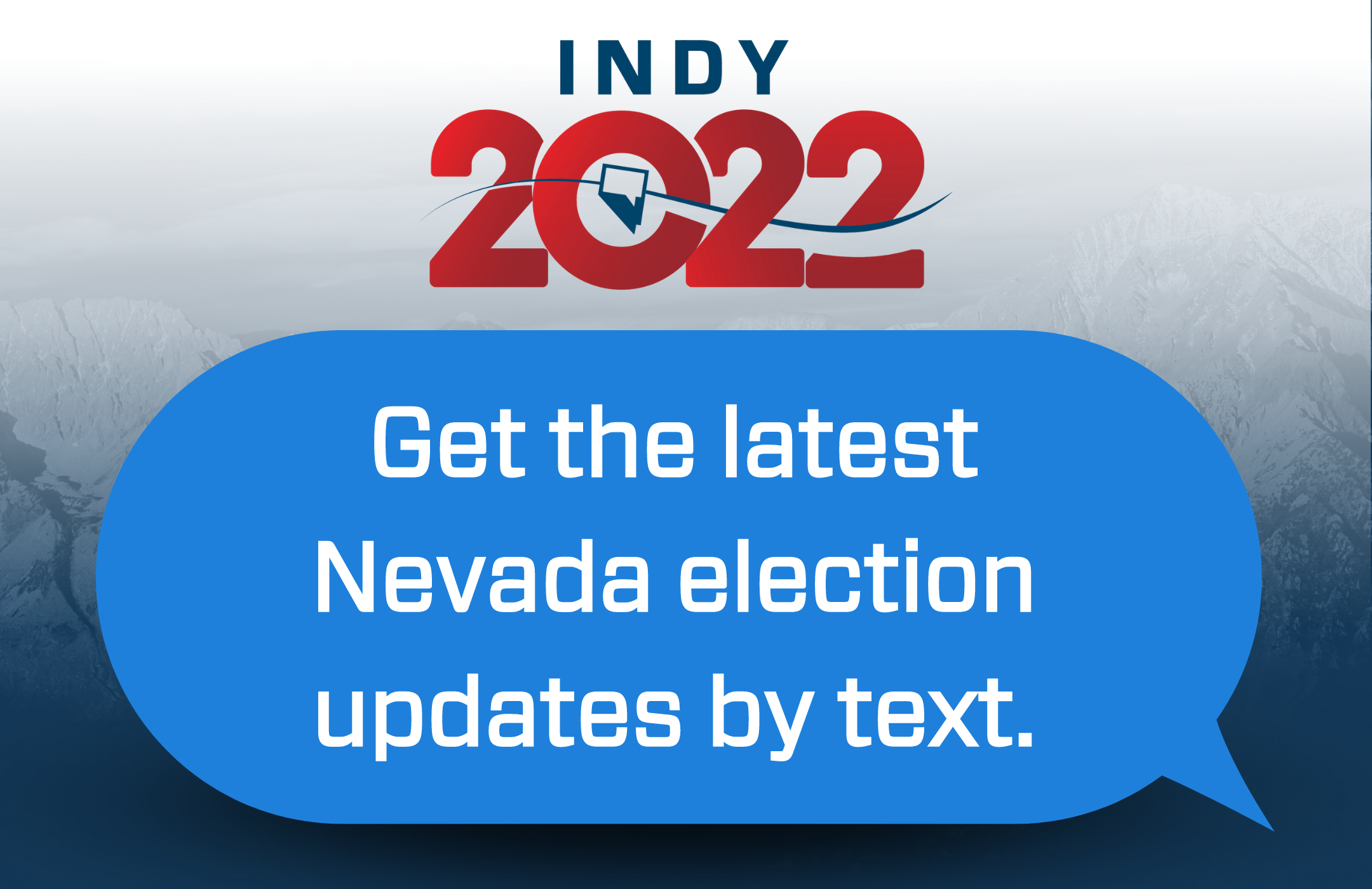 Featured Videos
Comment Policy (updated 4/20/2021): Please keep your comments civil. We reserve the right to delete comments or ban users who engage in personal attacks, use an excess of profanity, make verifiably false statements or are otherwise nasty. Comments that contain links must be approved by admin.