Rooted in African rhythms, Vegas drill team brings tradition, sense of family to MLK parade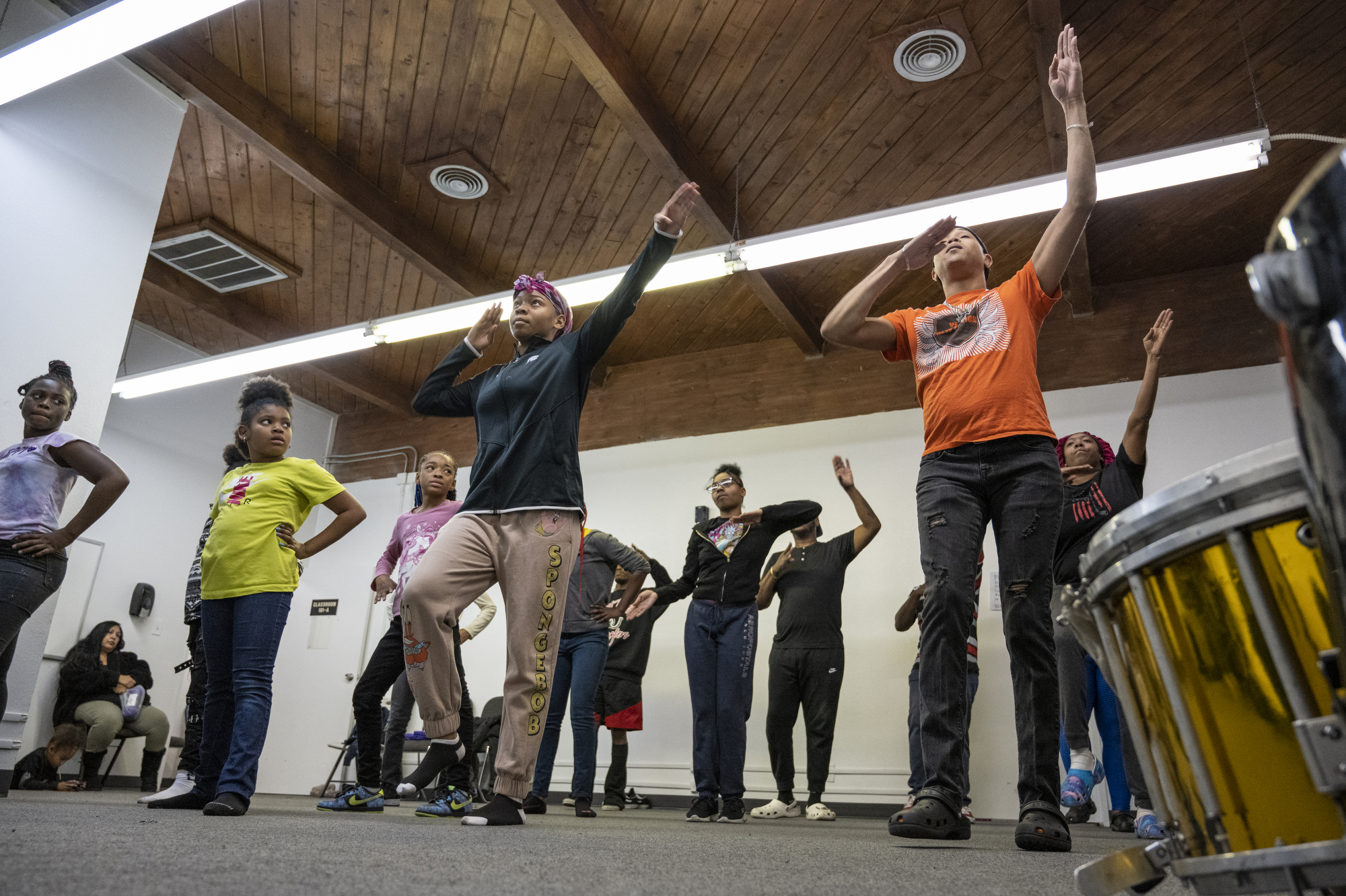 "Blum, ca-cat, cat, blum, ca-cat, cat," said Jordan Henry, 32, the drill instructor for Vegas New Edition Drill Team, during an upbeat practice filled with captivating sounds that move the spirit.
It's five days before the 41st Annual Martin Luther King Jr. Day parade — or, for this group, "hell week," Henry said.
The intergenerational group launched in 2010 after branching off from the Las Vegas Hi Steppers, a staple in the Black community in Southern Nevada, to expand the region's drill team legacy. After taking a brief hiatus the last two years, the group is eager to compete in front of the community again.
Unlike choreographed dancing, members perform West African-rooted drill routines that are called out by the captain and can include marching, militarized arm formations and hip swinging — to the distinct rhythm of loud smacking drums and bell sounds created by the drum squad.
Vegas New Edition was started by Jason Boyd, 36, a former Hi Stepper who is widely known and held in high regard for performing at the Martin Luther King Jr. parade and other competitions for more than two decades.
"It's been nothing but fun," Boyd said about starting the team.
He said he always wanted to launch his own drill squad, and it happened organically in 2010.
He was working that year on building an adult squad for the Las Vegas Hi Steppers, which did not have adults at the time. But after a misunderstanding regarding the practice schedule, he said he realized he already had a team and took it from there.
"This is a big family, and anybody can be a part of it," Boyd said.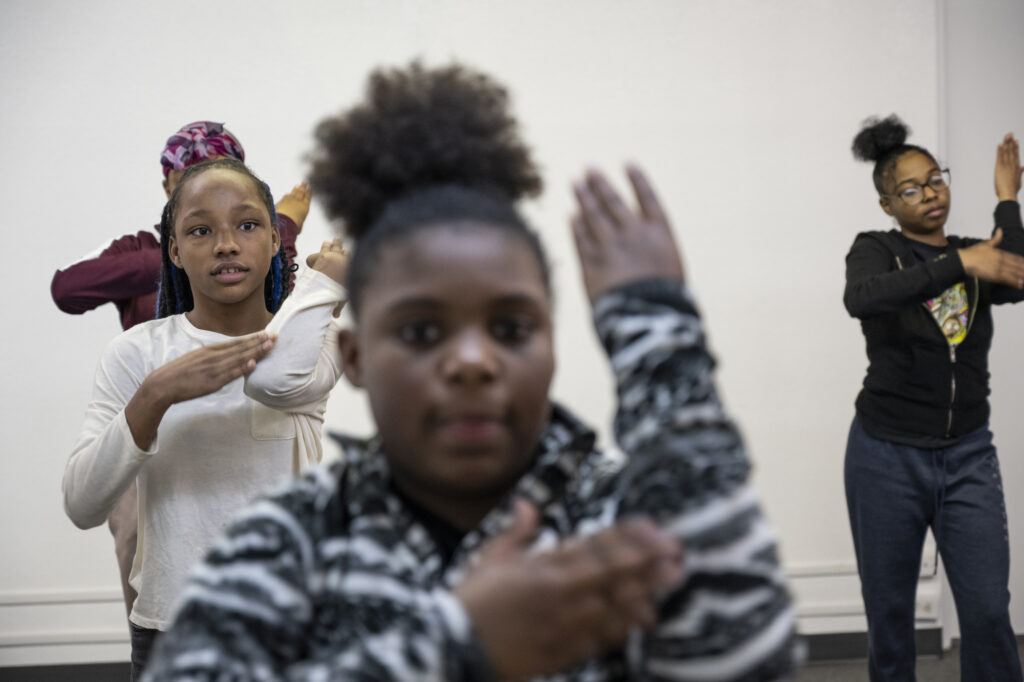 The drill team includes a drum squad and groups based on age including "peewees," who are 5 to 11 years old, "juniors," who are 10 to 15 years old, "seniors," who are 16 to 18 years old and adults, who are 18 years old and up.
Boyd said the team quickly grew, with 150 children, and they won every competition for the first few years, but membership has since dropped somewhat. He attributed the shrinkage to individual life struggles that members experienced.
Felicia Day-Weathers, 51, a former Hi Stepper and former member of the Las Vegas Westernette Drill Team recently joined the squad as a director. She said people like to "drill" as a hobby and that there are no paid members of Vegas New Edition.
"It's a passion," she said. "It gets us away from everything … It's like we're in a zone … It's like we're free."
Henry, the drill training instructor, said there are different styles of "drill" across the country and that some teams focus on a band type of sound and others, like Vegas New Edition, are carried by "street drumming." He also said routines in the South often put an emphasis on dancing and tap, while on the West Coast, the style is heavily based on precision.
Experts have described such performance groups in Black communities as "cultural resources" rooted in Africanisms. In the 1996 book, Steppin' on the blues: The visible rhythms of African American dance, Harvard University dance historian and former dancer Jacqui Malone said dance, music-making and performance has been one of the "most important means of cultural survival" in the Black community.
Vegas New Edition is known for routines with sharp, quick movements and fast drumming. One of the main movements is called "march time march," which is a foot movement that keeps the drill team moving in between routines.
"I always make sure that the training starts with the basics over here," Boyd said. "You have to learn the basics."
Boyd said discipline plays a role too, and once members are in uniform, they are expected to follow the direction of the captain and behave professionally.
"To sit back and watch a lot of kids that you train go out and perform, whether they win or not, is a touching feeling — to see them represent something that you put together," he said.
Day-Weathers credited the roots of Las Vegas drill teams to the late Billy Patterson, who she said started the Westernettes in the 1970s and then later branched off into the Las Vegas Hi Steppers.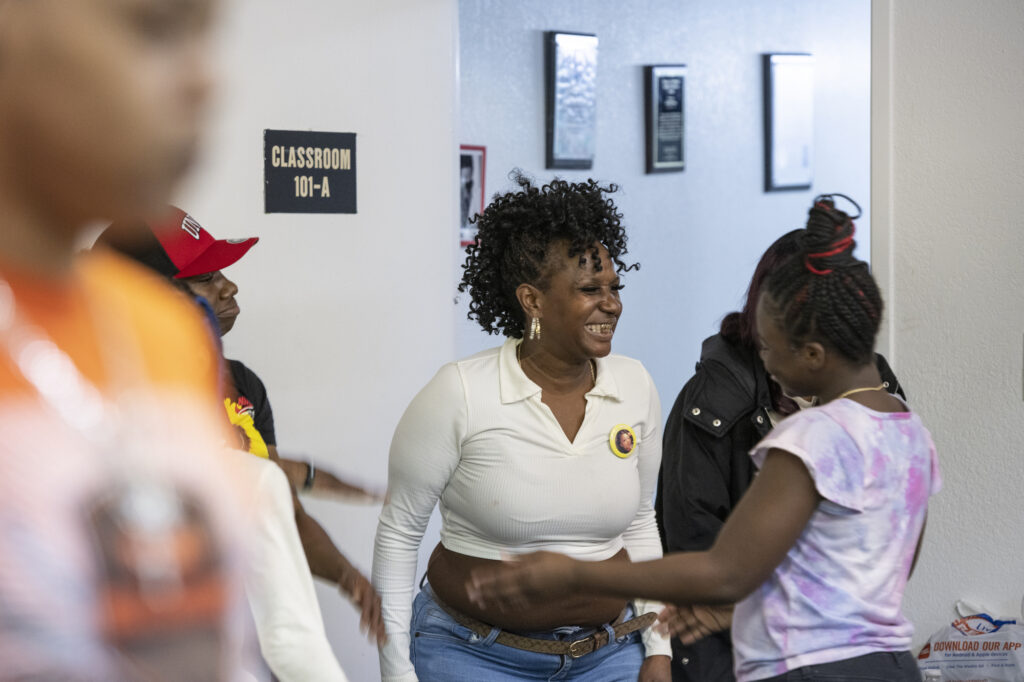 Former Westernette Marcus Johnson, 51, is a member of the drum squad who's been immersed in the craft since childhood. He said the challenge of drumming is also a stress reliever that keeps his mind strong.
"I feel like God gave me a gift," he said. "So [performing] is my way of giving back."
Growth and loss
"Somebody got their boots today," Henry said as one of the first-time performers entered the Wednesday evening practice, reminding members to break their boots in before performance time.
The group is known for wearing black, orange and gray uniforms with black boots adorned with an orange tassel. But this year they will incorporate purple, a nod to a member of the team, Dominic Slack, who suddenly passed away to COVID-19 in 2021 at age 30. They also lost 44-year-old Missy Guynes to COVID-19 around the same time.
Slack was Day-Weather's godson and he led a majorette team that practices alongside Vegas New Edition, inside a separate room at the CARE building in Nucleus Plaza on the west side.
"Our goal is to keep his legacy going," she said. "And to get as many kids as we can out of the streets … to come over here and to beat a drum or … drill. So they'll know that they have something to do besides being in the streets."
Day-Weathers said she feels personally "assigned" to the 89106 area, where the group is based. Leaders recruit sponsors for children who need help buying uniforms and equipment, and their goal is to become the biggest drill team in Las Vegas.
She said the next thing she wants to do is obtain a building for drill team practice and tutoring because they would have been outside if a friend had not temporarily rented the space for them.
"It's a bunch of empty buildings over here," she said. "All they have to do is open one up."
Day-Weathers said a building is necessary for the success of the team and would provide a place for children to develop a better relationship with the community. She said she wants a large space on the west side, with individual lockers for drummers, a computer lab to expand the tutoring operation and multiple rooms for drill team practice.
"I love teaching the kids and working with the kids," Day-Weathers said. "It's always been my passion."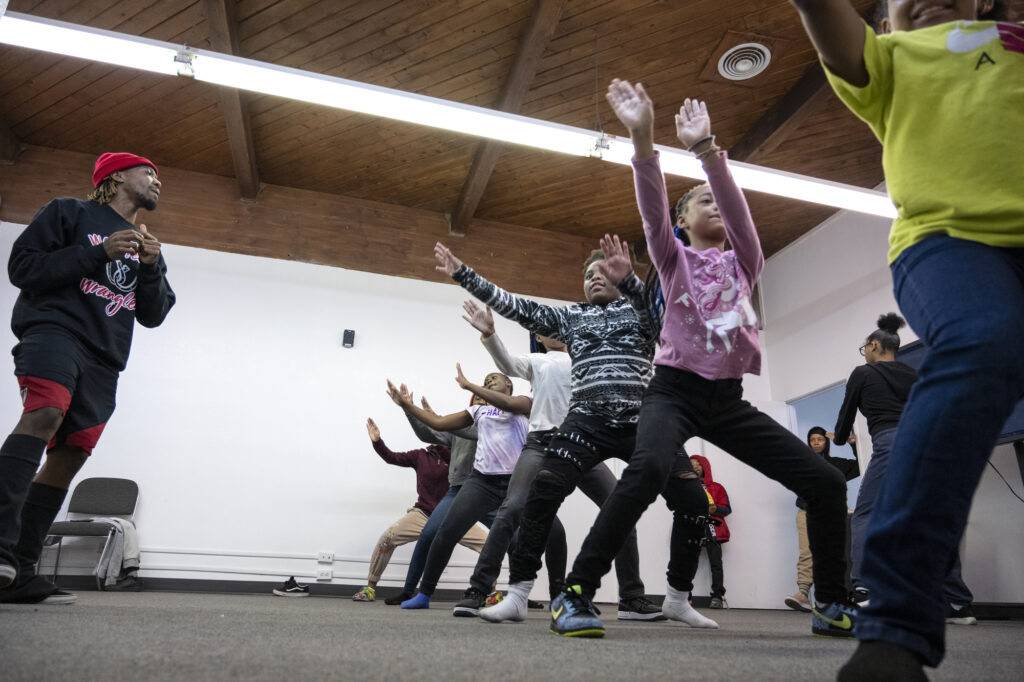 Amiracle Robison, 10, and her sister Zamiah, 12, have grown up around the drill team community on the west side and usually practice with Vegas New Edition for fun, but this year they are taking the role more seriously and will compete for the first time at Monday's parade.
As they both walked into practice, one of the girls stretched her arms wide to show Henry a shoebox with a new pair of boots inside.
Their mother, Jasmin Haliburton, 33, originally from Detroit, said their father, uncle and grandmother will march alongside the team in matching shirts during the parade. She said her 13-year-old son is possibly next up.
"I feel very good right now," Haliburton said. "I'm loving it. I can't wait until Monday. You have no idea – we're coming out there hard."
This story was updated at 5 p.m. on 1/15/23 to reflect that Felicia Day-Weathers joined Vegas New Edition after it was launched by Jason Boyd.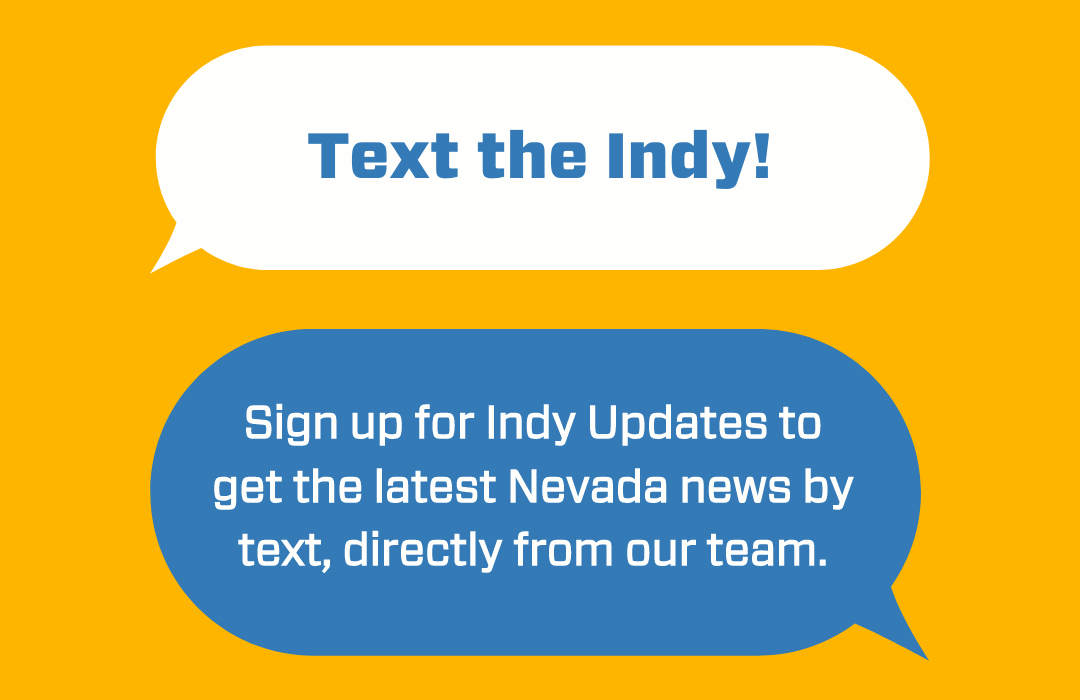 Featured Videos
Comment Policy (updated 4/20/2021): Please keep your comments civil. We reserve the right to delete comments or ban users who engage in personal attacks, use an excess of profanity, make verifiably false statements or are otherwise nasty. Comments that contain links must be approved by admin.