Rosen, Cortez Masto join Republicans to support bill to end shutdown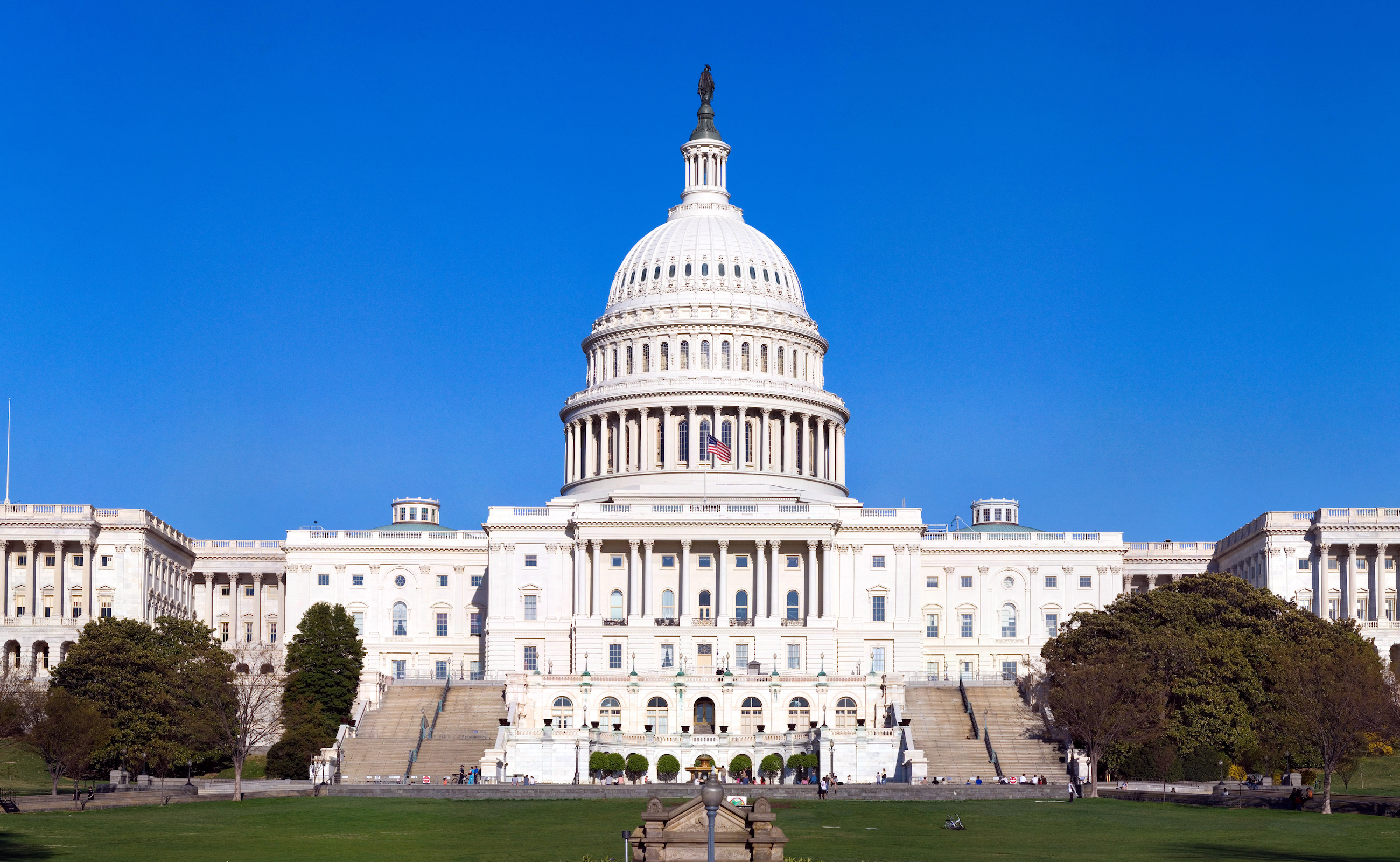 House Democrat Jacky Rosen voted with Republican Mark Amodei to reopen the government early Friday morning after Congress briefly let funding lapse—the second government shutdown in three weeks.
Rosen was one of 73 Democrats who voted for the spending bill, but fellow Nevada Democrats Dina Titus and Ruben Kihuen announced their opposition to the legislation hours before the House considered the measure, which was approved 240 to 186. President Trump signed the bill upon receiving it, officially reopening the government.
Democratic Sen. Catherine Cortez Masto was one of the 73 senators who voted to end debate on the budget deal earlier Friday morning. Republican Dean Heller also voted to cut off debate, which requires 60 votes. They were among the 71 senators who voted to approve the measure.
Cortez Masto has voted for three of the five stop-gap funding bills passed by Congress since October. She opposed the previous measure over concerns that McConnell would not keep his promise to have an open debate on immigration in the Senate. After the vote Friday morning, McConnell took steps to tee up for next week the immigration debate he promised.
Heller has voted for all five of the stop-gap bills.
To win maximum support, the bill also provides about $90 billion in disaster relief, that would mostly go to Texas, Florida and Puerto Rico, which have suffered hurricanes. The deal also extends the Children's Health Insurance Plan for 10 years. The previous CR extended the CHIP program for six years. Nearly 69,000 Nevada kids were enrolled in the program last year, according to the Kaiser Family Foundation.
The legislation also would create a bipartisan, bicameral panel charged with developing a proposal to reform the budget and appropriations process. A similar committee was established by Congress in a budget deal struck in 2011, but that panel failed to reach a bipartisan agreement and was dissolved in 2012.
Although the previous shutdown was used as a political cudgel, mostly against Democrats, the brief shutdown was primarily blamed on Kentucky Republican Rand Paul.
In the Senate, each senator must give consent if leaders wish to change the regular process and hold a vote ahead of its scheduled time, which was the case in this instance. Much to the consternation of senators on both sides of the aisle, Paul refused to allow the vote on the deal to be moved up because he was upset that the budget agreement would add to the deficit.
"Are we to be conservative all the time, or only when we're in the minority?," Paul said on Twitter in an effort to shame his GOP colleagues by pointing out that they rabidly opposed spending when the Democrats were in power.
"Make no mistake, I will always stand up for fiscal responsibility, regardless of which party is in power, and I will continue to call the Republican Party home to the ideas that led to Americans trusting us with government in the first place," he wrote.
There was also considerably less political sparring over social media between Rosen and Heller. Rosen is running for Heller's seat and their interactions over Twitter have been pugnacious. During the previous shutdown, the two traded barbs blaming each other for contributing to the debacle.
Among the provisions Titus took issue with included language in the spending package that suspended the debt ceiling through March 2019, preventing the need to take a potentially embarrassing vote before the 2018 midterm elections.
The Congressional Budget Office recently warned that the nation will hit its statutory borrowing cap next month, sooner than previously expected, as a result of the $1.5 trillion Republican tax cut law enacted in December.
Titus also voiced concerns about what's not in the bill, including "no protections for recreational marijuana businesses and no incentives for renewable energy development," she said in a release, as well as no fix for DREAMers, young people brought to the country illegally as children.
The DREAMers had been protected from deportation under the Deferred Action for Childhood Arrivals (DACA) program. But Trump announced in September that DACA would expire after March 5, which spread fear among the about 800,000 who participate in the program. In Nevada, there are 13,100 DACA recipients, according to the American Civil Liberties Union.
Titus was also critical of House Republican leaders for not taking any action on those issues since the three-day government shutdown that took place last month after Democrats refused to vote for a short-term spending extension, chiefly in part, to try to force Republicans to hold a vote on a fix for DREAMers.
"Since the last government shutdown, Republican leadership has made no effort to hold hearings, offer debate, or tackle the tough issues," Titus said. "The bill is fiscally unsound, stunningly hypocritical, and morally bankrupt."
Kihuen also said his vote was spurred by a concern for DREAMers. He is the first DREAMer elected to Congress.
Kihuen and Titus have voted against the last four of the five short-term spending bills that Congress has passed since the end of the fiscal year on Oct. 1. Rosen voted in favor of three of the bills. Amodei has voted for all, but one, a vote that he missed because he said he was back in his district for meetings and a doctor's appointment.
"While I appreciate the work my colleagues have done to include many Democratic priorities in this budget bill, I cannot support the proposed 2-year CR bill without a permanent resolution for DREAMers. I will be voting NO. We cannot leave DREAMers behind! #DreamActNow," he wrote on Twitter long before the House voted on the bill.
The bill includes a stopgap spending provision, known as a continuing resolution or CR, that would keep the government funded through March 23.
That would give Congress enough time to write a larger funding package that would keep the government operating through the remainder of the fiscal year 2018.
Drafting such a spending bill is now possible after Senate Majority Mitch McConnell, a Republican. and Senate Minority Leader Chuck Schumer, a Democrat—in consultation with House Speaker Paul Ryan, a Republican, and House Minority Leader Nancy Pelosi, a Democrat—reached a two-year deal on top-line funding levels for defense and nondefense spending. The agreement would boost defense spending by $80 billion in fiscal year 2018 and by $85 billion in fiscal year 2019. Nondefense spending would go up by $63 billion and $68 billion, respectively.
Update: The headline on this story was changed at 7:15 AM to clarify that Cortez Masto also voted to end the shutdown.
IndyFest is proudly sponsored by:
Comment Policy (updated 4/20/2021): Please keep your comments civil. We reserve the right to delete comments or ban users who engage in personal attacks, use an excess of profanity, make verifiably false statements or are otherwise nasty. Comments that contain links must be approved by admin.