Rural Nevada concerned energy choice ballot question could disrupt way-of-life; supporters say legislative fix simple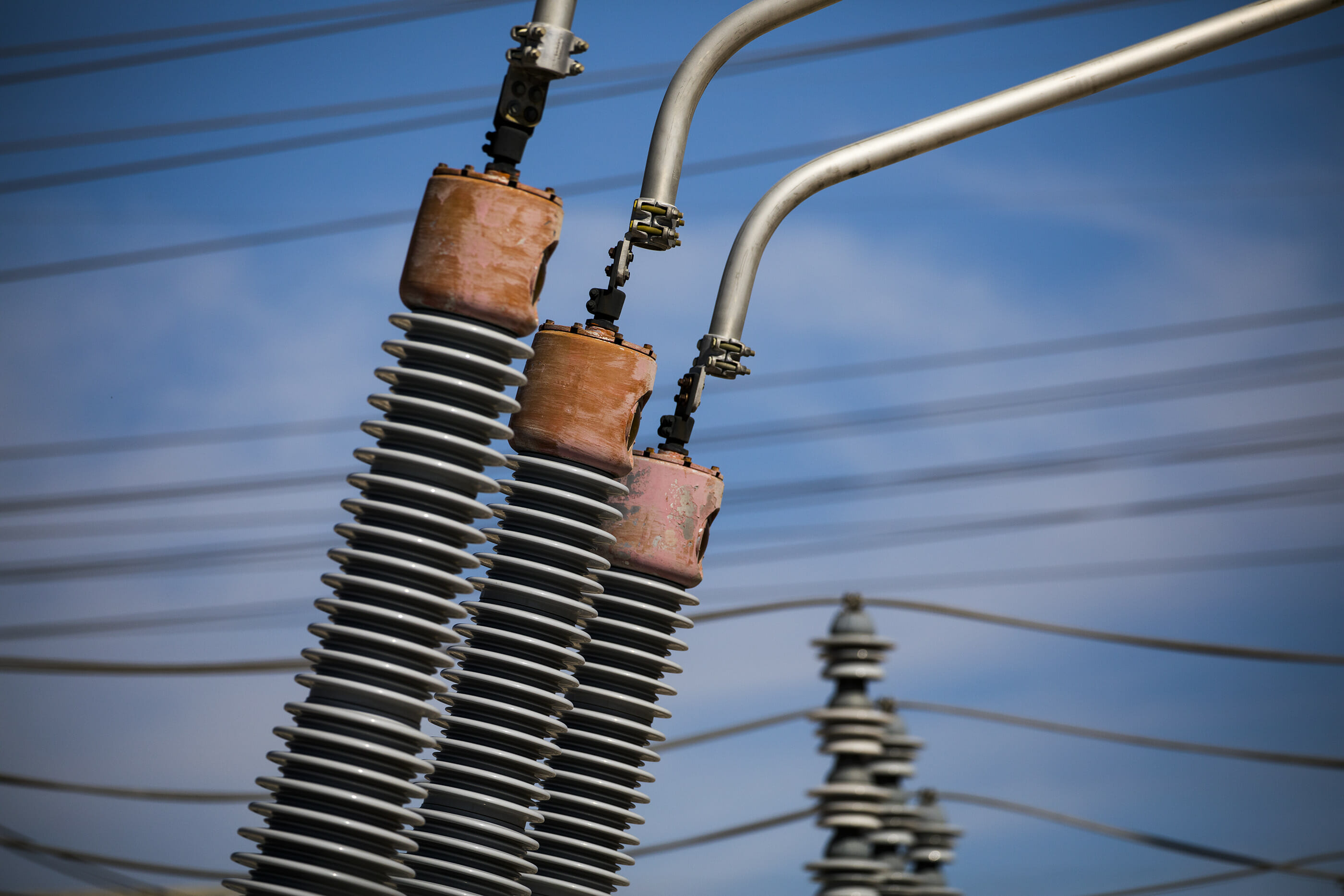 Tiny, rural and out-of-the-way, White Pine County tends to vote the way you would expect a small county on the eastern border of Nevada to vote — reliably Republican.
But the county, with a population just a hair more than 10,000 people, holds the unique position of being the only county in the state in 2016 to vote against the most popular ballot initiative in recent state history — the Energy Choice Initiative.
True, the "no" votes in White Pine outnumbered those cast in favor by a whopping four-vote margin, 1,835 to 1,831. But the vote wasn't a quirk — it belies serious concerns in many rural communities that the ballot measure would disrupt or change the unique nonprofit electric cooperative system that has allowed small communities such as Pioche, McDermitt, Wells and Caliente to have reliable electric service outside of NV Energy's jurisdiction.
If approved by voters in 2018, the Energy Choice Initiative would require Nevada by 2023 to transition from its current top-down monopoly model, where NV Energy serves as the state's primary electric utility, to a competitive retail model where multiple businesses, not just a single utility, compete to provide generation and retail electric service.
Nevada would be the first state to move to a retail choice system in nearly two decades, and the first to do so via constitutional amendment.
But it would also be the first state to not explicitly carve out an exemption for cooperatives and other nonprofit entities providing electric service to the state's rural areas. Though backers of the initiative say the Legislature could easily fix the issue, many in the rural areas say they're still concerned that the ballot question could upend their carefully crafted system providing electric service to the far ends of the state.  
"It's a dog fight," White Pine County commissioner Richard Howe said. "I know we're up against it. All we can do is try, and we won't quit until the Legislature is done in 2019."
Lots of land, not many people
Rural electric cooperatives, municipal utilities and power districts cover about 50 percent of Nevada's landmass, and serve about 10 percent of the population in total. Members of the Nevada Rural Electric Association (which covers most, but not all, of the cooperatives) average slightly more than five customers per mile of distribution mile.
Unlike NV Energy, the state's Public Utilities Commission doesn't regulate cooperatives or other nonprofit electric utilities, given their unique structure, which includes requirements that they are nonprofits and have some sort of democratic control via consumers. Unlike investor-owned utilities (NV Energy), these organizations don't need or require a return on their investment, so rates are determined solely via how much energy is available, demand for it and the cost of doing business.
Because of their small size, cooperatives typically don't own their own generation, and more than 65 percent of their procured energy comes from hydropower contracts with the federal government.
Although the term 'cooperative' is often used as a shorthand reference for the power providers, it actually covers three separate organizational structures, including:
Rural electric cooperatives, which are owned and governed by members

Power districts, which are created by a state or county and are governed by an elected board

Municipally owned electric utilities, which are owned and governed by city councils
Many electric cooperatives, including three in Nevada, came into existence in the late 1930s as part of a concentrated push by the federal government to expand electric service to farms and other sparsely populated rural areas via federal loans. While few private companies saw a financial benefit to expanding service to rural areas, many of the applications for loans came from farmer-based cooperative organizations.
The Nevada Rural Electric Service Association, which represents nine of the organizations (six cooperatives, two power districts and Boulder City), has remained neutral on the ballot question, though the group's executive director, Hank James, said many of the members are concerned about how the ballot question and any subsequent rules put in place by the Legislature will affect their business model.
"It's probably the major issue for the next decade," he said. "It could affect the lives of rural Nevadans for a long time ahead."
Questions and Answers
In a January edition of the "Watts Up" newsletter sent to customers of Overtown Power District (which serves the northeast corner of Clark County, including the city of Mesquite), district general manager Mendis Cooper laid out concerns that the backers of the initiative didn't take the needs of the rurals into account before pushing forward with the amendment.
"Although there are some great promises made, the ECI was never written with Nevada rural electrics in mind, but the wording of the ECI has brought 'every person, business and association of persons' into the mix," he wrote. "Every other state that has implemented an energy choice mandate excluded rural electrics, allowing them to operate without being subject to the new rules. Dragging the rural electrics under the umbrella of a big city solution will create a lot of confusion and difficulty in this process."
James said two of the biggest issues facing cooperatives included honoring long-term hydropower contracts with the federal government, and ensuring that the transmission costs that the rural cooperatives stay relatively unchanged or flat, given the small size of most cooperatives. He said the cooperative model made sense given the constraints facing rural parts of the state, and that the organizations were ill-equipped to grow or meet demands faced by larger, for-profit energy companies in a retail market.
"We're not for profit, we only procure energy for members, and we only have transmission services for our members," he said. "There is no desire that we serve outside of our service territory. So the only reason we procure energy is to meet demand within the service territory. To grow, and to grow externally, is just not in our DNA."
Howe said he was concerned that retail businesses would only be interested in serving larger power users in White Pine County, primarily the mines, which would leave the cooperative —  Mt. Wheeler Power — with a smaller base of residential customers who would be more costly to service by themselves, causing rates to rise.
"Our bills could go right through the roof compared to what we're paying now," he said.
One notable exception among the cooperatives is Valley Electric Association, which serves Pahrump and surrounding areas in Nye County. Tom Husted, Valley Electric's CEO, said he thought the ballot measure was emblematic of an evolution of the electric market, and wanted the cooperative to be well-equipped for the future retail market.
"When we see that anybody else takes a different position, we see that as unique," he said. "We see our position as a natural reflection of responding to what the marketplace is demanding.  Change is inevitable. Ride that change, don't buck it."
Husted said it was "natural" for the cooperative to financially support the initiative, given that most of its member base voted for the ballot question in 2016. VEA donated $100,000 to groups supporting the initiative, making it the third largest donor behind data center giant Switch and the Las Vegas Sands.
He also downplayed concerns that Nevada would take a junior role in joining any wholesale power market, such as the California Independent System Operator (CALISO), as part of a transition to a retail market. Entering into a wholesale electric market — broadly defined as entities overseeing the buying and selling of electricity from the point of generation to the end customer — is considered a must-have for Nevada if it transitions to a retail power market, as it would allow new retail sellers of power options in finding affordable, suitable power sources. All states that have transitioned to a retail electric market have first entered into a wholesale power market.
VEA entered into an agreement with CALISO in 2013, and Husted said the California-based regulatory body had treated them "fair and equitably" during their partnership. He said that Nevada could get in on the group floor of a larger, future wholesale market expanding across most of the West Coast, as opposed to joining another existing market.
"We would be, in essence, coming in to a dance that's already going," he said. "In this particular instance, we have the opportunity to step in, and help structure the governance, and the operations of a new marketplace. That affords us opportunities that we might not have by looking to go East."
Jon Wellinghoff, a consultant to the ballot question and former Federal Energy Regulatory Commission chairman, said in an interview that while it would have been easier to include an exemption in the ballot question, a legislative fix could easily solve the issue.
Wellinghoff said that lawmakers could designate existing nonprofits providing electric service as the provider of last resort — the entity required by the state to be a back-up baseline electric service provider — which would allow them to retain their existing contracts and customers going forward.
"It's virtually a non-issue if we structure the legislation correctly," he said. "I don't think there's a lot of controversy here."
Retail energy providers may not necessarily dismiss serving rural parts of the state out of hand. Ned Ross, who works for a retail supplier in Texas and represents the Retail Energy Suppliers Association in Nevada, said the group had recommended state utility regulators institute a "postage stamp" flat fee for transmission costs across the entire state, with differing distribution rates set by the PUC for each service territory.
Such a system, Ross said, would allow new retail providers to serve customers regardless of population density, as long as the distribution costs proved economical for their business model.
"Once a common power delivery framework, chosen by the Legislature and PUCN, is in place, competitive providers will be able to offer their products and services anywhere in the state," he said. "Think of this as the roadway system we all use daily – we can drive any number of vehicles of different sizes, shapes and purposes on a standardized system of roads, highways, and freeways because of the seamless network of corridors.
Republican state Sen. James Settelmeyer, who represents Douglas County and other rural parts of the state, said he was still worried about entrusting state lawmakers — who meet for 120-day sessions every two years —  with the responsibility of creating the structure for a successful retail market structure right off the bat if the initiative passes.
"We're assuming the Legislature is going to get this right on the first try," he said. "That's usually not how we work. It usually takes us awhile."
Outside of his concerns with a part-time Legislature trying to put together all the pieces necessary for a successful market structure, Settleyemer (who said he was staying neutral on the initiative) said many of his concerns had still not been alleviated by backers of the ballot question, especially given the fact that cooperatives and municipalities weren't specifically exempted in the proposed constitutional amendment.
"A lot of it, we don't know. We can make guesstimations of what the costs are, but you're not really going to know until it's done," he said.

Disclosure: Switch and NV Energy have donated to The Nevada Independent. You can see a full list of donors here.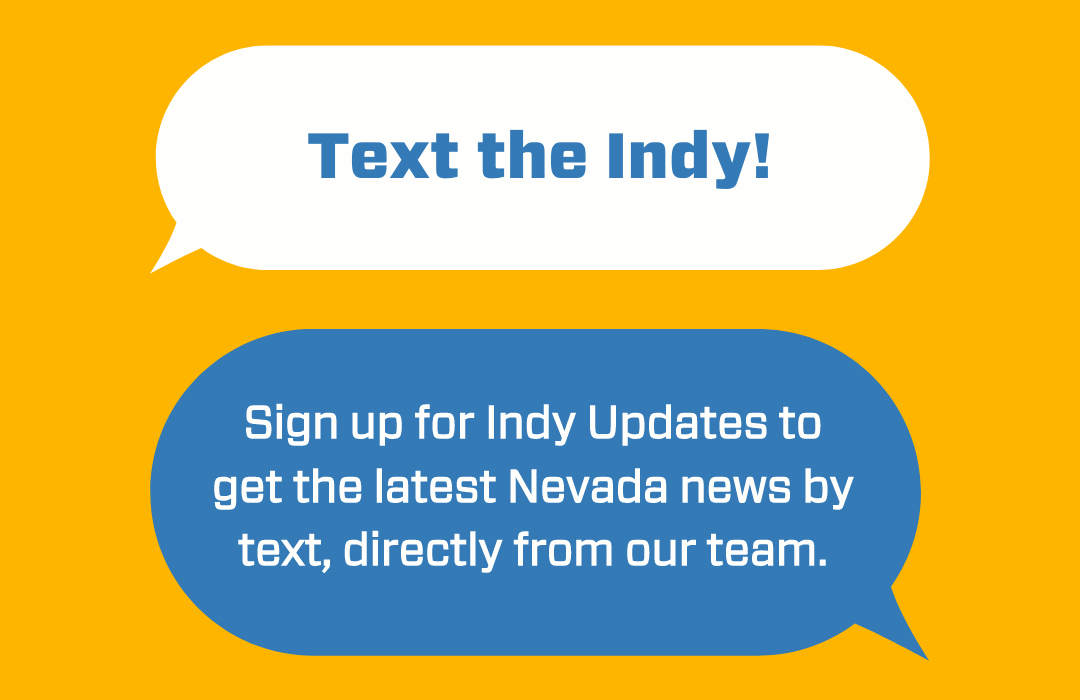 Featured Videos
Comment Policy (updated 4/20/2021): Please keep your comments civil. We reserve the right to delete comments or ban users who engage in personal attacks, use an excess of profanity, make verifiably false statements or are otherwise nasty. Comments that contain links must be approved by admin.