Safety, education and infrastructure among top issues for Henderson Ward 1 candidates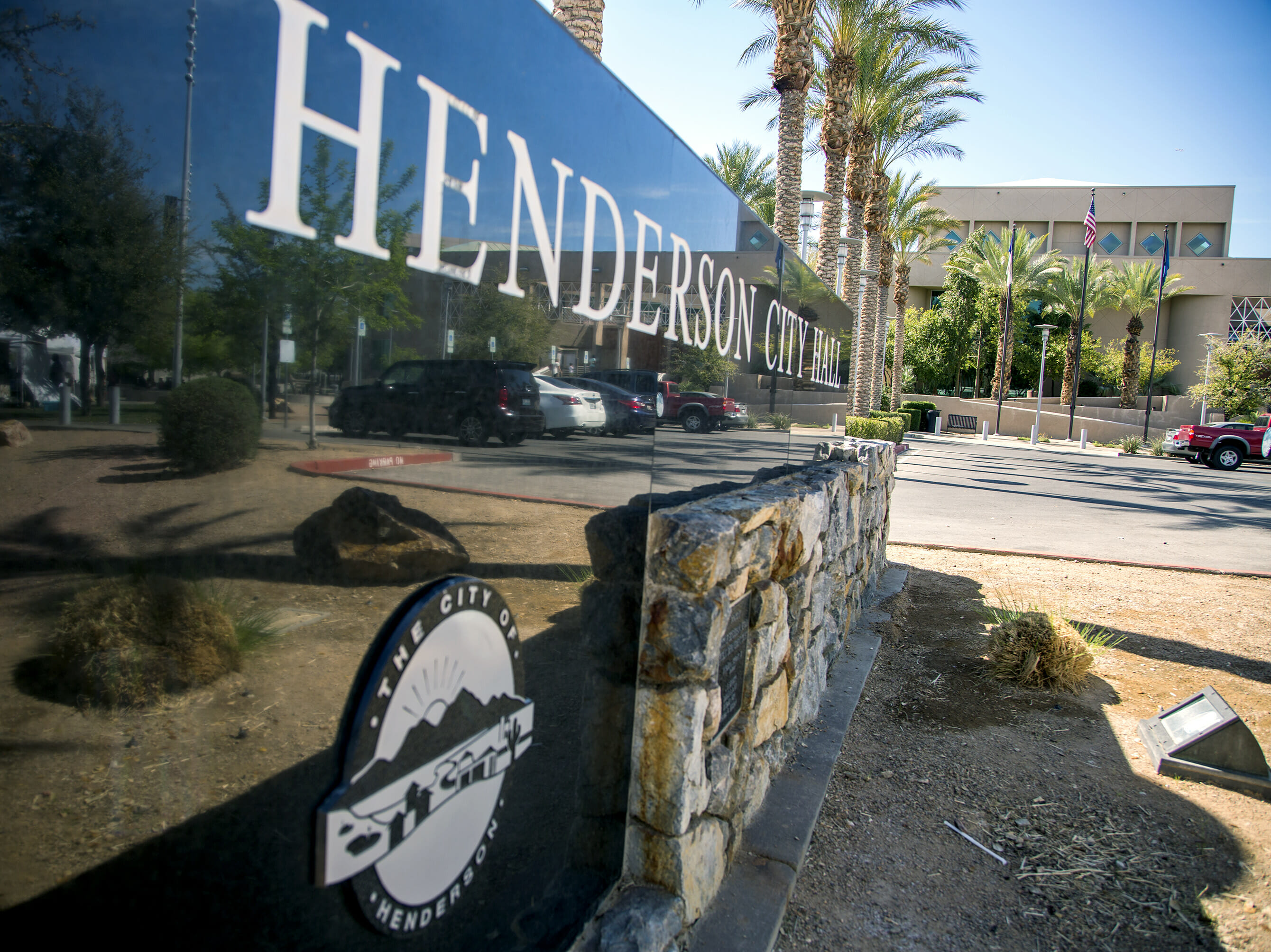 Seven candidates are vying to represent Henderson's Ward 1 after the seat was left vacant following former Councilwoman Michelle Romero election as mayor last year.
Plans to improve police staffing, moving Henderson away from the Clark County School District and investing in green infrastructure are top issues for the candidates in the special election.
Election Day is on April 3 at city hall, which will be open from 7 a.m. to 7 p.m. to give Ward 1 residents a chance to vote on their new representative. Only voters who reside in Ward 1 are allowed to vote in the special election. Early voting was from March 28-30, residents also have the option to drop off their ballots from March 20 until 7 p.m. on April 3 (excluding Friday-Sunday).
Henderson is a city of more than 322,000 people in the southeast corner of the Las Vegas metropolitan area between the Strip and Lake Mead. The town was settled in the 1940s because — like many towns in Nevada — it had rich deposits of valuable minerals. Known for its magnesium, Henderson became famous as a source for the "miracle metal," as it was known during World War II, because of its aid in the production of ammunition and aircraft parts. Now, Henderson is known for its outdoor recreation, wildlife preserves, botanical cactus gardens and proximity to the historical Hoover Dam.
Ward 1 is in the southeast corner of the city, extending from Lake Mead Parkway to the southeast edge of town, near Boulder City. Nevada State College and the College of Southern Nevada. The River Mountain Water Treatment Facility and Heritage Park are within the ward.
Candidates for the Ward 1 seat include life-long residents with deep ties to the city to a political party outlier who wants to give fellow residents of his party an option on the ballot.
Here's a look at the seven candidates:
Age: 50
Political party: Nonpartisan
Occupation: Boulder City police commander
About: Johnson moved to Nevada in 2005 to begin his career in law enforcement after his time in the Marine Corps. He began working for the Boulder City Police Department in 2006 after graduating from the police academy.
During the past 17 years with the Boulder City Police Department, Johnson has served in multiple positions including patrol officer and field training officer, as well as working with patrol sergeants, detectives, special operations, K-9 operations before becoming the police department's commander in May 2021. He is also a graduate of the FBI National Academy.
Johnson and Shelly, his wife of 10 years, have twin boys.
Johnson said he had not planned to run for local office until he got a message from a friend at the Henderson Police Department requesting that he run in an effort to help with staffing issues among the city's safety departments.
"I've never turned down a friend who asked for help," Johnson said during an interview with The Nevada Independent.
After many conversations with his wife and employer, Johnson decided to run. Though he hopes to win, Johnson said regardless of the election's result his campaign itself has been a fantastic experience.
"We have had the opportunity to meet some wonderful, wonderful people and engage in some wonderful community efforts," he said. "I have already won just because of the people I've gotten to know and the people that have come into my life that probably never would have come into my life … It has been a remarkable journey and I am a better person for it."
On the issues: One of Johnson's biggest goals is bolstering staffing for police and fire departments, which Johnson says are half the size they should be.
"They just have not matched the growth that we have in the city and so from that standpoint of public safety, it just really transcends the quality of life," Johnson said.
He said he would also like to invest in "responsible growth" as Henderson's population continues to increase and ensure there are adequate services available to everyone who moves to the city.
Johnson would also like to see an effort to remove Henderson from the Clark County School District (CCSD), intending to use the next two years to get a plan together for the next Legislative session.
"[CCSD] is just too massive. It is a one-size-fits-all model and we need to break away from it. And I've told people time and time again, I'm not saying break up the Clark County School District; that is not the goal," Johnson said. "The goal though is to have Henderson be their own school district. I would fight for that. I would lobby for that."
Age: 36
Political Party: Republican
Occupation: Nilson runs the human resources and in-person marketing departments for Tru Physical Therapy, an out-patient physical therapy business.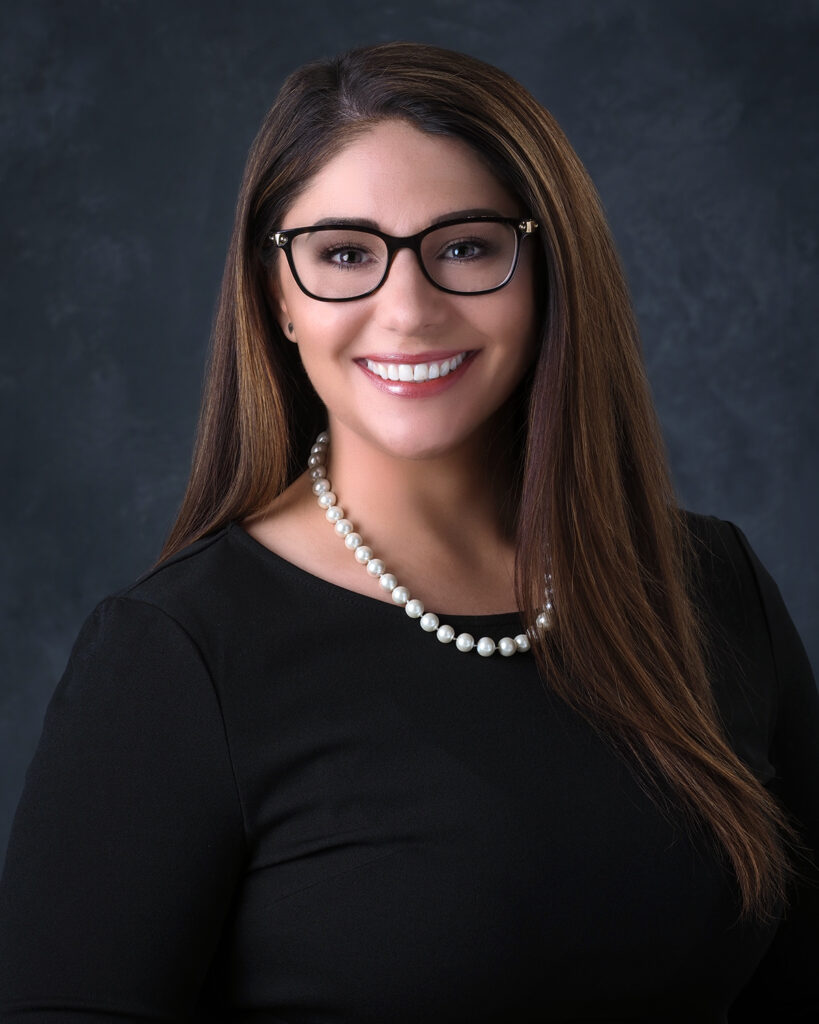 About: Nilson, who has lived in Ward 1 her entire life, prides herself on receiving endorsements primarily from Henderson residents. Diagnosed with Type 1 diabetes at 6 years old, Nilson describes herself as a health advocate from a young age. During her time growing up in Henderson, Nilson played various sports and was part of the Nevada first team all-state softball team. She was also in the Who's Who Among American High School Students 2004/2005 Volume IV, one of the many awards Nilson received for her academic and athletic accomplishments throughout young adulthood.
After graduating from Foothill High School, Nilson attended UNLV where she earned a Bachelor's of Science in kinesiology. Nilson has worked in private-sector health care, specifically within physical therapy, since college. She's also served on the Henderson Parks and Recreation Board for three years.
Nilson has been married to retired Henderson Police Officer Josh Nilson — who owns Dark Horse Tactical, a gun shop in Henderson — for around 15 years. They have three children.
On the issues: During an interview with The Nevada Independent, Nilson said she has "three pillars" she wants to focus on if elected: safety, education and responsible economic development.
"I refer to them as my three pillars because they're all very interconnected," she said. "And if you see a decrease or failing in any one of these three areas, then you'll notice that that gets echoed and runs throughout the entire city as a whole."
Nilson said she would like to invest in public safety and education as a way to bolster the economy, saying businesses want to develop in safe neighborhoods with a quality workforce.
She also wants to focus on water conservation through environmentally conscious infrastructure and landscaping.
Age: 50
Political Party: Nonpartisan
Occupation: Kleytman just sold his small insurance and finance business to become involved in politics full-time.
About: Kleytman was born in Tashkent, Uzbekistan, one of the former Soviet Union republics in Central Asia. Through the Hebrew Immigrant Aid Society (HIAS), a large Jewish American nonprofit that assists refugees, Kleytman moved to Whitefish Bay, Wisconsin, where he attended high school as a 16-year-old junior. Kleytman continued his education at the University of Wisconsin, Milwaukee and graduated in 1995 with two degrees in international relations and Russian language.
Kleytman and Flora, his wife of 23 years, have two sons who are studying band at the Las Vegas Academy of the Arts. They also have three Airedale terriers — Nikko, Gigi and Coco. Before moving to Henderson 17 years ago to be closer to family, Kleytman worked in finance on Wall Street as a derivatives market maker for equities and commodities.
Kleytman volunteers at Families for Effective Autism Treatment, Inc. (FEAT), an organization that provides support and services for people on the spectrum. He also volunteers for clothing drives for SafeNest, a confidential shelter for people experiencing sexual and domestic violence.
Kleytman is president of the Mission Hills and Paradise Hills Rural Alliance, the organization that got him involved in local politics when it protested city council plans to establish a road expansion within the neighborhoods.
On the issues: Similar to his fellow candidates, Kleytman said he would like to invest in public safety, hoping to have two policemen per patrol car and provide the fire department with a new station.
"I understand it costs about $5 million to rebuild a fire station, but it really needs to be done," Kleytman said.
He would also like to address the homelessness in Henderson by working with Las Vegas and North Las Vegas to bring a plan to the governor to invest more in mental health and substance abuse services. However, Kleytman says the city needs to invest in public safety before addressing homelessness so the staff is supported prior to taking on new projects.
"Until we fund our police and fire departments better we really can't address the issue of homelessness, because our frontline workers are already overstretched in our growing city," he said.
Kleytman also wants to protect rural neighborhoods with clear zoning laws and invest more in parks, issues he said are important to keep in mind as Henderson continues to develop.
"As our city is growing, I believe that we really haven't been [paying] a lot of attention in providing parks and gathering places for residents. So that needs to be addressed," Kleytman said.
Age: Unspecified
Political Party: Republican
Occupation: Hamilton told The Nevada Independent during an interview that he is a businessman and investor in real estate.
About: Hamilton describes himself as a long-time Henderson resident. Prior to running for Henderson City Council, Hamilton ran for governor during the 2022 Republican primary receiving a little more than 1,000 votes.
That was not Hamilton's first campaign. He has run for various positions including U.S. Congress and Senate throughout the last decade, as well as Henderson City Council Ward 1 in 2019.
Hamilton said he is running to give Ward 1 more of a voice on the city council.
"My slogan is no ward left behind," he said. "Because we've been getting the short end of the stick."
On the issues: Hamilton would like to see Henderson develop a vibrant community centered around college life.
To achieve this, Hamilton said he wants to support street food vendors and expand Nevada State College and the College of Southern Nevada with hopes of making the colleges as well-known as UNLV, referencing Henderson's development potential because of proximity to undeveloped rural areas.
Hamilton would also like to invest in a homeless shelter in Henderson.
Age: 48
Political Party: Republican
Occupation: Seebock is the assistant sheriff for the Metropolitan Police Department in Las Vegas.
About: Seebock has lived in Henderson since 1986, attending Burkholder Junior High and graduating from Basic High School. At 18, Seebock was hired by the LVMPD and rose through the ranks during the past 29 years. After high school, Seebock received his associate's degree from College of Southern Nevada, a bachelor's degree from Nevada State College, and a master's degree from the Naval Postgraduate School.
Seebock has volunteered for the City of Henderson for the past four years, sitting on the Parks and Recreation and Civil Service boards. He also graduated from Leadership Henderson, a leadership program sponsored by the Henderson Chamber of Commerce.
Seebock is endorsed by LVMPD Sheriff Kevin McMahill, the Henderson Chamber of Commerce and Local 872, a construction workers' union based in Las Vegas, among others.
He said his experience volunteering required him to interact with local government regularly, which was the reason he decided to run for city council, believing he could enact change more efficiently.
"I love public service. And throughout my career, I've seen the role government plays in keeping our community safe. Public safety is a community-wide effort," Seebock said.
Seebock and his wife of 26 years have 16-year-old twin daughters that attend Foothill High School.
On the issues: Seebock said one of his top priorities if elected would be increasing public safety infrastructure to keep up with Henderson's growth. He would also like to focus on issues of homelessness, development and rural neighborhood preservation.
Several neighborhoods in Ward 1 have homes with an acre or so between them; residents in these neighborhoods often own horses. Seebock said he would like to see these neighborhoods preserved when the city council is making decisions about development.
Seebock said what sets him apart from other candidates is his tenure in the community and he looks forward to helping Henderson transition to a bigger city.
"Henderson is now a big city and it has bigger city issues," he said. "I have experienced over the last 30 years of working with a large agency, working with county and city and nonprofit partners to accomplish what needs to be done. And I have a track record of getting that done."
Age: mid-50s
Political Party: Republican
Occupation: Woodbury is a former teacher who retired after 27 years with Clark County School District. She was also assemblywoman for District 23 from 2008-2018.
About: Woodbury comes from a political family. She is the oldest daughter of former Clark County Commissioner Bruce Woodbury, who, with more than 26 years of service, is known for being the longest-serving commissioner throughout Nevada by a single day. The Bruce Woodbury Beltway in Las Vegas is named after him.
Woodbury was raised in Boulder City and has been a resident of Southern Nevada for nearly three decades. After attending Brigham Young University to earn her bachelor's degree in special education, she went on to earn her master's in education from Southern Utah University.
Woodbury began her education career as a bilingual and traditional special education teacher for nine years.
During her time in the Legislature she chaired the Assembly Education Committee in 2015.
Woodbury and her husband, Kenny, have two boxers: Max and Gemma.
On the issues: Woodbury is one of several candidates that wants to push lawmakers to break up the CCSD and give Henderson its own school district. She said she would also like to see more power given to parents and students for what school systems would work best for them.
Woodbury would also like to invest in public safety to support infrastructure and services for Henderson's growing community.
Age: 55
Political Party: Democrat
Occupation: Cox describes himself as an entrepreneur.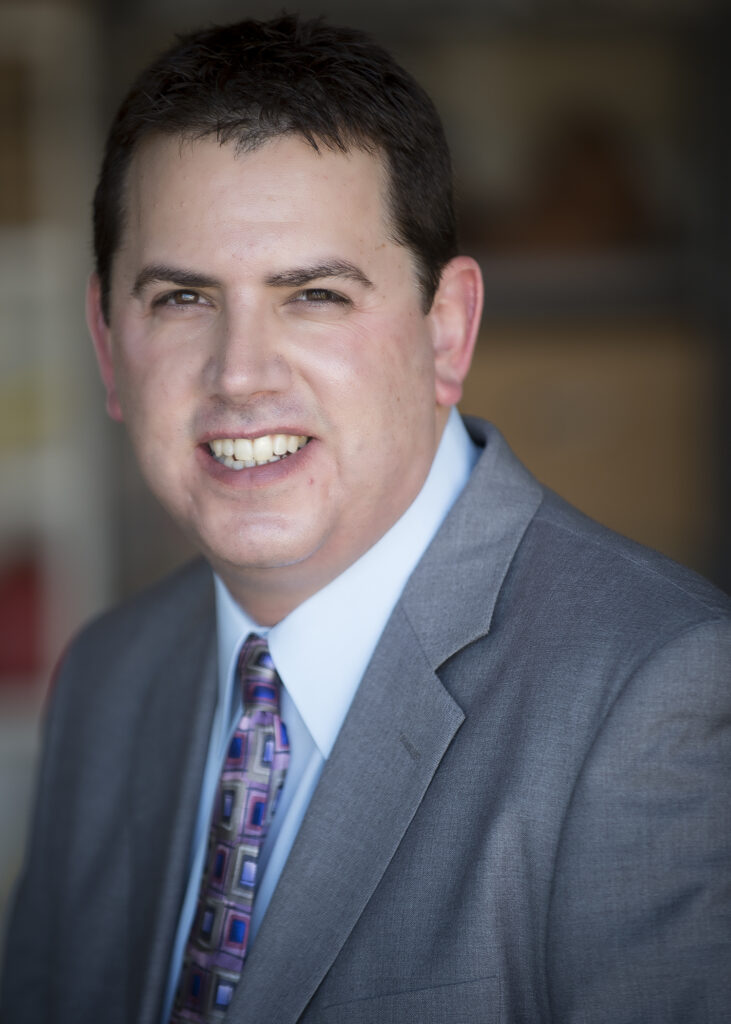 About: Cox is the sole Democrat running for Ward 1. A local entrepreneur, he has worked for various companies, organizations and initiatives, focusing on businesses that prioritize "planet and profit." He is also an active member of the central committee of the Nevada and Clark County Democratic parties, often volunteering for candidate campaigns.
Cox said he was inspired to run after reading an article about the six other candidates competing for the seat and noticing there were no Democrats.
"I read about everyone and what their priorities were and none of it really spoke to me," he said.
Cox said he felt none of the issues he was concerned about were being addressed and decided to reach out to the Clark County Democratic Party to see who they were endorsing. After the group said they had failed to recruit a candidate, they encouraged Cox to run.
"That was the Saturday before the filing deadline," Cox said. "I needed to at least give an option for people that were like me, that we're looking for a more progressive approach to government."
On the issues: Cox said he would like to invest in safe housing and walkable neighborhoods by investing in the community holistically. Cox said he'd focus on transportation and more recreation for residents.
He would also like to invest in green infrastructure by reducing the use of natural resources, minimizing pollution and protecting Southern Nevada's limited water.
"We need to consider the social, economic and environmental impacts of a project to ensure that it's sustainable and benefits everyone in the community," Cox said.
Cox also wants to focus on comprehensive public safety by not just bolstering the police force but looking at issues such as mental health, substance abuse and poverty.
He said he also wants to ensure government accountability and transparency.
"It's really important that for the government to be effective it needs to consider multiple perspectives," Cox said.  "That's why I got over my reluctance to run because I thought there was a need in our community to have another voice on our council."
Updated 4/1/2023 at 12:30 a.m. to say Jim Seebock is a Republican.
The Nevada Independent is raising $200,000 by Dec. 31 to support coverage of the 2024 election.
Tax-deductible donations from readers like you fund this critical work.
If you give today,your donation will be matched dollar-for-dollar.
Give + Get Matched
Featured Videos