Sandoval and Nevada Native leaders confront issue of human remains stored at UNR, begin working toward returning them home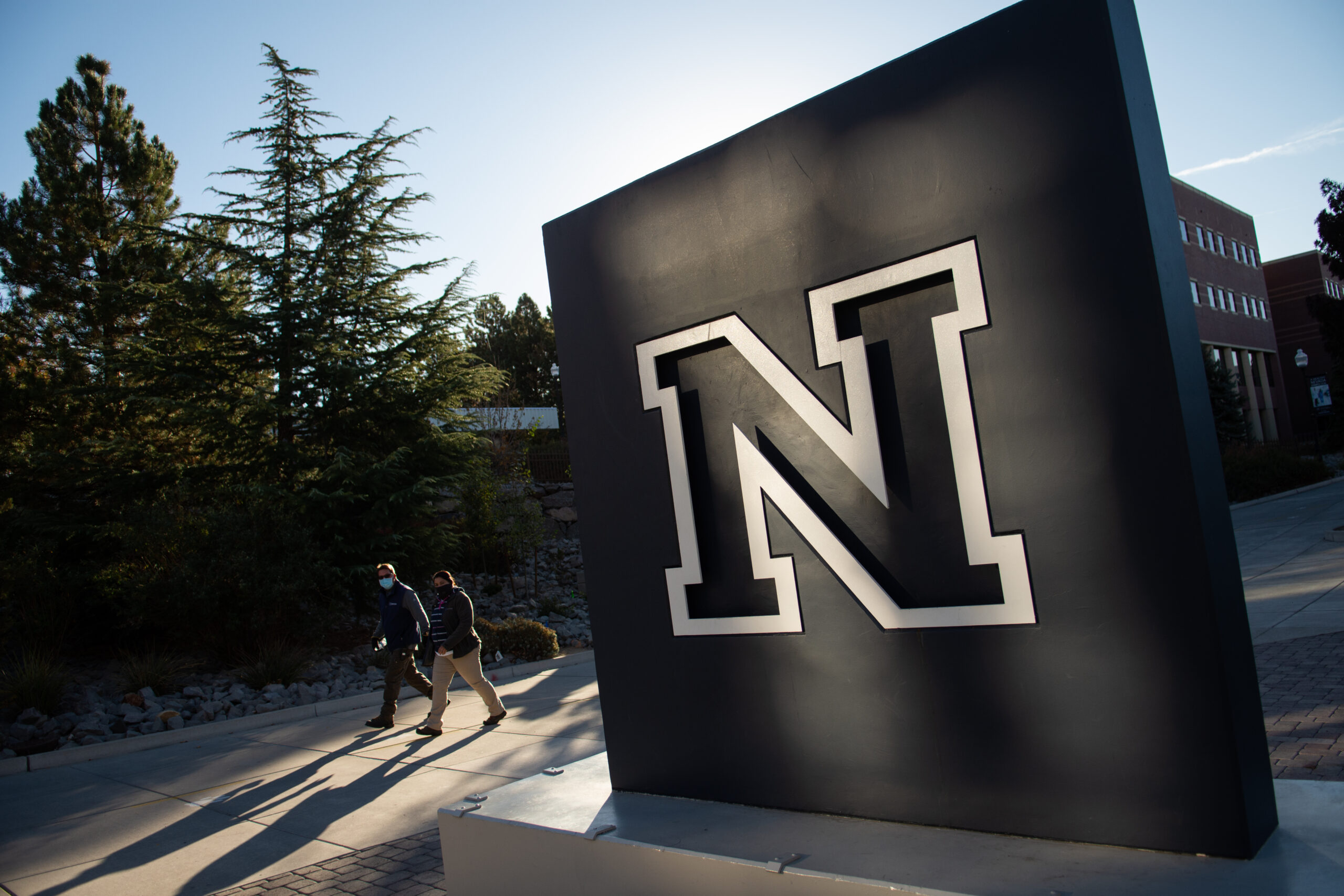 For decades, Native American remains have been stored at the state's flagship university, with only some returned to their homelands and little consultation with Indigenous leaders about the fate of the others.
But over the past few months, after a tribal member brought the issue to a Nevada Indian Commission meeting last year, the university has taken greater steps to correct the historic injustice.
Nevada tribal leaders and community members have been processing the news of human remains at UNR and working with UNR officials on the issue as outrage has spilled over across the U.S. and Canada over the way institutions and governments have treated Indigenous communities.
Last month, Interior Secretary Deb Haaland, who is a citizen of the Laguna Pueblo of New Mexico, announced a full review of federal boarding schools, and Native people across the country are still reacting to the news that investigators discovered hundreds of bodies at former boarding schools in Canada run by the Catholic Church.
At a two-hour meeting last week, tribal leaders and historic preservation officers joined UNR President Brian Sandoval and representatives from the anthropology department regarding various collections of Native American remains housed in the university.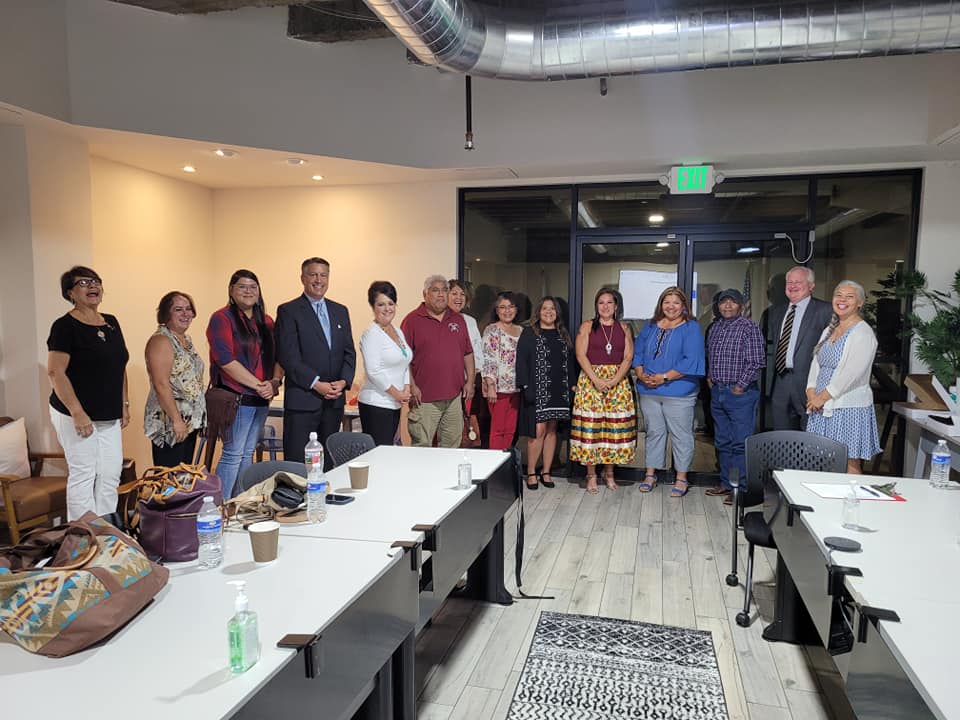 "This is just long overdue," said Walker River Paiute Tribe Chairman Amber Torres, who attended the meeting. "Our people need to be put back in the earth in a timely manner so they can be at peace."
Various summaries of findings obtained by The Nevada Independent through a public records request identify fragments of bones to partially or nearly complete skeletal remains from across the state housed mostly in the Research Museum of the Department of Anthropology, along with cultural artifacts such as moccasins and basket remnants.
Some human remains and cultural items were discovered by Nevadans in the 1990s and were donated to the university, while others were excavated and taken by archaeologists who taught anthropology and archaeology classes at UNR.
According to the summaries, the materials are placed on acid-free tissue paper in a metal drawer for "inventory and storage purposes." The human remains are kept in polymer bags to prevent damage.
A couple of the collections are labeled as "mystery assemblage," and the summaries indicate that when found during inventory protocol in 1994 and 1995, UNR professors had "no recollection of the unique artifacts or skeletal material."
While it is unclear why the university has housed the human remains and cultural artifacts for decades, institutions have historically kept Native American remains in order to study them.
Debra Moddelmog, the dean of the UNR Liberal Arts College, told The Nevada Independent in an email on Tuesday that the university has in the past worked with tribes to repatriate human remains that belong to them, though she didn't say when or how often that has happened in the last 20 years or how many human remains have been returned.
"Although we have repatriated a number of Ancestors and sacred items to Tribal Nations, we are committed to improving the process to make it more consistent," Moddelmog said. "COVID slowed the current process of repatriation, but we are now re-commencing with this process."
The meeting last week was the most recent step taken by UNR regarding the human remains. A Nevada tribal member first raised the issue to the Nevada Indian Commission in December 2020 during a meeting, asking the commission to intervene in order for the human remains to be returned to their tribes and homelands.
On April 5, Sandoval, who became UNR's president last year, told The Nevada Independent that the university was working closely with Indigenous faculty on the issue, had hired a national expert to investigate the campus for inventory and said it was "truly a sensitive issue."
"I want to ensure that this campus is absolutely and in complete compliance with any federal laws, and that we are very sensitive to the concerns of the Native leaders in the tribes throughout the state of Nevada," Sandoval said.
Nevada Indian Commission Executive Director Stacey Montooth first met with Sandoval on April 6, joined also by Native UNR faculty to start conversations about how to meet their goal.
On May 14, Moddelmog confirmed that the university was working with the Nevada Indian Commission to repatriate the human remains within the anthropology department in an email to The Nevada Independent.
But last week's meeting marked a significant point in the process, as it was the first time Sandoval met with a wide group of leaders from Nevada tribes in person to discuss repatriation.
Markie Wilder, the UNR Indigenous Student Services coordinator and Pyramid Lake Paiute Tribe member, who attended both meetings, said tribal leaders initially expressed shock last week when they were briefed with more details, specifically about how long the remains have been held in collections at UNR and the few efforts to notify them.
The UNR officials told tribal leaders that a letter had been sent to tribal nations throughout Nevada in the 1990s regarding the remains, Torres said. She doesn't consider that a meaningful attempt to contact the tribes.
"The one letter was inadequate," she said. "That was probably close to 25 years ago that they sent that letter out and they've had those remains ever since."
Under the Native American Graves Protection and Repatriation Act (NAGPRA), federal agencies and institutions that receive federal funding are required to repatriate or transfer Native American remains and cultural items. The law also recognizes that human remains or cultural items belong to lineal descendants, tribes and Native Hawaiian organizations.
Consultation with tribes is also required under the law, including protection of and planning for human remains or items that may be displaced from federal or tribal lands, identification and reporting of all human remains and cultural items in inventories or summaries of collections and giving notice to tribes prior to repatriating or transferring human remains or items.
NAGPRA applies to museums, universities, state agencies and local governments. Failure to comply can result in criminal prosecution, civil penalties and loss of grant funding for institutions.
Next steps
According to Moddelmog, UNR will be sharing a timeline for the repatriation process with Native leaders this week. The university is also looking to hire a Director of Tribal Relations and a NAGPRA Liaison and Project Specialist to assist in its efforts to return human remains and cultural items and strengthen ties between the institution and Native communities.
"These individuals will help us not only execute our responsibilities to federal and state laws and policies related to Indigenous communities but also expand our commitment to developing meaningful, long-standing, and collaborative relationships with Great Basin Tribal Nations and Tribal Organizations so that we can truly be of service to the Indigenous communities," Moddelmog said.
Earlier this year, UNR hired Cogstone Resource Management, a California-based consulting company, to conduct a full search of the campus for human remains and cultural items. The company specializes in paleontology, archaeology and heritage protection and emergency management services, according to its website. A Cogstone representative has yet to visit the university to conduct the investigation or report findings.
In addition to accurately identifying the human remains and linking them to their original homelands across the state, the university also must consult with the Bureau of Land Management, as some of the human remains were discovered on federal lands, according to Moddelmog.
During last week's meeting, the question of how to repatriate the human remains was brought up, though Torres said it didn't generate much debate among tribal leaders.
"We really don't care what that process is as long as our ancestors are given back to us so that we can put them back into the earth in a timely manner," Torres said. "Right now, they're disturbed."
Sandoval pledged to distribute information to tribal leaders once the search for human remains and cultural items is completed and documented. Wilder said Sandoval now has a standing item on the Inter-Tribal Council of Nevada's monthly agenda for the foreseeable future to provide updates on repatriation.
The issue of bringing their ancestors home from the confines of storage within the university evokes complicated emotions for Native people and leaders. Torres said she felt very angry at the beginning of the meeting because the university had previously lacked outreach efforts to consult Native leaders. She also said she felt disheartened that the university hadn't chosen leaders from Nevada tribes to help conduct the search on campus and help identify the human remains and cultural items.
But the solution-based approach of the meeting helped her feel more hopeful toward the end.
"I felt a little bit calmer as we went on because we really set some things in stone of how the tribes were going to work together to make this happen because, ultimately, people don't understand that when you hold onto remains, or you take things that are not yours or you displace them, that bad medicine can come with that and that's what we're really trying to forewarn them about as well," she said.
Torres also said she thinks Sandoval will make good on his promise.
"Because he was the previous governor, he knows that tribes mean business and he knows exactly how sacred our ancestors are to us and our cultures and our traditions," she said. "So I think he will make it happen in a timely manner. I see him following through on it and holding his staff accountable."
Last month, Sandoval and other leaders within the state's higher education system drew praise from Indigenous leaders for legislation that waives fees at Nevada colleges and universities for Native students. Tribal leaders expressed hope that the legislation will expand opportunities for their community members and their ties to the university. Currently, there are 117 students at UNR who identify as American Indian or Alaskan Native and 405 who identify as Native and a different race.
Jacob Solis contributed reporting to this story.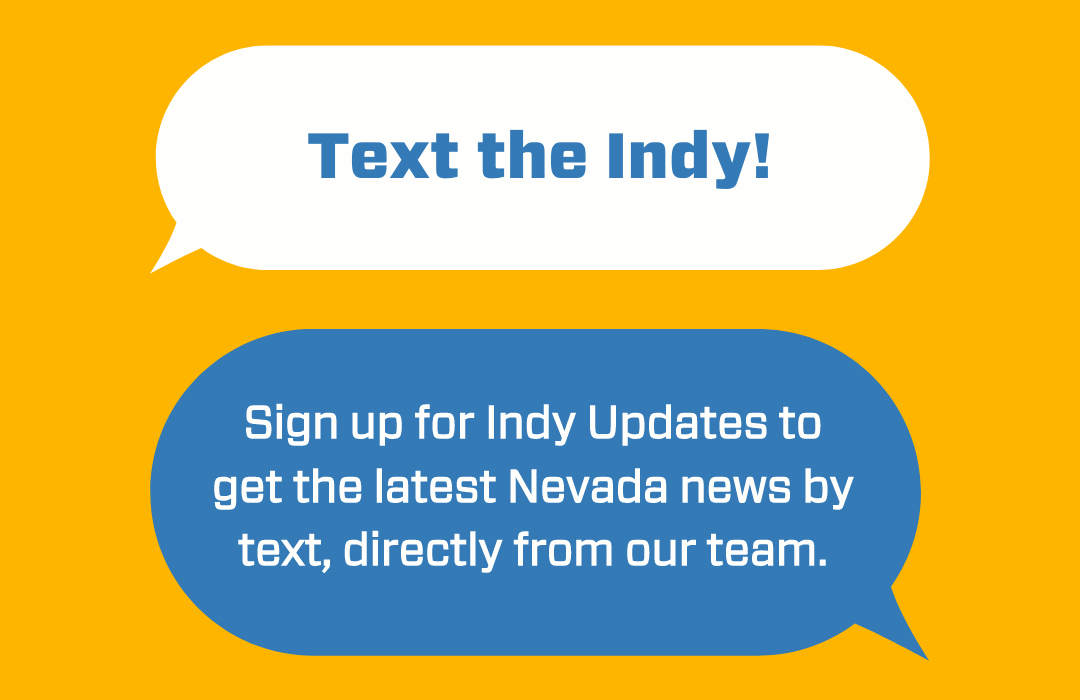 Featured Videos