Service providers adjust programs, partnering with restaurants and taking over empty buses to get food to seniors in need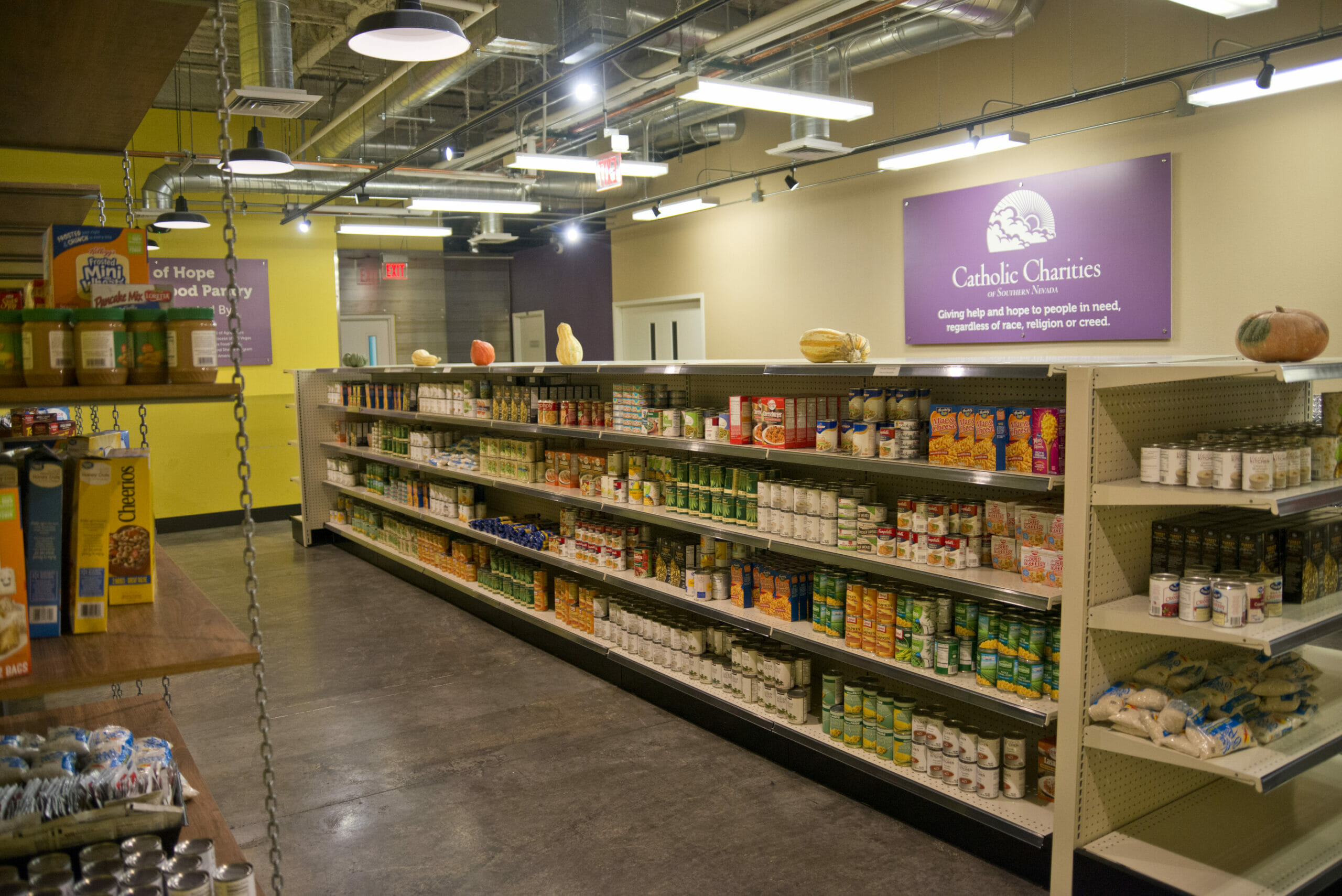 With frozen meals, fresh fruit, and fresh milk in tow, drivers with the Meals on Wheels program make weekly visits to the 2,200 seniors enrolled in the program, providing them with food, clearing old food out of their fridges and freezers and performing a wellness check.
For many of the homebound seniors who are a part of Catholic Charities' program, their visit from the driver dropping off food is the only human contact they have that week. However, in the face of the COVID-19 pandemic and the social distancing procedures it's spurred — especially for seniors, who tend to suffer more serious effects of the virus — all of that has had to change.
"We've pivoted that program," said Deacon Tom Roberts, CEO of Catholic Charities of Southern Nevada. "The meals are still taken by a driver… and they're now taken to the doorstep, and the driver either knocks on the door or calls the client and leaves them on the doorstep. But he or she makes sure that the client has picked the food up to take it home."
According to Roberts, the driver and office case manager are a "lifeline" for their clients, providing both the comfort of human contact and "critical" connections to the resources they need. While seniors are still getting their meals through the program, that aspect of the service is now gone.
Even before the pandemic, about 15 percent of Nevadans ages 65 and older were considered food insecure, meaning they lived in households with limited or uncertain access to food. Guidance that seniors, who are especially susceptible to the novel coronavirus, stay at home has raised further concerns about how they will keep their pantries full.
The COVID-19 pandemic has put a financial strain on households throughout the state, including for retirees living off dividends and interest from investments that have suffered big drops in the stock market. Even those relying on a fixed Social Security income may be facing additional unexpected costs such as medical bills and delivery fees.
Organizations have stepped up with creative programs to get food to those in need, even utilizing empty buses and company vehicles for deliveries.
There is also federal help on the way. The state's Aging and Disability Services Division (ADSD) currently funds 45 meals sites and 30 home delivery programs to help vulnerable seniors access nutritional meals. The agency has been accepting applications from non-profits hoping to secure new funding from the over $2 million grant provided to the state by the federal government.
The funding is a part of the Families First Coronavirus Response Act, which grants $250 million nationally from the Administration for Community Living to facilitate senior meal programs. The division intends for the funding to assist organizations in converting from meal sites to home-delivery.
Catholic Charities
While the Catholic Charities of Southern Nevada emergency men's shelter was forced to temporarily close late last month when a client tested positive for COVID-19, all of the organization's other programs remained operational, including their "Food for Life" services, which include a daily community meal, a food pantry and the senior-focused Meals on Wheels program.
According to Deacon Roberts, these programs have adapted their services to comply with social distancing and ensure the safety of both volunteers and clients.
The St. Vincent Lied Dining Facility is the host of Catholic Charities' daily community meal, a free meal served between 10 a.m. and 11 a.m. every day. As of March 17, the meal site has transitioned to giving out to-go bags rather than providing a sit down meal. The pantry has seen a similar change.
"Our pantry is a little unique because, before this all started with coronavirus issues, clients would come into the pantry and shop. And they weren't just given food, they were shopping," said Roberts. "Under these conditions, we've suspended this self shopping."
Instead, volunteers prepare grab-and-go boxes and bags of food in back-of-house areas with no client contact, which are then transported to the front for clients to take.
At both sites, seniors are given priority access to food and moved ahead in lines so that they are not forced to wait.
Those efforts are in addition to Catholic Charities' Meals on Wheels program for homebound seniors. Aside from reducing person-to-person contact, clients are still being served on their normal schedule, receiving seven days' worth of meals once a week.
Roberts says he has been discussing an expansion of the program to include more seniors who are now considered "homebound" because of a risk of exposure to the virus. That will hinge on funding, though — even with current eligibility requirements, the program has a waiting list.
Catholic Charities is not the only organization to note an increased need. Lisa Segler, the Director of Strategic Initiatives of Three Square Food Bank said there has been an "enormous jump" in senior programming in the last two weeks.
According to Roberts, federal funding typically accounts for 30 cents of every dollar spent by the organization. State funding covers an additional 30 cents, leaving the organization to raise the remaining 40 cents through private donations.
However, as of March 24, Roberts said Catholic Charities had seen general donations drop by 40 percent.
"It's certainly understandable when you look at what's going on in the financial world," said Roberts. "But the outcome of that is that our demand for services is increasing, and our revenue is decreasing, so we're becoming even more urgent. And that starts to challenge our sustainability."
Three Square
Three Square, which is also partially funded by the state, has had to similarly alter its services to better suit current needs.
Previously, Three Square operated 33 pantry locations as a part of its Golden Groceries program, which serves, as Segler describes, those "60 and better."
"Most of the Golden Groceries locations, because they're at senior centers or a small pantry in a church or something like that, are no longer operating during this time," said Segler. "They chose to close them down and understandably so in some situations."
Now, Three Square has reallocated resources to operating 43 emergency food distribution sites, including drive-thru and walk-up locations. Three Square has seen a dramatic increase in need, with reports of lines of cars up to four miles long at some sites.
Some of the Golden Groceries pantries, such as those operated by Helping Hands of Henderson and Salvation Army of Pahrump, are included among those 43 sites, but many of the old locations have been forced to close to allow the organization to refocus on the emergency locations.
To serve the population now unable to access these sites, and those who are unable or unwilling to leave their homes, Three Square has also created a new delivery program operated in partnership with the Regional Transportation Commission and other agencies. The program had made nearly 800 deliveries as of April 2.
"Our biggest partnership that's come out of this at the last minute has been with RTC," said Segler. "The ridership obviously is down, and so their drivers kind of needed something to do and really wanted to give back. And so they have an amazing system set up already with dispatch and GPS and routing systems."
Drivers from their other partner agencies were in similar situations and have greatly contributed to the program that Segler describes as a "team effort."
Three Square also operates a helpline for seniors, intended to match them with the resource best suited for their needs. Seniors can call in at (702) 765-4030.
Delivering with Dignity
Three Square is not the only Nevada organization to design an entirely new delivery program in response to COVID-19. United Way of Southern Nevada began operating Delivering with Dignity on March 23.
The program, organized through Clark County and operated by United Way in association with the Elaine P. Wynn and Family Foundation and the Moonridge Foundation, has received support from local restaurants affected by the business shut down. Chefs from Honey Salt in Las Vegas prepared 800 meals to be delivered during the program's first day of operation.
"This is a program for people who are one, designated and vulnerable by the CDC guidelines. So these are people who should not be out trying to get food," said Kyle Rahn, president and CEO of the organization. "Two, this is for people who meet federal guidelines of lower income where they can't afford to order food to be delivered to their door."
Rahn emphasized that the program is aimed at those who cannot afford other forms of food delivery, such as Uber Eats or Grub Hub.
"This isn't for convenience," she said. "This is people that the CDC guidelines say are vulnerable who cannot afford to or who shouldn't be out and can't afford to order in."
She also pointed out that not all of the 4,000 meals the program delivered in its first week of operations were delivered to seniors.
"It's for the most vulnerable who otherwise could not afford to eat and should not be out trying to get food," she said.
According to Rahn, each meal in the program costs $22 and is prepared to serve a family of four. The program is funded as a part of the organization's Emergency Assistance and Community Needs Fund.
While this fund provides UWSN's 13 non-profit partners with resources through private and corporate donations, many of these meal services and others in Nevada still heavily depend on state and federal funding in order to operate. But even as they wait for grant money to be distributed, they are trying to distribute as much food into the community as possible.
"We're continuing to try to find creative ways to do our work," said Roberts. "We're just, you know, pivoting the programs and operating them in creative ways, given the circumstances that we are all facing."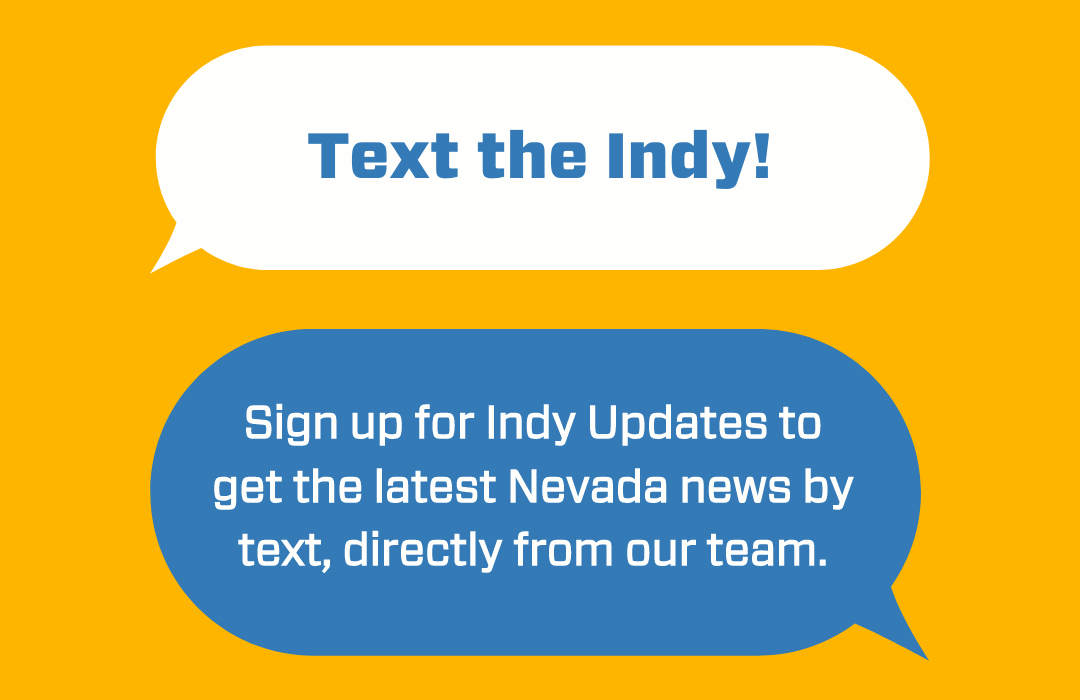 Featured Videos