Shenk's departure from Black Mountain Institute followed years of inappropriate conduct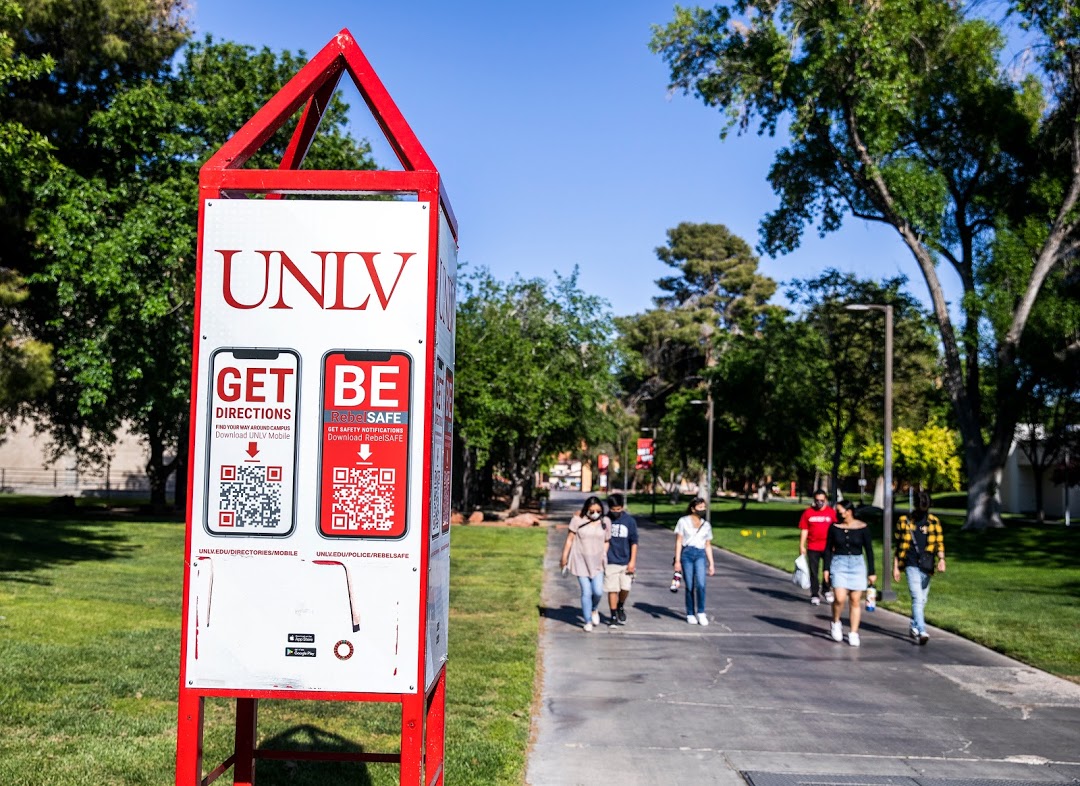 In early April, Joshua Wolf Shenk resigned from his positions as executive director of UNLV's Black Mountain Institute and editor of The Believer magazine. Shenk had already been negotiating a departure, but in early February, he took a bath during a staff Zoom meeting and accidentally exposed his genitals to multiple employees. After two months of paid leave and multiple Title IX complaints, Shenk officially stepped down.
In a statement to the L.A. Times, which originally broke the story, Shenk's literary agent expressed that he was in the bath in order to treat fibromyalgia pain. In his own statement, Shenk expressed regret about his choice of meeting locale, then claimed that he resigned in order for BMI to continue its important work of "sparking culture in Southern Nevada."
As a UNLV MFA graduate and former part-time instructor in the English department where BMI resides, I wasn't surprised by the L.A. Times story. I had learned about the Zoom call a month earlier through texts and social media messages with local writers and former colleagues, or what some might refer to as a, "whisper network." I was surprised, however, by the lack of comprehensive reporting. The story did not include any quotes from staff members who were on the call, nor did the reporter provide any sort of investigation into other contexts that may have led Shenk to display such unprofessional behavior.
Shortly after the story broke, an anonymous group of BMI and Believer employees released an open letter criticizing the paper's reporting. They also provided desperately needed context. It wasn't just the Zoom exposure that led to the complaints, they said, but Shenk's history as a disrespectful, careless boss who regularly crossed personal boundaries. The authors of the letter called on UNLV to publicly comment on the circumstances of Shenk's resignation, but the university has yet to issue any official response.
They did, however, issue a silencing order via the Dean's Office of the College of Liberal Arts. According to one employee, staff was directed not to speak to the press or make any public statements. By intimidating their employees, UNLV has empowered Shenk (and his literary agent) to shape the narrative of what happened on that call and the overall tone of his tenure at the institute.
And boy has Shenk stayed on message. In an email to the Las Vegas Review Journal, he claimed that he came to BMI to "put Las Vegas on the cultural map," and said he couldn't have accomplished that goal without the most "nimble, talented and devoted staff in the cultural world."
Insinuating that Las Vegas is an uncultured city was a marketing strategy Shenk often employed that never sat well with me. It reminded me of a monthly newsletter he once sent to my inbox that mused: "Literary culture in Las Vegas – who would've thunk it?" It also didn't match the spirit of BMI that existed when I was involved in programming before Shenk's arrival. But a lot had changed since I was a student, and the BMI staff members I knew who likely would have also discouraged the messaging of saving illiterate Las Vegans had resigned within a year of Shenk's arrival.
But what do I know about running a literary institution? Under Shenk's leadership, BMI continued to grow in notoriety. BMI events improved in caliber and attendance, and eventually, Shenk led the charge to acquire the Believer, earning the institute even more national recognition.
If that is "literary culture," then Shenk certainly achieved it. But literary culture wasn't as attractive behind the scenes. Shenk's reputation in the department was as someone very difficult to work with. He often invited younger, lower-level female employees or colleagues, including me, to dine with him alone. He often demanded that graduate students complete tasks not outlined in their contracts, then scoffed at the idea of providing them additional pay.
After the L.A Times story broke, there were national writers and thought leaders who publicly critiqued the employees who chose to file a Title IX complaint in response to the innocent bathtub flashing. One even joked that they must be "damaged souls." But to those of us in the "whisper network," we understood immediately. Actions never exist in a vacuum. Had Shenk earned the respect and admiration of his staff, they may have been more empathetic to his Zoom fumble.
Earlier this week, a former BMI employee released a statement that confirmed Shenk's problematic workplace behavior was not sudden but rather started at the beginning of his employment. The writer described Shenk as wearing inappropriate workplace attire, instigating physical contact with female employees, and even proposing to interview female candidates alone in his private residence. The letter also testified that despite efforts by multiple employees to use established channels to express their concerns, members of UNLV's administration protected Shenk and participated in negligent and intimidating behavior.
In Shenk's efforts to bring us literary culture, he harmed members of our literary community. The L.A. Times reporter ended up writing a horribly skewed story, not because there is no story, but because most of the people who could testify to Shenk's troublesome actions are either tied by NDAs and legal challenges or are still trying to secure jobs, books, and academic careers, and are reasonably terrified of the consequences their criticism could bring.
But as the Zoom fiasco flashed out of the national spotlight as quickly as it entered it, the university could move forward without offering more transparency. The UNLV English department, which overwhelmingly consists of professors and staff that I admire and respect, has shown an effort to address student and employee concerns. In a department-wide email, they strongly condemned any form of harassment, but there was no mention of Shenk.
The university administrators involved in Shenk's hiring and resignation still have the opportunity to extend an olive branch, to restore trust with those students and employees who were harmed by Shenk's toxic work culture, dramatic exit, and the university's appalling and disappointing response.
But I'm not sure they will. The majority of those who work under Shenk were part-time contractors, fellows, graduate students, interns, or those on single semester contracts. They are employees like I was, who come and go after a few years because academia's poverty-level wages are unsustainable. Their concerns eventually fade, not because they are illegitimate, but because they are simply passed on to the next cohort of underpaid writers and academics.
Shenk's departure may be a temporary PR problem, but it's a symptom of UNLV's long-term labor problem. By denying an overwhelming number of their employees living wages, they also deny them the workplace agency to handle bosses like Shenk whose salaries far surpass their own. Until those underlying pay inequities are resolved, their lower-level employees will always remain vulnerable to the whims of careless and exploitive leadership.
Brittany Bronson is a writer based in Las Vegas. Her opinion writing, essays and journalism have appeared in The New York Times, The Times, The Guardian and others. You can follow her writing on Twitter: @brittanybronso1.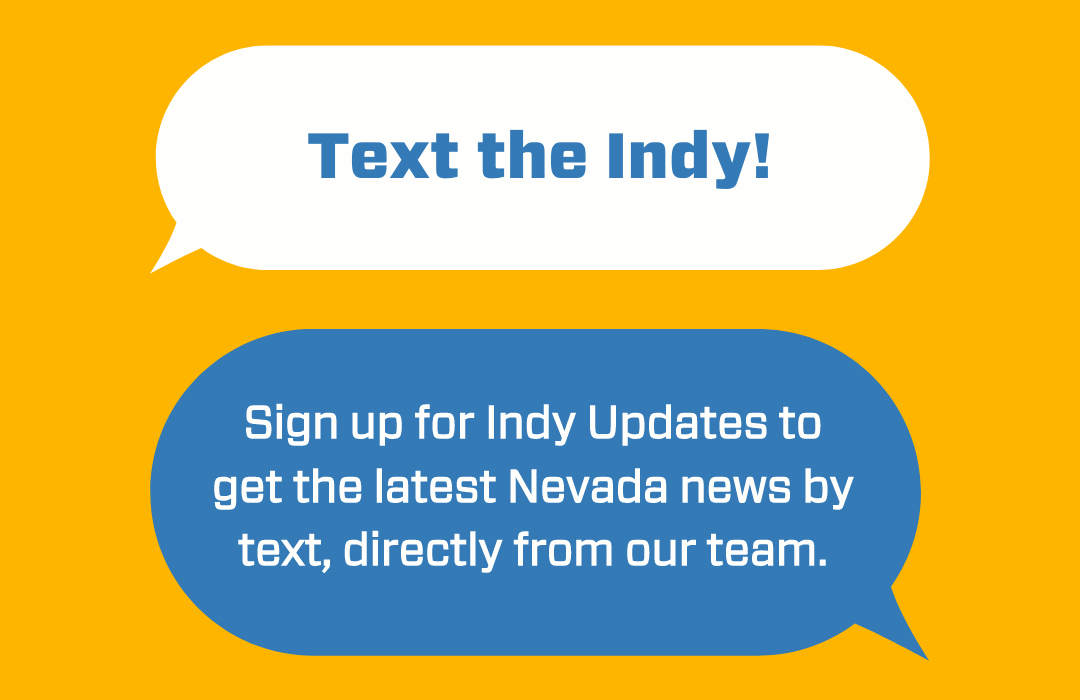 Featured Videos