Sisolak, Cannizzaro detail next steps for public health insurance option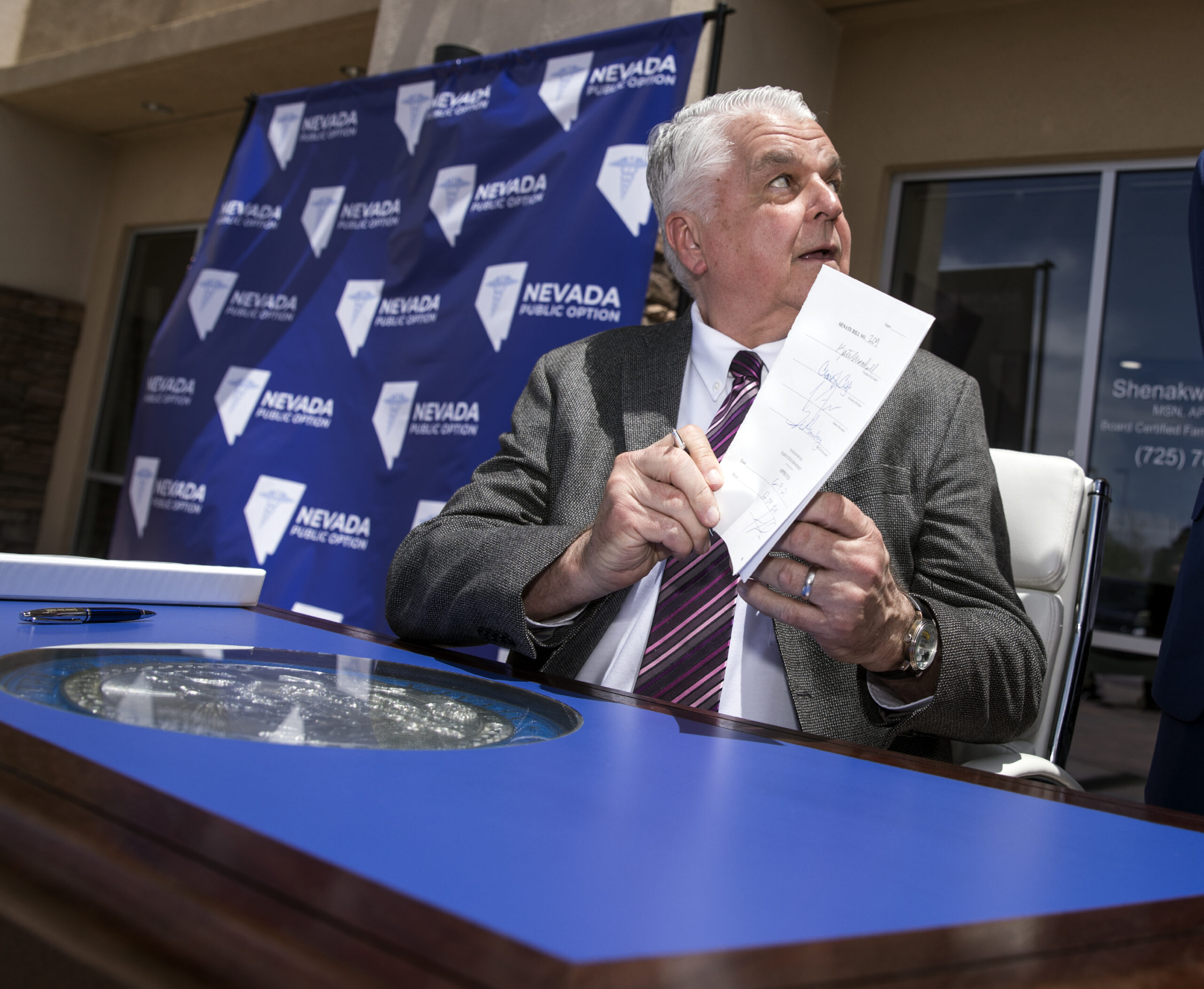 Preliminary findings from a study of Nevada's public health insurance option suggests it could generate $300 million to $400 million in health care savings for consumers and the state during its first five years.
The figure was shared Friday during a virtual meeting featuring comments from Gov. Steve Sisolak and Senate Majority Leader Nicole Cannizzaro (D-Las Vegas). During the 2021 legislative session, Cannizzaro sponsored SB420, which created the state-managed public health option that won't debut until 2026. The governor signed the bill, which passed on party lines in the Legislature, into law after the session.
SB420 included a requirement for state officials to contract with an outside firm to conduct an actuarial study of the public option. Many of the projected savings, state officials said, would come through a federal waiver Nevada Medicaid intends to submit for approval by March.
The Department of Health and Human Services expects to release the completed waiver application and full actuarial report in November, setting off a period of public review and comment.
"Excitingly, the public option will take dramatic steps in modernizing Nevada's health care system," Cannizzaro said during the meeting. "Putting an emphasis on how we pay for health care, where the patient's health is put first and foremost, and more providers are rewarded for better outcomes and greater efficiencies in the system."
After the concept was dismissed for several years, the bill Cannizzaro sponsored presented a new approach that included private insurers, rather than implementing the program through a public insurance such as Medicaid.
Medicaid is a state program that helps certain people, like low-income pregnant mothers, seniors or individuals with disabilities, pay for some or all medical expenses by sending payments directly to providers. The public option allows any Nevadan to be a part of the cost saving insurance program without taking away access to private insurers.
So far, the legislation has been enacted in the form of an interim study that allowed Nevadans to buy into the state Public Employees' Benefits Program, rather than Medicaid, to produce results ahead of the 2023 legislative session.
Projections based on the actuarial study suggest that 50,000 Nevadans will opt into public option insurance plans within the first year and nearly double by the third year if the savings are reinvested as planned.
"I know that we have to try new and bold ideas to tackle problems that have been persistent and that have existed without much relief despite other mechanisms of change," Cannizzaro said "And I think that this is one of those bold new ideas that is really going to implement that kind of relief for Nevadans."
Historically, Nevada has performed poorly in the medical field, with a constant low ranking hovering around 47 out of 50 states for the number of physicians per capita. Rankings come amid long-standing provider shortages in primary care, dental care and mental health care.
A recent study supported by the Nevada Patient Protection Commission (PPC) revealed that many Nevadans feel priced out of health care.
Altarum Health, the nonprofit focused on health care inequities that conducted the survey on behalf of the PPC, found that 65 percent of the 1,130 Nevada respondents worry about affording health care. More than half of respondents shared that over the last year that they have not accessed treatment because of the cost, and the survey also found that respondents showed strong support for policies that address high health care costs.
While state legislators press forward with the public option, the PPC wants lawmakers to bring forth a new law that would codify a Sisolak executive order by capping the growth of health care costs at 2.37 percent a year.
"Nationally, consumer worry about health care affordability is well documented," said PPC Executive Director Malinda Southard at the commission meeting last Wednesday.
The new insurance option leverages Medicaid contracts, the state's largest insurer, which includes more than $2 billion worth of health care plans.
Suzanne Bierman, the administrator for the Division of Health Care Financing and Policy (DHCFP), said they are requiring health insurers who participate in Medicaid, the managed care program, the PEBP and worker's compensation to submit a bid to participate in the public option.
"I think that one of the primary goals here is to improve affordability for Nevadans," Bierman said. "Which we know we can, and historically [it] has been a challenge to improve access to care and reduce health disparities and inequities in the health care system."
According to the state health department, the savings from the implementation of the public option could be reinvested through a federal waiver that would "buy down premium costs" for Nevadans in the Silver State Health Insurance Exchange. The savings would be put in a state trust fund and used as subsidies to improve health care affordability for Nevadans.
The law requires the public option plan or plans to be offered at a 5 percent markdown, with the goal of reducing the average premium costs of the plans by 15 percent over four years. They are also mandated to include a gold and silver plan.
Correction (Sept. 28, 2022 at 4:20 p.m.): This story has been updated to clarify who is submitting bids to participate in the public option.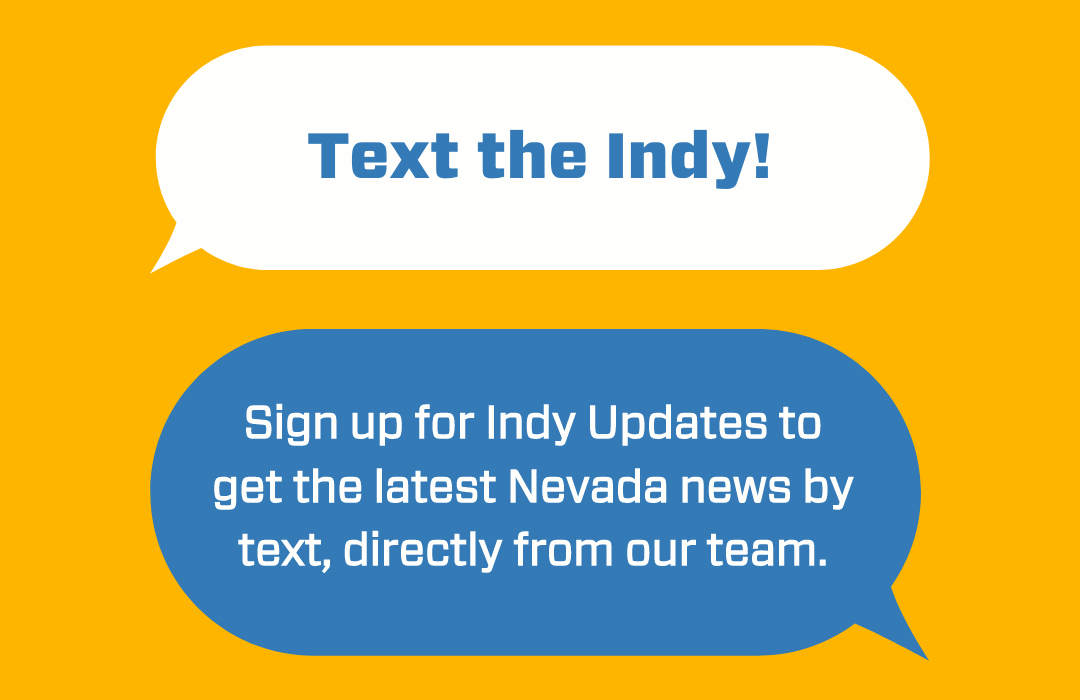 Featured Videos