Sisolak receives mining industry input on how to spend federal COVID relief funds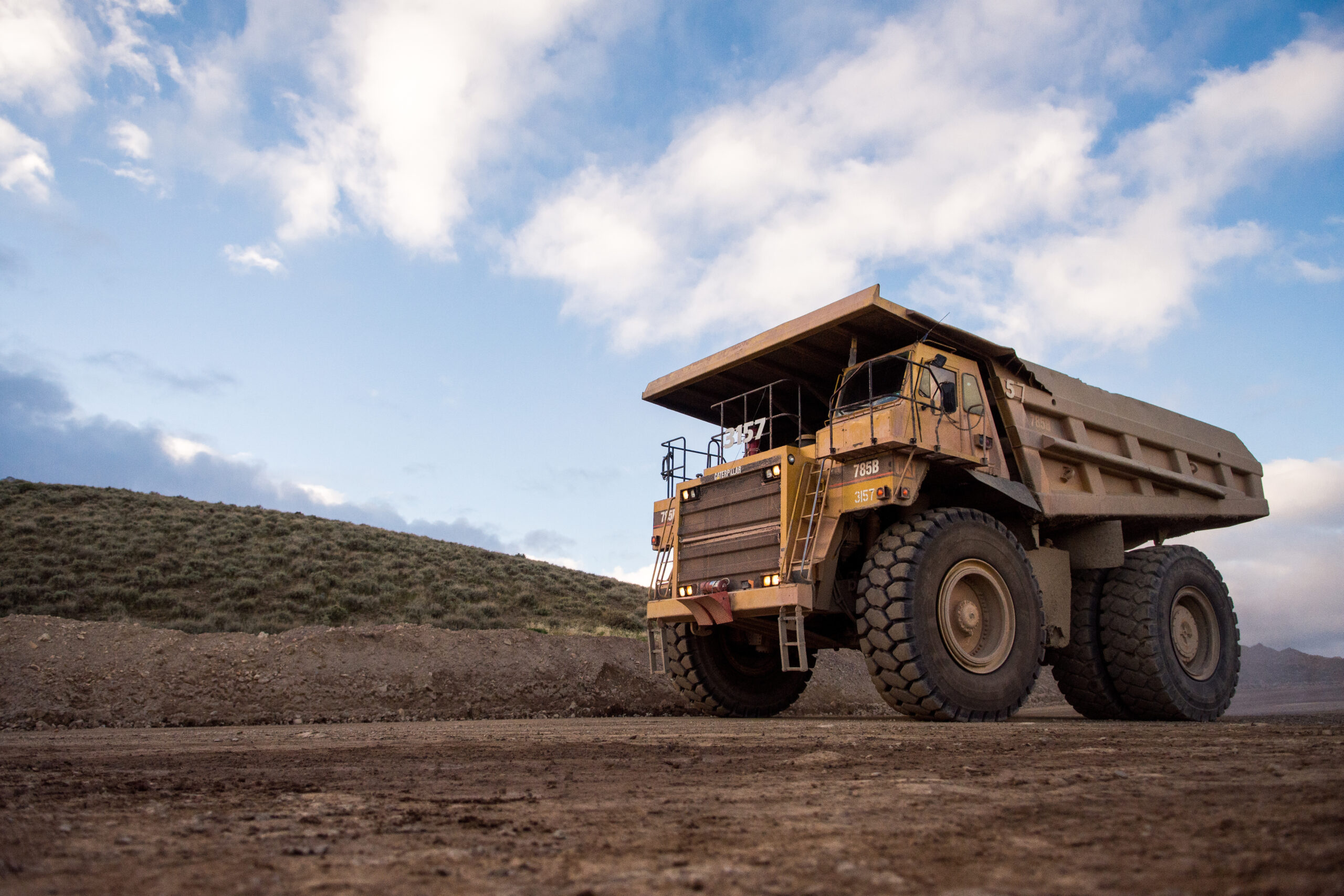 Nevada's mining industry association president questioned Gov. Steve Sisolak on his plans to spend a massive influx of pandemic-related federal dollars, as the state's chief executive continued his statewide listening tour at the group's monthly meeting.
During Thursday's online "Hard Hat Chat," Sisolak and state Treasurer Zach Conine answered questions on how the state's $6.7 billion share of American Rescue Plan (ARP) dollars will go toward health care, education, housing and infrastructure for Nevada. Sisolak promised to take the needs of all communities across the state into account, including the multibillion mining industry that employs nearly 15,000 people, saying he wanted a "recovery as strong and equitable for everyone."
Following the success of a mining tax bill passed in the waning days of the 2021 legislative session, industry leaders are hopeful that the governor will welcome them into the decision-making process again.
That bill, AB495, is estimated to raise around $170 million in new tax revenue over the two-year budget cycle from an excise tax on gold or silver mining companies that report more than $20 million in annual gross revenue. Nevada Mining Association President Tyre Gray said that the tax revenue will be collected from about 20 mining companies and will be deposited into the state's education fund starting in July 2023.
Though the countercyclical mining industry has prospered during some of the state's toughest economic times, Gray added that the coronavirus pandemic still affected miners, just differently than workers in other industries.
"All of us count our blessings every single day for working in mining, where we didn't have as many disruptions within the actual job market," Gray said at the meeting, "but there were substantial disruptions along the supply chain."
As for pocketbook issues such as health care and education, Gray said employees of mining companies have often dealt with a lack of access. Miners are typically provided health insurance through their employer, but might not have access to enough doctors in the rural parts of Nevada — where much of the state's mining industry is located — to set up an appointment. Likewise, those communities might not have access to enough educators to meet students' educational needs.
Conine suggested creating "retention and recruitment pools" to provide incentive to younger physicians to start their practices outside of the state's urban areas in order to meet community medical needs. As for teacher shortages, Sisolak said remote learning during the coronavirus pandemic shows that teachers could work from one city to teach students in another.
Gray told The Nevada Independent that he thinks ARP funding would be well spent on continuing environmentally sound extraction as well as on efforts such as Mining the Sun, an initiative that turns electrical infrastructure on old mine sites into solar fields.
"It's always important to recognize that mining is the first link in the supply chain for solar panels, for electric vehicles, and all of the technology that we want in order to be able to lessen our footprint," Gray said.
He also hopes to see more diversity in the industry through programs like Mining Vegas for Talent, which recruits individuals from lower socioeconomic areas in the city to pursue mining as a trade instead of college.
Despite the recent disclosure that the Nevada mining joint venture Nevada Gold Mines donated $750,000 to a political action committee supporting Republicans in the 2020 election cycle, the Nevada Mining Association says it does not plan to endorse candidates in the 2022 election. Gray said it will financially contribute to those in 2022 who take the time to learn about mining not "as a guy with a pickaxe and a grizzled beard" but as a modern industry.
"What's most important to us — and I would say even frankly probably to any business and industry out there — is really to have candidates who are pragmatic and who are willing to listen," Gray said.
The Nevada Independent is raising $200,000 by Dec. 31 to support coverage of the 2024 election.
Tax-deductible donations from readers like you fund this critical work.
If you give today,your donation will be matched dollar-for-dollar.
Give + Get Matched
Featured Videos