Social partitioning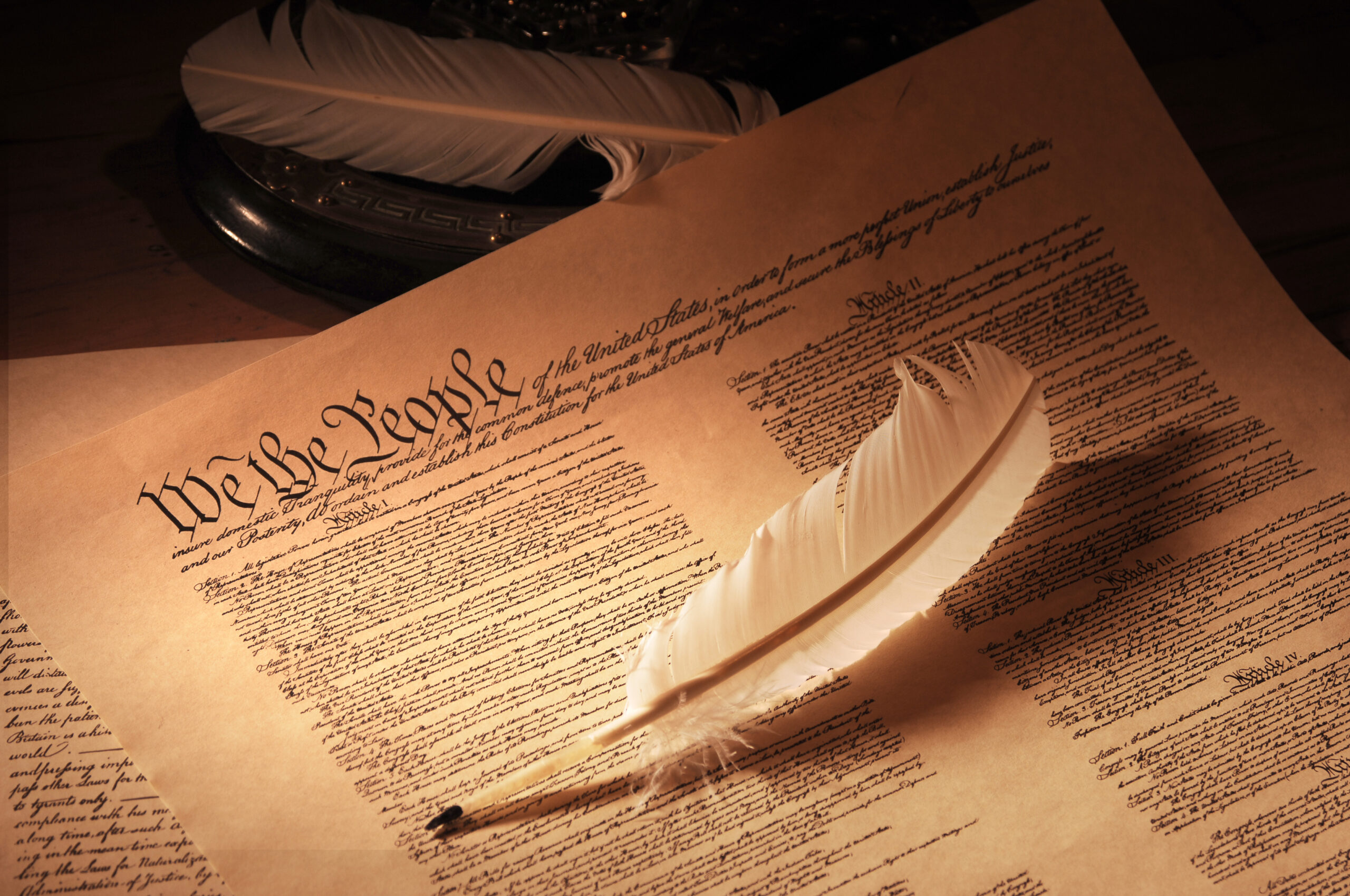 Recently, there have been increased calls to boycott or otherwise penalize the Federalist Society (a conservative, libertarian, nonpartisan, nonprofit legal organization). The grounds for the boycott are straightforward: Without question, some of the Society's leaders and most prominent members took part in the shameful efforts to overturn the 2020 election, and fuel the January 6, 2021 insurrection. In a piece for Slate, Nicolas Wallace contends that because the Federalist Society, as an organization, has not condemned the "insurrectionist in its ranks," it "should not occupy a place of respect in the legal community."
Mr. Wallace has personal experience with Society members behaving badly, and he pens an interesting and intelligent piece. On its own, it drives me to deeper reflection. But his opinion is likely not an outlier. It is already being echoed by law professors I respect immensely, and whose opinions I normally share. What's more, on top of 2020's parade of horribles, the Federalist Society's key role in identifying, vetting, and pushing forward President Trump's federal judicial nominees has already made it a top-tier villain for many Democrats and progressives. The Federalist Society has become one of the few secular non-profit organizations to penetrate the everyday political discourse of ideological and partisan foes.
The Federalist Society was founded in 1982 in response to the domination of liberals and progressives in the legal academy and the practice of law. It now includes more than 75,000 law students, professors, lawyers, and judges. Here in Nevada, the Federalist Society has Reno and Las Vegas chapters for Nevada lawyers. And UNLV's Boyd Law School, the state's only law school, has a robust student chapter as well. All three chapters regularly host speaking events and meetings.
I serve as a board member for the Las Vegas chapter, and the Society had a positive influence on my years as a student and a lawyer. My long association with the organization and my past service as a Republican election law attorney, notwithstanding, I spent most of 2020 publicly challenging and condemning President Trump's efforts to disenfranchise voters, sow distrust in our elections, and ruin democracy — in Nevada and across the country.
On this news site alone, I wrote at least eight different pieces in praise of Nevada's electoral system, its officials, and its results, while also critiquing President Trump's legal positions and efforts. I defended Secretary of State Barbara Cegavske and her team. I also wrote pieces in support of expanding the franchise, the value of voters, moderation, immigration, waiting on confirming Justice Ginsburg's replacement until after the election, Gov. Steve Sisolak, and U.S. Sen. Harry Reid. I endorsed and voted for President Biden, too.
I left the Republican Party in August of 2020 specifically because of President Trump's anti-democratic actions and rhetoric, and the harm it was causing Nevada. Given my previous partisan work and affiliations, you can imagine how my opinions and efforts were received. I have walked away from my party, and much of my former political life, but I did not and will not walk away from the Federalist Society.
The Society played an important part in my intellectual growth. I disagree regularly, and I know that my personal politics diverge sharply from the vast bulk of its members. But the Federalist Society taught me important lessons: personal politics and judicial duties need not (and probably shouldn't) be the same thing. The rule of law should transcend and restrain a judge's partisan inclinations and preferred policy outcomes. In America, we accept no kings, whether they wear gold crowns or black robes. These are fundamental truths the Federalist Society has instilled in me and that will not change even as other Society members sail on sour ideological winds.
Furthermore, I like having ideas and preconceptions tested — especially my own. Just last week, I spent my lunchtime enjoying too much meat from Fogo de Chao and listening to the brilliant Georgetown Law School Professor (and longtime Society member) Randy Barnett. He has a new book coming out in November titled The Original Meaning of the Fourteenth Amendment: Its Letter and Spirit. Based on his presentation, it looks like the book will attempt to get the radical history behind the 14th Amendment right and challenge conservatives and libertarians to actually embrace the fight for justice under the law. I can't wait to read the book.
But it is not just the Federalist Society's intellectual airs that makes it worthy of defense. Many of the Society's members erred tremendously in 2020, but many stood strong as well. Quite a few of the judges who rejected Trump's efforts to overturn the election were members of the Federalist Society. These judges often rejected President Trump's specious argument on grounds rooted in Federalist Society principles. In Nevada, many Republican state court judges — all of whom are elected and some of whom I know largely agree with the Federalist Society's philosophy — also held fast under intense pressure. Law, not politics, ruled.
Among the many things the 20th Century got wrong was the idea that you could solve complex problems by drawing lines on maps and separating people.Whether it was an effort to untangle some of the horrors of Colonialism, or to preempt some of the expected problems of the Cold War, world leaders thought partitioning countries, communities, and persons a useful remedy. In hindsight, such division proved catastrophically poor medicine, and almost always made things worse.
This history of geopolitical and human partition provides an admittedly crude (and limited) caution about social partitioning today. It is not new borders between countries that worry me, but the new metaphorical borders we are erecting between each other. We are engaged in all sorts of voluntary and involuntary sorting along political and ideological grounds. And we Nevadans are no exception. More and more of our civil, social, religious, and even private lives are quarantined from non-believing outsiders.
I would hate for groups like the Federalist Society to voluntarily or involuntarily exit Nevada's polite legal community. In the long term, such separation rarely works, and usually backfires. Life is messy, and so is the practice of law. None of us know as much as we think we do. Like it or not, all we have is each other. And mixing together, even to passionately disagree, might be the most pro-democracy step we can take.
Daniel H. Stewart is a fifth-generation Nevadan and a partner with Hutchison & Steffen. He was Gov. Brian Sandoval's general counsel and has represented various GOP elected officials and groups.
Comment Policy (updated 4/20/2021): Please keep your comments civil. We reserve the right to delete comments or ban users who engage in personal attacks, use an excess of profanity, make verifiably false statements or are otherwise nasty. Comments that contain links must be approved by admin.