Speak Up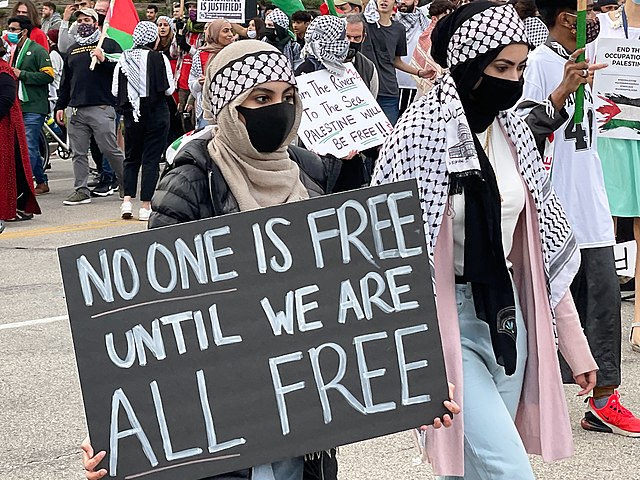 It's a difficult topic to navigate, for sure. As many, many people will rush to tell you should you dare voice a concern or, God forbid, form an opinion, it's a complicated situation. Perhaps, as another opinion piece on this site recently suggested, you should take this complexity as your cue to keep your thoughts to yourself, look the other way, mind your business, if you will. That is certainly one of the reasons I've held back this long; the feeling that I don't in fact know the history, that I'll never understand the deep-seated tensions and emotions, that it's not my country or my traditions or my fight. But that's wrong. And it's cowardly. And I'm sorry that I haven't said this sooner. The people of Palestine deserve peace, they deserve freedom, they deserve respect, and they deserve to be safe in their homes.
I also know that there are those of you who will read that last bit and immediately label me an anti-Semite; Israel and Judaism being so inextricable as to be effectively synonymous. This, too, has been a fear that's kept me silent. Not just the labeling, but the fear that I will actually say something wrong, cross a line that will offend people who I love, people who have been through so much generational trauma already and who deserve to have their pain and their fears acknowledged and validated. Because of course the people of Israel, too, deserve peace, they too deserve respect, and they too deserve to feel safe in their homes.
But that's a little bit like declaring all lives matter, when we say that Black lives do. While it's probably safe to assume that everyone in the region is legitimately fearful for their lives and for their communities, it isn't the Israelis getting massacred right now, it isn't the Israelis being tear-gassed and forced out of their homes, it isn't the Israelis bearing the brunt of their country's apartheid policies. From 2008 to 2020, the Israeli conflict resulted in the deaths of 5,841 people. 5,591 of those were Palestinians. That's 96 percent. Ninety six percent of the lives lost in this seemingly perpetual battle have been Palestinian lives. Many of them Palestinian children. And that same dynamic continues today. In the first week of the most recent uprising this month, 212 of the 224 casualties, were Palestinian, the vast majority of them civilians, and yes, many of them children. That's not a fight or even a war. That's a slaughter. Should I say nothing because it is our "friend" who is doing the slaughtering? Should I keep quiet because I don't fully understand how they got to this point? Should I just shut up because I don't have a solution to propose? Of course not. That's not how this works, or at least that's not how it should work.
I'm old enough to remember a time before the internet. When it first appeared, I was also young and naïve enough to earnestly believe in it as a force for good. In my mind, the internet would allow us all to see with our own eyes how the rest of the world experiences this life. Upon seeing that, my reasoning went, upon virtually walking in someone else's shoes, we would all be more informed and more compassionate. I'd read somewhere that the war in Vietnam, because it was the first to be widely televised, was a turning point in how we as a country viewed the realities and the violence of war. It was brutal and it was in our face and we could no longer deny the pain that it caused and that we caused in the world. This led to protests and hippies and making love not war. No matter how you viewed these protests and protesters you could hardly deny that as a society we were making progress, right? Humans demanding humanity. How beautiful. Well, I thought the internet would be kind of like that. As we say in Mexico while shaking our heads, ay ternurita… (oh sweet little thing).
In any case, we now have that access to all the information and misinformation we could ever possibly need. Quite literally it's at our fingertips at any given moment. That access, has over the past few weeks, over the past few years really, allowed me to see with my own eyes the people of Gaza being tear-gassed, shot at, dragged from their homes, denied access to their patrimonial lands. I've seen it. I've also read the news reports and firsthand accounts from both Israelis and Palestinians. And I've been fortunate enough to have conversations about these things personally with both Israelis and Palestinians. Yet I've remained silent. What good is bearing witness if the witness don't speak?
And here is the worst part, here is the most embarrassing part. I claim to be a human rights attorney y'all. It's in my bio. It's the only reason I even wanted to go to law school; this belief that everyone has a right to exist and to do so freely and peacefully; that it is our duty as fellow humans to fight for their freedom and their peace along with them. In my day job, I implore people to speak up for immigrants even if, especially if, they are not immigrants themselves. I call on people to look at and call out how we treat our brothers and sisters at our border and in detention. I don't ask that they first understand why people immigrate, why they flee their homelands. I don't demand that they study the centuries of history that got us here before they denounce what they see with their eyes and know in their hearts to be wrong. Because all of us know when something is not right and all of us are more than capable of calling out injustice when we see it. We don't need a fancy degree for that. We don't need anything other than our shared humanity. Yet here I've been, not practicing what I preach, allowing the fear of saying something wrong to keep me from saying anything at all. I am sorry for this.
Because from my admittedly limited perspective Palestine and its people are being terrorized and have been for decades. Maybe I sound ignorant as hell to some of you, maybe I sound simple. Maybe I am. But when a displaced people are forced to fight for their existence against a country armed like (and by) a superpower there's really no room for whataboutisms. There is a very clear David to a very clear Goliath here. There is no "other side" that could possibly justify this. If you disagree, tell me what I'm missing? Why is this ok to you?
Predictably, the most recent violence in Israel has also given rise to a new wave of homegrown anti-Semitic hate crimes here in the U.S. People who terrorize others in this way never need an excuse but they are always happy to hijack one. Growing criticism of the Israeli government's disproportionate use of force has no doubt created an opportunity in these people's twisted minds. For this reason, as we enter into these emotionally complex conversations, we absolutely do need to be careful with our own words. We cannot condemn hate by spreading it and there is zero reason to demand that Jewish people, whether they agree with you or not, account for the actions of a foreign government. None. So don't do that.
But do have the conversations. Stay informed, pay attention as much as you can, and speak up as often as you are able. Most importantly, don't listen to people who tell you not to. Silence will get us nowhere.
Martha E. Menendez, Esq. is the Bernstein Senior Fellow at the UNLV Immigration Clinic.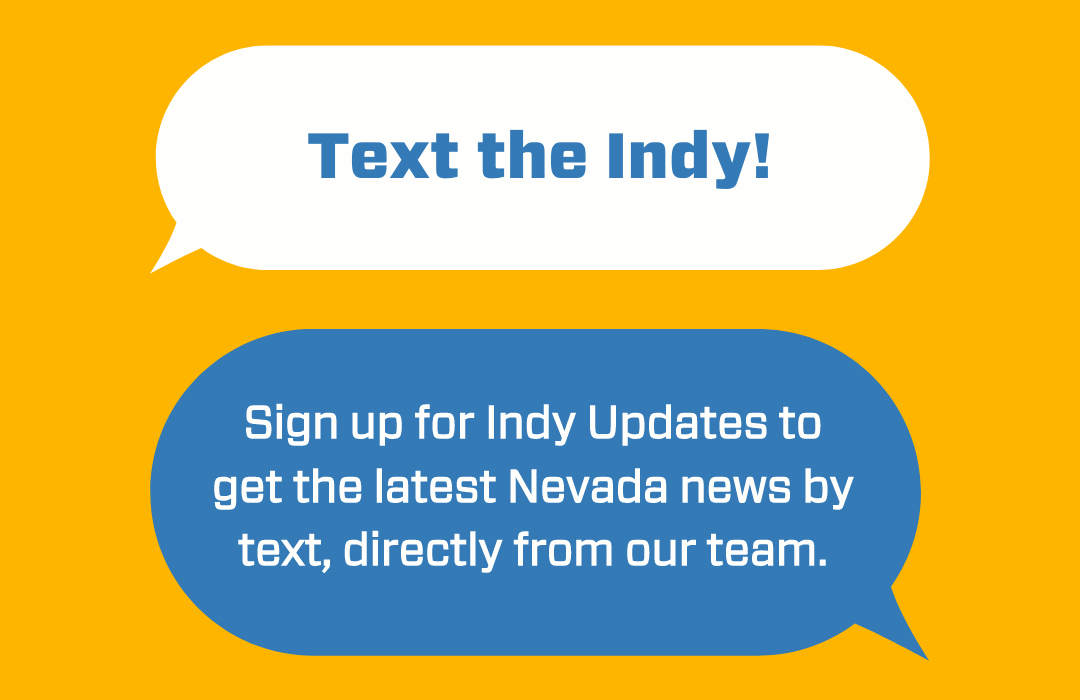 Featured Videos
Comment Policy (updated 4/20/2021): Please keep your comments civil. We reserve the right to delete comments or ban users who engage in personal attacks, use an excess of profanity, make verifiably false statements or are otherwise nasty. Comments that contain links must be approved by admin.