State approves nearly $1 million for Reginald Mason, who was wrongfully incarcerated for 13 years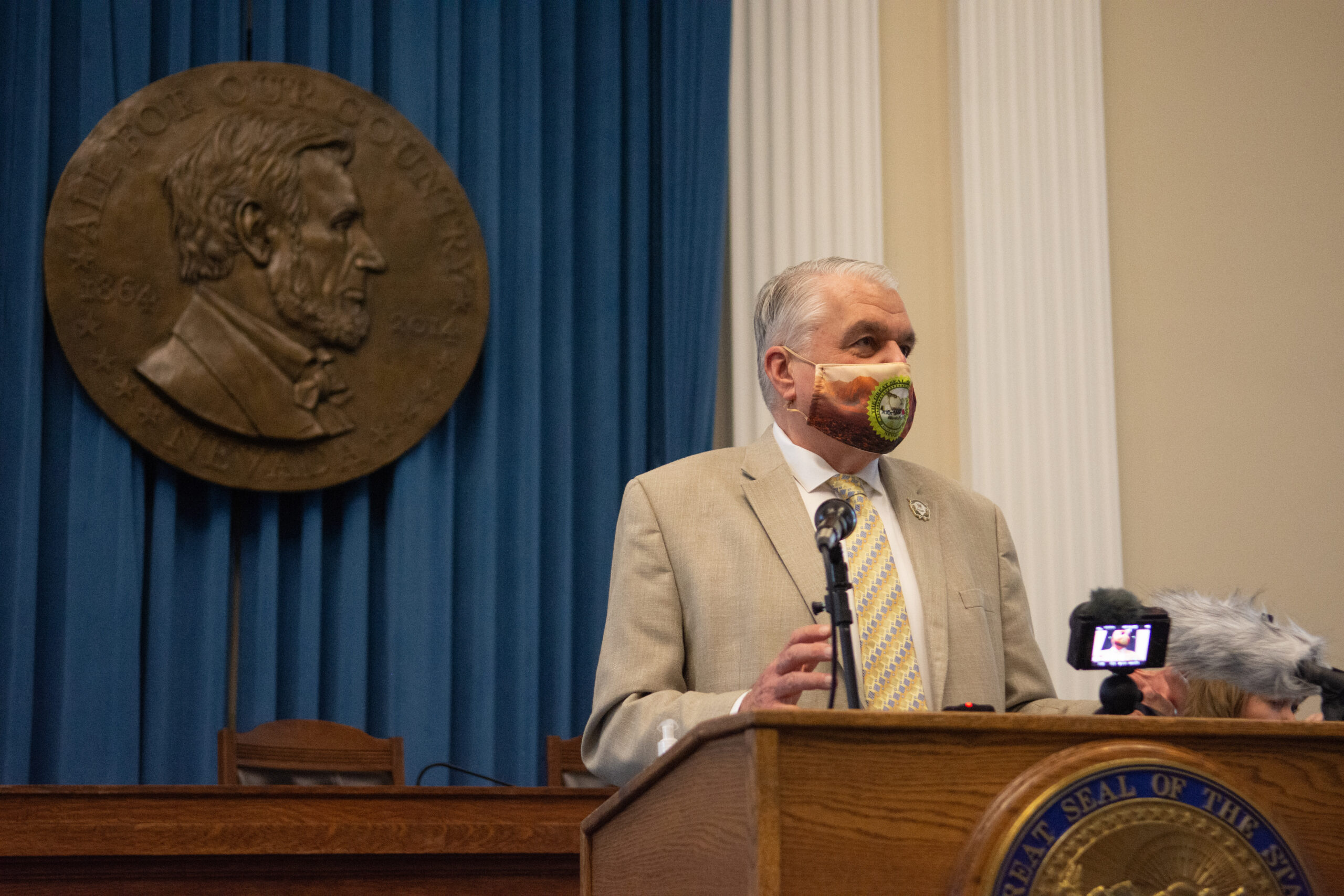 A man who spent 13 years behind bars in Nevada for a murder he did not commit will receive $975,000 in compensation from the state. 
The Nevada Board of Examiners approved the settlement for Reginald Mason, formerly Reginald Hayes, on Tuesday. He is the third wrongfully convicted person to receive a certificate of innocence from the court and be compensated after lawmakers passed a bill in 2019 that seeks to make financial amends to people who are wrongly convicted.
Since its passage, DeMarlo Berry was awarded more than $2.25 million in August and Cathy Woods received $2.85 million in November.
In 1985, then 14-year-old Mason was convicted by the state of four counts of attempted murder and one count of first degree murder and sentenced to life in prison without parole, after what supporters say was a case of being at the wrong place at the wrong time.
"I am elated that after many years, Mr. Mason has been declared an innocent man after he was arrested and convicted as a teenager," Attorney General Aaron Ford said in a statement. "Time was stolen from him at a young age and no one can replace that. The pursuit of justice is paramount to the mission of my office and I could not be prouder of the attorneys in my office who worked on this case to obtain justice for Mr. Mason."
According to the National Registry of Exonerations, a project by the University of Michigan Law School, on the night of Aug. 9, 1985, police found Mason alone in a car that had crashed as the driver attempted to escape the police. The driver and two other passengers fled the scene. The car matched the description of a vehicle reportedly involved in multiple drive-by shootings throughout Las Vegas that injured several people.
Mason told police he was in the car because he was supposed to get a ride home, but that the driver refused to take him there. Mason also told police that not long before the chase, the three others had beaten and robbed 21-year-old John Brown, a member of the U.S. Air Force who was working part-time delivering newspapers, in an alley while Mason remained in the car.
During his trial, Mason's lawyer presented the gunshot residue test from his arrest that resulted in a negative. And according to the National Registry of Exonerations' profile on Mason's case, testimony revealed that the driver, Donald Lee, 15, and passenger Eddie Hampton, also 15, had been driving around with gang members earlier in the evening, one of whom admitted shooting out of Lee's car.
Lee and Hampton later picked up Mason and a mutual friend, Phillip Minor, with the purpose of taking Mason home. But instead of making the turn toward Mason's home, Lee kept driving and minutes later the teens forced Brown into the car to take him to the alleyway, the National Registry of Exonerations' case profile said.
Yet, the jury convicted Mason of attempted murder along with Lee and Hampton. Minor, 18, pled guilty to first degree murder.
Less than a year after Mason's conviction, an investigation by the Nevada Supreme Court revealed willful misconduct beginning a year before his trial by the presiding judge who later resigned.
Three years after his arrest, the state agreed to permit Mason to plead no contest — acknowledging there was evidence of guilt, but not conceding guilt — and reduced the charges to first degree kidnapping.
The two officers who arrested Mason came forward in 1998 to testify in support of his innocence claim because, they said, he had remained in the car after the others fled and had told them immediately about the robbery and murder in the alley, which had yet to be discovered, according to the National Registry of Exonerations.
Mason was released on a time-served sentence in November 1998.
The following year, Mason received a unanimous pardon from the State of Nevada Board of Pardons Commissioners based on his innocence. The board ordered that his record be expunged.
The attorney general's office says there are several more wrongful conviction cases that have been filed seeking money after an exoneration, including Ignacio Dealba Jr., Frank LaPena, Kristin Lobato and Frederick Steese.
Comment Policy (updated 4/20/2021): Please keep your comments civil. We reserve the right to delete comments or ban users who engage in personal attacks, use an excess of profanity, make verifiably false statements or are otherwise nasty. Comments that contain links must be approved by admin.