Reports: Nevada lacks policies to protect residents from utility service shutoffs during pandemic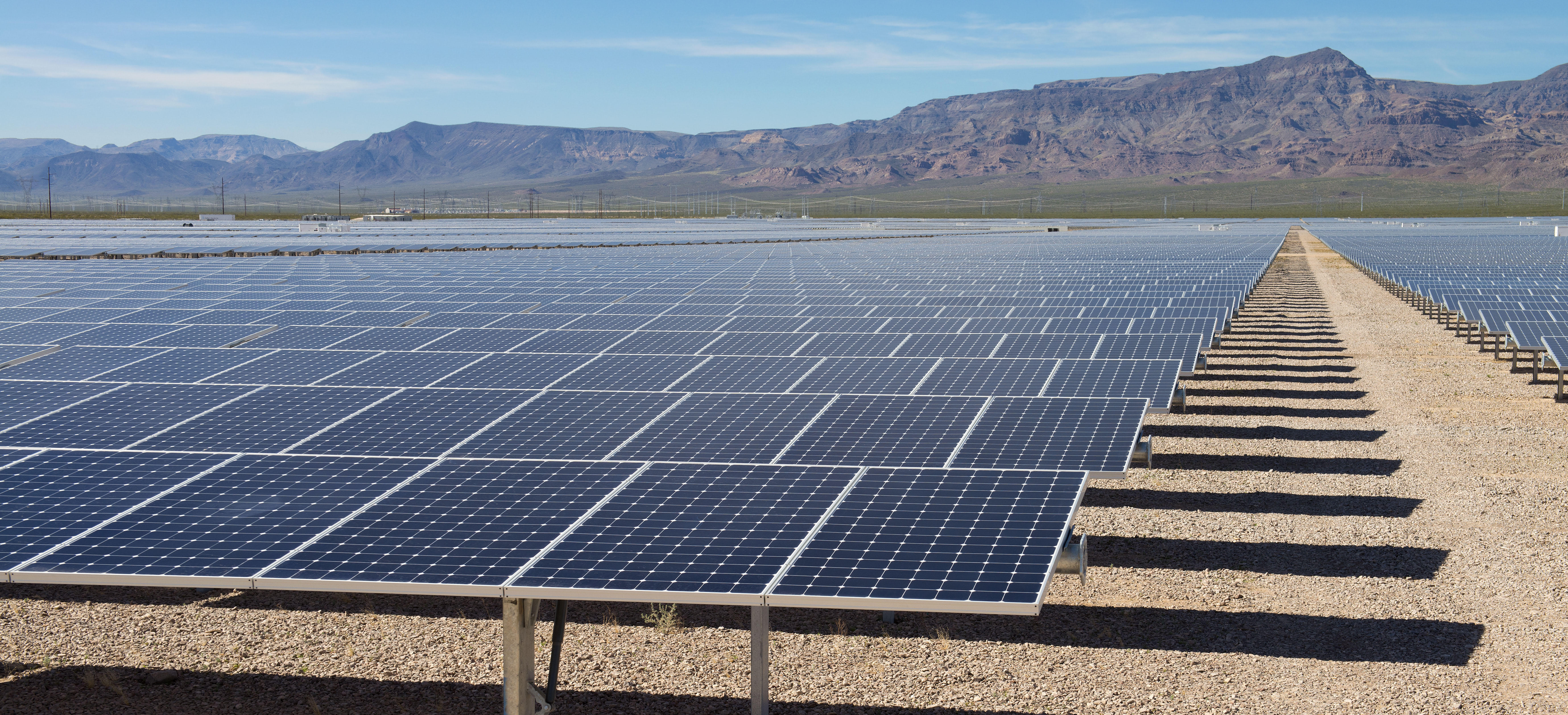 Nevada is among the states with the fewest protections preventing its citizens from losing access to electricity and water during the COVID-19 pandemic, according to two separate reports analyzing state moratoriums on utility shut offs.
The first report, released by Democratic Sen. Tom Carper of Delaware on behalf of the U.S. Senate Environment and Public Works Committee, puts Nevada in the "partial protections" category for utility moratoriums as a whole. The report released by the Center for Biological Diversity regarding electricity moratoriums, however, shows Nevada as being in the category of least protective states, with no legally binding or voluntary orders regarding electricity shutoffs.
"Electricity, gas and water services should not be luxuries for the privileged few, especially during a pandemic," Carper said in a press release announcing the report's publication on July 23. "I would ask my colleagues to imagine what it's like to manage a fever without access to air conditioning on a 100-degree day. I would ask my colleagues to imagine what it's like to go without running water at a time when we're being encouraged to wash our hands with soap and clean water to slow the spread of this deadly virulent disease."
He added that ensuring utility access is "a public health imperative." The importance of access to essential utilities, especially in the midst of the pandemic, has led to many calling for a nationwide moratorium on utility shut offs.
The Senate report is a follow up on an initial analysis from April 29 and includes information from all 50 states on all executive orders announcements from governor's offices as well as orders from state utility regulators.
The report categorizes Nevada along with 22 other states as having "partial protection against disconnection of residential utility services," citing a statement made by Gov. Steve Sisolak on March 15 when he announced that utility companies in the state had "committed to maintaining all services regardless of a resident's ability to pay."
"These measures offer residents some degree of protection from utility disconnections, but do not guarantee uninterrupted gas, electric and water service to all residents," the report stated.
However, Sisolak's statement did not constitute a state order, and the Public Utilities Commission of Nevada (PUCN) confirmed that any action taken by utility companies to cease shut offs was entirely individual and moratoriums are not required by the state in any capacity. The commission posted a list in March of which utility providers in the state had issued moratoriums on shut offs for non-payment, but many of those policies have since expired.
According to the report by the Center for Biological Diversity, Nevada is one of 18 states that had no voluntary or legally binding orders halting electricity disconnections. Based on current expiration dates of moratoriums in many states, that number could increase to 45 states by Sept. 1.
The utilities commission has defended its policy on shut-off moratoriums in a statement sent to The Nevada Independent on Tuesday.
"None of the utilities within the PUCN's jurisdiction are terminating service or imposing late fees due to non-payment by customers experiencing financial hardships during the COVID-19 pandemic," the statement reads. "Moreover, since March 2020, the PUCN has received zero complaints related to service terminations of electric, gas, water, or wastewater services from customers facing financial hardships."
Utility providers that have reinstated shut-offs are municipal utilities that are not regulated by the state. The Senate report estimates that approximately 97 percent of residential water customers in the state receive water from a municipal utility.
The commission also noted that its regulations prohibit shut-offs of service at certain times, including weekends, holidays, and periods of high temperatures for electric service. Additionally, it has tried to encourage utility companies to suspend disconnections by allowing them to track lost revenue.
"The PUCN encouraged and facilitated the preservation of utility services during the pandemic by issuing an emergency order on March 27, 2020, establishing a mechanism for tracking costs incurred by utilities to maintain services to customers affected by COVID-19. Pursuant to the PUCN's emergency order, utilities will have an opportunity to seek recovery of the tracked costs in future regulatory proceedings."
Three electricity providers — NV Energy, the City of Boulder City and Lincoln County Power — all announced that they would be temporarily suspending disconnections for non-payment in March. Since then, Boulder City and Lincoln County Power have ended that policy.
NV Energy, which provides electricity services to the majority of the state, is continuing to suspend disconnections for those affected by COVID-19 as long as customers reach out to seek assistance. Disconnections for customers who have not indicated they are impacted by COVID-19 will resume in September and collection activities will resume in October. Customers who have contacted the company and been placed on a flexible payment plan will not be disconnected.
While the Center for Biological Diversity focused its study on access to electricity, the Senate report looked at access to water services as the most important and most vulnerable utility.
"Particular emphasis has been placed in this analysis on efforts to maintain residential water service," Carper wrote in the Senate report. "Safe reliable drinking water and the ability to wash one's hands or other surfaces that could be contaminated by [COVID-19] are vital to public health."
The report also observed that communities of color are disproportionately affected by the pandemic, with higher rates of infection and unemployment. Even prior to the pandemic, a study by the Food and Water Watch in 2016 had observed that communities of color suffer from the highest rates of water service disconnections.
Even after a large decrease in the rate in June, Nevada still sits at an unemployment rate of 15 percent, the fourth highest in the country, putting the state's residents, a large percentage of whom are African-American or Hispanic, at risk of a loss of access to essential utilities.
More than 30 water service providers in the state suspended disconnections for non-payment following Sisolak's declaration of emergency in March, but not all of those providers have continued that policy.
Some providers did extend their initial policies but have since let them lapse. The City of Elko announced in March a 45-day moratorium on water shut-offs. That moratorium was later extended to July 15, but since that date, water shut-offs have resumed for residential properties. The city is providing more assistance to commercial properties, with utility payments deferred for businesses through Aug. 31.
Other providers are continuing their moratoriums. Truckee Meadows Water Authority, which serves more than 425,000 residents in the Reno area, is continuing to suspend disconnections indefinitely, and a representative from Carson City's Public Works department said it would probably take "something like a vaccine" for the city to end its moratorium on disconnections.
The Las Vegas Valley Water District, which provides water service to 1.5 million Nevadans in Las Vegas, Coyote Springs, Jean, Laughlin and Searchlight, is continuing to suspend disconnections through Sept. 1, after which the company will still work with customers affected by the pandemic to help with their payments.
"Even after that Sept. 1 date, we will work with our customers to create payment plans," said Bronson Mack, the public information officer with the Las Vegas Valley Water District. "And we really do that year round."
This switch to payment assistance-focused policies has been a pattern among utility companies ending their shut-off moratoriums. While they are no longer suspending disconnections, many are placing a new emphasis on customers contacting companies to establish payment plans or otherwise defer payments to prevent disconnects from taking place.
The Center for Biological Diversity argues in its study that voluntary moratoriums by individual utility providers are not sufficient to guarantee access to water and electricity for all vulnerable households in the country.
"In the 21 states without mandatory state orders, customers of electric cooperatives and public utilities are still left at the whim of their utility," the report reads, continuing to say that many smaller utility providers are not in the financial position to offer the same protections as larger investor-owned utilities.
Because of this, the center is joining 830 public organizations and 113 members of Congress in calling for a nationwide moratorium on utility shut offs which would require providers to reconnect any household that has been disconnected, suspend all late payment fees, and assist customers in managing accrued bills.
According to the Senate's report, congressional action is being considered in order to help individuals who are facing service disconnections. Possibilities being considered include providing financial assistance to customers struggling due to illness or job loss and requiring state and local governments to ensure utility connections in order for them to receive federal funding.
"If the Senate doesn't act, millions of families face the risk of losing power and water during an unprecedented public health and economic crisis," said Greer Ryan, energy policy analyst at the Center for Biological Diversity's energy justice program.
Updated on Tuesday, July 28 at 4:01 p.m. to include the end date for NV Energy's suspension of utility disconnections.
Updated on Tuesday, July 28 at 5:30 p.m. to include a statement from the Public Utilities Commission of Nevada.
The Nevada Independent is raising $200,000 by Dec. 31 to support coverage of the 2024 election.
Tax-deductible donations from readers like you fund this critical work.
If you give today,your donation will be matched dollar-for-dollar.
Give + Get Matched
Featured Videos