Strengthen Nevada through local service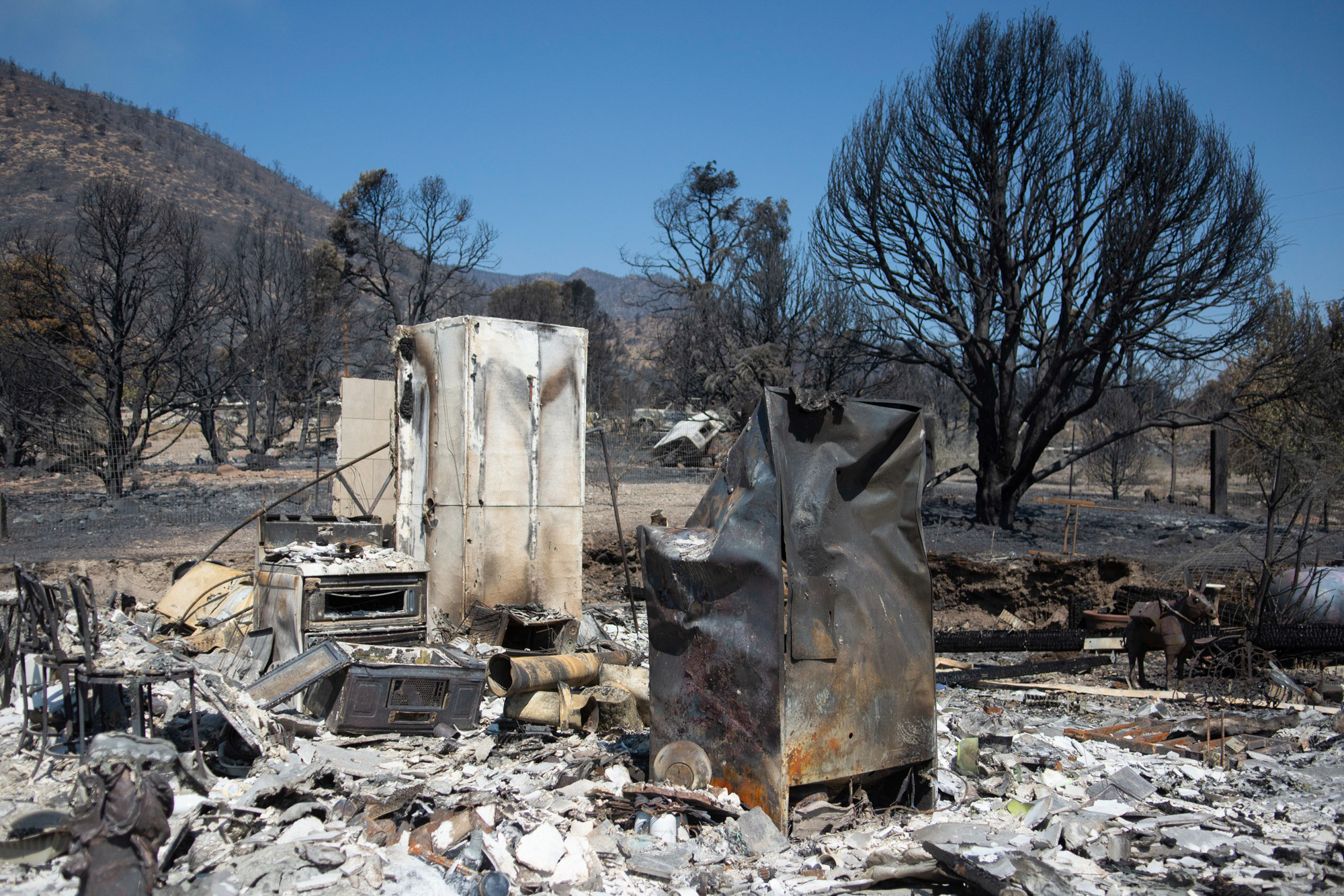 In the spirit of selfless service and the protection of others, I am reminded of a defining moment in my career as a wildland firefighter. It was July 4, 2017, and I was part of the Vegas Valley Hand Crew, an all-military veteran Bureau of Land Management crew stationed at Red Rock Canyon National Conservation Area, just outside of Las Vegas.
Having recently returned from battling a fire in Arizona, I was looking forward to celebrating the holiday with my family until an urgent call changed everything.
The news came in that a new fire had ignited in Brian Head, Utah, and immediate action was required. Without hesitation, I reported to the station and joined my team as we headed out to confront the growing inferno. Arriving in Brian Head, we were met with a scene of chaos and destruction. Our mission was clear: protect lives and homes from the relentless flames.
As we worked tirelessly to safeguard a home, removing potential fuel and creating a barrier against the encroaching fire, I witnessed a resident fleeing from his beautiful mountain residence, now entirely engulfed in flames. In that moment, exhaustion and soreness from previous fires faded away. I locked eyes with my fellow crew member, and together, we made a solemn vow: We would not let another home fall victim to the blaze.
For the next 16 hours, we labored relentlessly, battling the flames with unwavering determination. We fought against fatigue and physical strain, driven by a shared commitment to protect the community we served. Through our collective efforts, we managed to save countless homes from the destructive path of the fire. The gratitude and relief on the faces of those we helped were immeasurable rewards for our selfless service.
That experience, among many others throughout my career, has reinforced the importance of a national service program. It is through acts of service, both big and small, that we can make a lasting impact on our communities. By harnessing the power of local service, a national program can empower individuals to rise above personal limitations and contribute to the greater good.
Nevada, with its unique challenges and opportunities, stands to benefit greatly from a national service program. By engaging Nevadans in service within their own neighborhoods, we can address pressing issues such as poverty, education disparities, and environmental concerns. Through service, we gain a deeper understanding of the challenges our communities face, fostering a sense of ownership and pride in the places we call home.
A national service program offers countless benefits for Nevada and its residents. It instills a sense of civic duty and responsibility, encouraging active participation in shaping the future of our state. By engaging in local service, individuals develop valuable skills, gain a broader perspective and cultivate empathy, all of which contribute to personal growth and the strengthening of our communities.
Successful service programs, such as AmeriCorps, Team Rubicon and local volunteer organizations, have demonstrated the transformative power of community service. By drawing inspiration from these models, a national service program can tailor initiatives to meet the unique needs of Nevada communities. Through collaboration between government, nonprofits and volunteers, we can amplify the impact of local initiatives and create a more resilient and prosperous Nevada.
Critics may question the feasibility and funding of a national service program, particularly during times of economic uncertainty. However, investing in service is an investment in our future. By redirecting resources toward a national service program, we can create a more resilient and prosperous Nevada. Innovative funding mechanisms, public-private partnerships and leveraging existing community resources can help overcome financial challenges and ensure the sustainability of the program.
In this moment of global challenges and local needs, it is imperative for Congress to recognize the importance of a national service program. By uniting Nevadans through local service, we can address the pressing issues facing our communities, strengthen our state and foster a culture of service and compassion. Let us seize this opportunity to rally behind the vision of a national service program and urge our representatives to support this transformative initiative. Together, we can create a stronger, more united Nevada that thrives on the principles of local service, resilience and shared responsibility.
Matthew DeFalco is a career public servant with a record that includes soldiering and deploying with the United States Army during Operation Enduring Freedom and fighting 16 wildfires across the American West with the Bureau of Land Management. He has played a key role in local, state and national political campaigns for several of Nevada's elected officials and currently serves as government affairs and community relations director for Olympia Companies, as well as an executive board member with Leaders in Training.
The Nevada Independent is raising $200,000 by Dec. 31 to support coverage of the 2024 election.
Tax-deductible donations from readers like you fund this critical work.
If you give today,your donation will be matched dollar-for-dollar.
Give + Get Matched
Featured Videos