Students push back against limits on personalized regalia at graduation ceremonies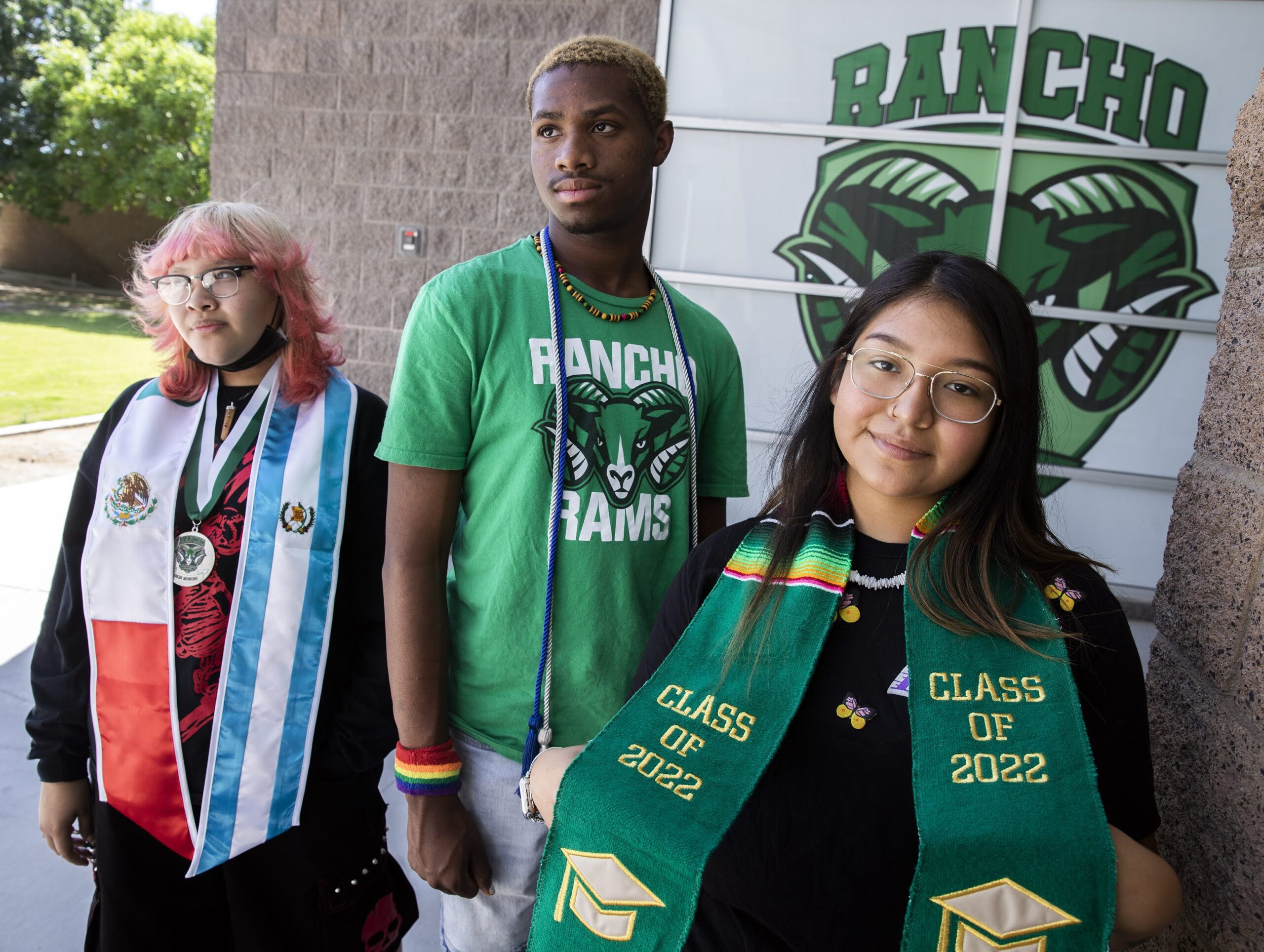 Rancho High School senior Ashley Garcia-Valledares will celebrate the end of her high school journey next week and when she does, the 18-year-old wants to carry a piece of her family heritage with her across the graduation stage.
Garcia-Valledares' mother is from Guatemala. Her father is from Mexico. Garcia-Valledares is hoping to honor the sacrifices they both made that helped her achieve this milestone by wearing a stole — a stash draped over the shoulders — that has the Mexican flag on one end and the Guatemalan flag on the other.
"I just want to have them around me when I walk across the stage since they won't be right next to me," she said. "They'll be farther out of the arena. So having them essentially beside me means a lot."
Her friends – fellow soon-to-be first-generation high school graduates – are hoping for similar opportunities. Marysol Rodriguez, 17, wants to wear a Hispanic-themed stole over her Rancho green graduation gown to represent her family's Mexican heritage. Eighteen-year-old Evan Robinson, who identifies as a gay, Black man, wants to wear a stole that reads "Black grads matter."
But earlier this month, the Rancho students were told they could only wear items that are issued by their school. This is similar to policies at other schools that control graduation attire for safety reasons or to maintain a cohesive look among graduates.
The students attended two school board meetings this month to ask trustees to overturn the rule. They also held an after-school protest over the issue last week.
They were not alone. So far, more than 1,200 students from Rancho and other Clark County schools have signed paper and online petitions in support of the rule change.
"I just feel as though it's very, very important that people are provided this opportunity to wear those items to represent themselves, their culture, their family and be that representation that they may not have had," Robinson said.
The students' petition proved successful. Last Friday, Rancho's principal, Darlin Delgado, announced that graduates will be allowed to wear stoles, cords or medallions representing their cultural heritage that have not been issued to them by the school or district. Those items must be approved by administrators. Items that don't receive prior approval will not be permitted at the graduation ceremony on June 1.
"It was a fairly tough battle; however, with the voice of a good student body, we managed to accomplish the unthinkable," Rodriguez said.
But the rule change only applies to Rancho graduates. That's because what students are allowed to wear on their gowns is a school-based decision, Superintendent Jesus Jara said at the school board's May 19 meeting.
Rules about graduation attire vary by school district because there aren't statutes or policies that establish a statewide graduation dress code, according to the Nevada Department of Education.
Like the Clark County district, Nye County schools ban students from wearing anything except the official clothing provided for graduation, Superintendent Warren Shillingburg said.
Washoe County schools' policy limits items that can be worn on graduation gowns to those from district or school-sponsored academic programs or organizations. The policy also restricts decorations on caps, "unless approved by the district based on recognition of a religious or cultural right or benefit." That includes allowing Native American graduates to affix an eagle feather to their caps, in accordance with the American Indian Religious Freedom Act.
Other Nevada school districts, such as Humboldt, White Pine, Lander, Elko and Carson City, are less restrictive. Carson City students always have been allowed to wear culturally significant decorations at graduation, said Superintendent Richard Stokes, and as far as he knows, the district has never encountered issues with a student showing up in unacceptable or distasteful items.
Stokes, who is retiring this year and has attended 21 graduation ceremonies over the years, said via email that he would "like to see their traditions continue."
Last year, the Douglas County School District permitted students to decorate their caps. This allowed Nikki Haag's older son, who graduated from Douglas High School last year, to wear a beaded cap that represented their heritage as members of the Walker River Paiute Tribe.
But earlier this month, Douglas High School's senior events committee announced that this year, students cannot wear decorated caps, leis or other non-school-sanctioned decorations. Superintendent Keith Lewis said this reinstated the district's long-standing tradition of requiring uniform gowns and caps at graduation.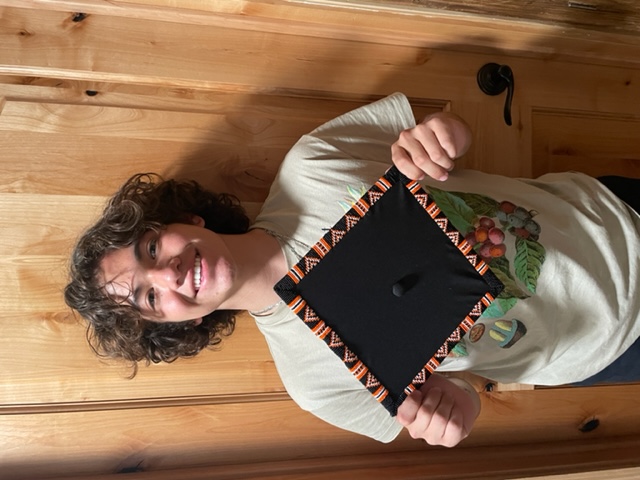 It means that Haag's younger son, Colton DeSimone, won't be able to wear the cap framed with orange and black beads she ordered for him earlier this year at his June 2 graduation ceremony, and carry on the tradition from his older brother and other relatives before them.
"I think one of the frustrating things for me is that this committee decided to make these new recommendations … but yet they didn't ask any parents about it," she said. "They didn't ask the students what their opinion is, and the graduation is about the students."
When the family asked about the guidelines, school officials told them there were no incidents with last year's graduation. The committee simply wanted the graduates to have a uniform look to avoid any distractions.
Their reasoning is similar to that of previous policies at schools in other states such as Alaska that prevented Indigenous students from wearing their traditional headdress or boots known as mukluks. This year, Utah passed a law that prevents its schools from stopping Native American grads from wearing tribal regalia.
But no such protection exists in Nevada. Instead, Douglas High School students who violate the rules will be asked to remove those items, or they won't be allowed to walk across the stage, administrators stated in a letter to parents.
A school official suggested in an email to DeSimone that he could wear something of cultural significance around his neck or under his gown. But if he insisted on wearing a beaded cap, DeSimone was told he wouldn't be allowed to walk across the stage.
"Everybody talks about graduation and how it's all for you, but it's hard to feel that way when a big part of you is being denied – that it's unprofessional and distracting," he said.
Back in Clark County, School Board President Irene Cepeda said in a statement to The Nevada Independent that school staff need to know what students are bringing to the ceremonies for safety reasons.
In addition, Cepeda said many schools have cultural or identity-based organizations that issue regalia for students to wear at graduation. But participating in those clubs is difficult for students like Rodriguez, who works a part-time job to help support her family and her 1-year-old daughter.
The Rancho students believe administrators can allow students to honor their identities while still keeping inappropriate or distasteful items out of graduation ceremonies by instituting an approval process similar to what Rancho is doing for them.
And while they are excited that Rancho seniors have the opportunity to represent their cultures at graduation, the students feel it's unjust that other graduates won't get this experience.
"Hopefully, we will continue to see the spark that started at Rancho and spread throughout all of CCSD so they can experience the pride I'll have walking with my stole," Garcia-Valladares said.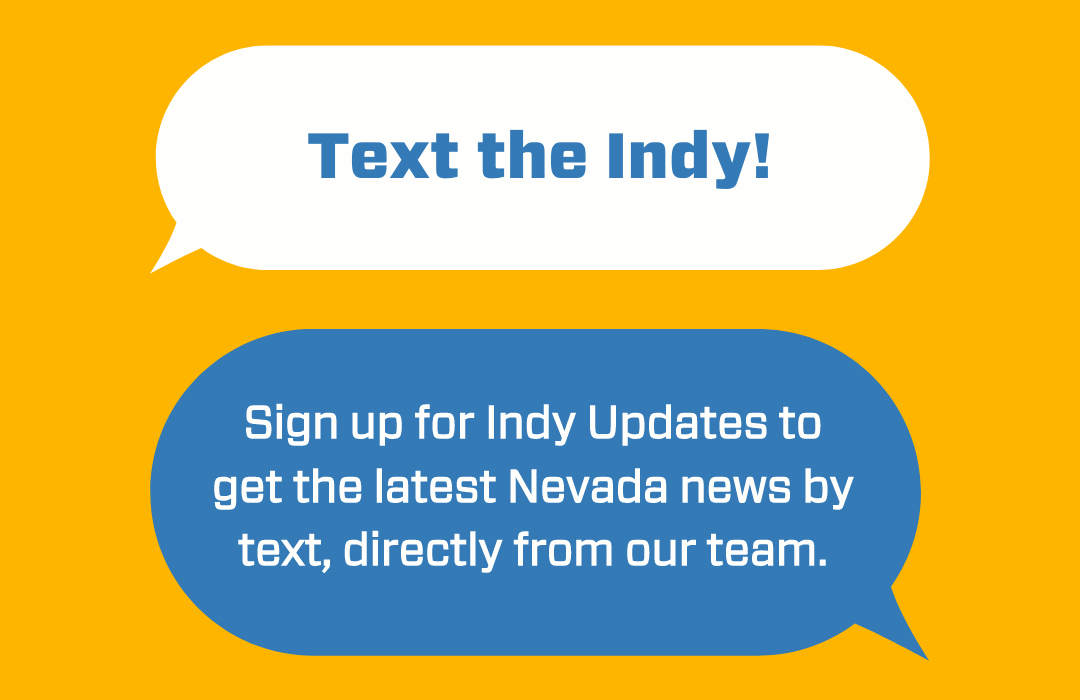 Featured Videos