Study explores automatically sealing records on cannabis crimes that are now legal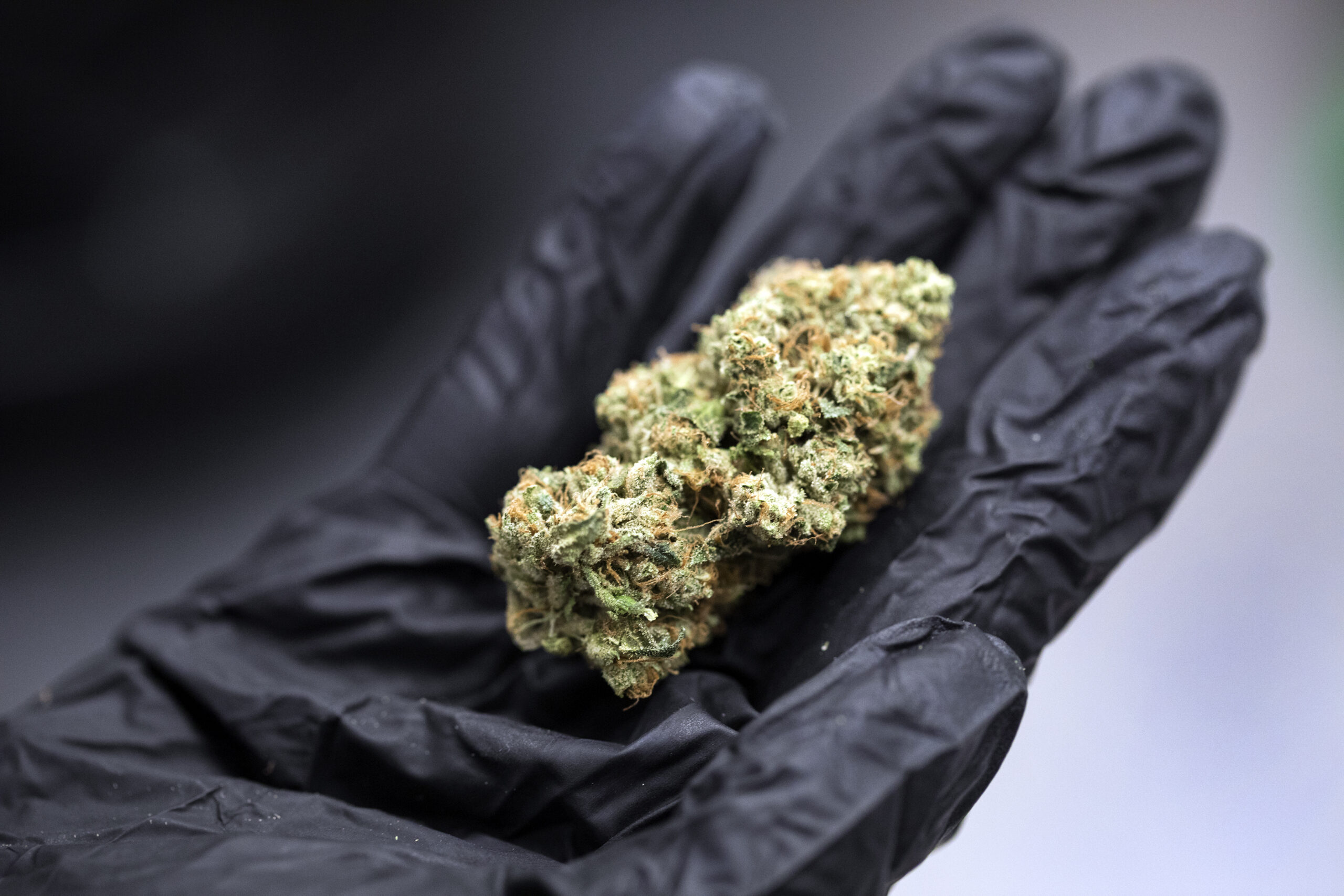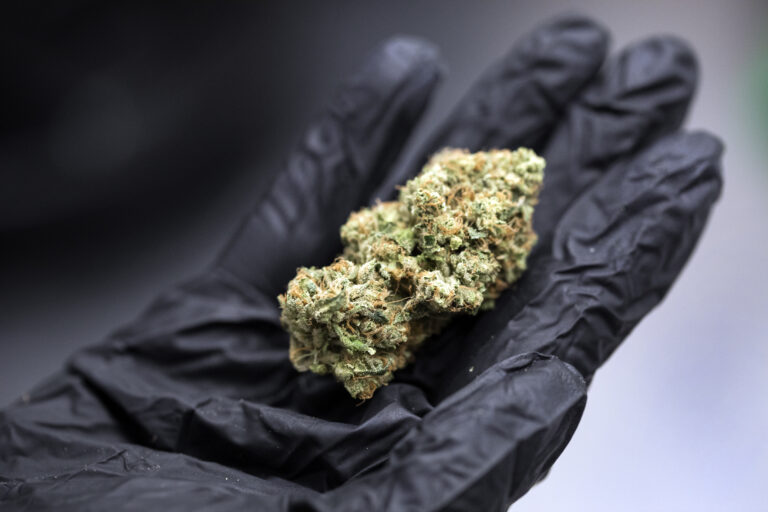 Clark County is looking to make it easier for people who have old, low-level cannabis convictions on their records — years after the state legalized recreational marijuana use — to keep that information out of the public domain where it could still have consequences for their jobs and housing searches.
At a Clark County Commission meeting earlier this month, officials awarded three nonprofits grants totaling $1.2 million from cannabis tax revenue. Both the Legal Aid Center of Southern Nevada and Nevada Legal Services received $500,000 to continue sealing records to address cannabis conviction injustices, while Code for America, a technology nonprofit, was awarded $200,000 to explore bringing automatic record sealing to Nevada.
"There was a woman who couldn't go see her son graduate on an Air Force base because she had a felony record [for cannabis]," said Venicia Considine, the director of development and community relations at Legal Aid Center of Southern Nevada, who is also a Democratic Assembly member. "There's a lot of people that live here in Las Vegas that couldn't get jobs, simply because they had something on their record from a decade, two decades ago, that was eligible for record sealing, but there was no real way to get it done."
Most states have a petition-based process that requires money and multiple actions in each jurisdiction where convictions are filed, and according to experts, less than 10 percent of people who are eligible, get their records cleared. Coders, lawyers and technology professionals want to help state entities conduct a mass record sealing of cannabis convictions, circumventing the tedious process that includes first petitioning a judge, and, if granted, manually sealing the record in each jurisdiction throughout the state.
Policy experts at Code for America, a Bay Area-based organization that uses technology to empower government agencies, have nine months to investigate the scale of digital investment needed to carry out automatic record sealing in Nevada. Lawmakers and legal experts hope Code for America will bring a second wind to the Nevada Second Chance Act, or AB192, a cannabis conviction record-sealing bill passed in 2019 and sponsored by then-Assemblyman William McCurdy II.
"I wanted [AB192] to be an automatic seal, but that was impossible, because we currently still have records that are not digitized," said McCurdy, who is now a Clark County commissioner.
So far, the bill's goals have been accomplished through regularly scheduled workshops where hundreds of Nevadans with past cannabis offenses attend and receive free record-sealing services from groups like the Legal Aid Center, Nevada Legal Services and the ACLU of Nevada. Even with the new funding to continue record-sealing clinics, civil rights lawyers said they are slowly serving only a fraction of the people who would benefit from record sealing.
Cannabis advocates have pointed to a disconnect between marijuana now being legal and yet people are disenfranchised or locked out of housing and job opportunities because of past cannabis-related convictions. They say lawmakers created a miscarriage of justice for thousands of Nevadans.
"Having a record, especially under the previous laws, you could have had a felony … and have never trafficked or anything," McCurdy said.
When a felony marijuana conviction occurred in Nevada before it became legal, it was because a person received three misdemeanor possession charges for less than an ounce, or had possession of more than one ounce on the first offense or possessed any amount that the judge believed was intended for trafficking. But after 2016, when voters legalized medical marijuana use, cannabis laws eventually changed and now an unlawful possession of more than one ounce is a misdemeanor but felony-grade penalties remain for the illegitimate selling of cannabis products. 
McCurdy said cannabis laws created a disparity in sentencing, as Black individuals were more likely to receive harsher convictions. According to studies by the ACLU, from 2001 to 2018, arrests for cannabis offenses were three times more likely to occur among Black people, yet the drug was used about equally among white people.
"If you were someone [of color], back in the day, that had a drug addiction, and you were found to be in possession of that drug, most of the time you were sentenced with a felony," McCurdy said. "That was the war on drugs."
A felony signifies the most serious crimes and when it is on someone's record, employers, property managers and governmental programs might see that person as a possible liability, barring them from finding quality work and sustainable housing.
Nevadans can seal their own records when they become eligible, but Considine said the process is challenging for lawyers and even more so for individuals without a legal background. She said in 2016, her office held a record-sealing workshop at Doolittle Community Center in West Las Vegas and more than 400 people attended — three times more than they expected. It took lawyers about a year to clear all of those records.
"If you served your time and you're [eligible for record sealing], why are you still paying a penalty for it, especially when people can [use cannabis] now and no one's getting in trouble for it?" Considine said.
Harnessing technology
To speed up the record-sealing process and make it automatic in Nevada's data systems, Clark County Commissioner Tick Segerblom said he and his colleagues have been working on the recent contract with Code for America for about a year.
In February, Code for America helped state leaders in Utah clear more than 500,000 records.
"Their initial contract is to go out there, see what's out there, see the different computer systems, see if there's a way that they can talk to each other," Segerblom said in an interview with The Nevada Independent.
He said the new programming would make automatic updates and take the records out of the systems without any affirmative action on the part of the eligible person.
Alia Toran-Burrell, the associate program director for Clear My Record at Code For America, said the company's approach differs depending on the needs of the state. Code for America has helped 20 states, including California and Oklahoma, with automatic record sealing.
Sometimes the process requires new legislation to mandate entities to conduct automatic record sealing and regular system updates.
"Legislation is needed because there's no other real mechanism to enforce a state to do this at the state level," Burrell said.
In 2018, Steve Wolfson, the Clark County district attorney, said he would not proactively seal low-level cannabis records in Nevada. He said he didn't believe his office had the statutory authority to vacate and seal marijuana convictions.
But the Clark County Commission is working to automate the process in Nevada where first, analysts will assess the computer systems and then make recommendations to lawmakers on the best way to implement a mandated automation process.
"I think we're focused on what is the current landscape?" Burrell said. "What exists in systems? What exists in the policy? And then we'll work with the state to figure out if it's even something that they want to move forward with."
She said the automation process includes three main steps:
an algorithm is written that would sift through digital criminal history data, identify targets and then bulk the data
technology is developed to conduct system updates in bulk
a system is created to send information about updated records to other state agencies or entities.
Burrell said in states that are lacking a digital criminal history repository, there is an additional process needed to sync criminal history data with court history data before step two can be carried out. She said the furthest back her organization has cleared records was in the early 1900s.
Though Nevada state law does not allow expungements or complete erasure of any conviction from someone's record, the new process would prevent employers, property managers and others from accessing sealed records with cannabis-related offenses. Because of Nevada law, indicators of a past crime could still present itself to those with special clearance, such as Gaming Control Board agents, who do an extensive background check on people applying to get a license to run a casino.
"​​Notations can be made, and sometimes the indicator is just a little flag that is on an insurance record," Burrell said. "Sometimes the record is removed from a system and only law enforcement systems have [record of] it versus the court systems."
She said the indicators can vary depending on legislation and existing law. In the past, indicators have shown that a conviction was removed but do not show the details of that conviction.
But Segerblom said the record would not exist in the public eye, and experts at Code for America said new legislation might also be required to ensure outside entities and law enforcement cannot see the record.
"For the most part, most states do not completely erase a record from any system; it is mostly a record of it somewhere," Burrell said. "Again, that doesn't mean that for background check purposes, there's a record of it."
She said states close to Nevada, including California, Colorado, Oklahoma and Utah, have recently passed state-level reforms to mandate the government to automatically clear records.
Considine said when records are cleared in Nevada, anyone doing a regular background check should not see it, but she cautioned that down the road, because of how the internet is used, internet scrubbing might be required.
"These are folks who have served their time, they've done their probation, they have been a model citizen for however long it's been since their probation ended," Considine said. "And this is just a way for them to find a better job, move up, become a nurse, go see their kids on a [military] base, go to Canada or … visit other countries or whatever it is that is stopping them."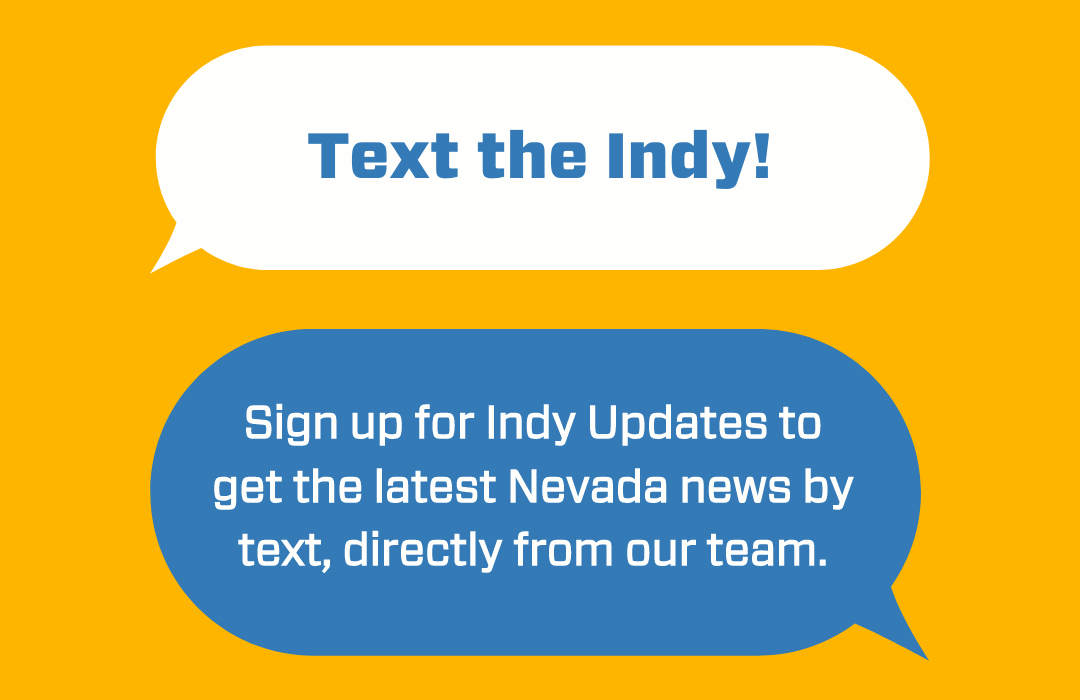 Featured Videos