Suit seeks prison policy changes after chaplain accused of sexually abusing inmate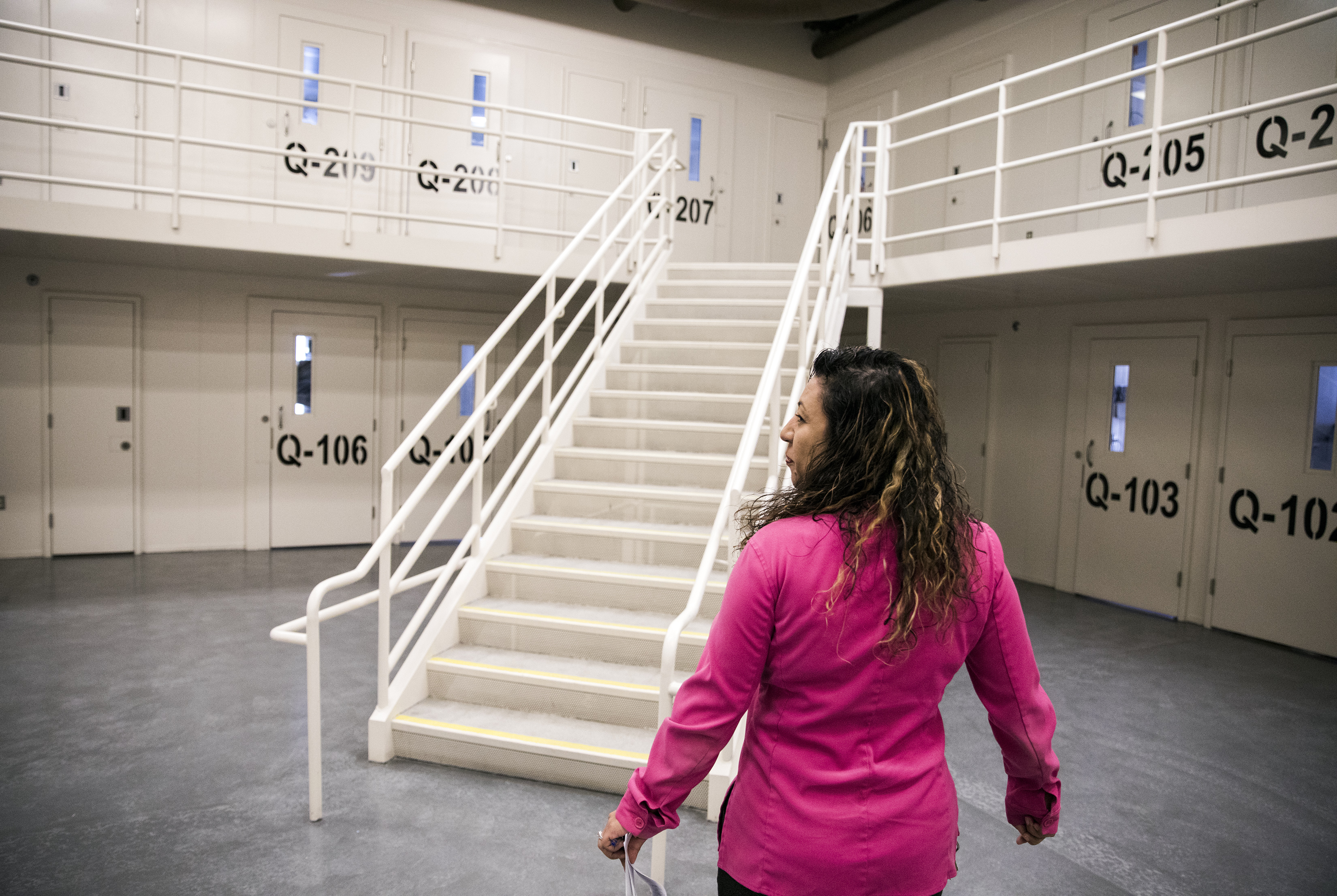 Advocates for inmates say the Nevada Department of Corrections is not doing enough to prevent sexual abuse in its prisons after a chaplain was fired and charged with assault of a female prisoner.
The American Civil Liberties Union of Nevada filed a lawsuit in Clark County District Court against NDOC on July 29 for failing to prevent staff from carrying out further acts of cruel and unusual punishment. It comes after Donald Burse, 55, was accused of sexually assaulting and seeking sexual favors from an inmate at Florence McClure Women's Correctional Center in Las Vegas in exchange for supplying contraband.
"What he has done, Donald Burse, by sexually assaulting [a prisoner], and then as well as NDOC's actions — they not only violate Nevada law, but also the U.S. Constitution," said ACLU of Nevada attorney Sadmira Ramic.
In the civil rights lawsuit against NDOC, the Nevada ACLU asks for "injunctive relief," which means lawyers are challenging the prison in court to ensure that the situation does not repeat itself. The organization is asking NDOC to develop and implement the following policies, procedures, and practices to ensure that inmates are protected from sexual abuse and sexual harassment:
Prohibiting inmates from being left alone, in an unmonitored area, with staff of the opposite gender;
Ensuring substantial video coverage of all communal areas, such as chapels, frequented by inmates;
Ensuring substantial video coverage of all areas NDOC considers common places sexual violence has or could occur;
Prohibiting staff members accused of sexual assault or sexual harassment from having contact with inmates at least until the matter is fully investigated and prosecuted or dismissed.
Burse has maintained his innocence and his defense attorney, Sean Sullivan, told The Las Vegas Review Journal that his client is a respected member of the community with an upstanding reputation. So far, Sullivan has not responded to inquiries from The Nevada Independent about the case.
When asked about new policy development at NDOC following the sexual assault case, prison spokesman William Quenga told The Nevada Independent the agency will not comment on the ongoing case.
There is no hearing scheduled at this time. Once all defendants are served with complaints, a hearing will be scheduled by a judge.
Accusations of cruel and unusual punishment
The chaplain, who is the leader of religious programming and works with volunteer ministers at one or more prisons, is assigned by the prison system's deputy director to carry out administrative and operational tasks for religious services. Burse was paid $53,000 a year by the state to provide faith support to inmates and staff at NDOC in accordance with constitutional guarantees that incarcerated people have the right to continue their religious practices.
In that capacity, an investigator said that Burse called Dawnyell Flynn into the office at the prison chapel to discuss sexual favors in exchange for spice (synthetic marijuana), alcohol and makeup. According to his lawyer's statement to the Las Vegas Review-Journal, the chaplain maintains his innocence, but the same news story reports that an investigator told authorities that during two separate conversations in the chapel office in the summer of 2020, Burse touched Flynn sexually under her shirt and in her pants, and on one occasion, performed a sex act on her on his desk.
The lawsuit alleges that Burse sexually assaulted Flynn twice during the summer of 2020. When Burse failed to deliver contraband to Flynn, who is serving a life sentence for a 2013 murder conviction, she filed a grievance with NDOC in August 2020 detailing the sex abuse, according to the complaint.
It was not until May 18, 2022, that Burse was fired from NDOC, and on the following day, the Nevada attorney general's office filed three felony counts against him: two felony counts of sexual abuse of a prisoner by an employee and one felony count of unauthorized custodial conduct by an employee.
"Sometimes when people think rape and sexual assault, they're thinking of this [brutal] force behind it," Ramic said. "Someone grabbing somebody, using force and forcefully raping them. But in terms of the prison context, this also does include sex acts by prison staff if they use threats of discipline, or as in this case, they promise certain contraband in exchange for sexual acts."
Legally, prisoners cannot consent to sex with other inmates, and especially not with correctional employees, who have a tremendous amount of control over prisoners day in and day out. Ramic said Burse's actions amounted to cruel and unusual punishment and violated the Eighth Amendment of the Constitution, which she argues guarantees not just medical care and humane physical conditions in a prison facility but also protection from rape and abuse.
"[The Eighth Amendment] also holds prisons accountable when their staff takes advantage of or abuses individuals that are in custody," she said.
While the chaplain was fired, the ACLU pursued the lawsuit to create policy changes at NDOC that could prevent future cases of abuse.
Historically, state and federal prisons have covered up and turned a blind eye toward prison rape and sexual exploitation while, according to a study by Human Rights Watch researchers, inmates in women's prisons experience "highly sexualized and hostile" environments behind bars, that include anal, vaginal and oral rape at the hands of correctional staff.
Ramic said people behind bars are extremely vulnerable because of their circumstances and, as a result, are highly susceptible to abuse.
"They are a vulnerable population, and so the fact that these staff members, [correctional officers], chaplains, they control every aspect of their life … they're relying on them," Ramic said. "And so they're particularly vulnerable and our law recognizes that."
She said considering the freedom the chaplain had to visit women in jail, at their dorms, or in his private office, which did not have surveillance, NDOC should have presented new policies and support immediately after the inmate first reported the alleged abuse.
The case and cases like this, where state entities violate constitutional law, fall under the jurisdiction of the attorney general. John Sadler, spokesman for the office of the attorney general, said it is not unusual for the attorney general to pick up these cases.
"Our jurisdiction extends to anyone who abuses a prisoner, sexually abuses a prisoner, since they're under state custody," Sadler said. "So technically they're under our protection."
The Nevada Independent is raising $200,000 by Dec. 31 to support coverage of the 2024 election.
Tax-deductible donations from readers like you fund this critical work.
If you give today,your donation will be matched dollar-for-dollar.
Give + Get Matched
Featured Videos