The Nevada State Supreme Court building in Carson City as seen on Monday, Aug 14, 2017. (Jeff Scheid/The Nevada Independent)
Supreme Court hears arguments in case challenging sanctuary cities ballot question
The politically charged battle over a ballot question seeking to ban sanctuary cities has made its first stop in Nevada's highest court — but justices are focusing not on the policy, but whether or not the wording of the ballot question is too vague or misleading.
Attorneys for both sides met for an hour-long oral argument on Tuesday before the Nevada Supreme Court, over an appeal of an earlier District Court decision that found the ballot question failed to meet the state's single-subject requirement for ballot measures and that its "description of effect" wasn't sufficient.
Although it's unclear when or how the court will rule on the case, their decision could have major implications on not only the 2018 midterm election, but also how state and local governments could interact with federal immigration enforcement in Nevada, which has one of the highest populations of undocumented immigrants of any state.
The case is being brought on an appeal by Prevent Sanctuary Cities, the PAC backing the ballot measure chaired by Republican state Sen. Michael Roberson, who is running for lieutenant governor. A Carson City District Court judge in January ruled in favor of a case challenging the initiative brought by the American Civil Liberties Union of Nevada, ultimately sending the case to the state's highest court.
Justices levied pointed questions at attorneys for both sides in the case, peppering them over the two main questions in the case — whether or not the initiative's use of the term "federal immigration laws" violated the state's requirement that ballot questions stick to a single subject, and if the brief description of effect was clear enough to provide an accurate assessment of the proposal to voters
Nevada law requires any proposed ballot initiatives to include a 200-word maximum "Description of Effect" on the top of a signature-gathering form, designed to give prospective signers of the petition an idea of what the proposal would actually do.
Suing over insufficient or "misleading" descriptions of effect isn't unprecedented — the state Supreme Court landed a killing blow to a 2016 ballot initiative seeking to overturn a recently enacted tax on gross revenues by declaring its description misleading and requiring backers to start over the signature-gathering process.
But unlike previous cases, where lawsuits were brought over descriptions of effect too broadly summarizing a complicated ballot initiative, the issue here was the brevity — the description submitted by the group backing the initiative was only 71 words long, out of an allocated 200 words.
Paul Georgeson, an attorney with the firm of McDonald Carano representing the ballot group, said the description of effect largely copied the language of the initiative because the intention was straightforward — a prohibition on possible future action, not implementing complex new requirements or changes.
"Because this petition is so simple and straightforward, describing what it is intended to achieve is simple and straightforward," he said. "It is intended to prohibit these governments from taking these actions."
Georgeson cited a state fiscal analysis that found no current state or local governments had policies that would violate the proposed initiative — which he said was evidence that the group didn't need to address any "speculative" or "hypothetical" effects raised by opponents of the ballot question.
Responding to claims that only speculative effects were brought forward, prominent national attorney Marc Elias told the court that the ballot question would interfere with Nevada's status as a "home rule" state, meaning local jurisdictions can typically exercise any powers for their effective operation, even if that power isn't specifically defined, unless prohibited by state law or the Constitution.
He also said it would essentially require agreements like the so-called 287g arrangement between the Las Vegas Metropolitan Police Department and ICE stay in place forever.
"And that notion of discouraging cooperation means that effectively, you've created a one way ratchet for counties," he said. "They can only go in one direction, because if they ever want to shift in the other direction because of budget concerns, because of resource concerns, because of public policy concerns, they're not able to do that."
Elias also hammered the point that the U.S. immigration law was a vast, ever-changing set of rules and regulations found in multiple sections of law, and was too broad of a topic to comply with the state's single-subject rule.
"I have little doubt that they are not actually seeking to require the city of Henderson to cooperate with the federal government in the enforcement of treaty obligations with the Mariana Islands," he said. "I'm pretty sure that if they had wanted to, as the bill that sparked this did, could have singled out the exact provision, the one provision, out of the tens of thousands of provisions."

Georgeson, in his remarks to the court, said that prior case law and "tests" set by the court to determine if the language of a petition meets the single-subject requirement were all met by the ballot initiative.
"Certainly the immigration laws of the United States are a broad subject, and encompasses different aspects," he said. "However, I would respectfully submit that it is still a single subject, and that analyzing that initiative petition pursuant to the statute and this court's jurisprudence, leads to the conclusion that even though it's a broad subject, it's a single subject."
INDY FAST FACTS
Michael Roberson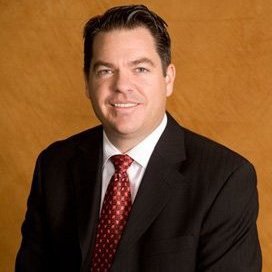 Job:
 State senate minority leader
Party:
Republican
In current office:
2010-present Senate Republican leader since 2015
Birthdate:
June 20, 1970
Education:
University of Kansas (B.S.) University of Kansas School of Law (J.D.)
Other public offices held: 
None
Total donations:
$2,862,589 
(5/28/10-6/6/18)
Top donors:
Las Vegas Sands $55,000 Station Casinos/Zuffa $47,500 Boyd Gaming $35,000 MGM Resorts International $25,000 Wynn Resorts $22,000
From the Editor
The Nevada Independent
is a 501(c)3 nonprofit. We need help to attain the elusive goal of sustainability. We depend on recurring donations from you, the readers who believe in our mission of nonpartisan, transparent journalism. I know you are busy. I know you have many commitments. But if you would take a moment to
support our work
or bump up your current donation, I would be forever grateful.
Thanks for all of your support.
Best,
Jon Ralston
get our morning newsletter,
The Daily Indy
Stars & Struggles
Take a peek into today's education world through the lens of Sunrise Acres Elementary School in Las Vegas.
@TheNVIndy ON TWITTER