Supreme Court rules against payday lender, prohibits grace periods that extend loans and raise interest payments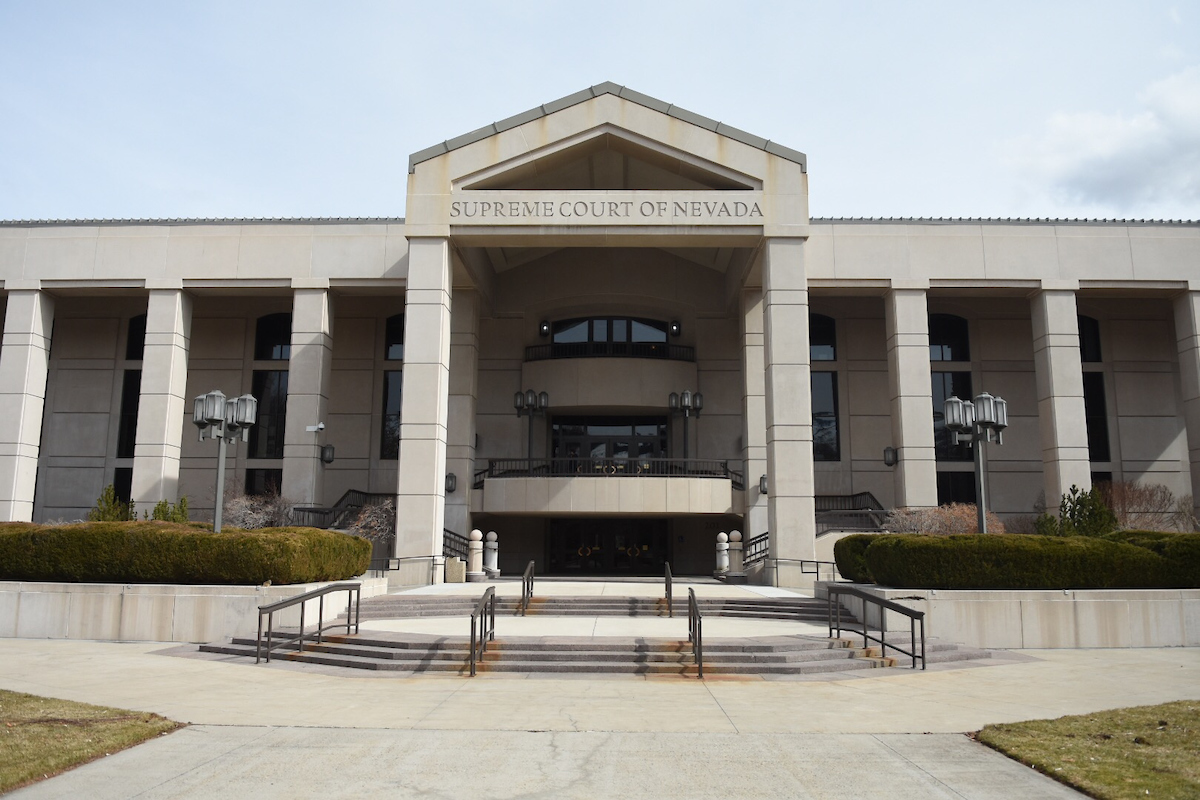 The Nevada Supreme Court has ruled in favor of the state agency overseeing high-interest, short-term "payday" loans in a case challenging the creative use of "grace periods" to extend loans beyond the period required under law.
The opinion, which was approved unanimously by the seven-member court and released on Thursday, states that prominent title lender TitleMax violated state law by offering a novel "grace period" loan product that extended past the 210-day limit required under state law. Although the company, which has more than 40 locations in Nevada, stopped offering that specific loan product in 2015, the state estimated that the use of the loans tacked on an extra $8 million in interest payments for more than 15,000 individuals while it was in place.
Nevada doesn't cap interest rates that a lender can charge an individual on a loan, but any business that assesses a 40 percent or higher interest on a loan is subject to legal restrictions, including a maximum length of time to pay back a loan and several protections if an individual can't pay back a loan in time.
The law also allows lenders to use "grace periods," to defer loan payments, as long as it isn't conditioned on charging a higher rate of interest or taking out a new loan.
"Grace periods" were used by TitleMax to create a loan product called a "Grace Period Deferment Agreements," an option for customers that essentially front-loads a grace period by sending initial payments toward interest on a loan and additional payments on the principal amount, extending them beyond the 210-day limit set in state law.
But that practice was challenged by the state's Financial Institutions Division, which discovered use of the loans during its 2014 annual examination of TitleMax. It pointed toward examples of individuals being charged significantly more interest than they would have to pay under a traditional loan; including a real-life loan offered by the company of $5,800 at a 133 percent interest rate. 
Under the traditional loan structure, an individual would pay off the loan through seven monthly payments of $1,230, but the "Deferment Agreement" allowed them to make lower monthly payments ($637 for seven months and then $828 for seven months) but ultimately result in nearly double the amount of interest paid to TitleMax ($4,462 to $2,813.16).
Despite the division's order, the company declined to stop offering the loans, leading to a case before an administrative law judge who ruled in favor of the state and slapped a $307,000 fine on the company. TitleMax appealed to the District Court, winning a reversal from Clark County District Court Judge Joe Hardy in 2017.
That lead to an appeal to the state Supreme Court, which heard oral arguments in the case in March 2019. The order, authored by Justice Lidia Stiglich, agreed with the state agency and found that extending the loans through a grace period resulted in an unlawful collection of excess interest that should be paid down alongside the principal amount owed on a loan.
"That restriction on a 210-day title loan cannot be circumvented by offering a grace period that effectively recalculates the payments during the original term of the loan so that they no longer 'ratably and fully amortize the entire amount of the principal and interest payable on the loan," she wrote in the order. "To be sure, (state law) contemplates that interest may be charged during a grace period; it just cannot be 'additional."
But the court also struck down the administrative fine assessed on TitleMax, stating that sanctions against the company were not warranted given the company's actions and "reasonable," yet incorrect, interpretation of state law on grace periods.
"While we conclude that the (the deferment agreements) violated (state law), TitleMax's actions following the 2014 inspection tellingly demonstrate that it did not know if it was violating the applicable statutes and that it took active steps to discern whether the (deferment agreements) ran afoul of the statutory scheme," Stiglich wrote in the order.
Efforts to place restrictions on payday lending in Nevada have typically been defeated at the Legislature, with bills to set interest rate caps and create other restrictions falling short in the 2017 and 2019 legislative sessions. Lawmakers did approve a bill in 2019 creating a statewide payday loan database, against heavy opposition from the industry.
But most recent restrictions on the payday lending industry have come via court challenges. The state Supreme Court ruled in late 2017 that lenders can't bring civil lawsuits against individuals who take out and default on a secondary loan used to pay off the balance on an initial high-interest loan.
The court also has another, more recent case involving TitleMax; an appeal by the state dealing with restrictions on "refinancing" for title loans (prohibited for deferred deposit and other high-interest loans but not specifically for title loans.)
According to the Center for Responsible Lending, Nevadans pay on average the fifth highest interest rate on payday loans at around 652 percent. The state has 95 licensed "high-interest" lenders with more than 300 branches statewide; an audit last year found that nearly a third of lenders had violated state laws or regulations over the last five years.
TitleMax Supreme Court Deci... by Riley Snyder on Scribd
Comment Policy (updated 4/20/2021): Please keep your comments civil. We reserve the right to delete comments or ban users who engage in personal attacks, use an excess of profanity, make verifiably false statements or are otherwise nasty. Comments that contain links must be approved by admin.