Survivors of sexual assault deserve to have their day in court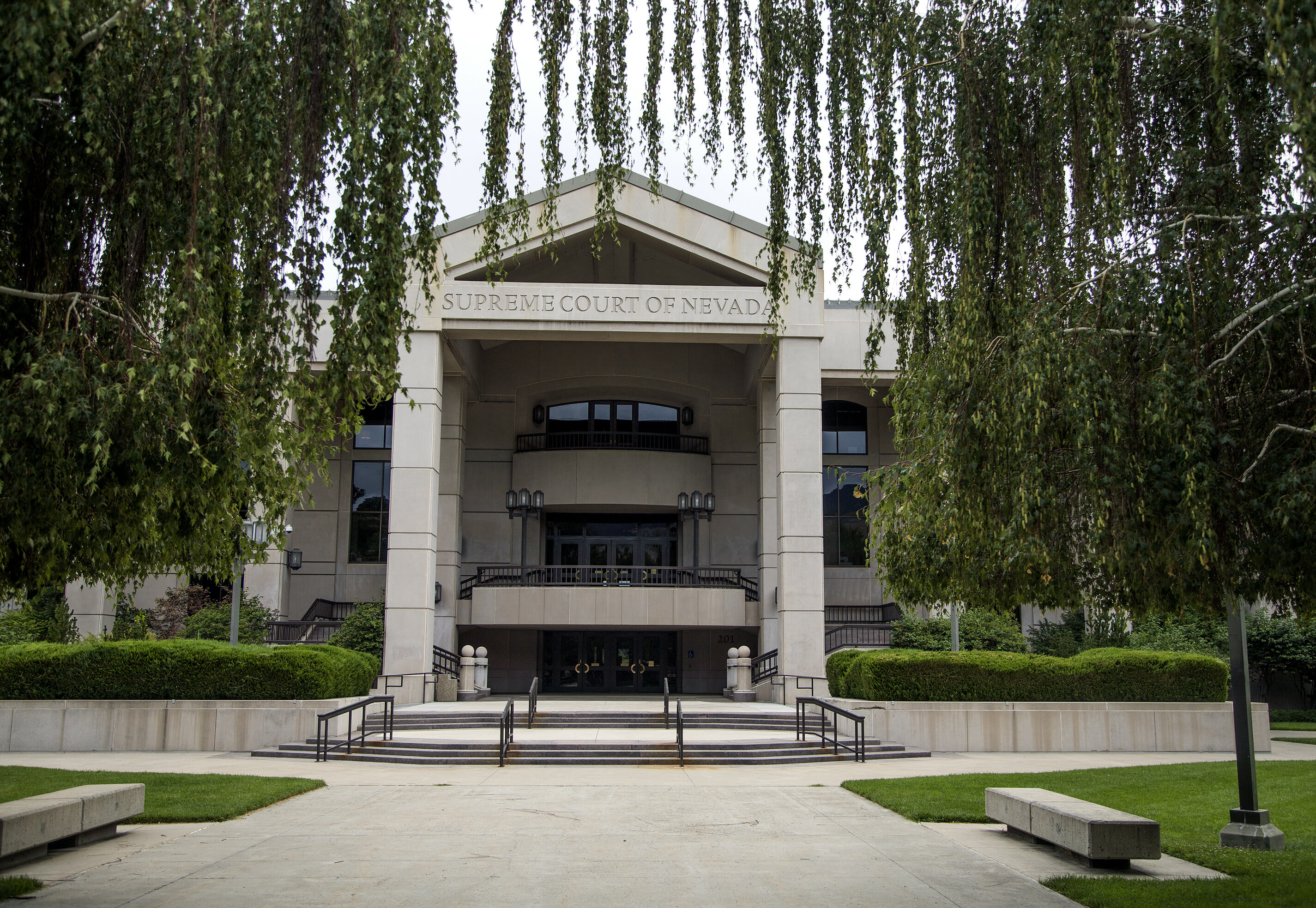 In my law practice, like most attorneys, I win cases and I lose cases. Courts are unpredictable and, as I tell my clients, the outcomes of a litigated case are never certain. I respect the rule of law and our legal process. However, I don't always agree with the judgment of the courts. Most of the time, even when the courts arrive at the wrong answer in my view, I live with the result and move on. There are times, though, when a court is so wrong that the unjust result requires legislative intervention and action.
I was therefore encouraged to see Senate Bill No. 129 introduced on Thursday, February 9, 2023, in the Legislature. A hearing was held to consider the proposal on February 21, 2023. It appears that at least some lawmakers are making an effort to correct gross injustices inflicted on victims of sexual assault by our courts. A quintessential example of an injustice that would be addressed by SB 129 is Jaqueline Fausto vs. Ricardo Sanchez-Flores, 137 Nev. Adv. Op. 11,  (March 2021). Jaqueline Fausto was my client, and I have never disagreed with a decision from a court more than the one the Nevada Supreme Court reached in her case.
In the early morning hours of of December 31, 2016, Ricardo Sanchez-Flores raped Jaqueline. As with many instances of sexual assault, Jaqueline knew Ricardo and trusted him. She had worked with Ricardo and his wife, Verenice Ruth Flores, for a number of years. But that night, and into the following early morning, Ricardo strategically took advantage of the trust he had earned from Jaqueline over the previous six years, sexually assaulting and raping her while she was intoxicated.
Jaqueline never consented to have sex with her boss. The night was supposed to be fun and celebratory: Jaqueline had just passed three sections of the Certified Public Accountant exam. Ricardo and his wife—Jaqueline's longtime co-workers and mentors—invited her out to celebrate. After buying her so many drinks at a bar where they were celebrating her professional achievement that she needed help maneuvering while she walked, Ricardo forced Jaqueline into the back seat of his vehicle.
As his wife drove to their home, Ricardo began sexually assaulting Jaqueline, squeezing her buttocks and grabbing her breasts and genital area. When they arrived at Ricardo's home, Ms. Flores went to bed and left Jaqueline alone with him. He then penetrated virtually every orifice of Jaqueline's body with his penis, hands and mouth. Eventually, Ms. Flores was woken by the noise of sexual assault. She walked downstairs to find Ricardo raping Jacqueline. She intervened minimally, only demanding that Ricardo leave the room.
Ms. Flores drove Jaqueline to her car the next morning. That same day, Jaqueline went to the doctor to have a rape kit administered. Within the week, Jaqueline went to Las Vegas Metro Police Department (LVMPD) to report the crime.
But not until more than two years later, on February 2, 2019, was Jaqueline notified that the lab had finally processed her rape kit and found that it was, in fact, Ricardo's DNA. The Clark County District Attorney's Office filed a criminal complaint soon after for sexual assault and open and gross lewdness. (Ricardo eventually pleaded guilty to a lesser charge and was sentenced to probation.)
Concurrently, Jaqueline filed a civil complaint in District Court against Ricardo and Ms. Flores on July 3, 2019. The defendants filed a motion to dismiss. The court heard and then granted defendants' motion to dismiss, finding that Jaqueline had not filed her complaint within the time required by the statute of limitations. The court concluded that neither of the exceptions to the statute of limitations that Jaqueline argued — the Discovery Rule and equitable tolling — applied to this case.
Equitable tolling permits a person bringing a lawsuit to avoid the termination of their case because of the statute of limitations if, despite diligence and best efforts, that person is unable to obtain important information to support a claim. Specific to the equitable tolling doctrine, the court concluded that "equitable tolling does not apply in this case, because Plaintiff was not prevented from obtaining vital information bearing on the existence of her claim."
Jaqueline appealed. She argued that the complaint satisfied the federal equitable tolling test and that the District Court should not have dismissed her claim. Jaqueline's immediate diligence after the assault and reliance on the State of Nevada to process her rape kit in a timely manner should have been enough to qualify her for the tolling of her claims.
Circumstances like Jaqueline's were lamented by an advocate for Human Rights Watch when, quoting Gail Abarbanel, director of the Rape Treatment Center at Santa Monica-UCLA Medical Center, she wrote:
My clients seem to assume that if they have not heard back from the police, it is not because testing was not done; it was because testing was done but there was no DNA in the kit. Not hearing from the police can contribute to the self-blame and doubt that victims are feeling about the rape.
It was the State of Nevada, not Jaqueline, that failed to exercise reasonable diligence by taking more than two years to process the rape kit she had completed with a doctor the day after she was assaulted. She should not be punished because the kit was not processed for more than two years.
Victims of sexual assault often already face a bias, especially when there is alcohol involved. Historically, victims of that sort often face judicial bias and/or the misconception that bringing a civil claim means a victim is greedy or vindictive. (See Tom Lininger, "Is it Wrong to Sue for Rape?", 57 Duke L.J. 1557, 1585 (2008): "A substantial number of judges seem to suspect the motivations of women who allege that they have suffered sexual assault."). Some judges even deem a civil remedy for rape inappropriate. (See id. at 1585-86 noting that "judges generally distrust complainants in rape cases"; see also Deborah M. Golden, "It's Not All in My Head: The Harm of Rape and the Prison Litigation Reform Act:, 11 Cardozo Women's L.J. 37, 41 (2004): "The history of the U.S. legal system is replete with male judges imposing additional hurdles on women complainants to protect the 'man's nightmarish fantasy of being charged with simple rape."').
Nevada's rape kit backlog has been widely documented. (See: Megan Messerly and Michelle Rindels, "As Nevada chips away at its rape kit backlog with one-time funds, officials eye permanent solution" (September 10, 2017).) At LVMPD, the backlog was especially burdensome — at one point it had 6,500 backlogged kits and estimated that it would take years to finish testing all of them.
The Legislature has recognized the seriousness of the circumstances women like Jaqueline face. During the 2019 session, the Legislature passed Assembly Bill 142, which abolished the statute of limitations for the prosecution of sexual assault where there is DNA evidence. This bill was intended to provide "justice when [the victim's] sexual assault kit was never tested," said Attorney General Aaron Ford to the Judiciary committee on March 18, 2019. The bill, however, applied only to criminal statutes of limitation — not civil.
Unfortunately, though the Nevada Supreme Court determined that "equitable tolling may apply in such cases when the plaintiff demonstrates reasonable diligence in pursuing his or her claims and extraordinary circumstances that prevent him or her from timely filing the complaint," the high court concluded that Jaqueline was not "diligent" in seeking relief from the court because she waited for the results of the rape kit before filing her complaint.
Having to call and tell my client that the court agreed that equitable tolling applied but found she was not "diligent" because she waited for the results of the rape kit before pursuing legal action was a devastating blow to her. She was and is a courageous woman for being willing to continue to fight despite the humiliation and hardship she has experienced.
In my view, the court's decision denied a survivor of sexual assault an opportunity to be heard and to have her day in court. But that is not the end of this story. State Senators Lisa Krasner, Pat Spearman, Heidi Seevers Gansert, Carrie Buck, Robin Titus and Melanie Scheible, and Assemblywomen Shannon Bilbray-Axelrod, Clara Thomas and Heidi Kasama, are all leading the way and taking up this issue under S.B. 129.
This legislation would eliminate the statute of limitations in an action to recover damages for an injury from a sexual assault. If passed, it will apply retroactively and would revive causes of action, including Jaqueline's, that have been dismissed because they were time barred. This is incredibly important legislation to survivors of sexual assault. These survivors are listening and watching to see whether Nevada's Legislature will remove the outrageous barrier to them bringing claims against their abusers.
Jason D. Guinasso is the managing partner of law firm Hutchison & Steffen's office in Reno. He is a litigator and trial attorney who also maintains an appellate practice, which includes petitions for judicial review of administrative decisions, extraordinary writs, and appeals to the Nevada Supreme Court. He also is the co-founder/general counsel for the Charleston Law Center for survivors and an associate pastor at Ministerio Palabra de Vida where he serves a diverse multicultural church.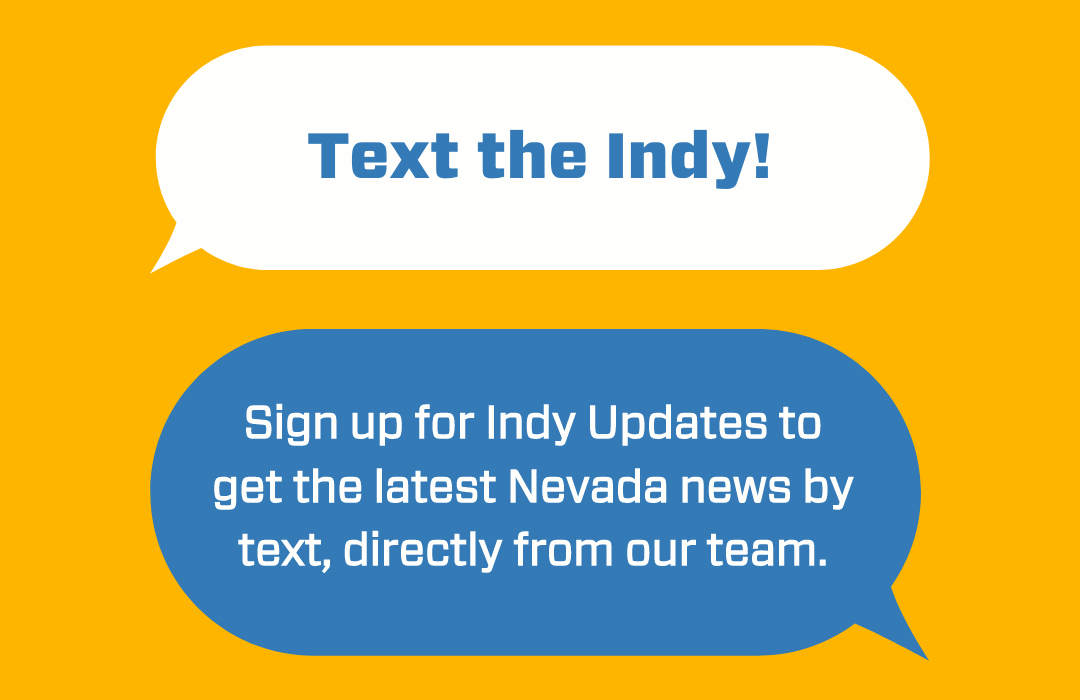 Featured Videos
Comment Policy (updated 4/20/2021): Please keep your comments civil. We reserve the right to delete comments or ban users who engage in personal attacks, use an excess of profanity, make verifiably false statements or are otherwise nasty. Comments that contain links must be approved by admin.